One Of Our Favorite Places To Grab a Quick Bite at Universal – TODAY Cafe
If you're near the Despicable Me Attraction and have worked up a sizeable hunger to match the sizeable lines then you can head over one of our favorite spots to grab a quick bite – TODAY Cafe. Inspired by NBC's long-running morning show the inside of this spot is adorned with stage lighting and TODAY segments on the big screen.
Another standout feature of the cafe is an impeccable array of seasonal dishes inspired by a TODAy personality.  You'll find everything including baked goods, freshly prepared salads, sandwiches and speciality coffee including our favorite the TODAY Cafe blend.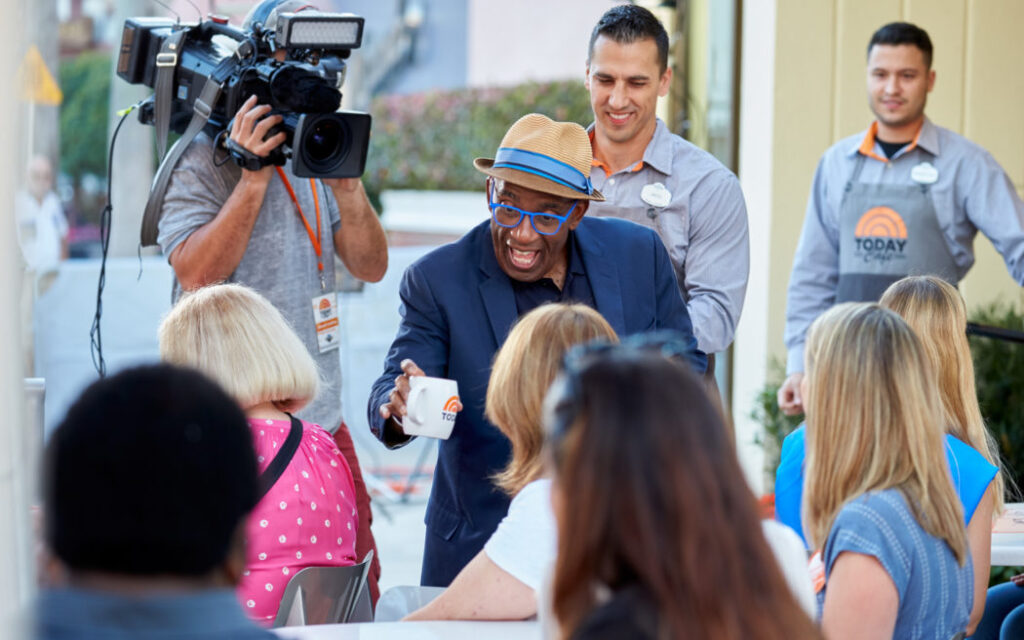 The Dining Experience
The venue is designed to make you feel like you're at Studio 1A in New York City where TODAY broadcasts daily. It's easy to spot this eatery from its vibrant orange awnings to the large floor-to-ceiling windows.  You'll also find outdoor seating meant to look like TODAY plaza.
Once inside you'll notice that the vibrant orange design is carried throughout with a modern, sleek design. Its the perfect place to sit down and enjoy a cup of coffee and a bit to eat while you catch up on the latest headlines.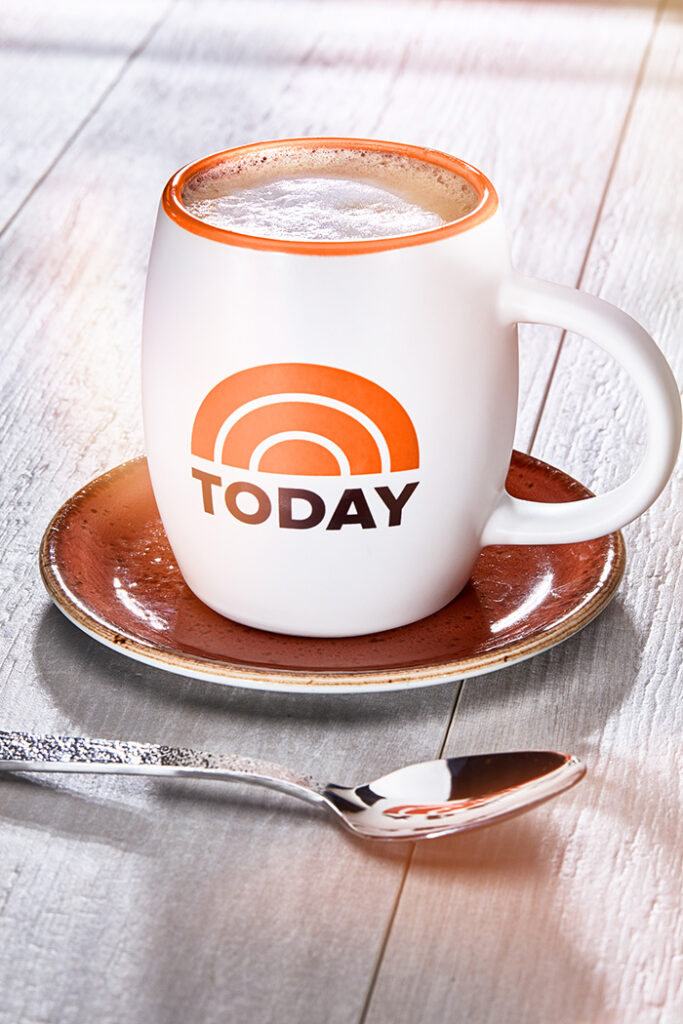 The TODAY Cafe will offer a specialty TODAY Cafe Blend, made exclusively for the venue, featuring locally-roasted private label coffee. You'll be able to sip handcrafted cappuccinos, espresso, lattes, cold brew and more while chowing down on pastries, made fresh on-site daily, for the perfect breakfast and afternoon pick-me-up.
You will also be able to enjoy unique and healthy options including avocado toast and an organic acai bowl, as well as sandwiches and salads. One of the standout features of the TODAY Cafe menu will be seasonal dishes inspired by a TODAY personality.
If we can't sell you on the ambience we can definitely sell you on the food. Just look at these delectable dishes.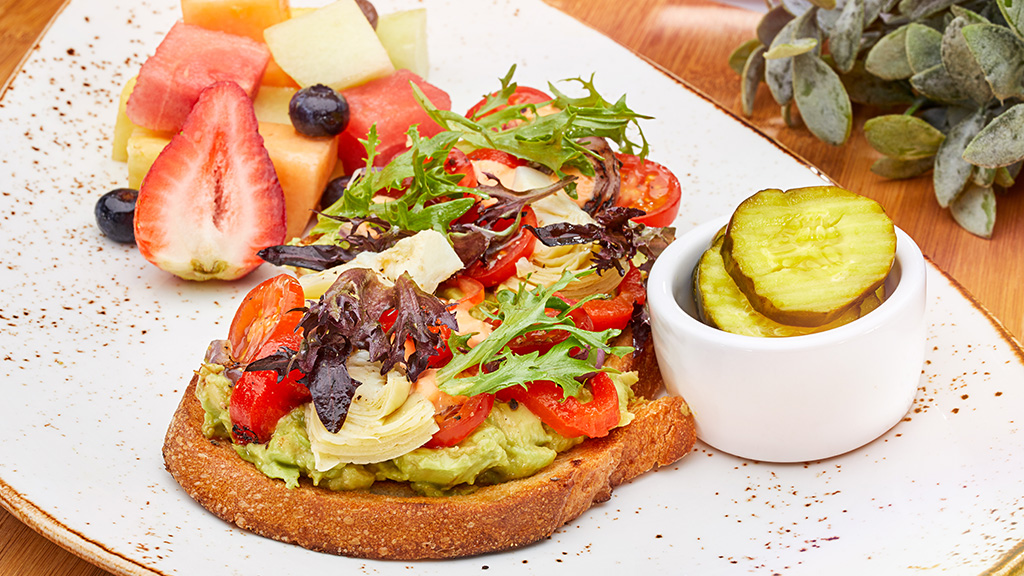 Al's Avocado Toast
The first seasonal dish is Al's Avocado Toast, inspired by the one and only Al Roker! This dish features smashed avocados, cherry tomatoes, artichokes, roasted red onions, tomato aioli, toasted farmhouse white, served with bread & butter pickles.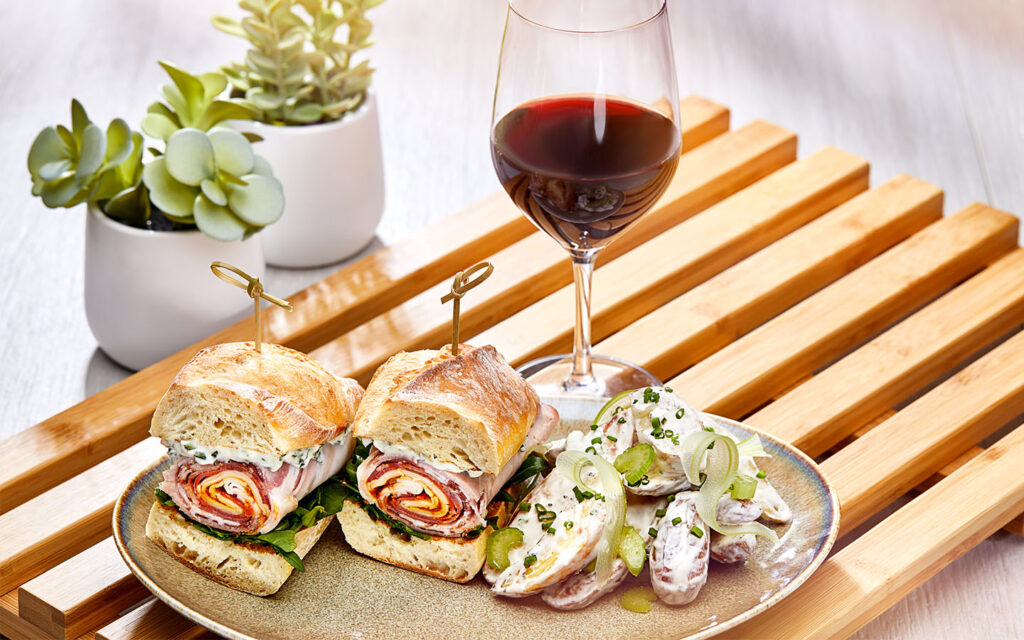 Mulberry Street Italian Sandwich
Porchetta, spicy capicola, coppa, provolone, arugula, roasted tomato, basil aioli, on a crusty baguette. Porchetta, spicy capicola, coppa, provolone cheese, roasted tomato, arugula, basil aioli on a baguette
Chinatown Chicken Salad
Baby arugula, napa cabbage, radicchio, shiitake mushrooms, daikon sprouts wasabi cashews, soy peanut vinaigrette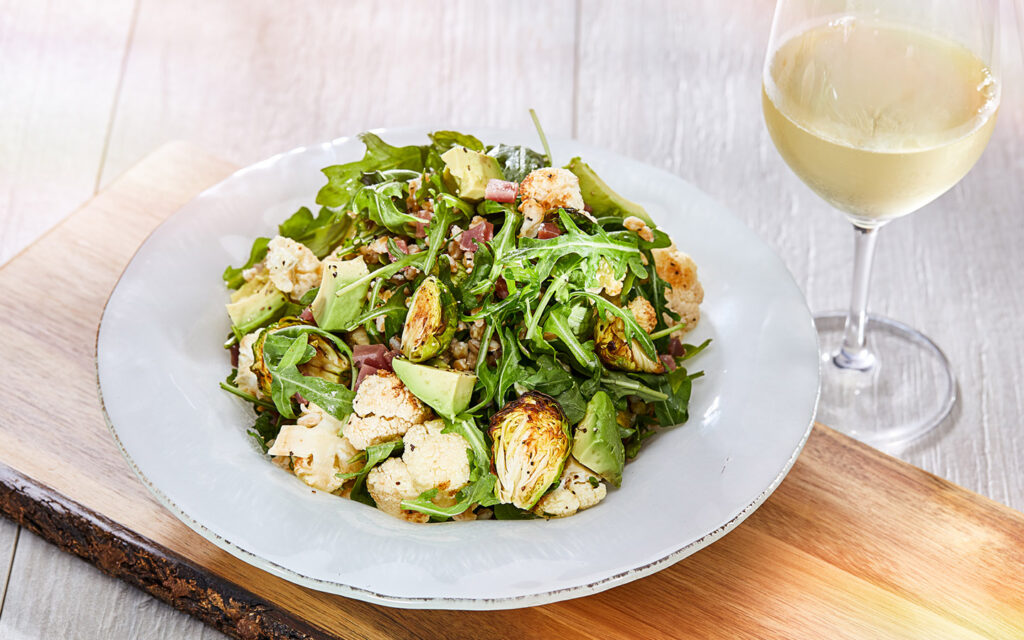 Soho Salad
Roasted cauliflower, Brussels sprouts, arugula, farro, avocado, prosciutto, lemon vinaigrette.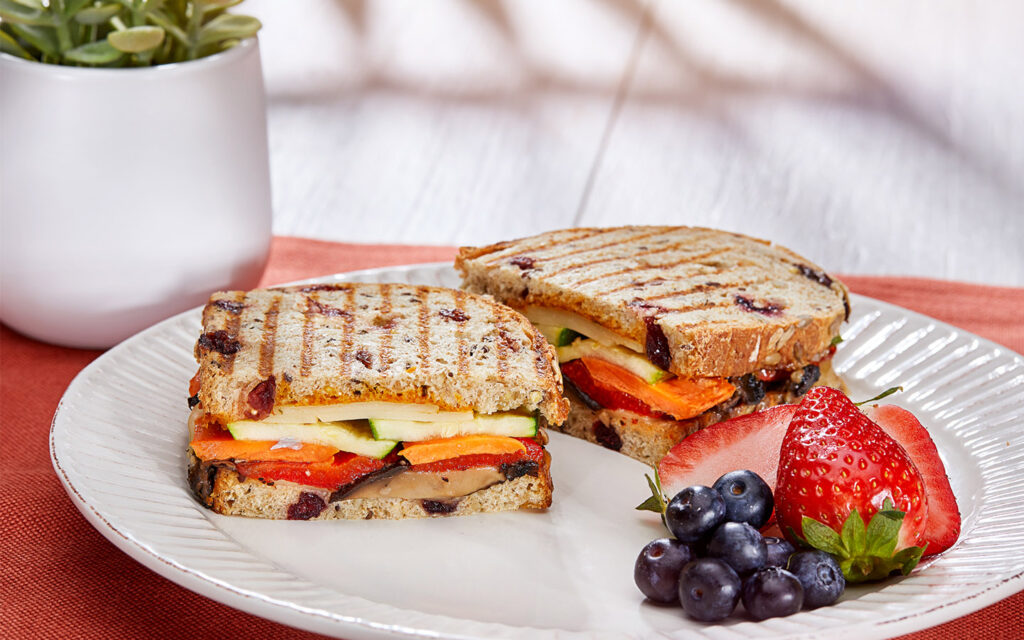 I <3 Vegan
Roasted Portobello mushrooms, peppers, zucchini, carrots, vegan jalapeno cheese, sun-dried tomato pesto, pressed cranberry artisan bread.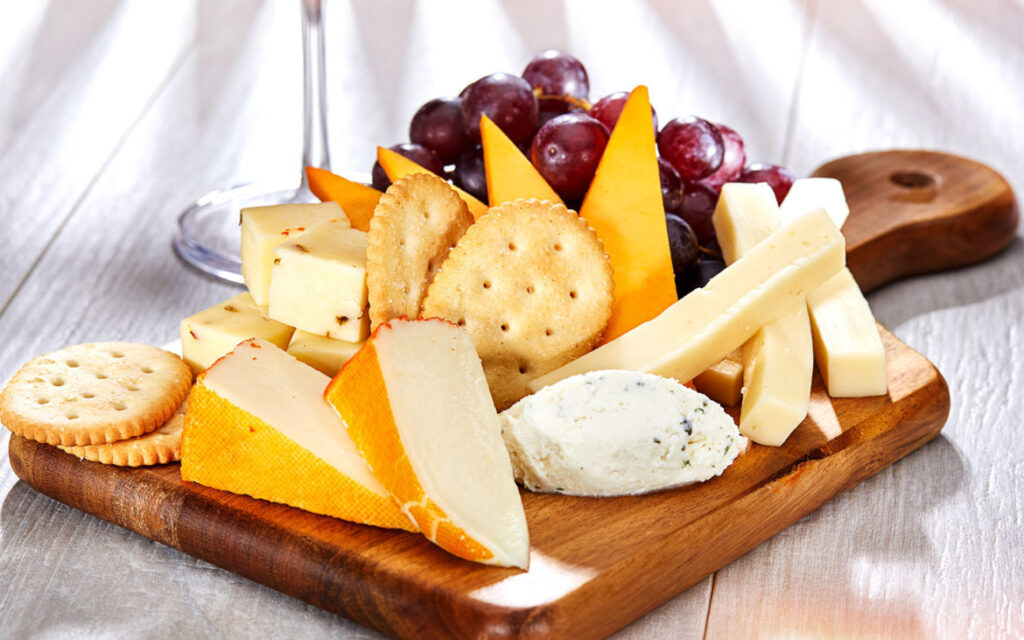 Cheese Board
And, inspired by the fourth hour of TODAY, there will be wine and beer on tap, as well as a delicious cheese platter for two.
So next time you're at Universal Studio and hunger strikes you've got the perfect plan.
Are you ready to upgrade your next vacation? If you've fallen in love with these suites like I have, you can book your favourite one filling out our form below to get your FREE, no-obligation quote from  Let's Adventure Travel. 
Find articles like this helpful? Then why not consider working with an Authorized Universal Vacation Planner? As an agent with Let's Adventure Travels, I'll be on hand to assist you with everything from finding your perfect package to helping you plan lots of special touches to make your visit one you'll never forget  Best of all my services are absolutely FREE.  Get in touch at 1.800.801.4025 via email at mroden@letsadventuretravels.comor follow along on Facebook
Source: Universal