We Tried the Newest Fanta Wild Refresherrr at Universal!
Yum! There are some new eats and treats landing right now at Universal Orlando in honor of Jurassic Park's 30th anniversary!
And we are really excited for this new refreshing sip that has just landed in the parks!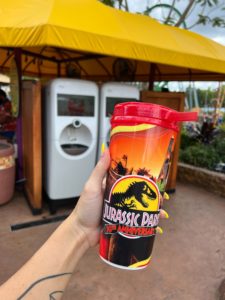 Get ready Universal and Jurassic Park fans! A brand-new special flavor of Fanta has dropped and it is pretty awesome.
Themed to Jurassic Park and celebrating its anniversary, the "Wild Refresherrr" is this newest Fanta flavor, and it is wild in a great way!
The Wild Refresherrr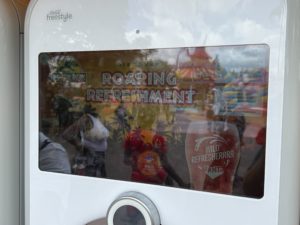 This new flavor is available now at the Coca-Cola Freestyle machines at Universal Orlando Resort. The new soda is a Jurassic Park twist with an orange, citrus-y flavor.
Light and sweet, this is the perfect new addition to the Coca Cola Freestyle line up.
And the perfect new drink to quench your thirst and celebrate Jurassic Park this summer.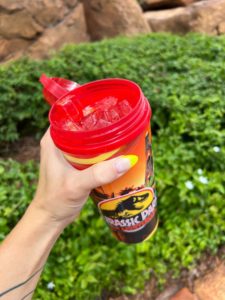 Be sure to try the Wild Refresherrr on your next visit.
Official UniversalParksBlog Review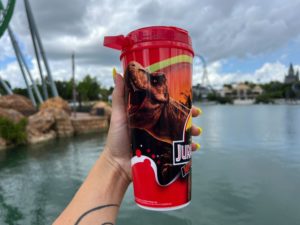 Here is what reporter Kayla had to say about the new sip!
You definitely get some raspberry in there, at least that's what I get even though it's orange. I enjoyed this drink and I think it's fun that they did something like this to celebrate the 30th anniversary. It has a little bit of an artificial aftertaste to it, but I would get this again.
Thanks Kayla! Are you ready to try this new drink?
Coke Freestyle Machines
You can only get this exclusive new flavor at the Coca-Cola Freestyle machines. These are so awesome and easy to use! There are multiple locations spread throughout the parks and CityWalk making it super convenient.
The touchscreen beverage system has over 150 different Coca-Cola options. Simply select what you want from the different Coca-Cola products. Mix it up throughout the day or sip on your favorite product.
Thanks for visiting UniversalParksBlog.com! Want to go to Universal? For a FREE quote on your next Universal vacation, please fill out the form below and one of the agents from Let's Adventure Travel will be in touch soon!