Universal Confirms Lineup for Halloween Horror Nights 2023
I don't care what the calendar says. I'm talking about Halloween today!
At Universal Studios theme parks, Scareactors are auditioning for roles in everyone's favorite Halloween event.
Not coincidentally, rumors had been percolating about what's coming soon to this year's event.
Then, Universal's marketing department slipped up and revealed something early.
After that misstep, Universal decided it was time to reveal it all. Here's everything coming to  Halloween Horror Nights 2023.
The Houses We Already Knew
Universal Studios intentionally confirmed one new experience, and it's an exciting one at that.
The Last of Us, the video game franchise that recently became a wildly successful series, will take center stage at this year's event.
Fresh off 24 Primetime Emmy nominations, The Last of Us will transition from an HBO series to a terrifying Halloween Horror Nights (HHN) house.
You'll want to bring a shotgun, a chainsaw, and a bunch of ammo to this experience.
Otherwise, the Clickers – don't call them zombies! – will feast on your entrails.
As far as House ideas go, this one is brilliant because the Clickers from the video game franchise and television series use hair-raising sounds to communicate.
You will be terrified before you ever enter The Last of Us House! Then, when a Clicker accosts you, well, I'm not calling you spineless and weak, but…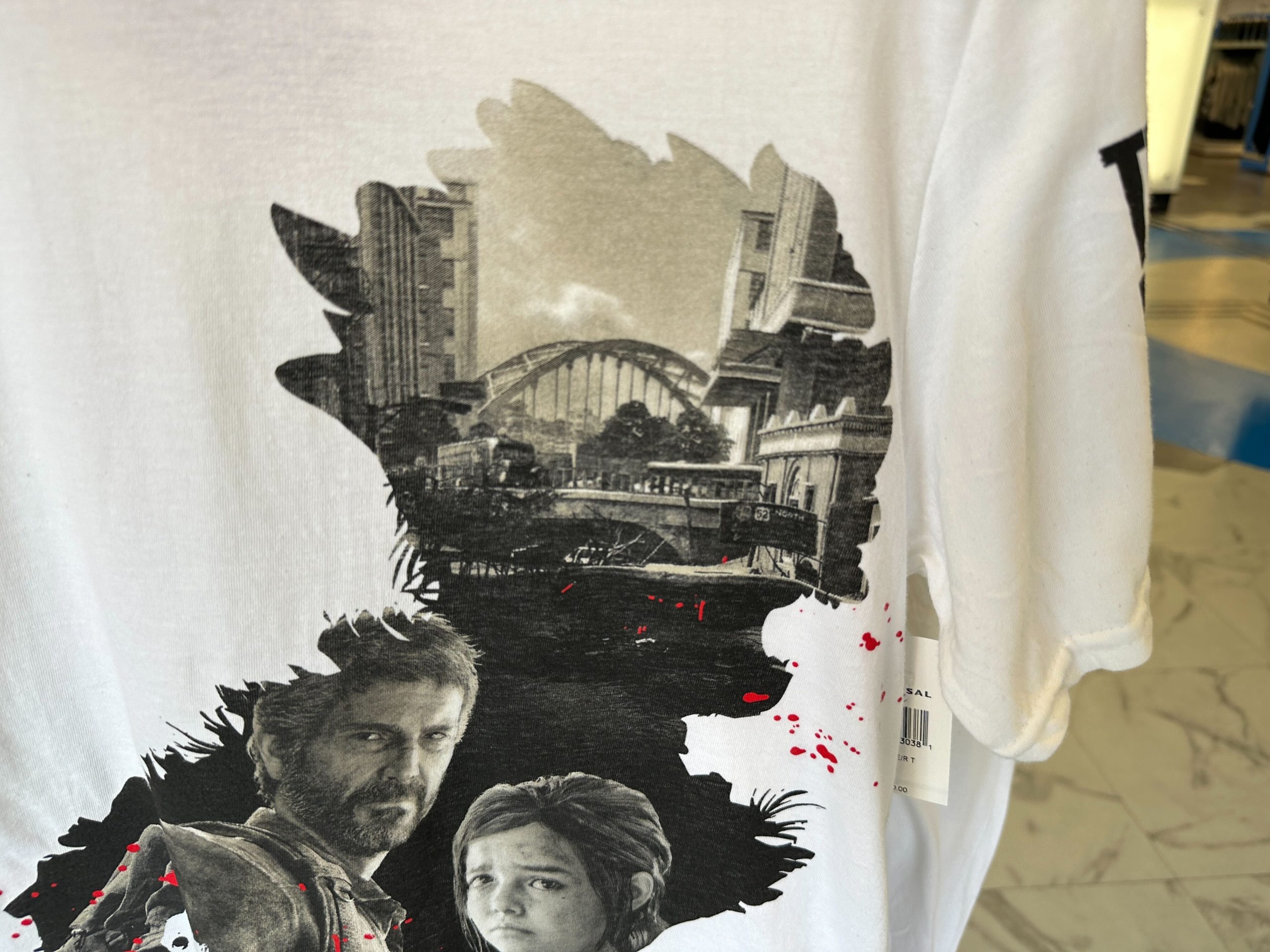 Seriously, I was mega-excited about The Weeknd's House last year, but that premise simply cannot compete with The Last of Us.
As a reminder, we have enjoyed something similar in the past, though. Here's a blast from the past:
Yes, HHN 23 included a Resident Evil House.
While Resident Evil is the superior video game franchise to The Last of Us – come at me, Playstation fans! – I expect the new House to blow the 2013 one away.
Last October, Universal also went ahead and announced that the 2023 event would include a House based on the Chucky television series on USA Network.
To be clear, that's not quite the same as the other Chucky Houses and stories we've seen before.
I wouldn't call this one new, but it's maybe new-adjacent? As you can see, the title for this House is Chucky Ultimate Kill Count, which sounds…very HHN-appropriate.
Chucky is back for a new gorefest! This time, he's hijacked his own haunted house with all kinds of bloody hijinks. Try to survive his ultimate kill count. @ChuckyIsReal https://t.co/uetVsVZfV8#HHN #HHN32 pic.twitter.com/XbdBuduOxD

— Halloween Horror Nights (@HorrorNightsORL) July 28, 2023
PS: Universal has also promised Chucky food booths…and that might be the scariest thought about this year's event.
The House Universal Studios Accidentally Leaked
We're all human, and everyone makes mistakes. Still, somebody probably had a bad day at work recently once they realized what they'd done.
A Universal Studios ad for HHN 2023 accidentally revealed that a Stranger Things house will anchor the event.
Specifically, the fourth season of Netflix's Stranger Things will highlight this year's HHN.
Yes, that presumably means the more dramatic versions of Running Up That Hill and Separate Ways.
More importantly, Universal has promised that Eddie Munson will hop on his Winnebago and rock out, which is almost enough to make up for…well, you know.
Eleven and Max will also appear, as will the demobats who…well, you know.
Universal describes the Stranger Things House as follows:
"This year's petrifying haunted house will once again transport guests to Hawkins, Indiana, where they will encounter the newest supernatural villain, Vecna, who is hell-bent on obliterating the volatile barrier between the eerie Upside Down and the real world in an attempt to reign supreme.
"Guests will find themselves on the front line of Vecna's deadly attacks on the citizens of Hawkins while traveling through iconic scenes, including the notorious Hawkins Lab, the enigmatic Creel House, and Vecna's chilling mind lair."
So, yeah. They're leaning hard into authenticity with this House. Given the staggering success of the fourth season, I think that's the smart approach.
Fans can find plenty of other Houses that employ creative license. Let's leave Stranger Things alone.
The Newly Announced
On August 1st, Universal's social media platforms unveiled the full schedule for Halloween Horror Nights 2023.
Notably, several franchises that had been shown on speculation maps weren't correct.
I'm definitely not complaining, as it proved to be a surprise to all of us.
For example, we're getting another Exorcist experience! Here's The Exorcist: Believer:
That's…vaguely unsettling. Or maybe specifically unsettling. Apparently, The Exorcist is "more than just a legend." Uh-oh.
Ah, the Classics
What would Halloween Horror Nights be without Universal Classic Monsters?
Universal Studios executives know this and have leaned hard into the concept for 2023.
Alas, Universal's 2023 experience won't rely on the most popular characters.
Instead, Universal has chosen a core group of The Phantom of the Opera, the Hunchback of Notre Dame, Dr. Jekyll and Mr. Hyde, and The Invisible Man.
Universal calls this House Universal Monsters Unmasked. Question: Why would an invisible man need to unmask?
The New Houses for 2023
Universal also unveiled the other five Houses, all of which are exclusive to the event.
First, we have Dr. Oddfellow's Twisted Origins:
Haunted House: You won't be able to resist going inside Dr. Oddfellow's menacing menagerie of twisted oddities. You'll encounter grotesquely distorted animals and freakish fiends. But the price to enter is steep: the cost of your soul to feed his immortal power. pic.twitter.com/AXT1NLP5I6

— Halloween Horror Nights (@HorrorNightsORL) July 29, 2023
Yes, that's our old friend, Dr. Oddfellow, from HHN X, the one who arranged Jack the Clown's murder.
You…probably shouldn't touch his cane. It's full of immortal souls.
things are getting odd

listen here: https://t.co/Ht2BqCODzp pic.twitter.com/ib3pCc7h58

— Halloween Horror Nights (@HorrorNightsORL) July 29, 2023
We have yet another murderer this year, but this one has fur.
Haunted House: You and your friends are about to venture into a 1950s campground overrun by huge, menacing yetis who rip apart anyone who gets in their way. You must flee to the ranger tower to escape before it's too late. pic.twitter.com/v1iV1Az6h2

— Halloween Horror Nights (@HorrorNightsORL) July 31, 2023
Apparently, the Yeti liked hanging out at campgrounds in the 1950s. And he tended to kill the campers there.
In this House, you'll attempt to escape before the Yeti adds you to its list.
How scary is this year's HHN? We've still got two other murder Houses to discuss. This is the first one:
Haunted House: In the Mississippi Delta, blues musician Pinestraw Spruce meets at a crossroads with a diabolical entity known as The Collector to make a deal: his soul for musical glory. Fame has a terrible price. pic.twitter.com/gVCqYcJVZI

— Halloween Horror Nights (@HorrorNightsORL) August 1, 2023
I'm pretty sure that was a Ralph Macchio movie.
Universal also revealed the ominously named Bloodmoon: Dark Offerings. Whatever they offer, you probably shouldn't accept.
Finally, this year's event features a different kind of House as well.
Haunted House: Two powerful warlocks invade Merlyn's castle to take his spell book and are turned into dragons of fire and ice. Now you and your friends are caught in their fight and must choose a path and a victor. pic.twitter.com/nVFJ9BTduQ

— Halloween Horror Nights (@HorrorNightsORL) July 30, 2023
Dueling Dragons: Choose Thy Fate forces House guests to decide whether to take the idea of an ice dragon or a fire dragon.
They're actually wizards in dragon form, and they're probably not gonna show gratitude when you pick them.
We'll learn more about this year's Houses and Scare Zones as this year's event arrives. But this looks like an inventive year of almost entirely new House content. So, you should be VERY excited!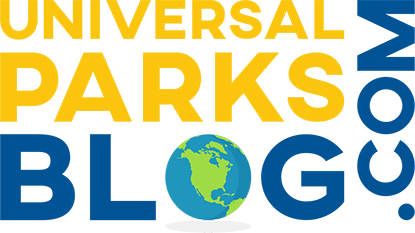 Thanks for visiting UniversalParksBlog.com! Want to go to Universal? For a FREE quote on your next Universal vacation, please fill out the form below and one of the agents from Let's Adventure Travel will be in touch soon!
Feature Photo: Universal Orlando