We Have the NEW Exclusive 2023 Collectible UOAP Print!
Hello Universal friends! It is a great time to be a Universal Orlando Annual Passholder. UOAPs receive an array of great perks throughout the year and enjoy VIP treatment in the parks and hotels.
It is time to once again take advantage of a special just for you.
Let's check out one of the coolest new offerings that we are super excited about…and it is free? Yep-check out this new UOAP collectible art print.
Perfect for Universal and Harry Potter fans. But don't wait to get yours, as these are sure to go fast and they are available now while supplies last.
A New 2023 Print is Available Now!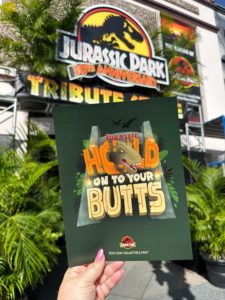 Just this past August, UOAPs were able to get this amazing print that paid tribute to Jurassic Park! The cool print is a passholder exclusive and one of many perks available to you.
And now our team got our hands on the newest collectible print…and this is perfect for our Harry Potter fans.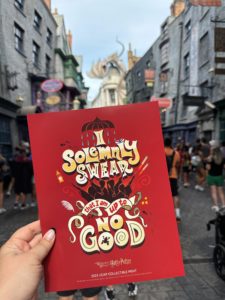 The 2023 UOAP Collectible Print pays tribute to the Wizarding World of Harry Potter in a vibrant red print!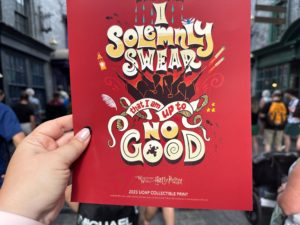 The bright red print features Harry and friends in the center and "I solemnly swear that I am up to no good" across the front.
Stars , foot prints, feathers, and more magical images surround the wizards.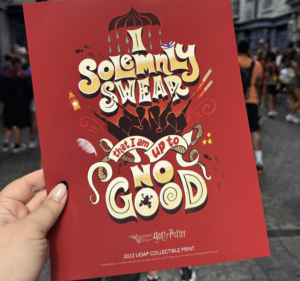 The new collectible art is free for UOAPs. You can pick up yours at the  Five & Dime in Universal Studios and The Annual Passholder Lounge in Islands of Adventure!
Become an Annual Passholder
Now is a great time to be a UO annual passholder. Visit the Universal Orlando Annual Passholder page for more details!
Be sure to check out the perks and get your 2023 collectible print.  And follow along with UniversalParksBlog for updates on all things Universal.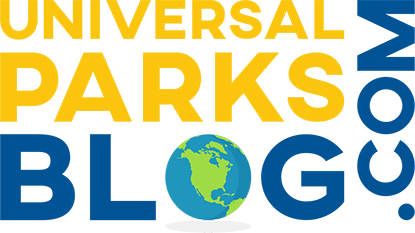 Thanks for visiting UniversalParksBlog.com! Want to go to Universal? For a FREE quote on your next Universal vacation, please fill out the form below and one of the agents from Let's Adventure Travel will be in touch soon!
Feature Photo: Universal