Should Universal Add the No Boo Necklace?
Universal Studios' future plans are coming into focus.
Your favorite theme park has built its reputation on experiential events, most notably The Wizarding World of Harry Potter and Halloween Horror Nights.
When you participate in these offerings, you can pretend you're a wizard casting spells or a Final Girl trying to survive the monster apocalypse.
Recently, a different theme has raised a fascinating question, though. How should theme parks treat their guests?
Specifically, when someone prefers a modified experience, should the parks provide it?
Let's talk about whether Universal Studios should add the No Boo Necklace.
Let's Talk about the First Scare Zone
Are you familiar with Knott's Berry Farm? It's one of the most historically significant theme parks in the United States.
The origins of this park are exactly what the name implies. Walt and Cordelia Knott lived on a farm that sold roadside pies and berries.
Cordelia's fried chicken recipe became a local sensation, and its recipe has survived the test of time. You can still eat it at the park today!
Over time, Mrs. Knott's Chicken Dinner Restaurant attracted so many guests that her husband wanted to expand.
Walt Knott constructed a ghost town amusement park, the spiritual ancestor to Knott's Berry Farm.
From the very beginning, the Ghost Town at Knott's Berry Farm anchored what eventually evolved into a popular theme park in Southern California.
The Knotts were a competitive duo as well. As part of their will, they stipulated that the neighboring theme park, Disney, could never buy their farm.
In 1997, Cedar Fair Entertainment Company acquired Knott's Berry Farm and leaned heavily into its origin.
Each year, the park transitions into Knott's Scary Farm at this time of year, and the experience is pretty hardcore.
This event dates back to 1973 (!), and it's always been decidedly adult. Cedar Fair promotes it as "160 acres of horror."
You'll find twisted mazes and, yes, scare zones here. Universal Studios ripped off this idea, but if you're gonna borrow an idea, steal from the best!
For 50 years now, Knott's Berry Farm has excelled in the area where Universal Studios has found fertile ground.
Both places love to scare the stuffing out of guests visiting the parks during Halloween season.
What's a No Boo Necklace?
This year, Cedar Fair officials added something at Knott's Berry Farm that's been available at other parks for a while now.
Several Cedar Fair theme parks sell Halloween-related warning signs. With these devices, park guests identify that they don't want to play.
At Knott's Berry Farm, you can pay $14.99 to purchase the No Boo Necklace, which signals you're not there for the horror.
Guests wearing these necklaces are saying that they don't want any overly excited workers to scare them.
In Universal Studios terms, it's the equivalent of telling Scareactors, "Leave me alone. Pick somebody else instead."
Interestingly, the addition of these No Boo Necklaces has proven divisive on social media and even at Knott's Berry Farm itself.
Some of the workers there resent the fact that they cannot interact with all the guests. At least a few of them sneer at the idea instead.
To these scare zone actors, a guest should understand how this event works.
Anyone who isn't up for scares shouldn't attend. At least, that's the logic in place.
A recent San Francisco Gate piece explored a passive-aggressive tactic one such employee is using this year.
As a form of protest, the writer of a nightly presentation called The Hanging: Uncancelled basically kills the "Karen" who wears the No Boo Necklace.
That's the punishment a character in the show, a sheriff, delivers as a form of damnation. Once the Karen puts on the necklace, she hangs to death.
Let's state the obvious that the writer of this story is going through some stuff and should probably get some therapy.
Having acknowledged that, the No Book Necklace creates an interesting theoretical for Universal Studios officials.
What Is the Paying Customer's Responsibility?
Last year, a real thing that happened at Universal Studios was that a disgruntled customer attacked a Scareactor.
The (theoretically) unprovoked assault led to a broken arm for the Scareactor.
I hate bringing that story up because it's an actual crime, but let's turn it into a conversation topic.
What if the assailant or a member of the assailant's party didn't want any interactions with Scareactors?
Anyone who has visited Halloween Horror Nights is aware of how intense some of these encounters can be.
I think most of us could share a story or two about a Scareactor who went too far and entered into harassment territory.
Now, don't get me wrong. 90 percent of Scareactors are exceptional performers who understand where the line is.
The aggravation comes from the other ten percent. Some of them are, like the aforementioned writer, working through some stuff.
You'd hope that a Scareactor wouldn't take it out on the guests, but if you shut your eyes, you can probably think of someone you've met who might.
Sadly, we all know a few jerks who don't leave well enough alone.
Meanwhile, not every guest wants the full Halloween Horror Nights (HHN) experience.
When large groups visit the event, there's inevitably at least one party member whose heart isn't in it. They're attending for the camaraderie instead.
In a perfect world, they'd be doing something else, but they know that their friends want to do HHN.
Similarly, a lot of parents and adult guardians attend HHN for their kids.
As a reminder, the event doesn't technically have an age requirement, although Universal encourages people to be at least 13 years old.
If a parent doesn't want to engage, shouldn't they have the right to tap out?
The Future of HHN
Here's where the No Boo Necklace conversation grows challenging.
Many sports stadiums have added KultureCity Sensory Rooms as a method of being more inclusive to the Neurodiverse, as well as people with PTSD, phobias, or mental health issues.
In fact, many of these people aren't even aware of their status.
As an example, one of the financial investors in The Big Short, Michael Burry, didn't realize he was autistic until he recognized the same signs in his recently diagnosed child.
As a society, we're growing better about identifying such conditions, but it's not always possible.
The benefit of concepts like the No Boo Necklace is that the shy, introverted, traumatized, and neurodiverse can take more control of experiences like HHN.
They can attend the events and sample the goods without having to encounter anything they recognize that may make them uncomfortable.
That's a good thing. Otherwise, they probably couldn't or wouldn't go.
For whatever reason, some members of society are stuck with an outdated way of thinking, though.
Their reflexive, unconsidered opinion is often, "If you don't like it, just don't go."
The problem with that is the underlying assumption that such fans don't like it. They absolutely do love HHN because who wouldn't?
That's not the same thing as the potential trigger of a chainsaw-wielding maniac coming at them.
This Simpsons bit is 25 years old and still hysterical:
Nobody wants to be Bart in this scenario, even if it does mean getting a brownie.
At HHN, we're all Bart at times. And that's why the No Boo Necklace is an idea whose time has come.
I can tell you with certainty that if Universal does add it, some people are gonna haaaaaaaaaate it, though.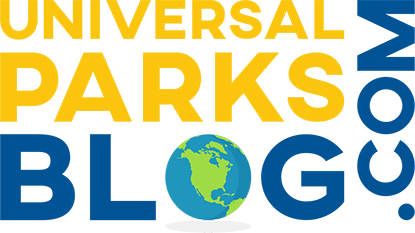 Thanks for visiting UniversalParksBlog.com! Want to go to Universal? For a FREE quote on your next Universal vacation, please fill out the form below and one of the agents from Let's Adventure Travel will be in touch soon!
Image: Cedar Fair