Things You Must Do During Your First Universal Studios Visit
So, you've never been to Universal Orlando Resort? Well, you're in for a treat!
Obviously, you'll spend plenty of time visiting places Muggles rarely go, but there's lots of other stuff to do, too!
Here are 12 things you must do during your first Universal Studios visit!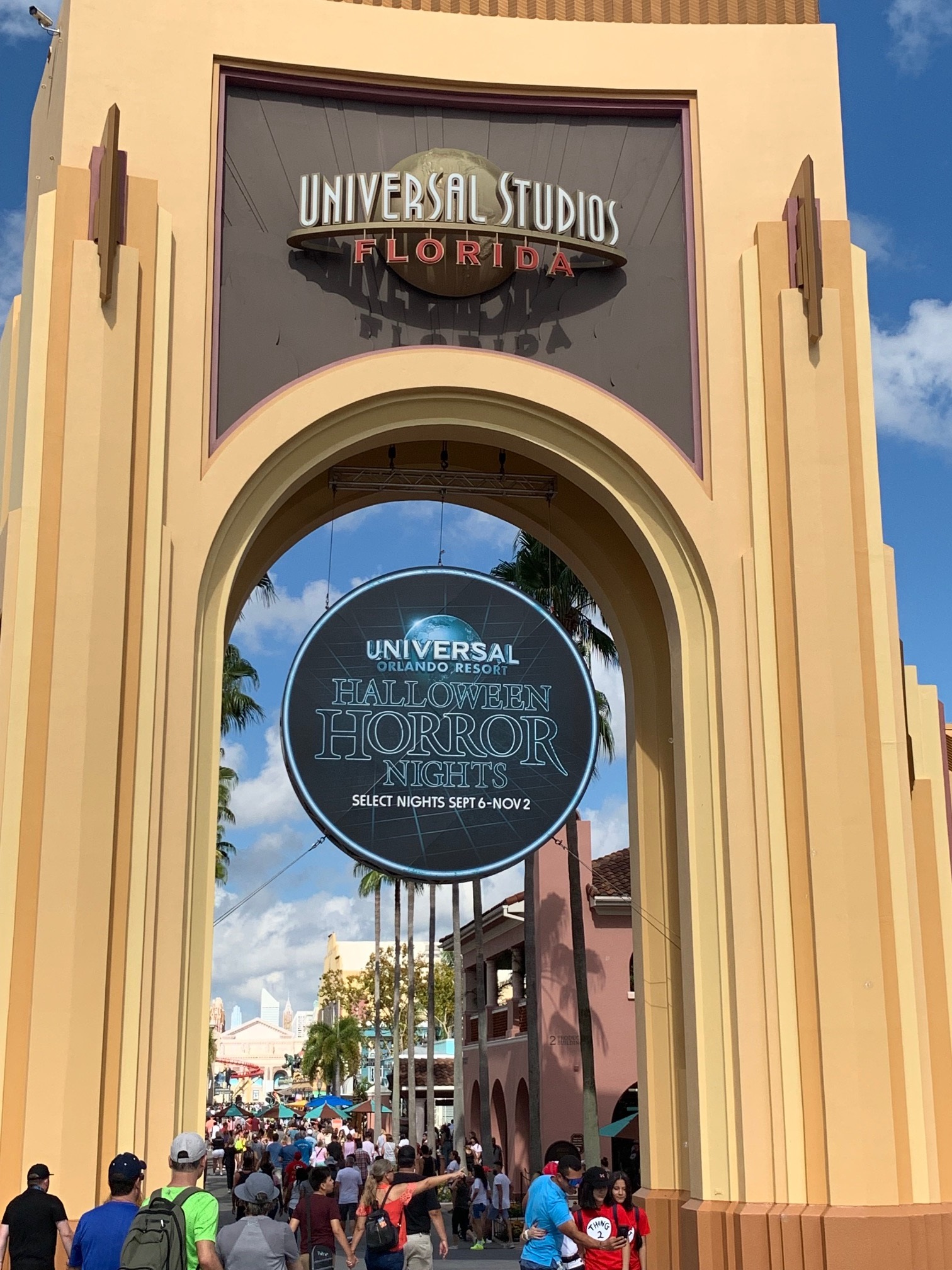 Take a Picture by the Globe
Let's take a practical approach to your first visit. You should do this stuff in some semblance of order so that you avoid walking too much.
So, the moment that you notice the Universal sign, grab your phone and get ready for a selfie!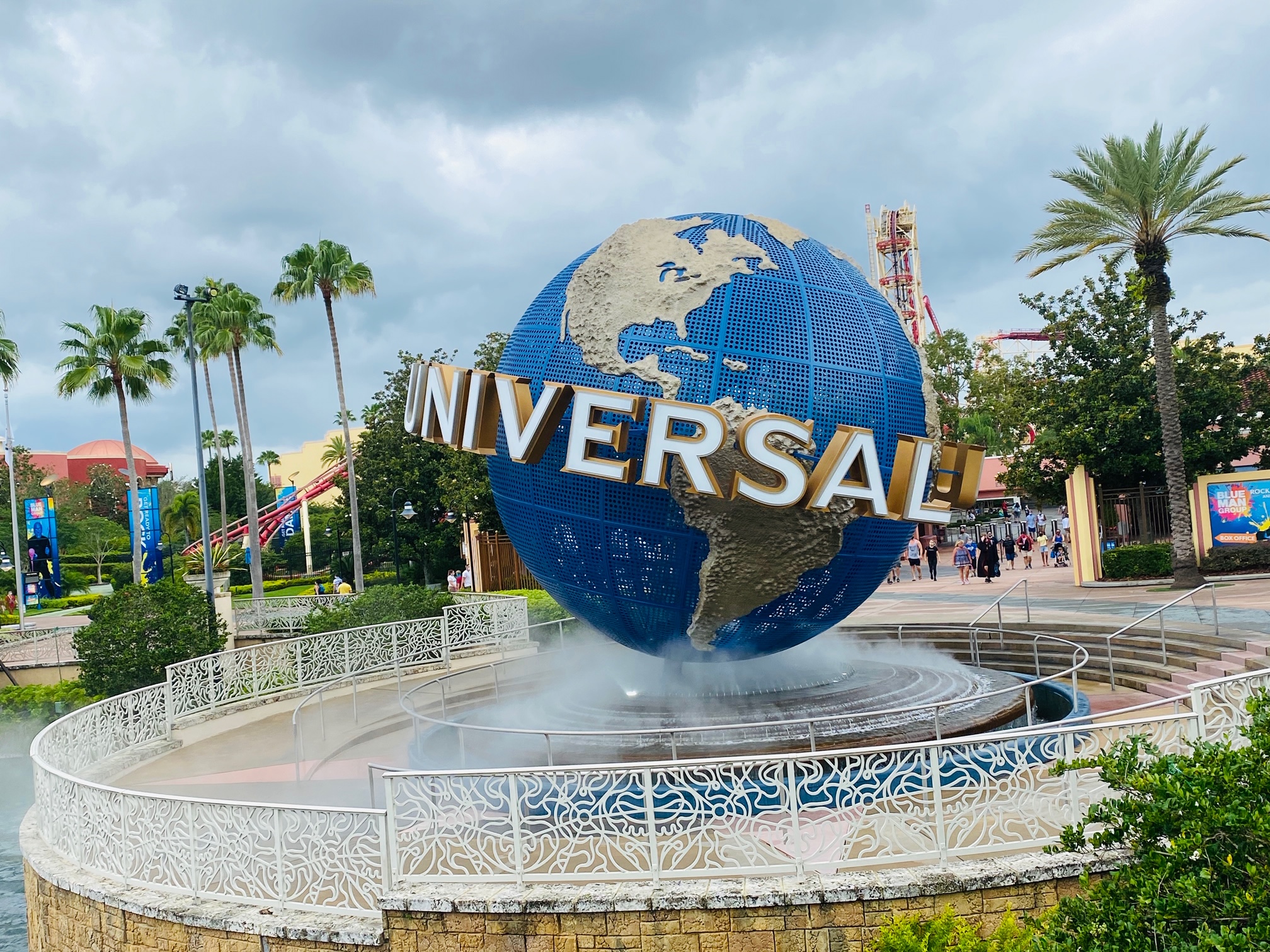 The start of your day is the perfect time to take this picture, because let's be honest. You're only going to get sweatier with worse hair from here.
Dance to the Blues Brothers
While you're strolling through Universal Studios Florida, you'll pass a stage where you can catch a show.
Some talented Universal workers dress up like the Blues Brothers and perform several classic songs from the movie.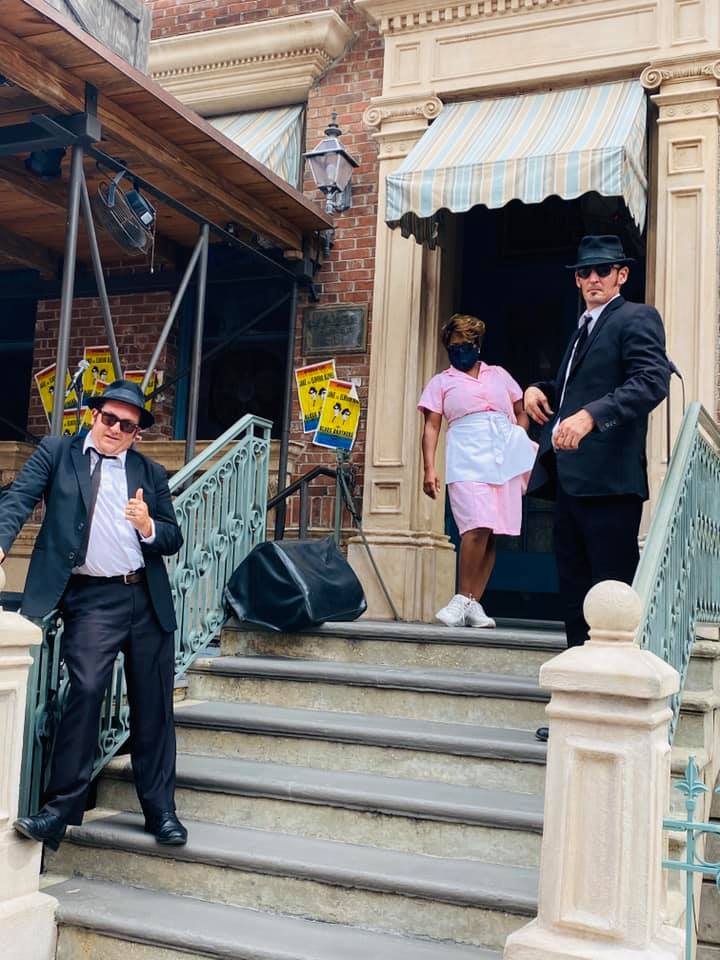 You'll know a show is happening because people line up for this one. It's probably the best concert other than the Harry Potter-related shows.
You're guaranteed to tap your toes and feel like dancing!
Protect Agnes at All Costs
Universal Studios theme parks have a well-earned reputation for their motion simulation attractions.
Several of the rides at the park fall into this category. All of them tell highly themed stories about The Simpsons, Transformers, Spider-Man, and so forth.
My favorite of the bunch is Despicable Me Minion Mayhem, which provides the rider with the opportunity to meet Gru and his adopted daughters.
I won't spoil anything about the ride. However, at one point, adorable Agnes, the "It's So Fluffy!" girl is in peril.
You must save one of the most charming animated characters ever! Don't worry, though. You don't have to do anything. It's automatic.
So, you can't accidentally doom Gru's daughters. Instead, you watch while the Minions do all sorts of ridiculous stuff.
Choose Your Tunes
Hollywood Rip Ride Rockit is Universal's most aggressive thrill ride. You'll defy gravity as you go straight up for 167 feet.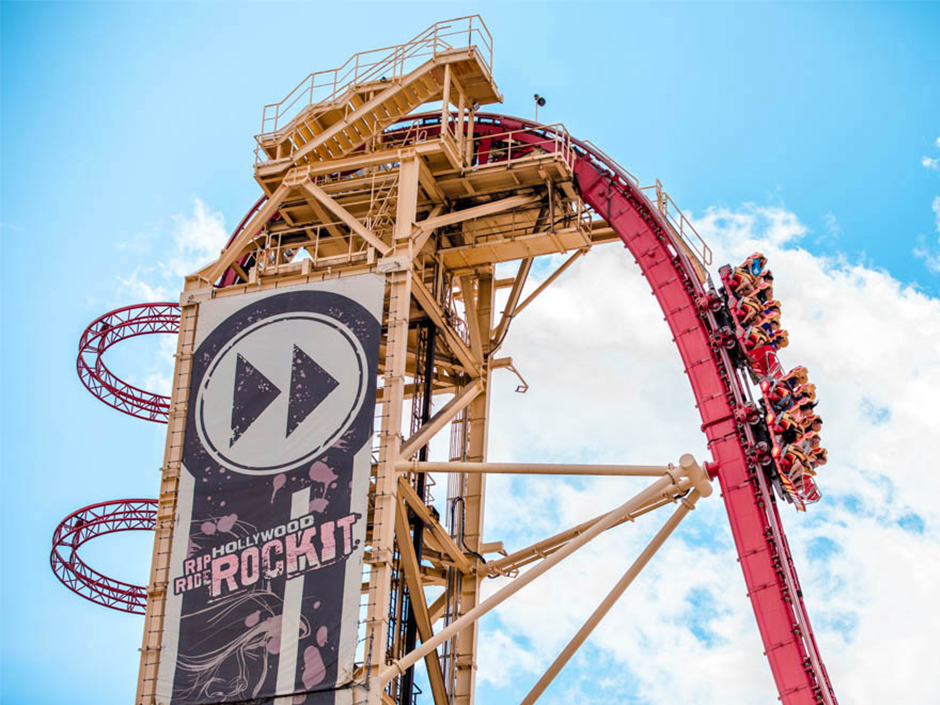 Then, the ground will vanish from beneath you as you speed down the tracks at 65 miles per hour.
Before you get started, Universal offers a surprise, though. You get to choose the soundtrack that will accompany your screaming!
You'll have your choice of 30 songs that run the gamut from rock to hip-hop to country to electronica.
Pick the wrong one, and you'll be annoyed the entire ride. So, choose wisely!
Humiliate Your Friends
Men in Black: Alien Attack is a shooter videogame disguised as a theme park attraction. Really, it's like the most dangerous game of laser tag you've ever played, too.
Importantly, you compete for the highest score on this game. So, you should bring a friend that you've always wanted to put in their place.
Then, cheat, lie, or do whatever you've got to do to guarantee victory. Bragging rights matter and mercy is for the weak.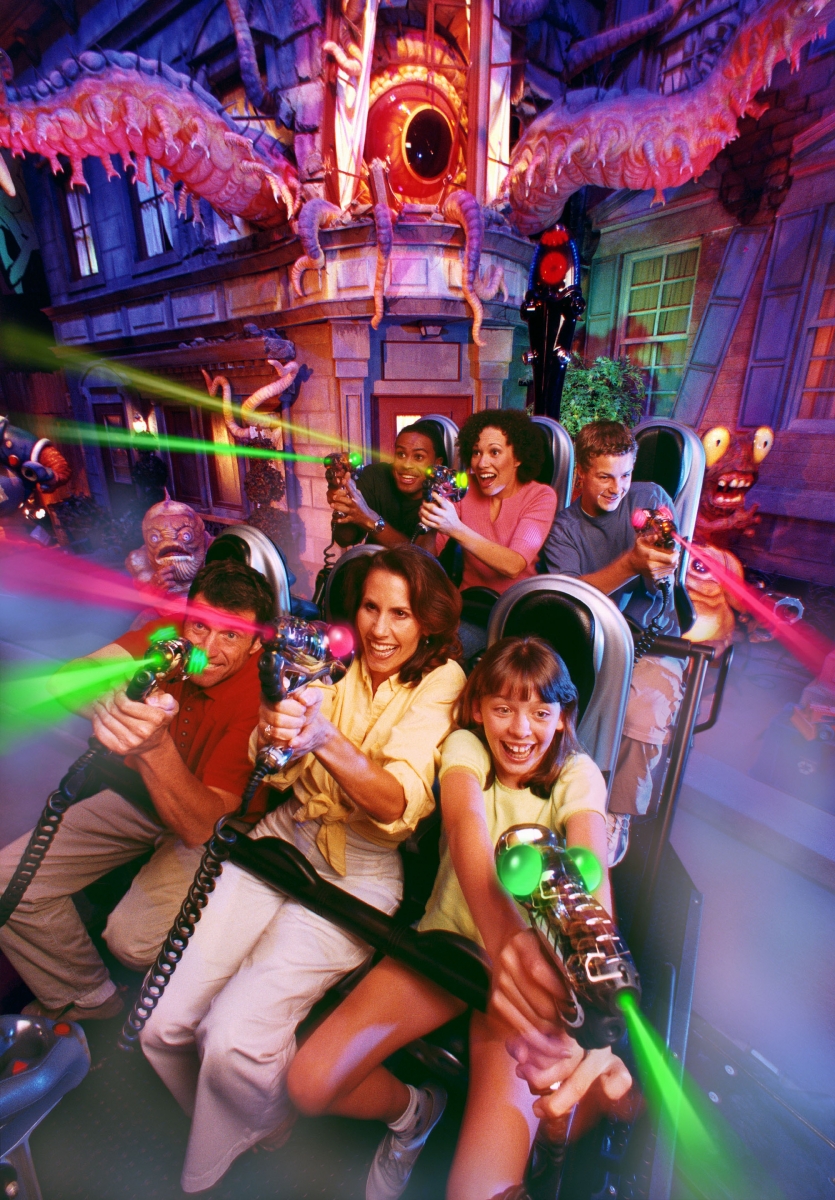 Phone Home
There's a running joke among Universal Studios fans.
Every once in a while, a rumor pops up that the park is ready to replace E.T. Adventure in Orlando.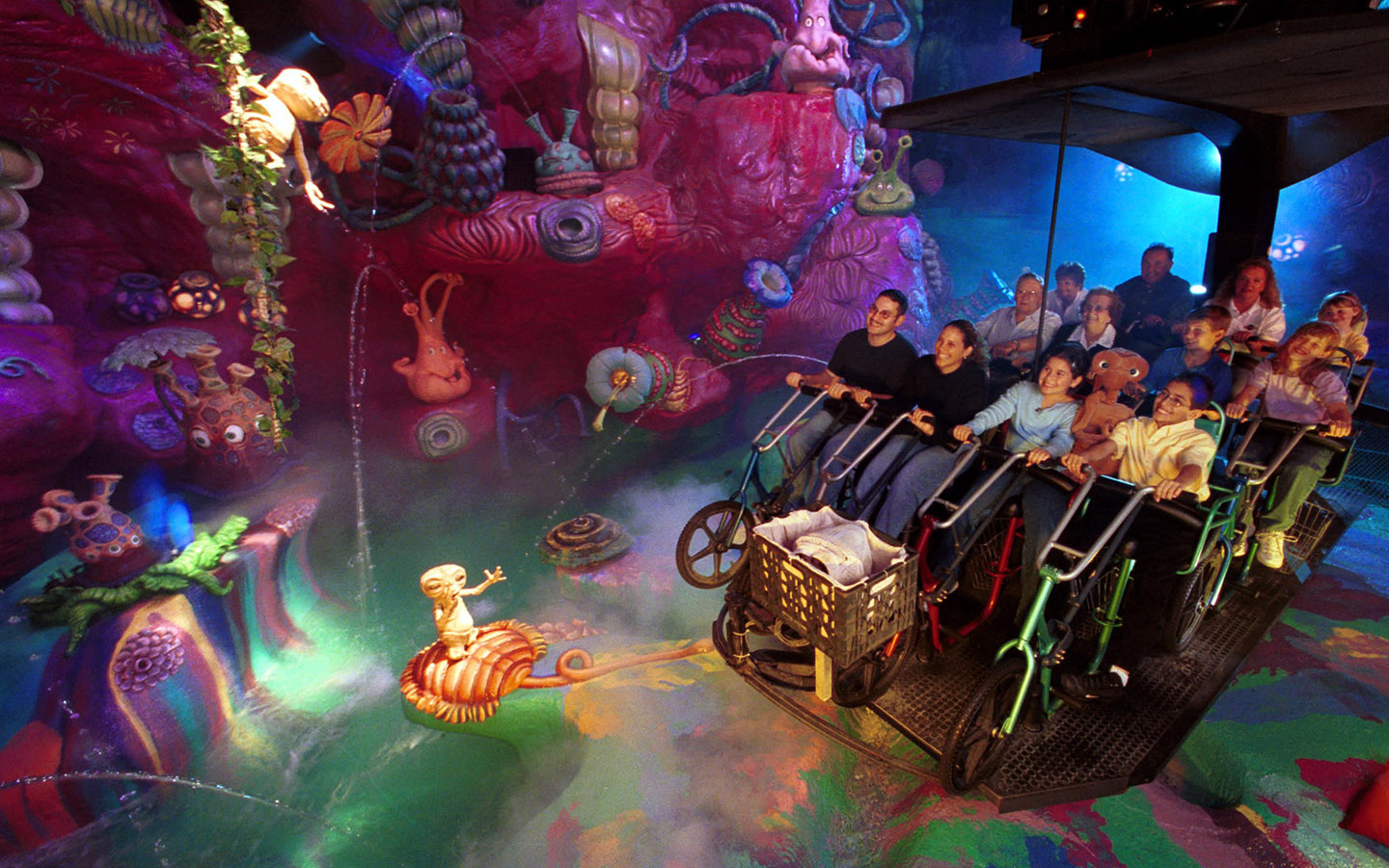 This idea is plausible because Universal Studios Japan and Universal Studios Hollywood removed their versions in 2009 and 2003.
The joke is that everyone will riot if it ever happens because, for the longest time, this ride was the only worthwhile attraction at Universal Studios Florida.
Back in those shaky early days, this ride was everything, and loyalists expect it to remain in operation forever.
When you ride E.T. Adventure, you may experience some surprise. This 1990 dark ride still provides a great deal of entertainment today.
Twirl and/or Hurl
The Simpsons Ride receives most of the hype at Springfield Land. However, you should try the other attraction, too.
Kang & Kodos' Twirl 'n' Hurl is a spinner ride that's safe for children but plenty of fun for adults, too.
On this attraction, Homer's least favorite aliens talk smack while guests twirl in circles.
Universal consulted with writers from the show, which means that the jokes all work.
Plus, you get to watch Simpsons episodes while you wait in line!
Ride Hogwarts Express
After a while, you'll want to see what the other park has to offer.
To switch from Universal Studios Florida to Islands of Adventure, you'll need to catch a train.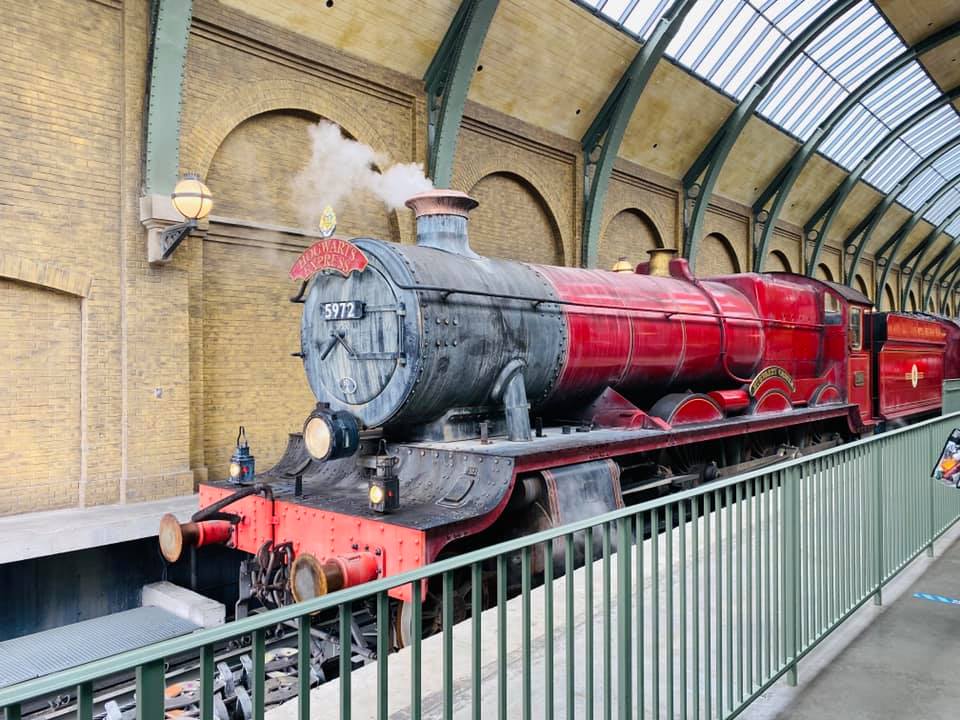 The spectacular part is that this train doubles as a Harry Potter attraction!
When you get on board, your train cart will provide limited visibility. You can't look out the windows or the like.
That's because you're not in Florida anymore, young Muggle! You're on your way from Hogsmeade to King's Cross station.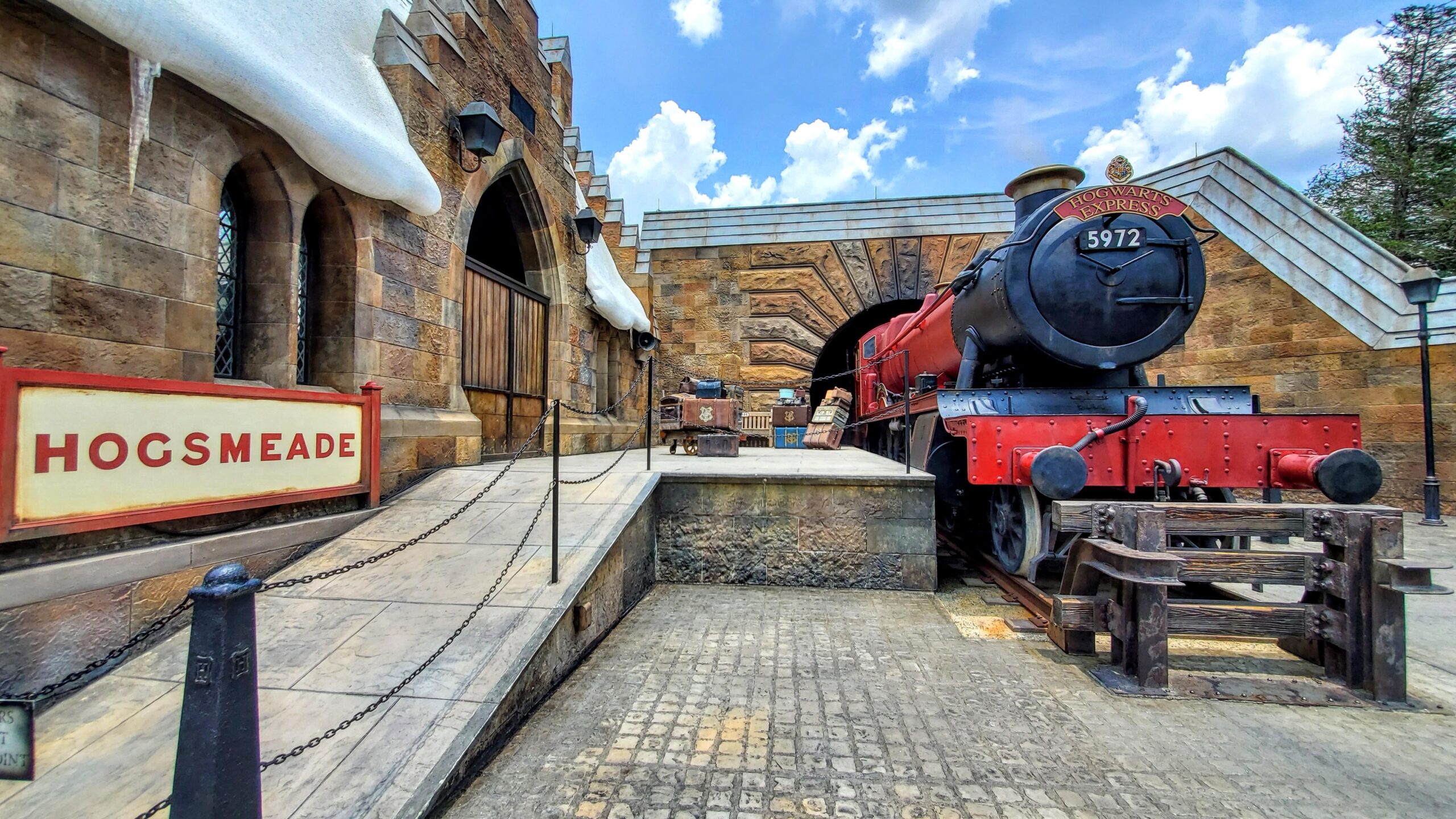 The cart hides digital displays that will tell a story. You're experiencing an adventure during your train ride!
By the time Harry, Hermione, and Ron have saved the day, you're at Islands of Adventure!
Chug a Butterbeer
We'll speak exhaustively about all the wonders of The Wizarding World of Harry Potter.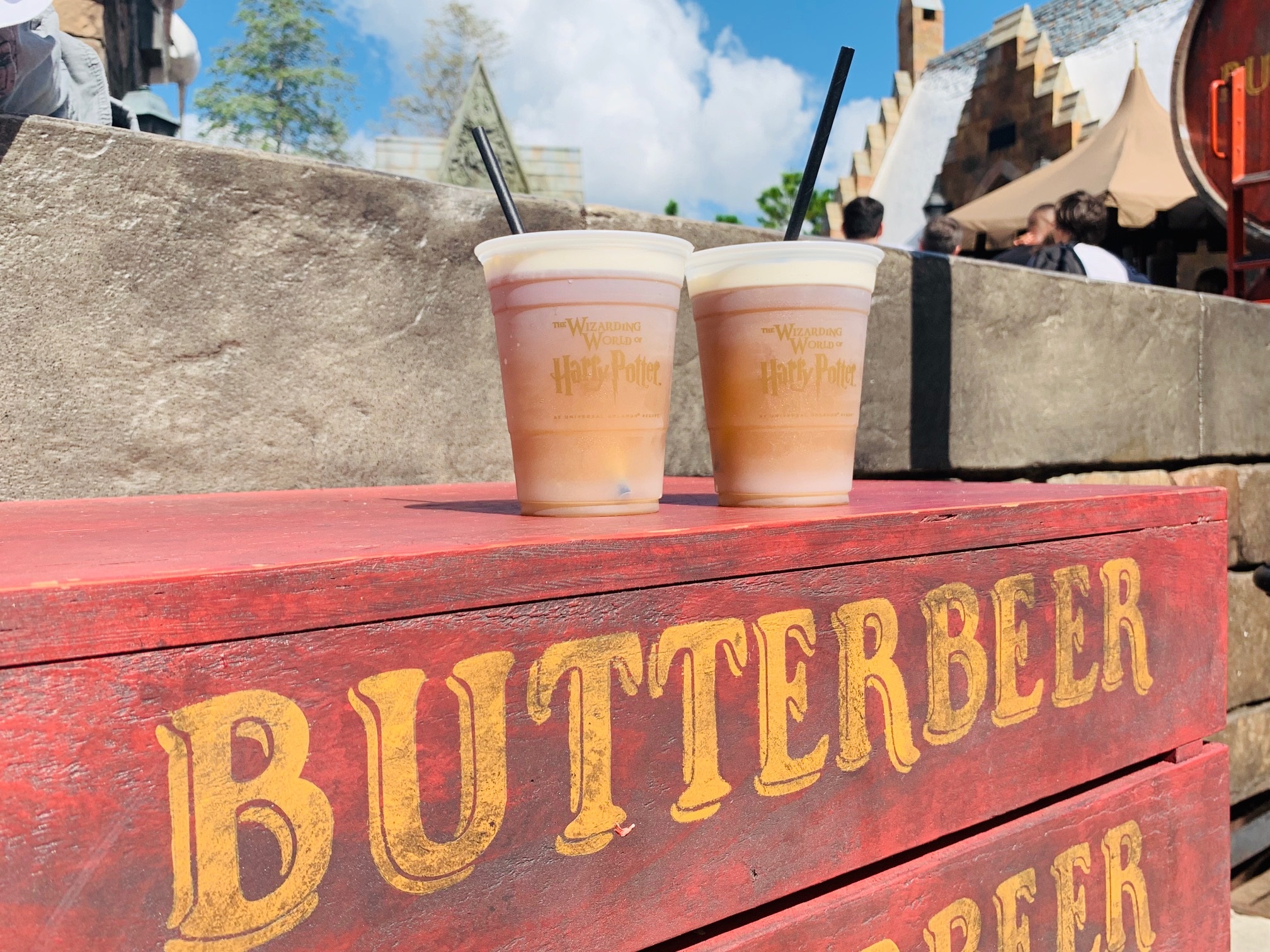 For now, this one's pretty simple.
You've read the books, and you've watched the movies. You know what Butterbeer is, and you want it.
Thankfully, you'll find plenty of places that sell Butterbeer in Hogsmeade and Diagon Alley.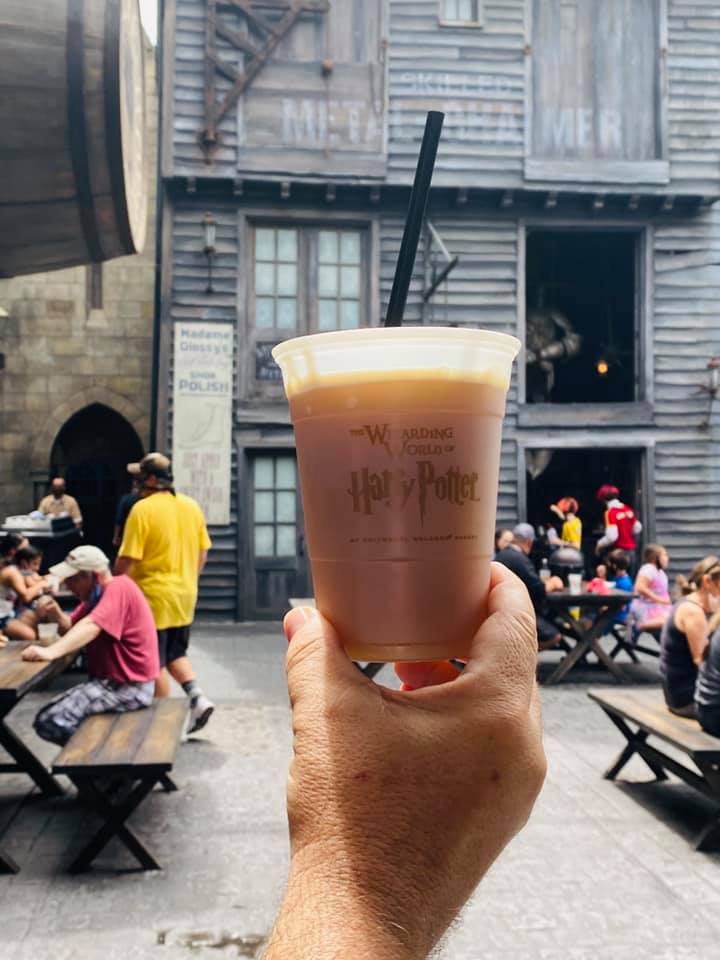 So, you can grab a drink before or after your train ride. It's entirely up to you.
Perform Some Wand Tricks
This one is a twofer. I'll presume that you're buying a magic wand at Ollivanders.
I mean, if you're not doing that, you're a very different person than me.
In fact, I can see my wand on the shelf from where I'm sitting right now.
Anyway, once you have your wand in hand – because you weren't crazy enough to pass on buying one – you'll want to use it.
Fortunately, many of the shops at The Wizarding World feature interactive elements.
Wizards who perform the correct gestures can make some magic.
If you're unsure of what to do, ask a Universal employee fellow wizard for some advice.
Meet a Velociraptor
Life imitates art at Universal's Islands of Adventure. One of the themed lands is Jurassic Park, just like the movie.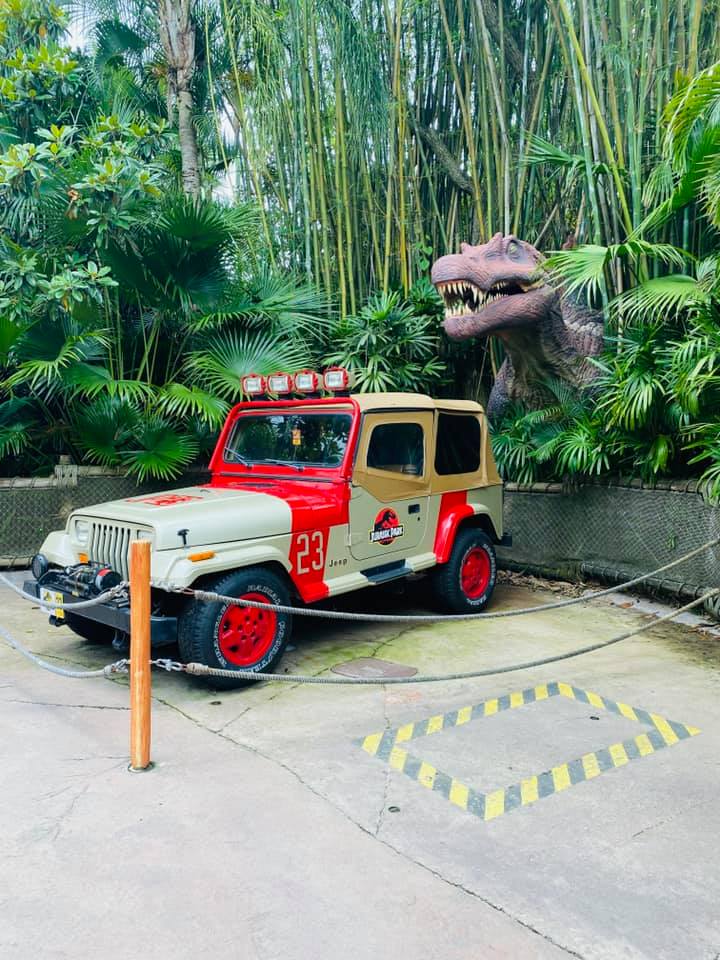 In this area, you can experience a thoroughly entertaining water ride, Jurassic Park River Adventure.
However, the most recent attraction is the one grabbing headlines right now.
Blue from Jurassic World is hosting guests at Velociraptor Encounter!
Of courses, velociraptors are somewhat moody. So, the interaction may not go well. A lot depends on how brave you are around murderous dinosaurs.
Eat at Mythos
Did you know that one of the most popular theme park restaurants on the planet is at Islands of Adventure?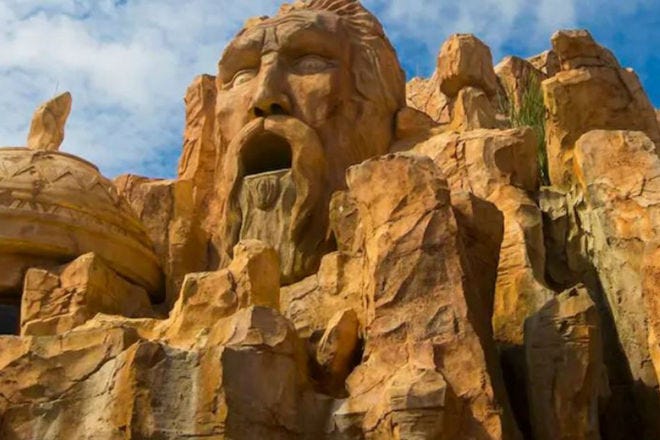 When you enter The Lost Continent, be on the lookout for Mythos, which has been named Best Theme Park Restaurant in the World on several occasions and by multiple publications.
Obviously, the cuisine here is Mediterranean, which means it can be a bit heavy during a theme park visit.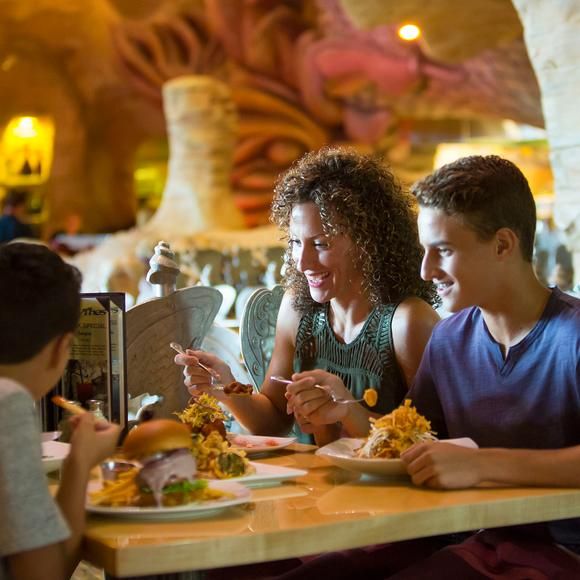 So, you might want to pick this place for dinner, as you're winding down for the night.
Thanks for visiting UniversalParksBlog.com! Want to go to Universal? For a FREE quote on your next Universal vacation, please fill out the form below and one of the award winning agents from Let's Adventure Travel will be in touch soon!