10 Fun Facts About The Wizarding World of Harry Potter and Diagon Alley
At Universal Studios in Orlando, Florida, you can explore two lands of groundbreaking thrills and magical fun in Universal's Islands of Adventure and Universal Studios Florida. You can dive inside the story on the streets of Diagon Alley where hidden dangers lurk far beneath Gringotts bank. Travel to the village of Hogsmeade and into Hogwarts castle for a spellbinding journey through the skies.
There are so many cool facts about The Wizarding World of Harry Potter and the fascinating streets of Diagon Alley that many muggles may not know. Keep reading!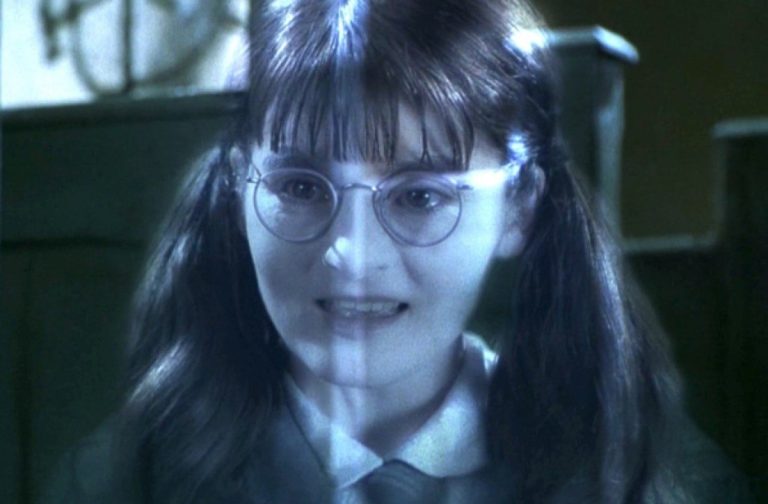 Did you know that you can hear Moaning Myrtle in the bathrooms in Hogsmeade? In the Harry Potter films and books, the ghost of Myrtle Warren made many appearances in the girls' bathroom at Hogwarts. In Hogsmeade, the bathrooms for both genders are haunted. Next time you visit the bathrooms, listen carefully for the ghostly whining and crying.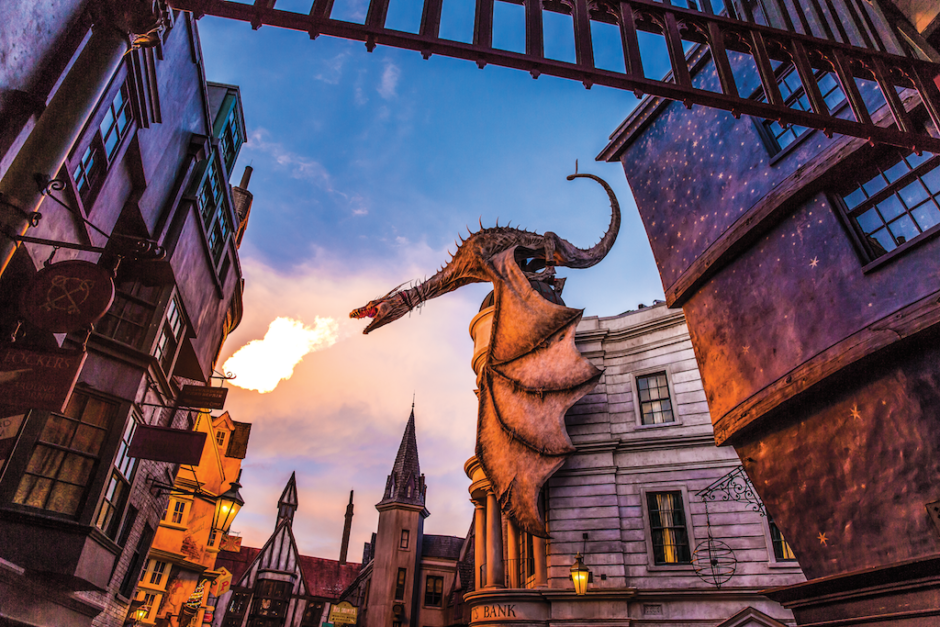 Watch out for fire!  Perched atop Gringotts Bank, a Ukranian Ironbelly dragon lets out a gasp of fire every 15 minutes or so. Before the beast releases the flames, you can start to hear growling from above. Time it right, and you can get a pretty epic picture!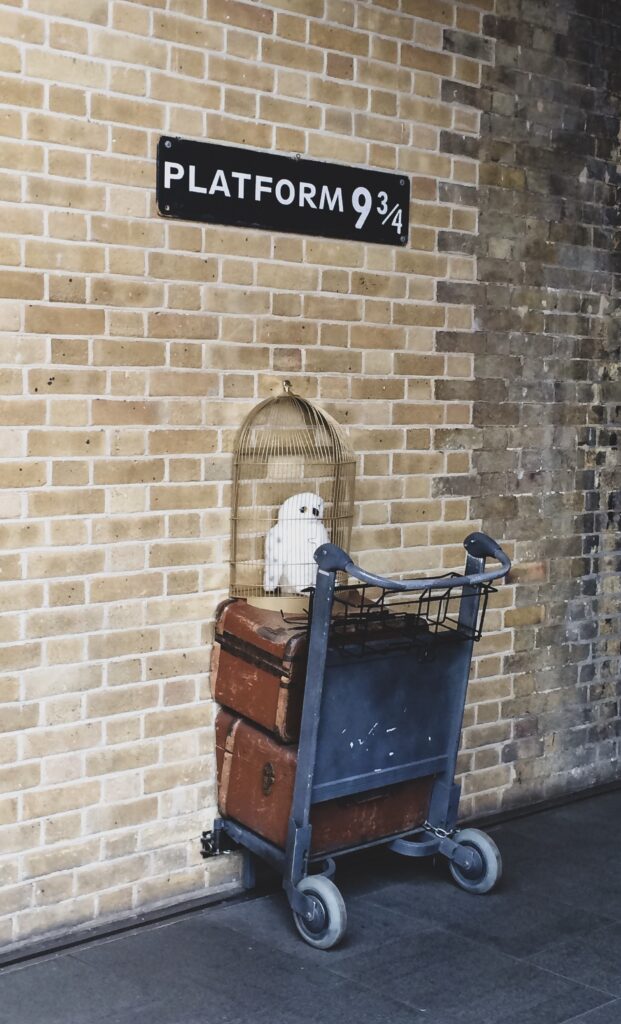 There really is a Platform 9 3/4 and people do disappear, kind of. If you are traveling to the Hogwarts Express from King's Cross Station, you might just miss one of thecoolest special effects if you don't know where to look. The entrance to the tunnel leading to the train, if you stand back a bit and watch, the people in line ahead will appear to pass through a solid brick wall to Platform 9 3/4. Note that you can't see the effect as you walk through the tunnel, but those in line behind you will see it. It's pretty cool!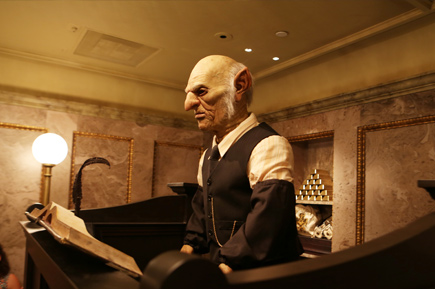 The first thing you'll notice when you step inside is the goblin behind the counter. Ask him a question and see what he has to say. Afterwards, you can trade your U.S. currency for Gringotts bank notes in $10 or $20 denominations.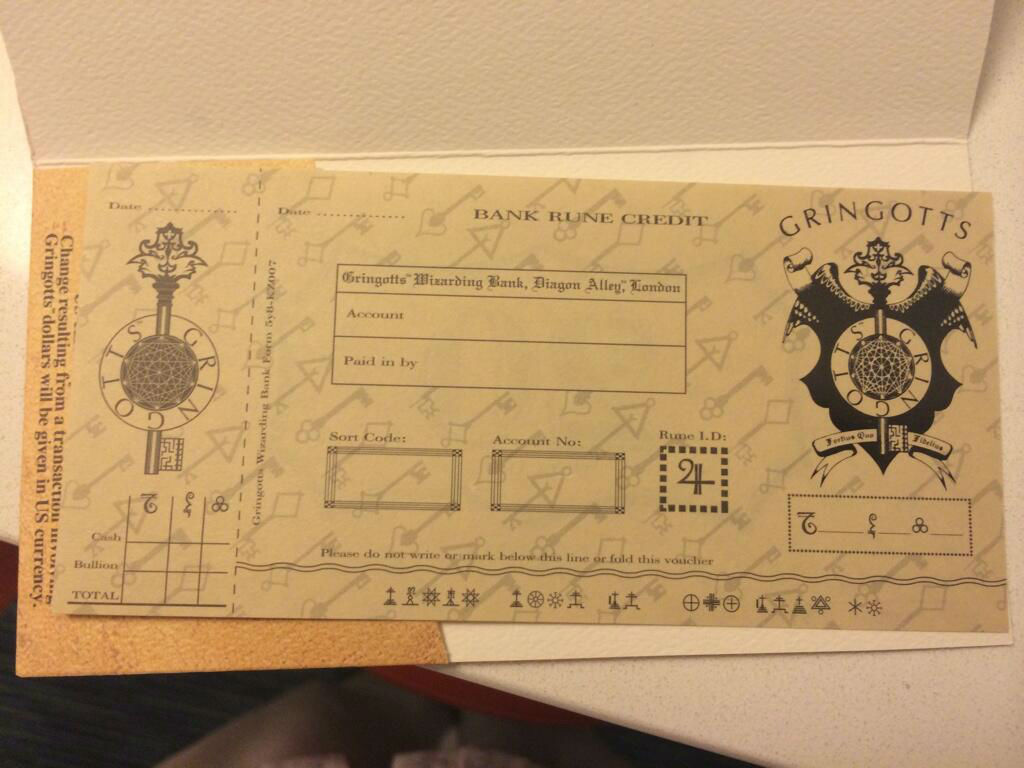 The banknotes can be used for purchases within Diagon Alley and Hogsmeade, and at select locations throughout Universal Orlando Resort. Any unused wizard money can be transferred back into U.S. currency at the Guest Services office in either Universal Studios Florida or Universal's Islands of Adventure.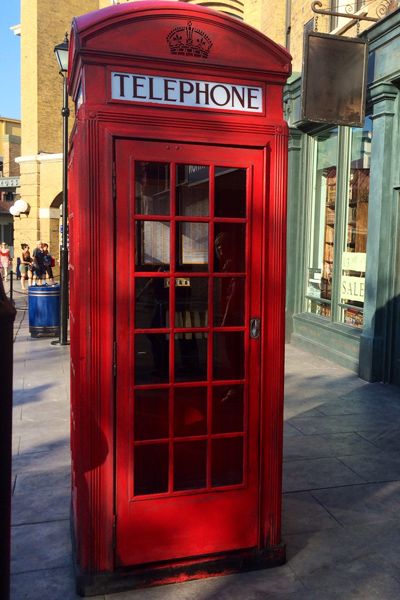 There is an old-school red phone booth outside the entrance to King's Cross Station and it makes for a great photo op.
But did you know that you can use the phone? If you dial MAGIC (62442), you'll be patched through to the Ministry of Magic.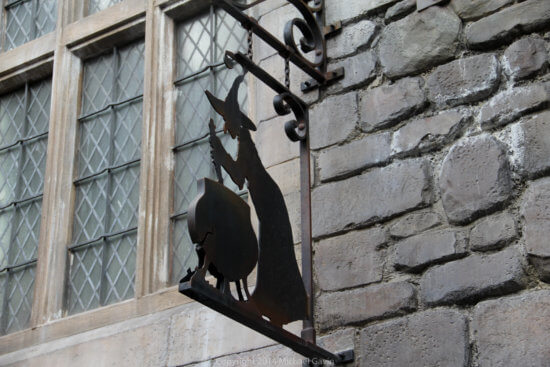 The Leaky Cauldron is a small, grubby-looking pub and inn. The sign above the Leaky Cauldron really does leak. The sign weighs more than 37,000 pounds and is made up of 7,456 bricks.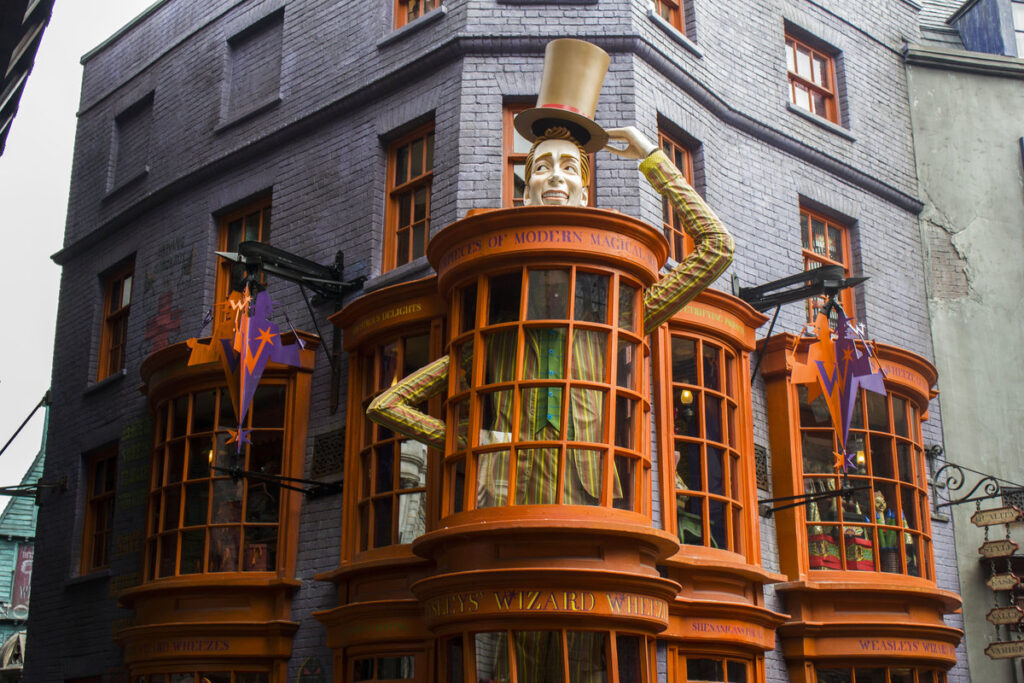 Weasleys' Wizard Wheezes is the novelty joke shop run by identically ingenious prankster twins Fred and George Weasley. Be careful what you talk about, because the ceilings have ears.  You can hear whispering coming from the extendable ears that hang from the ceiling. Another cool thing about this joke shop, when you adopt a Pygmy Puff, the attendant will ring a bell and announce your new pet's name to the entire shop.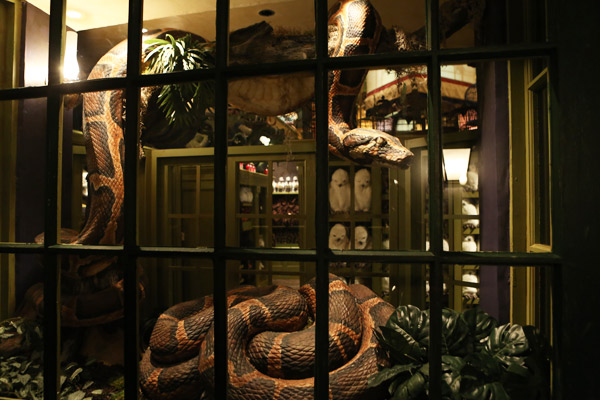 You can speak to Voldemort's snake. Inside the Magical Menagerie, you'll find 13 different types of magical beings, including Hippogriffs, Kneazles, Demiguises, and Graphorns. Before entering, take a moment to look up at the oversized windows for Nagini, Voldemort's serpent, who will speak to you—first in Parseltongue and then in English.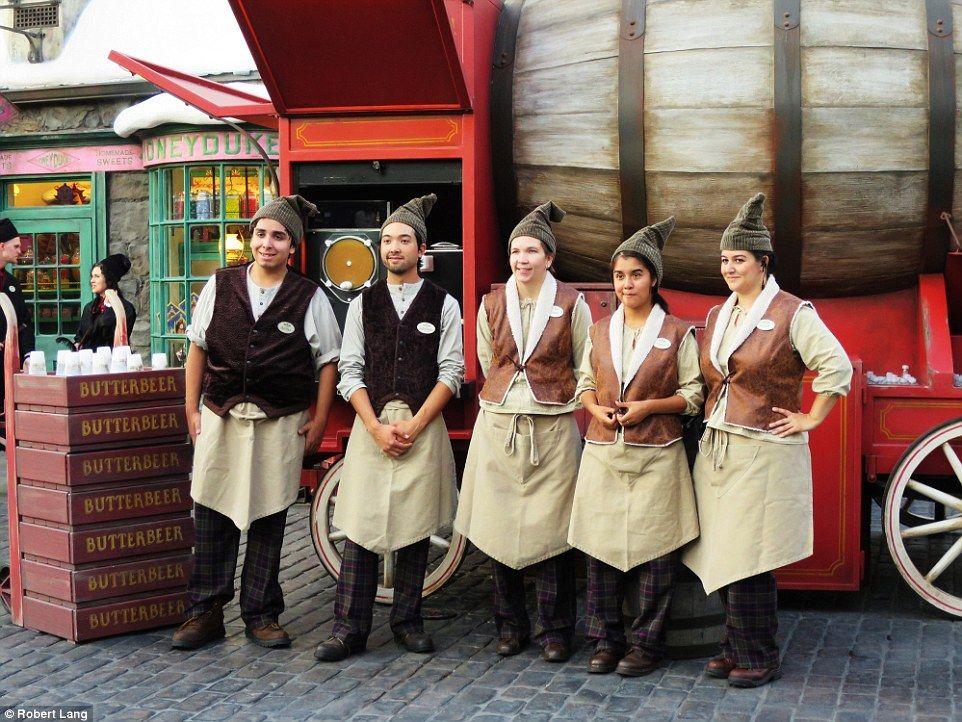 Those British accents are for real. To create an authentic experience, Universal reportedly hires many Britons to work in the Harry Potter worlds. Even better, every staff member has to pass a knowledge test on the Harry Potter books and movies to make sure their guest interactions ring true.
Have you visited the Wizarding World of
Harry Potter
? Tell us your favorite thing about it in the comments below!
Thinking about your next adventure? There are fantastic 2020 bargains to be had and 2021 packages will be available in just a few short months! Fill out our form below to get your FREE, no-obligation quote from Let's Adventure Travel!
Are you ready to start planning your next adventure? Contact me today for your FREE, no obligation quote for a Universal Studios vacation! My planning services are included at no extra cost. Best of all my services are absolutely FREE! Get in touch at 843-288-1130, via email at whitney@letsadventuretravel.com or follow along on Facebook.