Amazing Food and Drink You Can Enjoy at Endless Summer Resort and Suites
I absolutely love the sun and surf vibes of Universal's Endless Summer resorts and if you're a foodie you'll love to know that the food found throughout the property is in keeping with the theme! From Pier 8 Market to the Sunset Lounge and Oasis Beach Bar, you'll find incredible ALL-American cuisine big on those beach vibes.
Let's check out some noteworthy additions to the menu!
What's the one thing you look forward to on vacation? Is it thrills and adventure? Maybe trying something new, or spending time with family you haven't seen in awhile? For me lately, it's relaxation. A way to slow down from the everyday routine, not worry about the usual stresses of life, and just savor every moment spent with my family.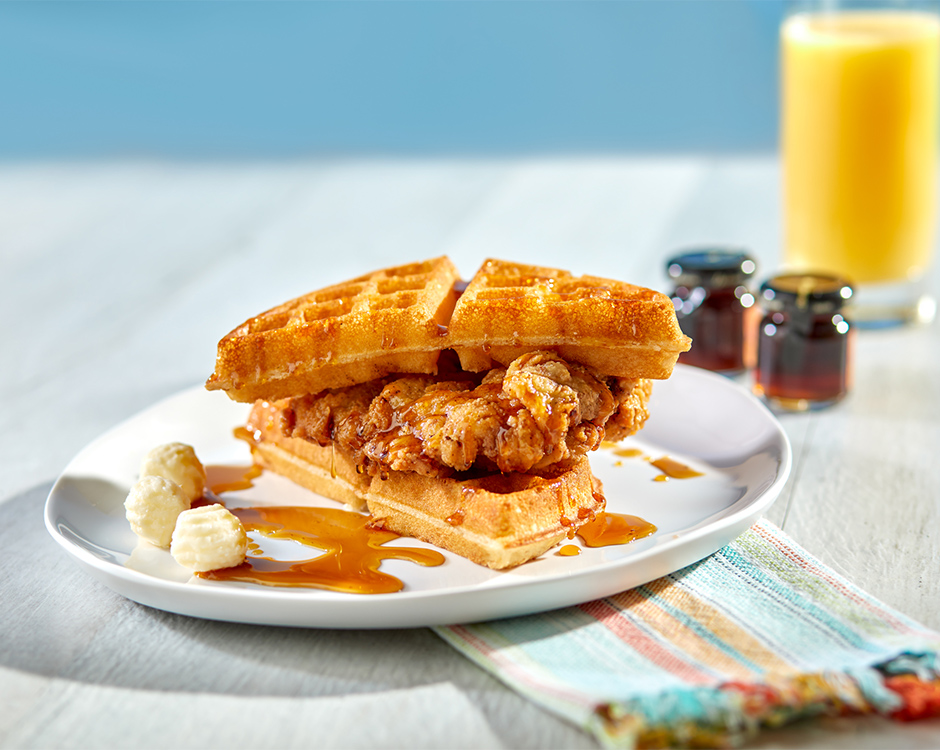 Breakfast
It's the most important meal of the day and we can honestly say that Universal gets it right with some pretty amazing breakfast options and Pier 8 Market. You'll find everything from lighter options to hearty treats.
New & Noteworthy
Chicken and Waffles -served with maple syrup and butter
Pier 8 Egg Muffin -bacon, egg, cheddar, onions, peppers and a side of hash browns
Baja Burrito-  chorizo, egg and cheese with salsa
Avocado Toast – crushed avocados, pico de gallo, vegan cheese, walnuts, and raisin vegan toast. Best of all this treat is all vegan including the cheese!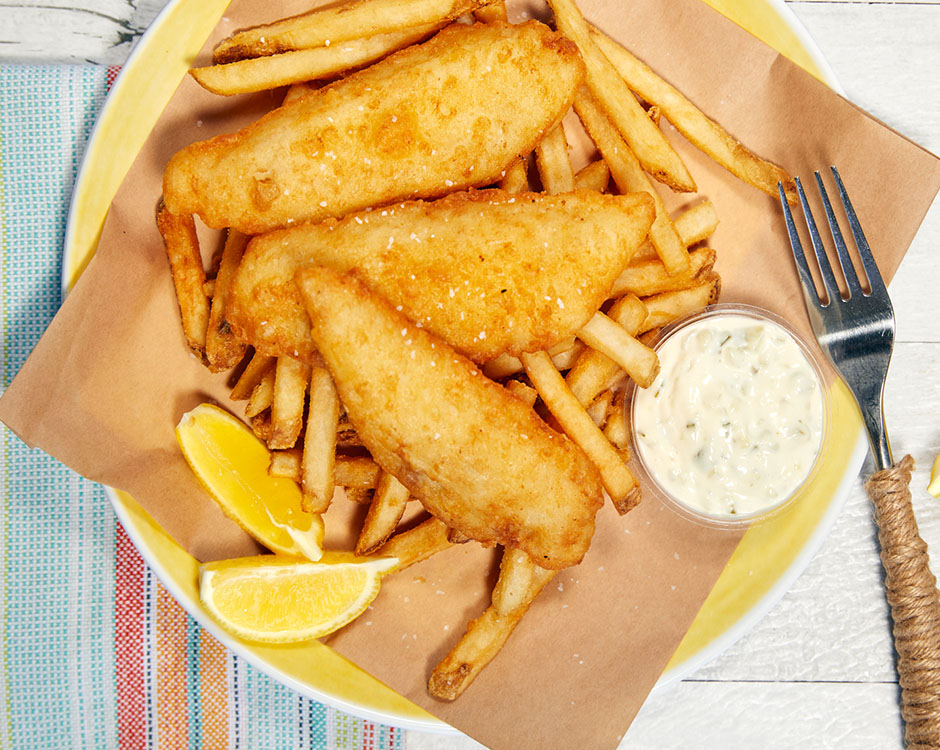 Lunch
Take some time away from your poolside adventures to enjoy a tasty meal. One of the things we love most about the Pier 8 Market is that its open-air concept means it's easy to grab items and then head back to your lounge chair.
New & Noteworthy:
Hook & Batter -fish and chips
Garden Pizza – you guessed it, a veggie pizza!
Gulf to Shore -grilled market fish on a toasted bun
The Dockworker Wrap – pastrami with swiss cheese, coleslaw and french fries.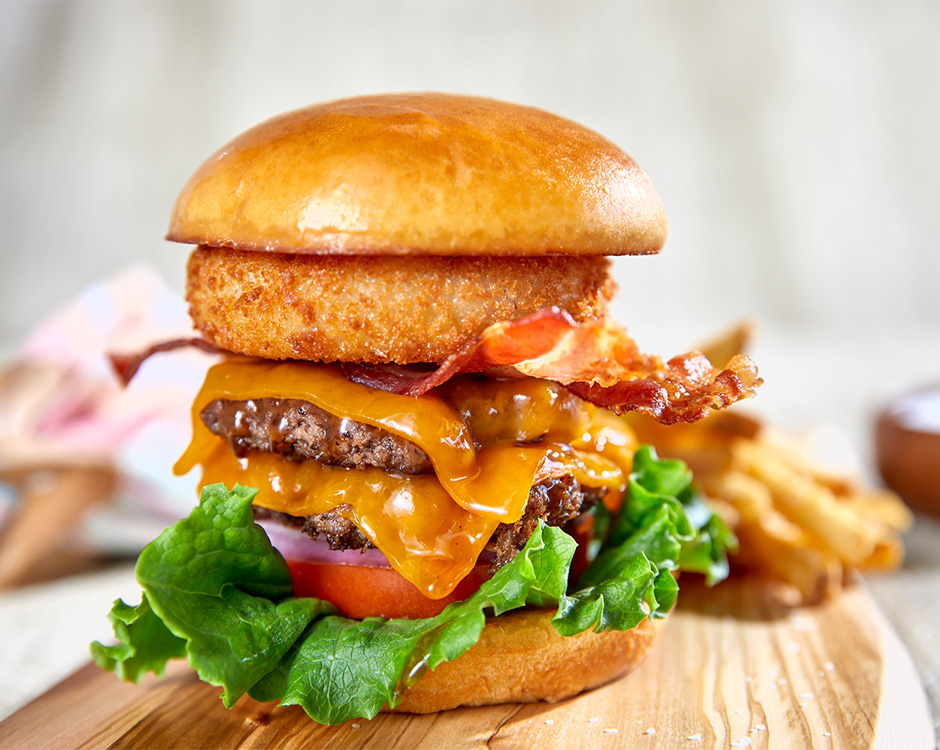 Dinner:
End the day, or refuel after a long day at the parks with Endless Summer's fantastic dinner options. There's a variety of awesome eats that the whole family can enjoy and shareable items like pizza!
New & Noteworthy:
BBQCB –burger with smoked bacon, cheddar, onion rings and bourbon bbq sauce.
The Joey Sandwich- hoagie with salami, capicola, soppressata, provolone cheese, roasted red pepper and toppings
Stuffed Shells –perfect with a side of Deck Hand Garlic Knots.
 Chicken and Waffles – 8 piece bucket of chicken, side of mashed potatoes, side of coleslaw, Belgian waffles and choice of sauce. We recommend that you pair it with the Sloping Sticky Sauce with flavors of Bourbon, Bacon and Maple, Rocket Man which is a spicy BBQ or Southern Hot (think buffalo wings with a touch of honey.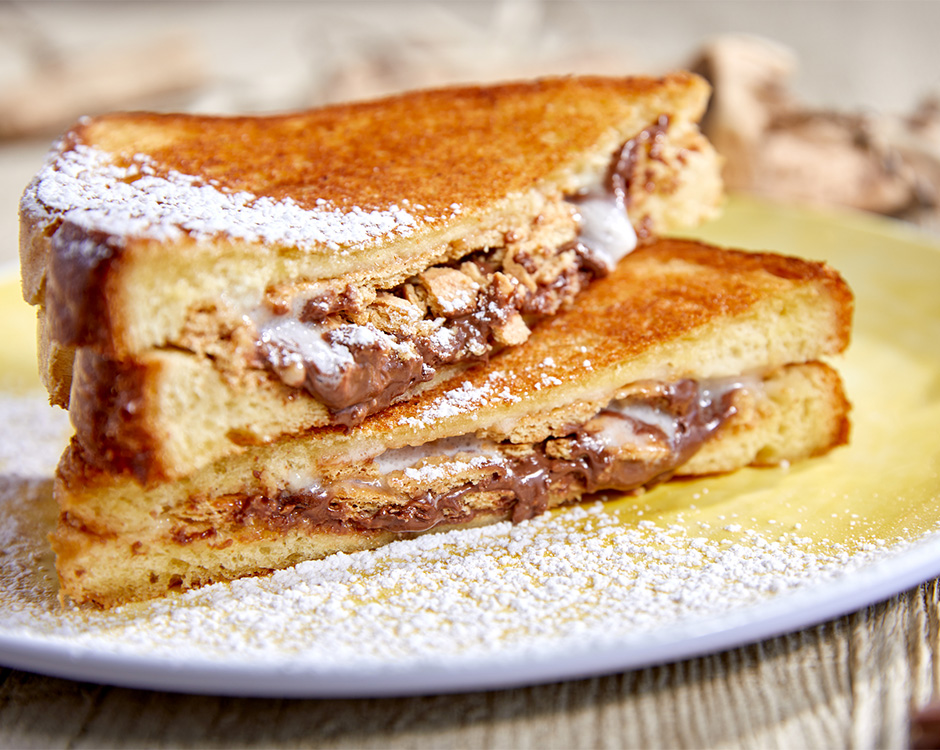 Dessert:
This is a resort where you'll want to save up for dessert as some of the sweet treats at Pier 8 Market you won't be able to pass up. You'll find a neat array of new and classic treats as well as a yogurt smoothie machine!
New & Noteworthy:
Key Lime Pie -a Florida classic
Cinnamon & Sugar Zeppoles –an Italian fried fritter treat
S'mores – Made on the panini press its made with ginger-flavoured bread, milk chocolate, and marshmallow. Trust us when we say that It's ooey-gooey perfection.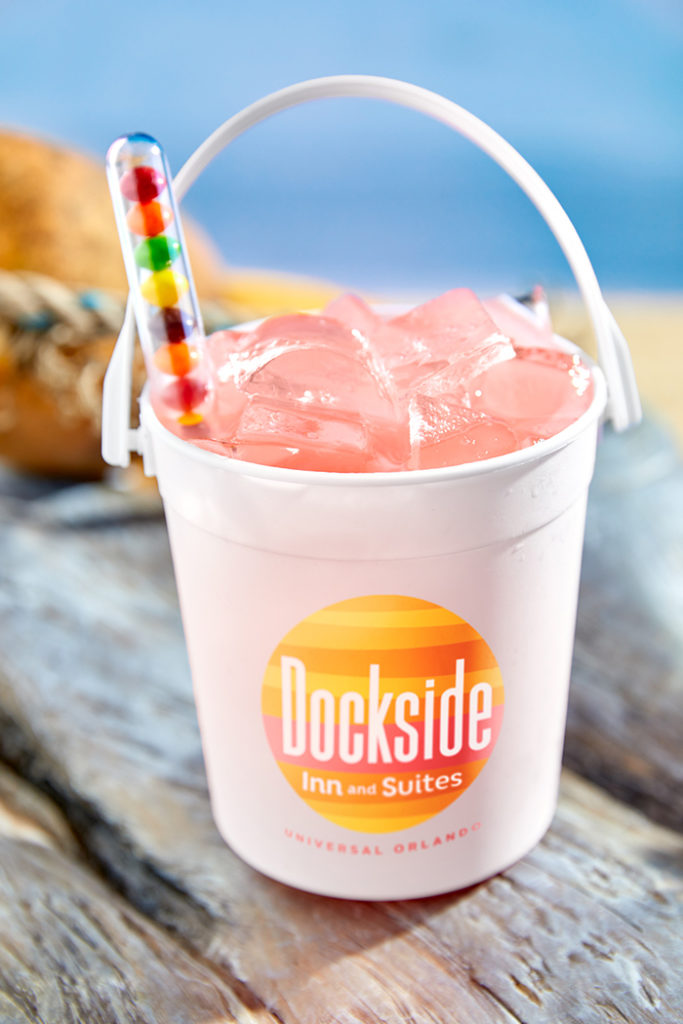 Drinks:
Dockside Inn & Suites also has a line-up of signature drinks that are sheer bliss.  You'll find cocktails themed to the hotel, as well as a craft beer that will be brewed for the resort.
New & Noteworthy:
Endless Summer Lemonade – vodka with lemon; this is the resort's signature cocktail
Sunset Blonde –mango blonde ale; this is the resort's craft beer
Red Sky at Night –Tequila cocktail with orange and lime flavors
Drop Anchor – rum drink with orgeat and matcha
Shore Thing – grapefruit vodka with lime and ginger beer
Bubba Tub – signature 32oz Dockside bucket that all cocktails from The Oasis Beach Bar can be upgraded to
Disco H20 – Complete with candy tube makes it double the fun!
So what are you waiting for? Book
Are you ready to plan your next Universal vacation? If you've fallen in love with these treats like, get your FREE, no-obligation quote from  Let's Adventure Travel. 
Find articles like this helpful? Then why not consider working with an Authorized Universal Vacation Planner? As an agent with Let's Adventure Travels, I'll be on hand to assist you with everything from finding your perfect package to helping you plan lots of special touches to make your visit one you'll never forget  Best of all my services are absolutely FREE.  Get in touch at 1.800.801.4025 via email at mroden@letsadventuretravels.comor follow along on Facebook
Source: Universal