A Look A Why You'll Definitely Want to Ride the Hogwart's Express Both Ways
No attraction at Universal Orlando makes you feel like you've stepped straight into the Harry Potter films quite like a ride on the famous Hogwarts Express. This attraction takes guests from the Wizarding World of Harry Potter – Hogsmeade to Diagon Alley.
Because this requires travel between Universal's Islands of Adventure and Universal Studios a park to park ticket is required but we think its well worth it for this once in a lifetime experience.
From a thrilling walk through Platform 9 ¾™ to watching the British countryside pass by your window, we can assure you—this is not your everyday train ride.  With that being said, here are a handful of reasons why its important to go on a round-trip journey during your next visit.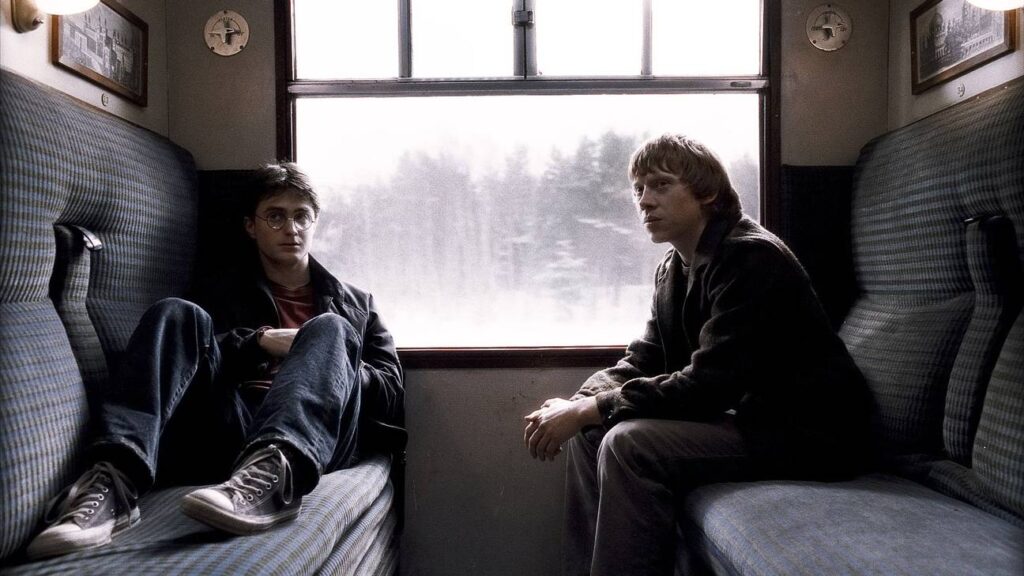 Aesthetics
The design of the stations are absolutely incredible and are so true to the movies and books. Walking through them for the first time is an incredible feeling.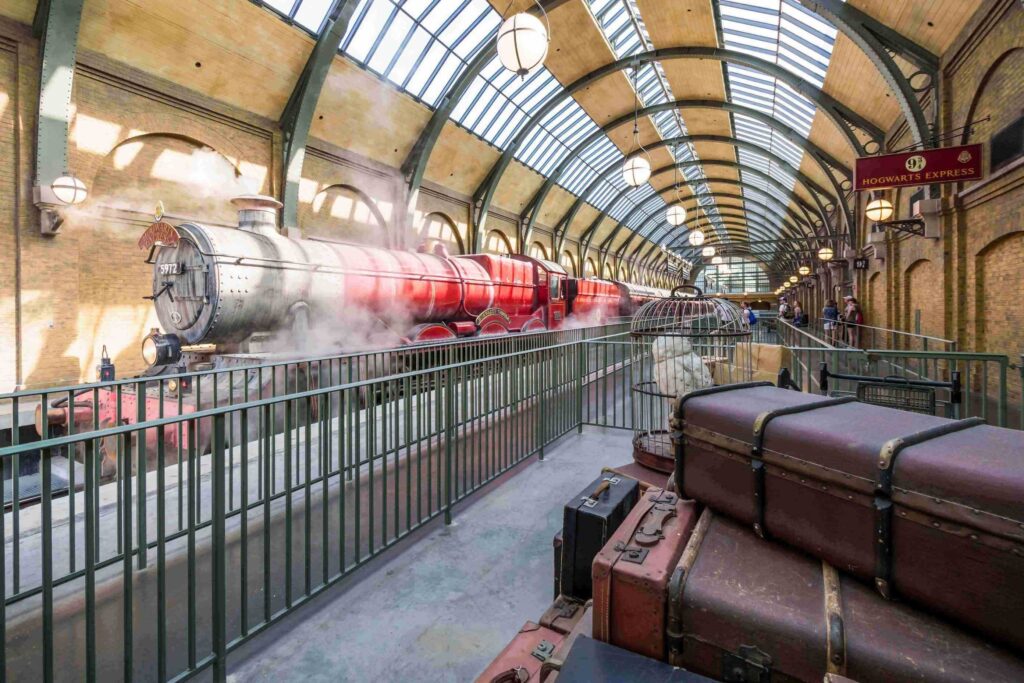 Two Incredible Stations To Experience
Both stations (Hogsmeade and King's Cross) are brimming with details that you'll want to experience more than once. Also, have your cameras at the ready as both environments serve as incredible backdrops for your Universal photos.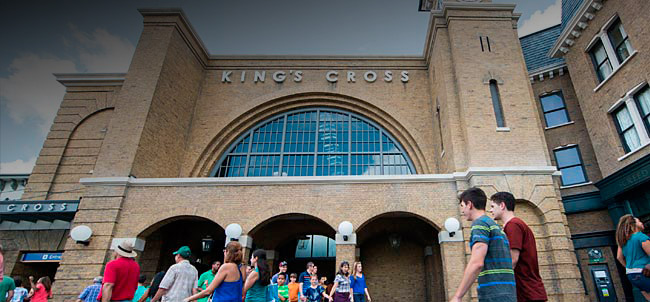 Architecture
From the incredible architecture to the amazing signboards in the station, the details are classicly British with the occasional magical touch.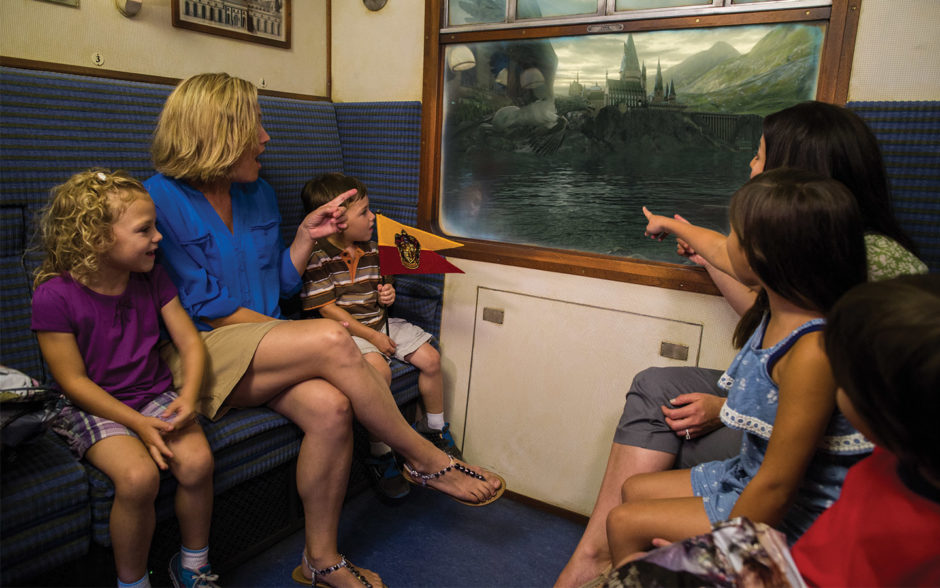 Train Carriages
The first time I climbed into one of the train carriages on Hogwart's Express I got absolutely chills. The interior as you can see from the image above is nearly identical from the scenes in the films and it provides the ULTIMATE way to stay immersed in the story of Harry Potter while travelling between Hogsmeade and Diagon Alley.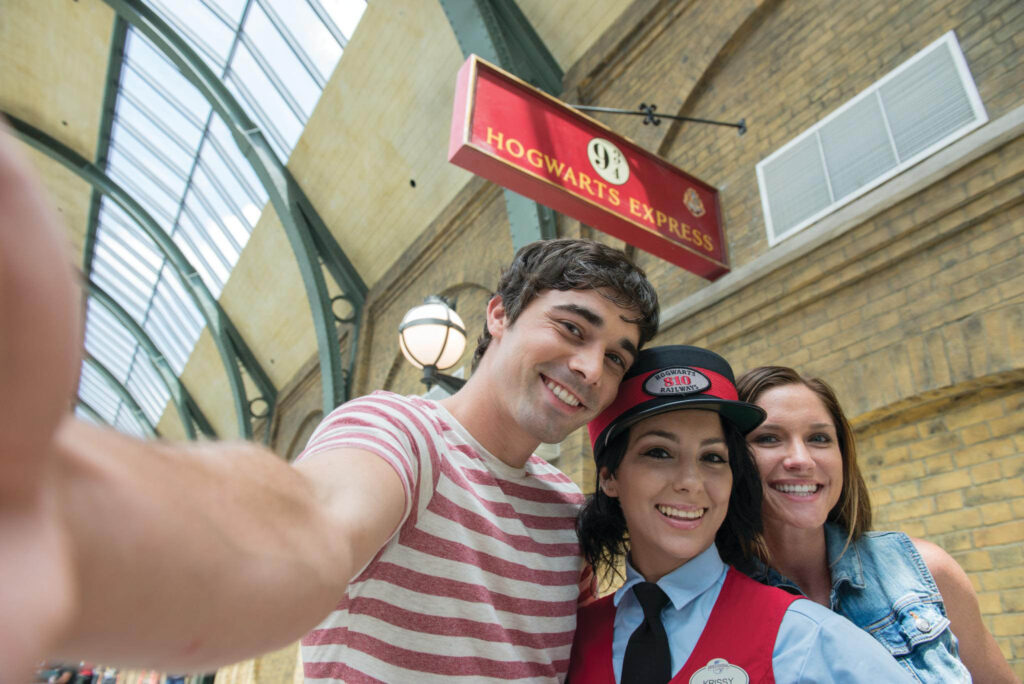 Platform 9 ¾
At King's Cross Station, you'll find yourself at the iconic Platform 9 ¾. You can even walk through the wall just like in the film.  We won't say any more about how this is done because it is truly something you need to experience for yourself.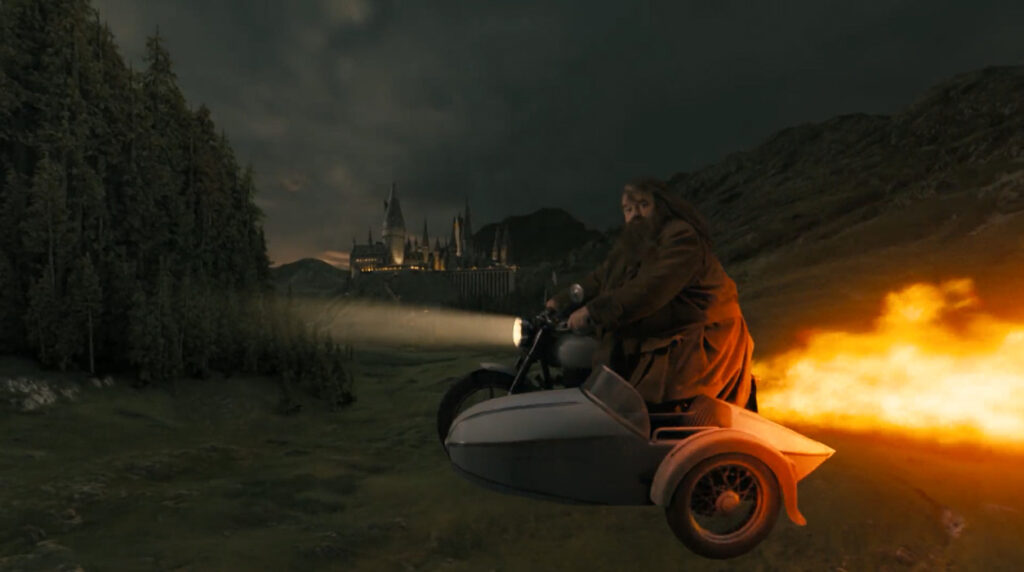 Incredible Cameos
One of the things that makes Hogwart's Express so wonderfully immersive is that there are a number of cameos from your favorite characters in the films. One of your favorites has to be this fly-by of Hagrid on his magical motorcycle.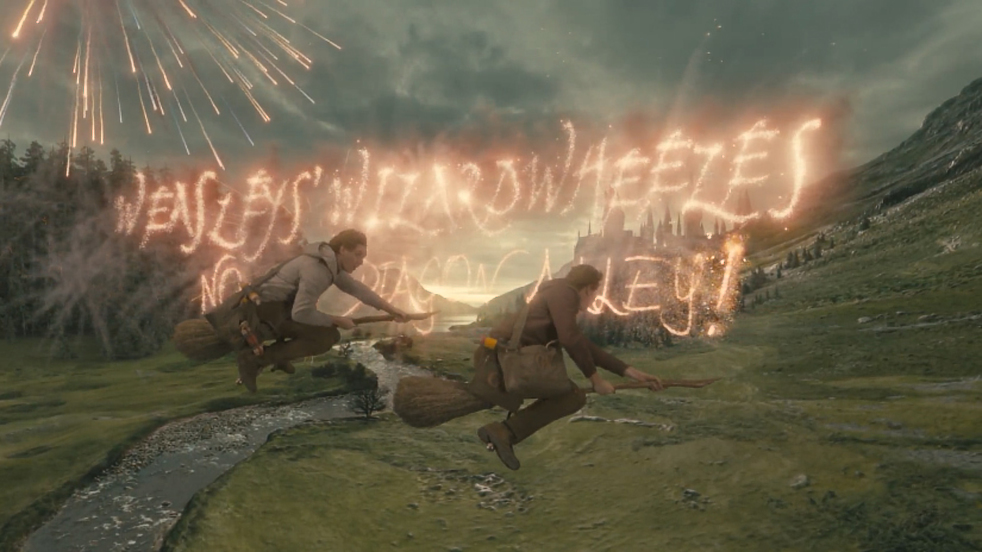 More Incredible Details From Hogsmeade to London
But the awesome appearances don't stop there. Take the trip from Hogsmeade to London which features a whole new range of cameos. Be on the lookout for twins Fred and George who casually plug their Weasley's Wizarding Wheezes store in Diagon Alley!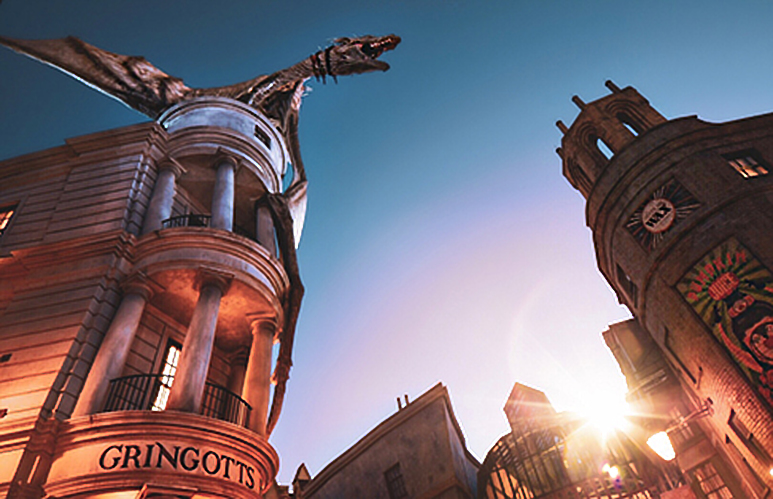 Two Incredible Yet Different Destinations
Once you arrive at your destination you can experience a whole host of attractions, entertainment, eats, treats and more. Both Hogsmeade and Diagon Alley have the same immersive Harry Potter feel while each offering distinctly different vibes.  Whether it's head to Nocturn Alley or grabbing a butterbeer outside of Hogwart's you're in for a real adventure at both locales.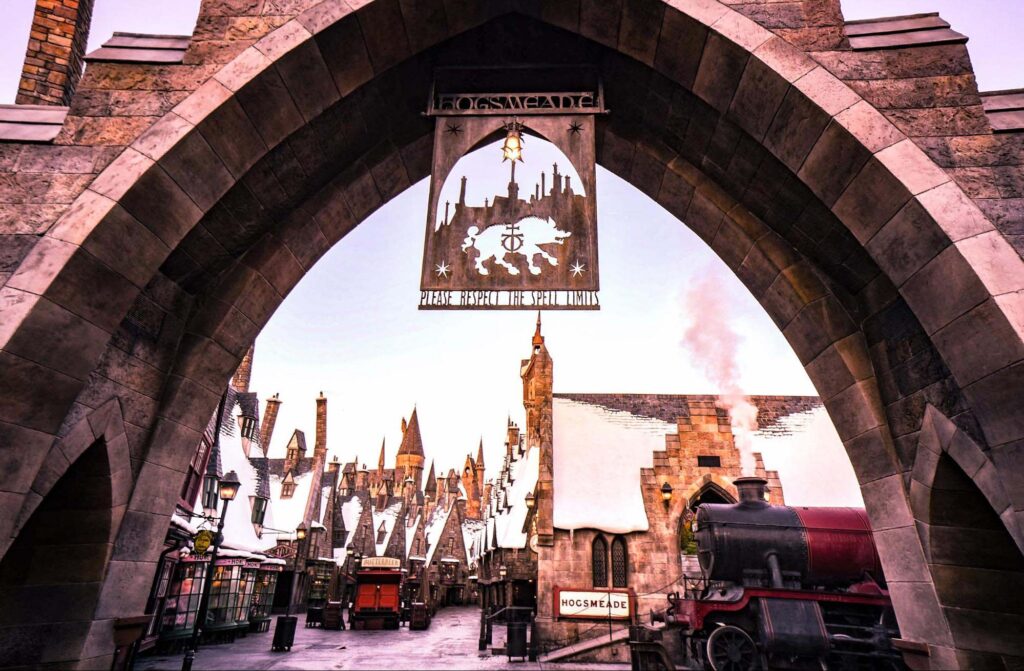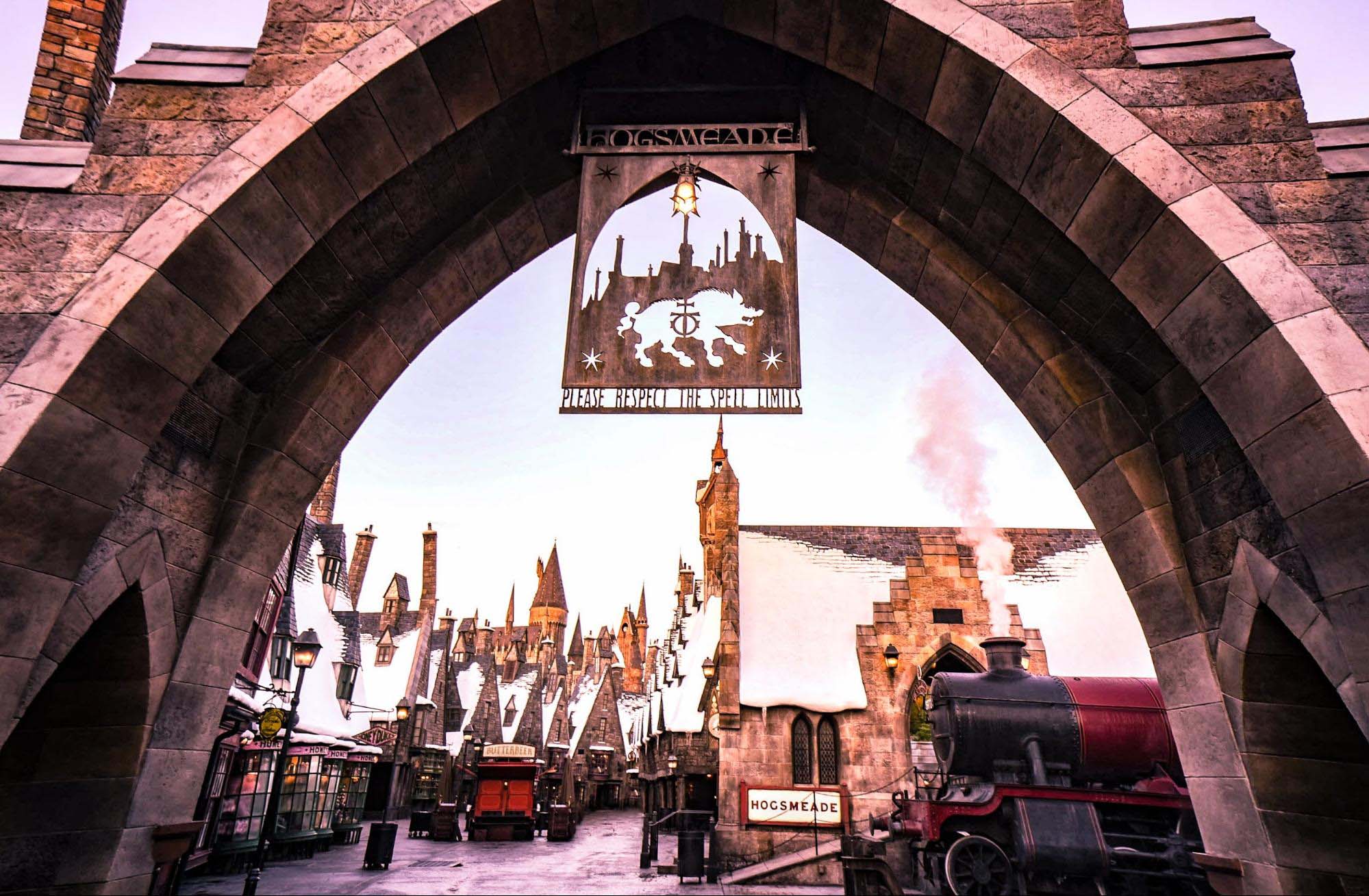 So be sure to hop on board Hogwart's Express next time you pay a visit to Universal Orlando. And remember, as each station is located in a different park, a park-to-park ticket is essential to enjoy the journey!
Thinking about a visit to Universal Orlando? Getting started is easy! Simply fill out our form below to get your FREE, no-obligation quote from  Let's Adventure Travel. 
Find articles like this helpful? Then why not consider working with an Authorized Universal Vacation Planner? As an agent with Let's Adventure Travels, I'll be on hand to assist you with everything from finding your perfect package to helping you plan lots of special touches to make your visit one you'll never forget  Best of all my services are absolutely FREE.  Get in touch at 1.800.801.4025 via email at mroden@letsadventuretravels.comor follow along on Facebook