UniversalParksBlog for May 3, 2021
Universal Studios theme parks have undergone several unexpected changes over the last few days.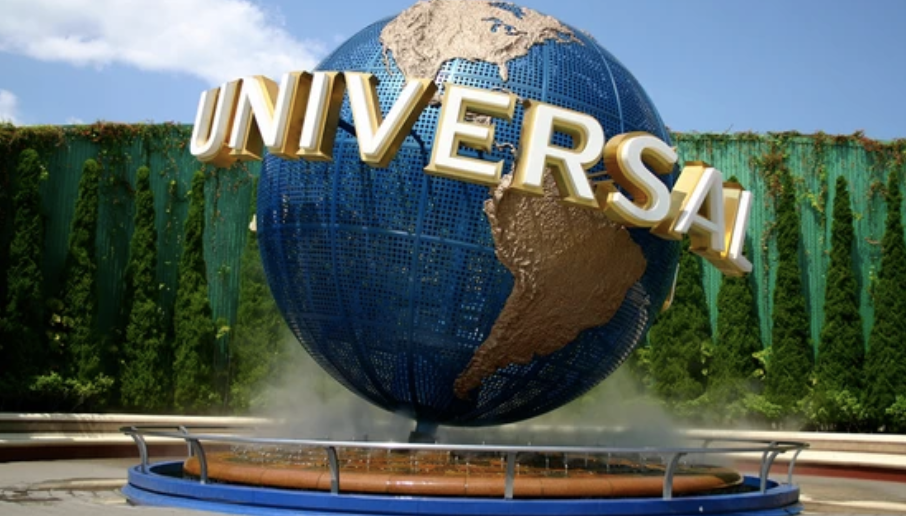 One has reopened, one has closed (again), and a third has modified its pandemic-related guidelines. Oh, and the company lost money again.
Let's talk through everything in the latest UniversalParksBlog News update.
The COVID-19 Updates
Okay, most of the news involving Coronavirus will please you, as the United States has gotten its case numbers under control.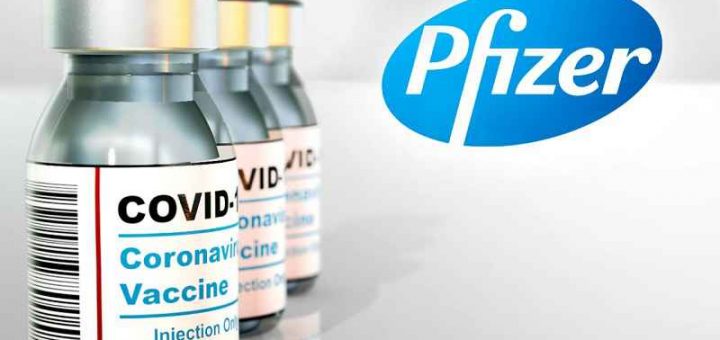 Roughly 56 percent of the American population has received at least one vaccine dose. Nearly 40 percent qualify as fully vaccinated.
As a reminder, scientists believe that 70 percent is when herd immunity kicks in, meaning that we're theoretically only a few weeks away.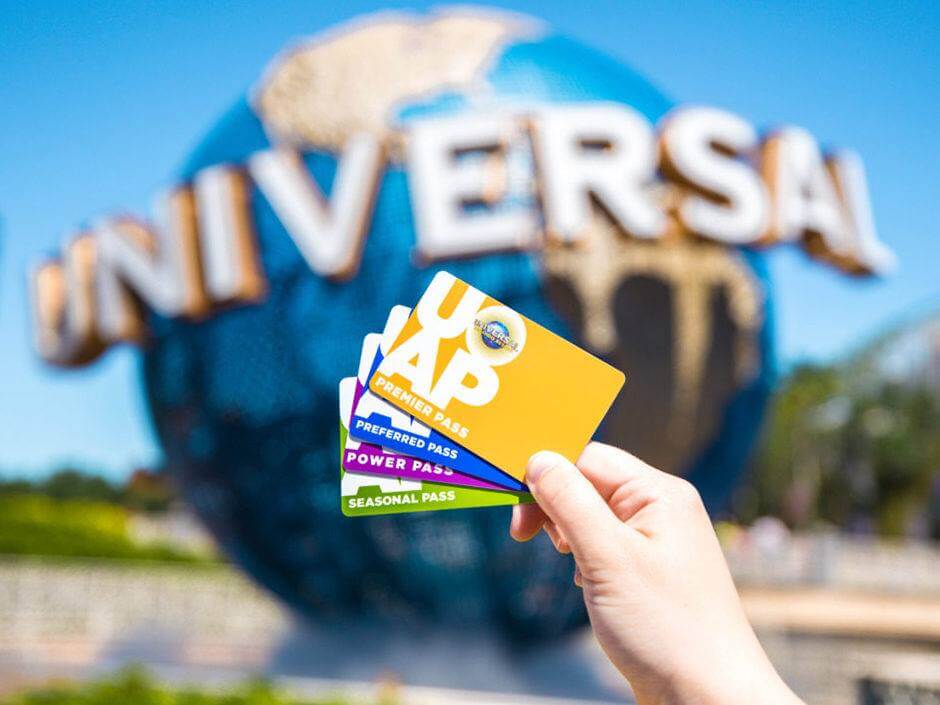 For these reasons, the Universal Studios parks in the United States have loosened their COVID-19 rules.
However, before we discuss those, we should mention the heartbreaking aspect of the story.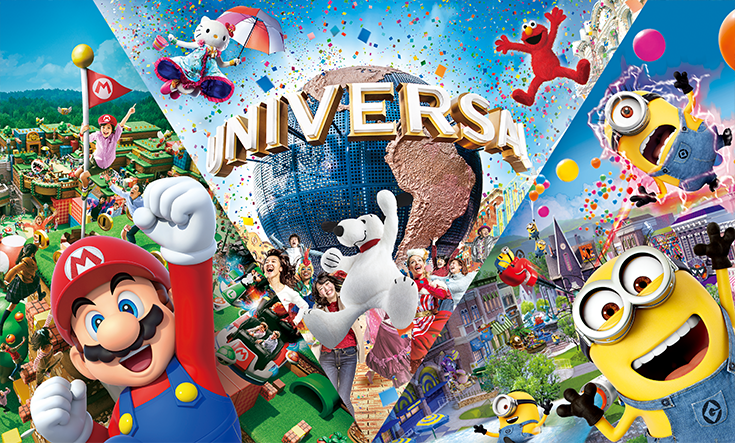 Japan has experienced another outbreak, and it's the second-worst one since the pandemic started last March.
On April 29th alone, Japan reported 7,914 new cases, the worst day on record.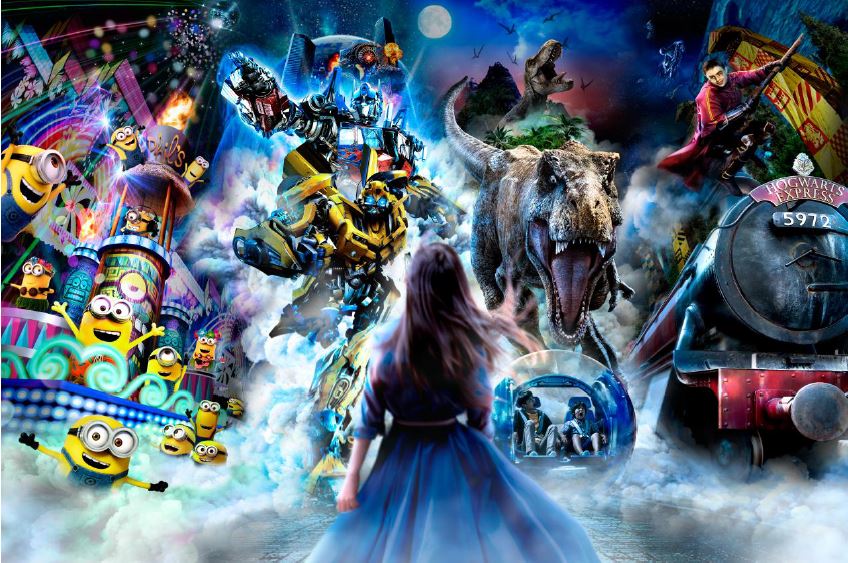 Several prefectures declared a third state of emergency, including Osaka. This ruling closed Universal Studios Japan again.
The park closed on April 25th and has yet to announce a reopening date. Realistically, it's probably several weeks away.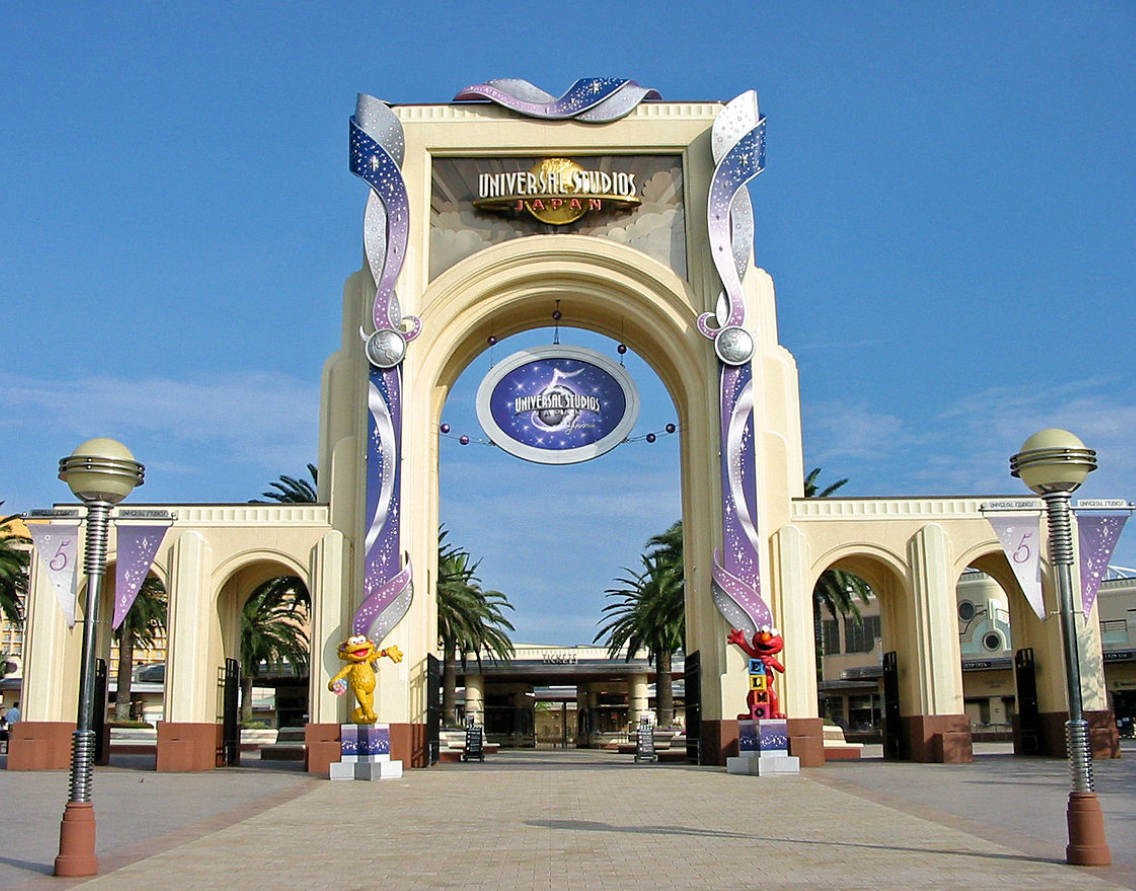 The community is struggling mightily in trying to bring the latest outbreak under control.
Safety Changes at Universal Studios Hollywood
This information should make you feel grateful about the American parks, as the tide has turned here.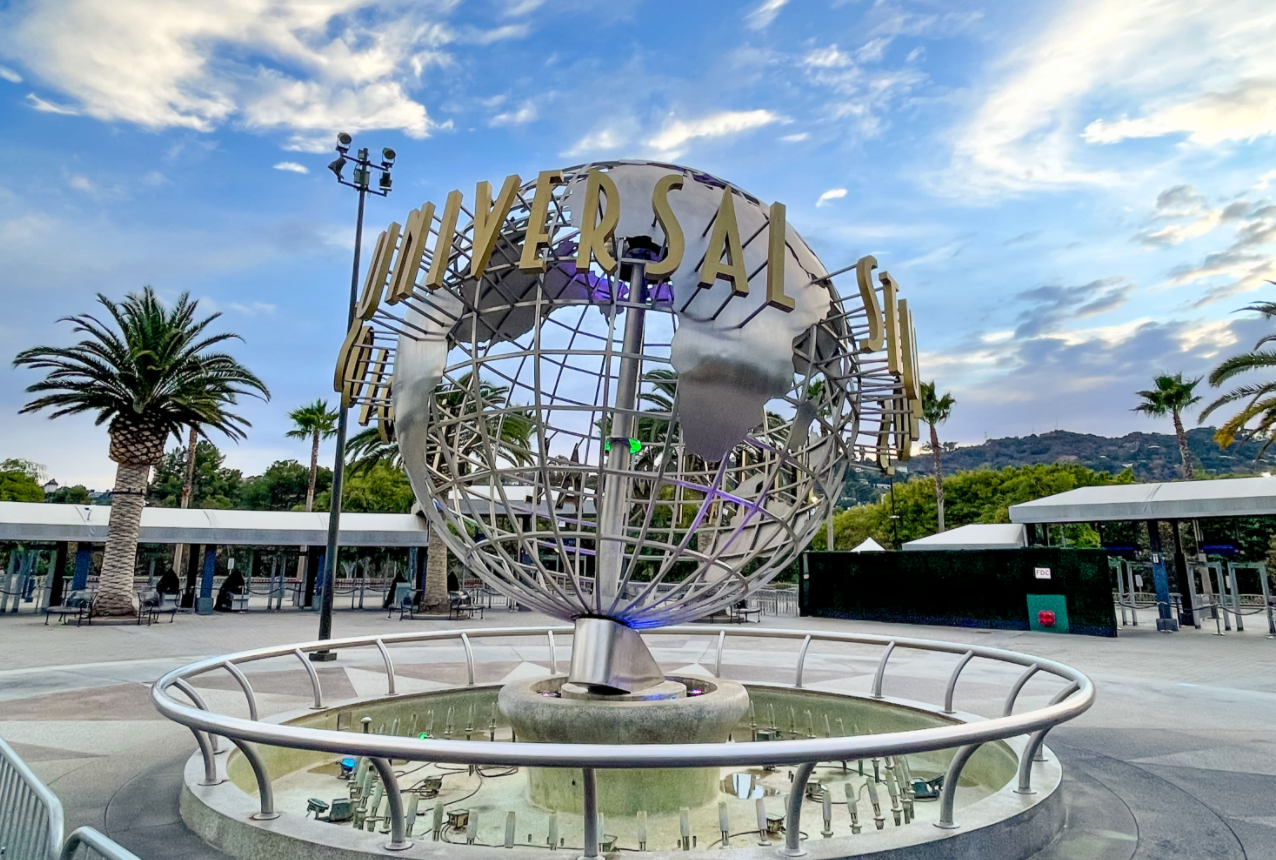 At Universal Studios Hollywood, park officials have taken full advantage of a recent recommendation from health officials.
California announced two weeks ago that out-of-state visitors may come to the state's theme parks, as long as they are fully vaccinated.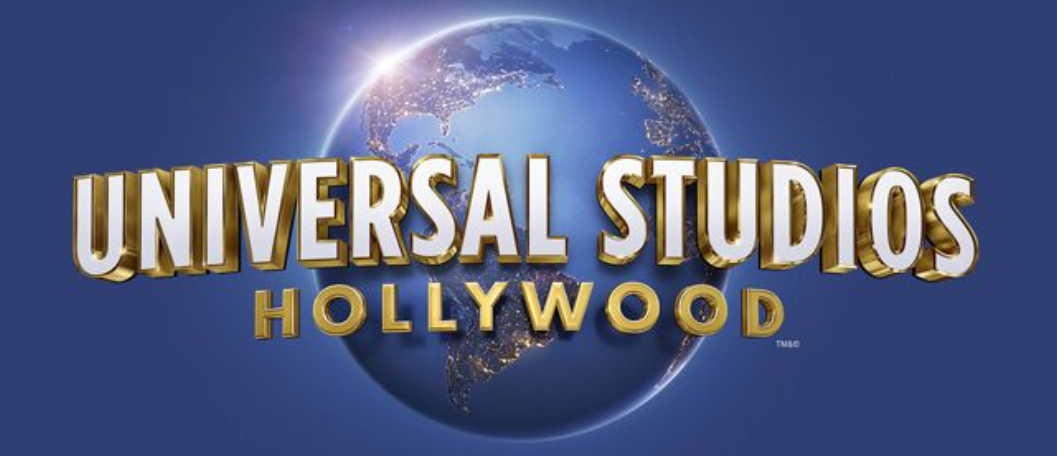 Universal Studios Hollywood has done something that Disneyland hasn't yet. The Universal park now welcomes out-of-state guests!
After California changed its guidelines, Universal quietly updated its reopening FAQ with the following:
"New government guidelines now allow us to invite out of-state visitors who are fully vaccinated for COVID-19. Proof of COVID-19 vaccination and a photo ID must be presented at our front gate tickets booths prior to purchase.
Acceptable forms of proof of vaccination are a vaccination card or photo/digital photo of vaccination card (including name of person vaccinated, type of vaccine provided, and date last dose administered) or documentation of vaccination from a healthcare provider, in each case showing that at least two weeks have passed since receipt of the second dose in a 2-dose series (e.g., Pfizer-BioNTech or Moderna) or since receipt of a single-dose vaccine (e.g., Johnson and Johnson [J&J]/Janssen)."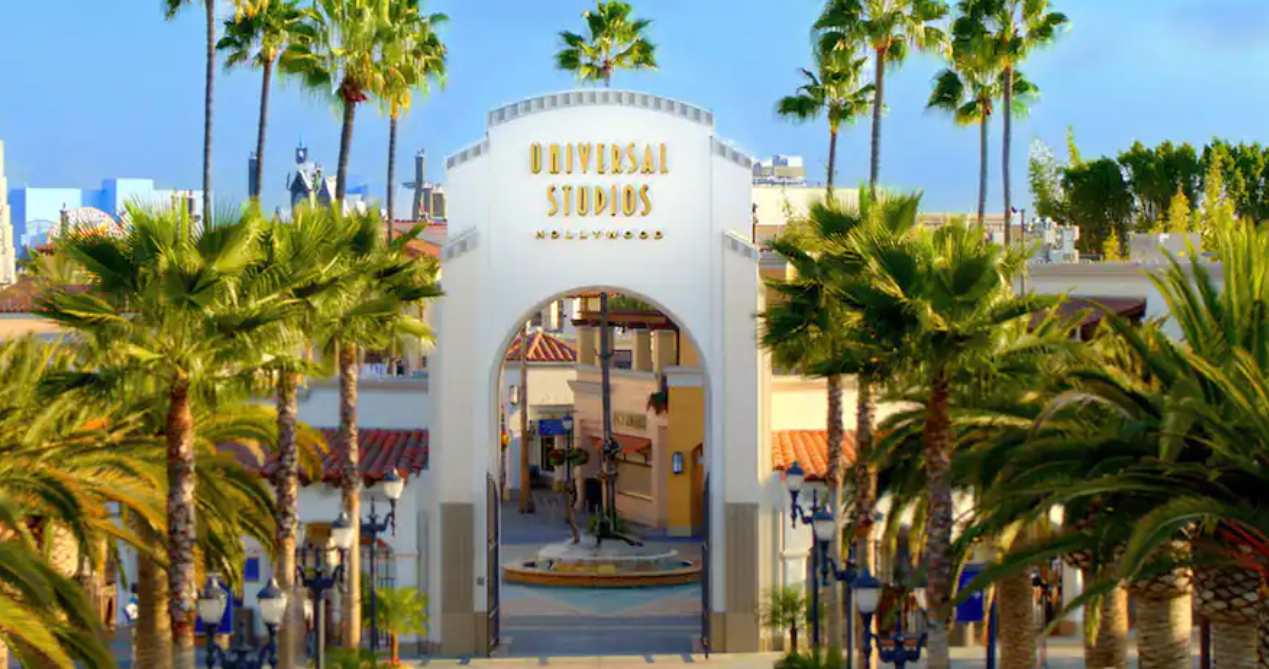 So, grab your vaccination card or add a picture of it to your smartphone! Then, you can visit Universal Studios Hollywood as much as you want!
Safety Changes at Universal Orlando Resort
In Orange County, Florida, the new is just as positive.
The county government Health Officer Dr. Paul Rino appeared at a public event and said:
TEMPERATURE CHECKS: @DohOrange Health Officer Dr. Raul Pino says temperature checks are NOT necessary. Seeing too many places waste resources on something that makes no difference. The DOH is not recommending it. @WFTV

— Lauren Seabrook (@LSeabrookWFTV) April 30, 2021
Neither Universal Orlando Resort nor Walt Disney World has updated its policies to remove temperature checks yet.
However, both parks may do so in the near future. If local health officials don't see the need, they may not either.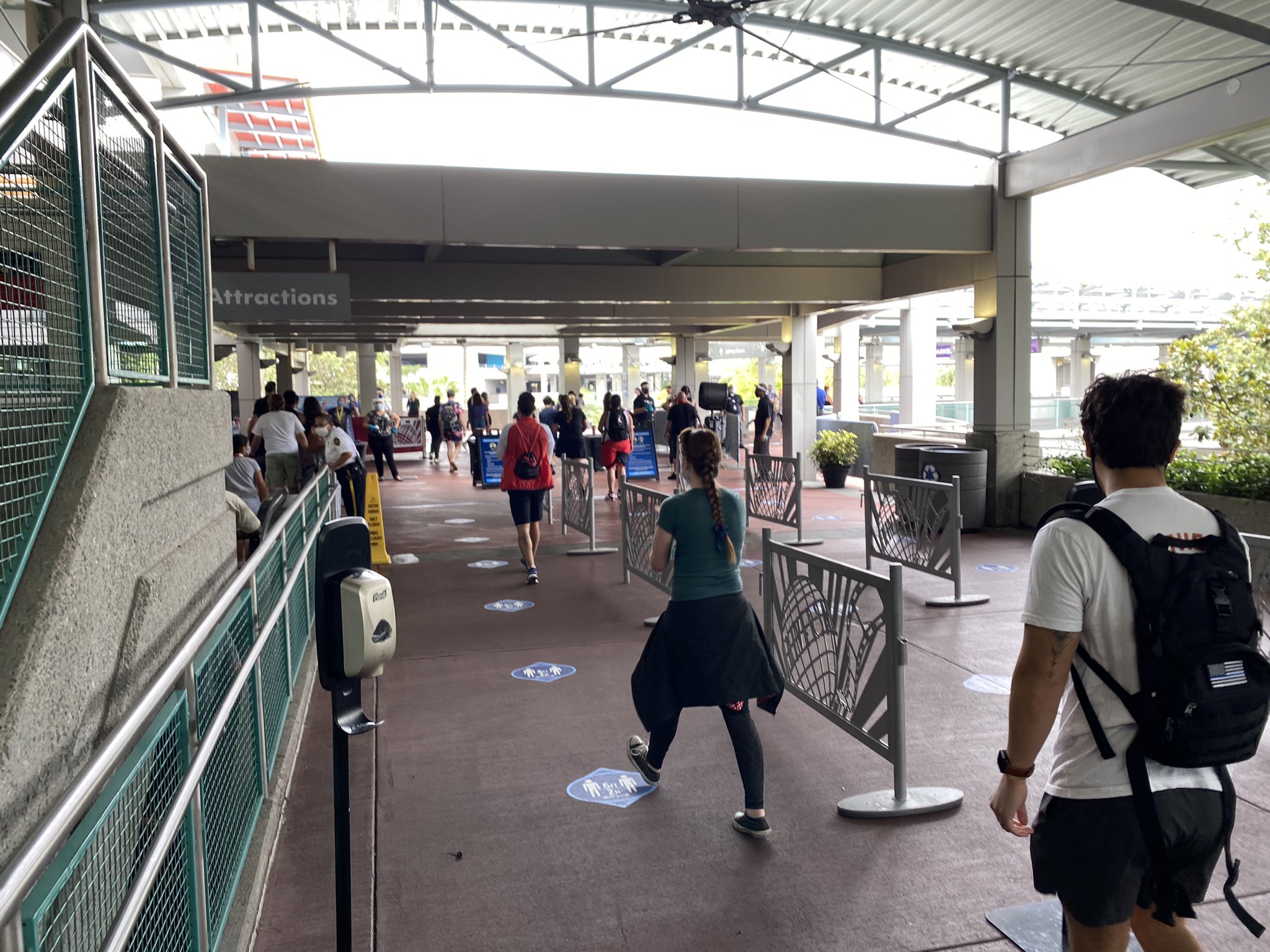 Both Universal and Disney converse with the CDC about such guidelines. So, that's the only sticking point here.
If the CDC still views them as necessary, the temperature screenings could stay for a while longer.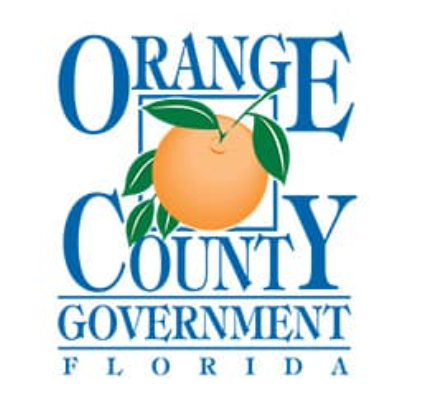 Based on this update, they could go away any day, though!
Similarly, Orange County's Mayor has cut the physical distancing limit from six feet to three feet. This change took place immediately.
Universal hasn't updated its line queue policies yet, but it's another impending change.
Also, the Mayor stated that face mask rules will go away when 50 percent of the adult population (16 and over) receives vaccination.
At that point, the county will drop all outdoor face covering requirements.
Once the county reaches 70 percent and overall daily cases are under five percent, all mask mandates will go away forever. We can get back to normal!
If you're wondering, Orange County just crossed 36 percent.
At current pacing, the county would drop outdoor requirements in June and the rest in July.
Universal Miscellany
I've still got a lot to cover, so I'll be brief.
Comcast just reported its quarterly revenue, which should be the last one dramatically impacted by the pandemic.
After all, the next quarter will compare the shutdown numbers from 2020 with the reopening ones from 2021. So, this is the last "bad" one.
During the first quarter, revenue dropped 33 percent to $619 million, down from $925 million in 2020.
Yes, that's a much lower decline than we've discussed the previous three quarters.
All those sellouts at Universal Studios Florida and Islands of Adventure saved the day, so to speak.
Comcast officials are breathing a sign of relief, as they've survived the worst of the pandemic's financial implications.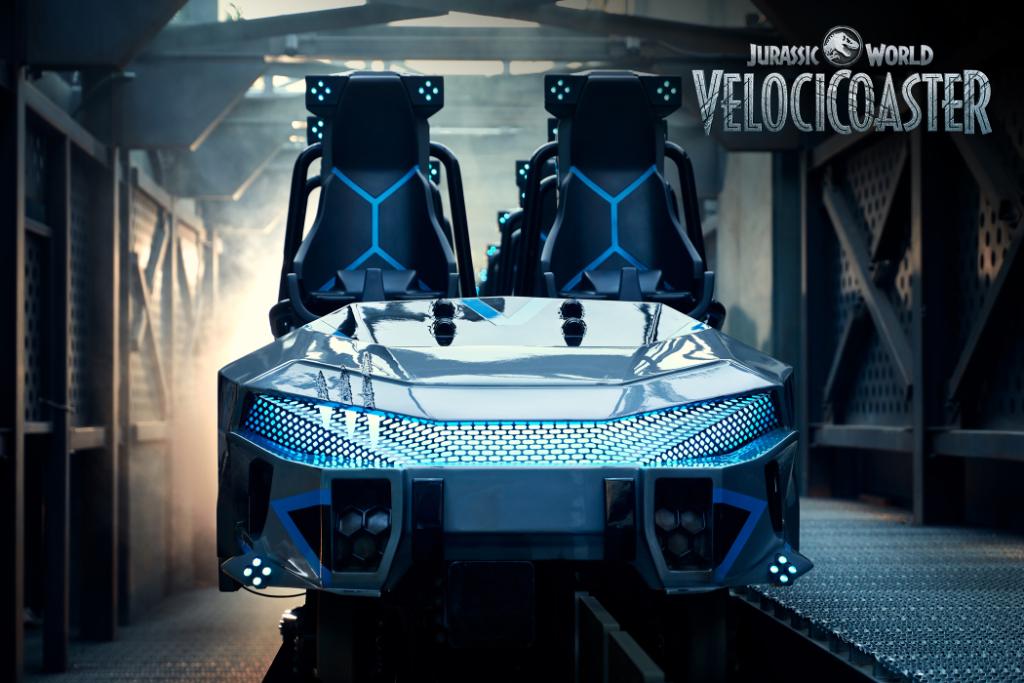 In actual park news, the VelociCoaster is nearly ready, and we know this because Islands of Adventure will host a passholder preview in May!
The window for this opportunity opened on May 1st and continues through May 5th. You can sign up here!
In happier news for me personally, The Simpsons Ride has finally reopened! My pick for THE best ride at Universal Studios Hollywood returned last week.
Universal has dropped the pre-show and added some safety precautions. Here's video of the modified experience:
Universal Miscellany Part Two
Similarly, Universal has updated the legendary Tram Tour, the ride that led to the creation of Universal Studios. Here's the new version:
At Universal Orlando Resort, two other favorites have returned. You can once again take a picture with Bruce the Shark from Jaws!
The photo op has returned at Universal Studios Florida near Chez Alcatraz at Fisherman's Wharf.
At Islands of Adventure, If I Ran the Zoo has also come back. This one's a bit of a surprise, as Universal had done some painting on the sign.
As you probably know, the Dr. Seuss book includes some controversial images, but kids love this playground at the park.
Expect some changes in coming months, but it's apparently not going anywhere.
Speaking of reopenings, there's a big one! Loews Sapphire Falls Resort will return on May 18th!
This addition hints that Universal may expand its capacity limits in the coming weeks.
The parks have already reached capacity on most days. Universal wouldn't need more hotel rooms unless it were prepping for more guests.
Finally, as a teaser for the next news update, Universal has started hiring Scareactors, and you know what that means…
Thanks for visiting UniversalParksBlog.com! Want to go to Universal? For a FREE quote on your next Universal vacation, please fill out the form below and one of the award winning agents from Let's Adventure Travel will be in touch soon!