UniversalParksBlog News for September 17th, 2023
We have another Halloween Horror Nights and some Universal Epic Universe news to discuss.
Let's not wait any longer and simply jump right into the latest UniversalParksBlog News.
HHN West Coast Edition
While Universal Orlando Resort has surpassed Universal Studios Hollywood in attendance and overall awareness, let's be honest about the parks.
Universal Studios Hollywood came first and still honors the traditions upon which the theme parks are based.
As an example, Universal Studios Hollywood built its reputation through the Backlot Tour, an attraction that remains to this day.
I always think about this fact when Halloween Horror Nights begins. That's because the Hollywood version offers something you won't find in Orlando.
Yes, I'm talking about the HHN version of the Studio Tour. So, I'm always excited to see what Universal does with the premise.
This year's event is buggy. The evil nighttime version of the Backlot Tour is called Terror Tram: The Exterminatorz.
You're basically riding in a hijacked tram whose driver is a bug. He and his friends want to exterminate you and other humans.
Yes, you're about to know how the bugs feel when you break out the insect repellant.
That's even the joke here. The hijacker is selling a product called Splooge that kills humans dead. You'll spend your whole tour avoiding it.
As this video shows, you'll also run into bugs wielding chainsaws, which is a nightmare fuel I didn't need.
Squeamish fans may have a hard time with The Exterminatorz because it's overflowing with creepy crawlies.
Last year's tram based its story on two of Jordan Peele's horror films, NOPE and Us. It leaned hard into its fear factor.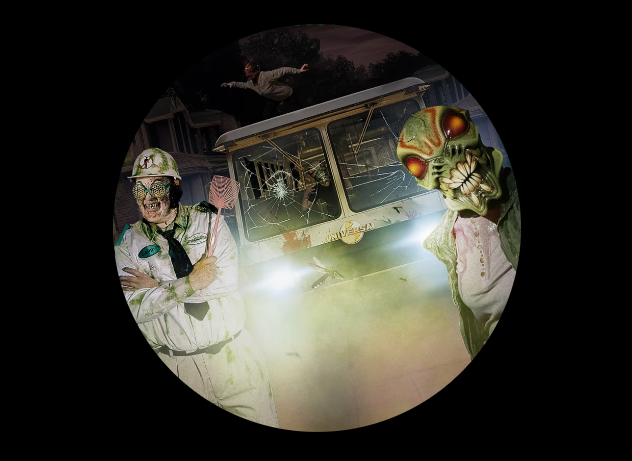 This year's edition will take you through areas like Spider Alley, a sure indication that it's not for everyone.
I have a friend who fervently believes that you if block a social media video, one of the explanatory reasons should be, "Clip contains spiders."
The Exterminatorz will freak out anyone like that.
This Year's HHN Houses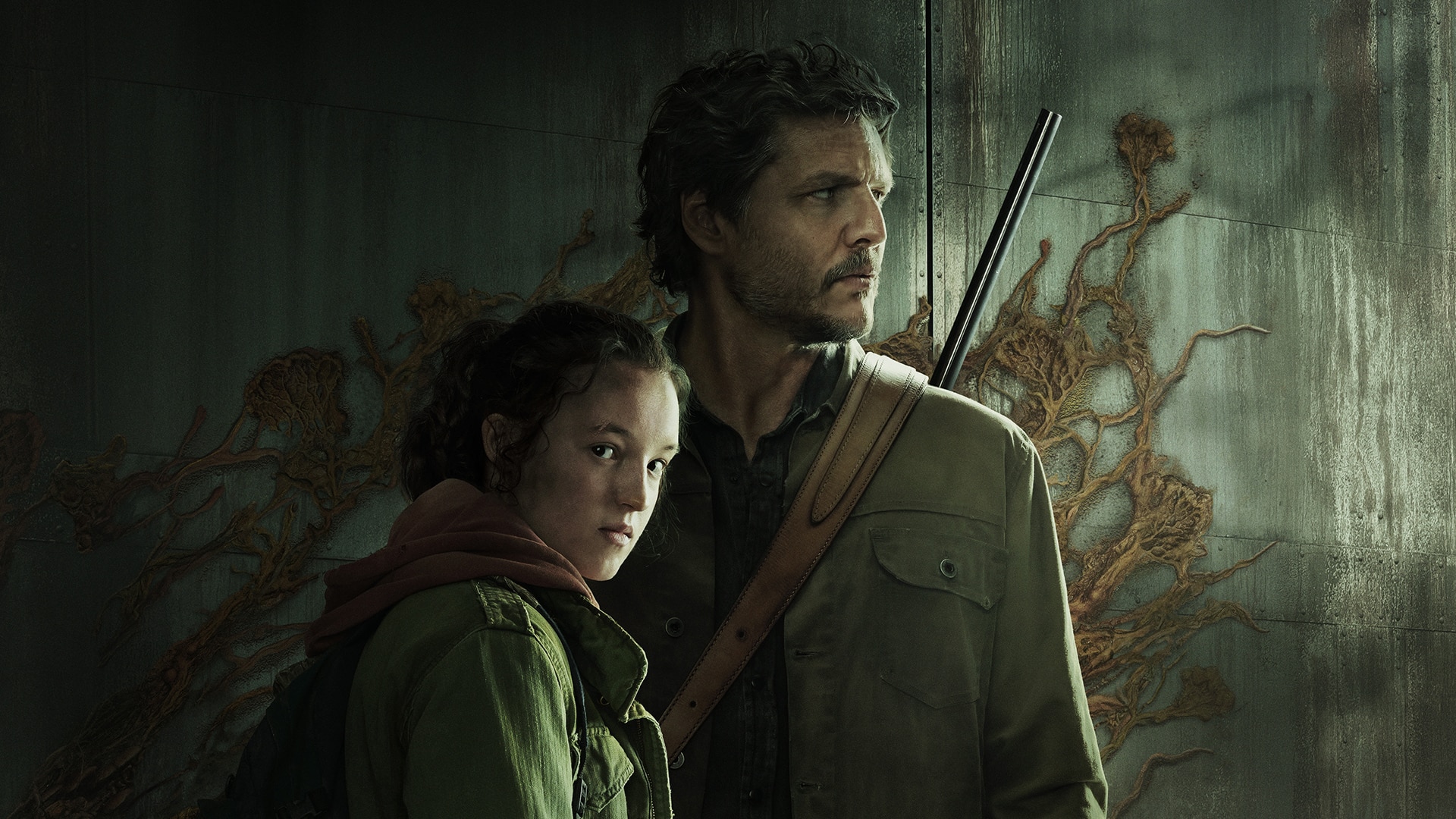 This year's Hollywood version of HHN hosts eight Houses. Five of them are similar to ones at Universal Studios Florida, at least in name and style.
Most importantly, Hollywood offers its own version of Stranger Things 4 and The Last of Us.
As you'd expect, those two Houses are the most popular offerings this year.
Here is Stranger Things:
And here is The Last of Us:
I haven't gone frame-by-frame or anything, but my cursory evaluation is that The Last of Us more closely mirrors the Orlando version.
Stranger Things varies quite a bit due to spatial limitations, which is often the case in Hollywood versus Orlando.
The other duplicates are Exorcist: The Believer, Chucky: Ultimate Kill Count, and Universal Monsters: Unmasked.
I'm including the videos for all three if you want to compare:
This year's event also includes three new Houses. Evil Dead Rise is based on the 2023 theatrical release of the same name. You can watch it here:
For those of you who have seen the movie, yes. The bathtub scene is part of the House. Eek.
To a larger point, I'm impressed that four Houses this year are from 2022/2023 movies and television series.
As for the other Houses, they're extremely imaginative. We've got Holidayz in Hell:
and Monstruos: The Monsters of Latin America:
Holidayz in Hell forcibly reminds me of the Leprechaun franchise with some Nightmare Before Christmas thrown in.
Meanwhile, Monstruous feels like a Lucha Underground episode without any of the wrestling.
While Universal Studios Hollywood's HHN only hosts eight Houses compared to Orlando's ten, I feel like the fewer options work in its favor.
All eight Houses are either very good or excellent.
Universal Miscellany
We really only have one other story to cover this time, but it's a big one.
Mark Woodbury, the CEO of Universal Destinations & Experiences, recently spoke at the Bank of America Media, Communications and Entertainment Conference.
During this conversation, Woodbury revealed new details about the upcoming theme park including its name, Universal Epic Universe. Seems redundant.
Anyway, Woodbury's more important comments involved the technology the park will employ.
Apparently, drones will factor heavily into the nighttime presentations here, which isn't a new thing at Universal.
However, none of the parks has attempted anything on the scale of what's under discussion here.
Also, Universal will employ facial recognition to an unprecedented degree.
At least theoretically, Universal may liberate you from needing to prove anything about your admission. Instead, it'll know.
The various attractions will recognize you when appropriate as well. This bold strategy should make your visit feel more personal and less stressful.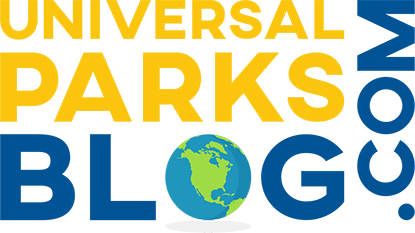 Thanks for visiting UniversalParksBlog.com! Want to go to Universal? For a FREE quote on your next Universal vacation, please fill out the form below and one of the agents from Let's Adventure Travel will be in touch soon!