New Vegan Milkshake Comes To Toothsome Chocolate Emporium
A new milkshake has been introduced at Toothsome Chocolate Emporium, and this one is vegan!
This vegan milkshake has pineapple upside-down cake, brown sugar, caramel, pineapples, and oat milk whipped topping The shake is plant-based and has a very rich pineapple and brown sugar flavor.
Give it a try next time you're there! You won't regret it.
Toothsome Chocolate Emporium is a one-of-a-kind eatery located in City Walk. Extraordinary foodstuffs is abound at this full-service restaurant, bar and confectionary. Indulge in classic dishes like steak and seafood, but save room for the grand finale.
Our chefs create culinary alchemy with gourmet chocolates, artisanal milkshakes and sumptuous sundaes. It's a 19th century themed dream, and a truly fantastical feast.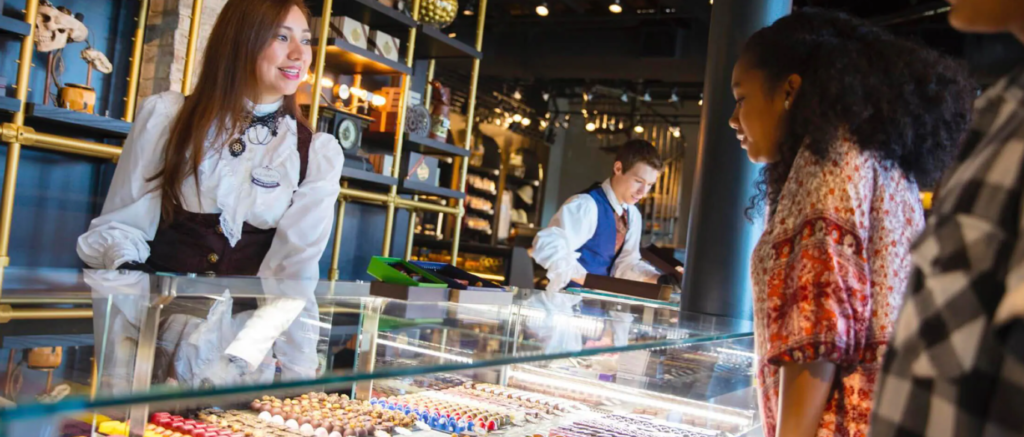 Thinking about a visit to Universal? Getting started is easy! Simply fill out our form below to get your FREE, no-obligation quote from Let's Adventure Travel!
Are you ready to start planning your next adventure? Contact me today for your FREE, no obligation quote for a Universal vacation! My planning services are included at no extra cost. Get in touch at 843-288-1130, via email atwhitney@letsadventuretravel.com or follow along on Facebook.