Check out this Universal Orlando Drink Round-up!
A visit to the Universal Orlando Resort is never complete without indulging in a few adult drinks and beverages! From delicious cider to theme park classics and plenty of tasty cocktails  in between.
One thing is certain! Universal has some awesome drink options and it is hard to narrow it down to just a few!
What are your faves? Do you have a go-to Universal Orlando drink? Here are a few of mine from my latest Universal Orlando drink Roundup!
Pear Dazzle- Hogshead Brew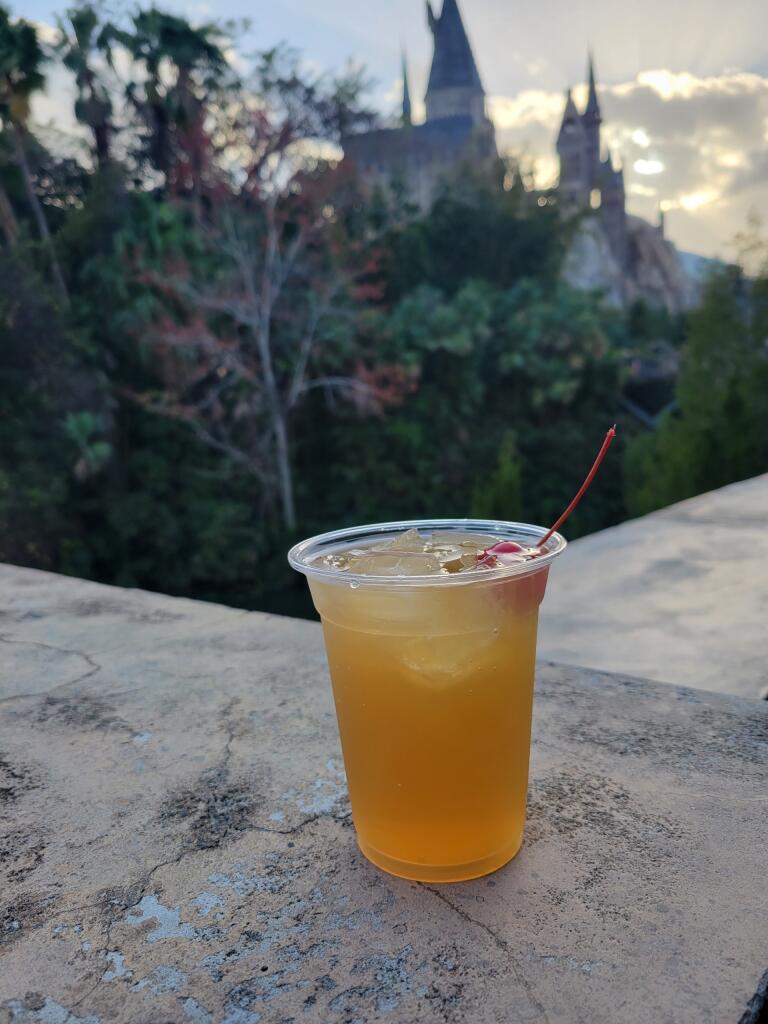 I love venturing into this Wizarding World location for their delicious drinks and exclusive beer selection. But I always order from the Secret Menu!
Today, I selected my fave, the Pear Dazzle! Sip on a refreshing drink featuring Vodka, pear cider, and lemonade. Perfectly fruity and deliciously light- it is the perfect afternoon drink!
Gin and Tonic- Finnegan's Bar and Grille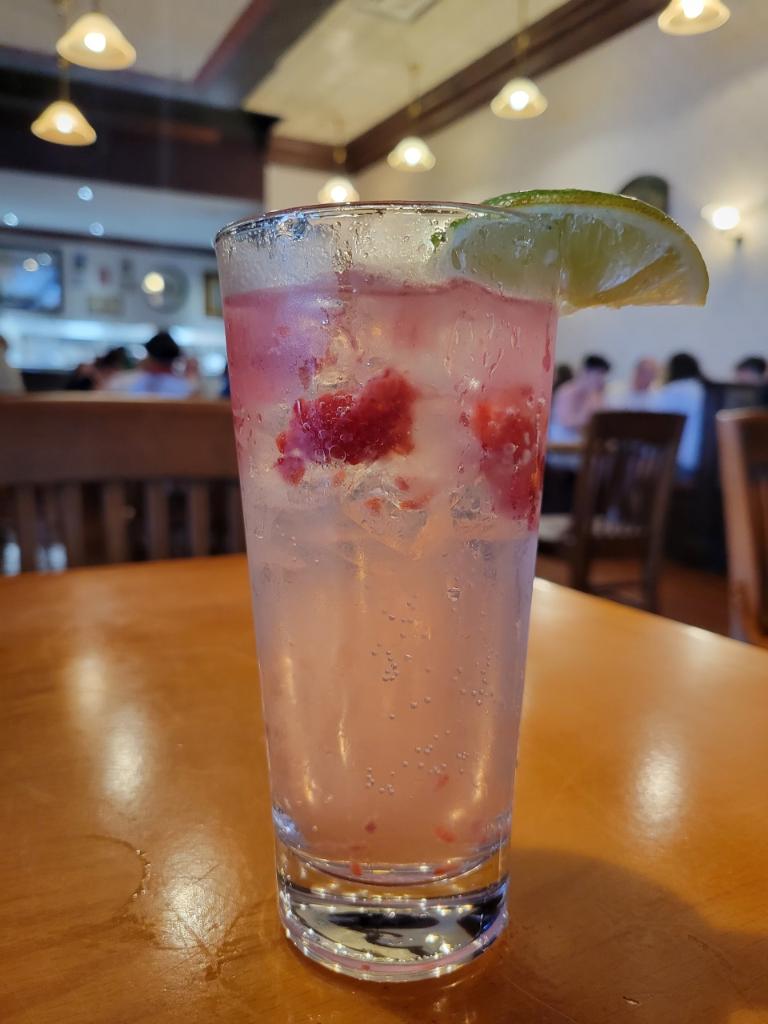 This lively pub featuring delicious food, tasty eats, and excellent entertainment. It is a necessary stop when Visiting Universal Studios, and grabbing the Finnegan's G&T is my go-to!
This awesome drink features Garnish Island Gin, tonic water, raspberry and thyme. Perfect!  My other go-to drink is the popular fan-fave, Mummy's Revenge. Savor Chambourd, vodka, Triple Sec, and sour mix for an excellent tropical (and themed) drink. Both are perfect options!
Classic Vodka Lemonade- Loews Portofino Resort 
This is the best way to start your day! Sipping a refreshingly tart drink while relaxing under the sun and enjoying the pristine waters of Portofino Bay! I enjoy a simple classic like this yummy cocktail when enjoying the resort's ambiance.
My other vodka fave when visiting this themed charming hotel? The Cool as a Cucumber cocktail featuring vodka, muddled cucumbers, elderflower liqueur and tart lemonade. Another fun twist I a classic lemonade drink.
Cape Guayaba- Mardi Gras Kiosks at Universal Studios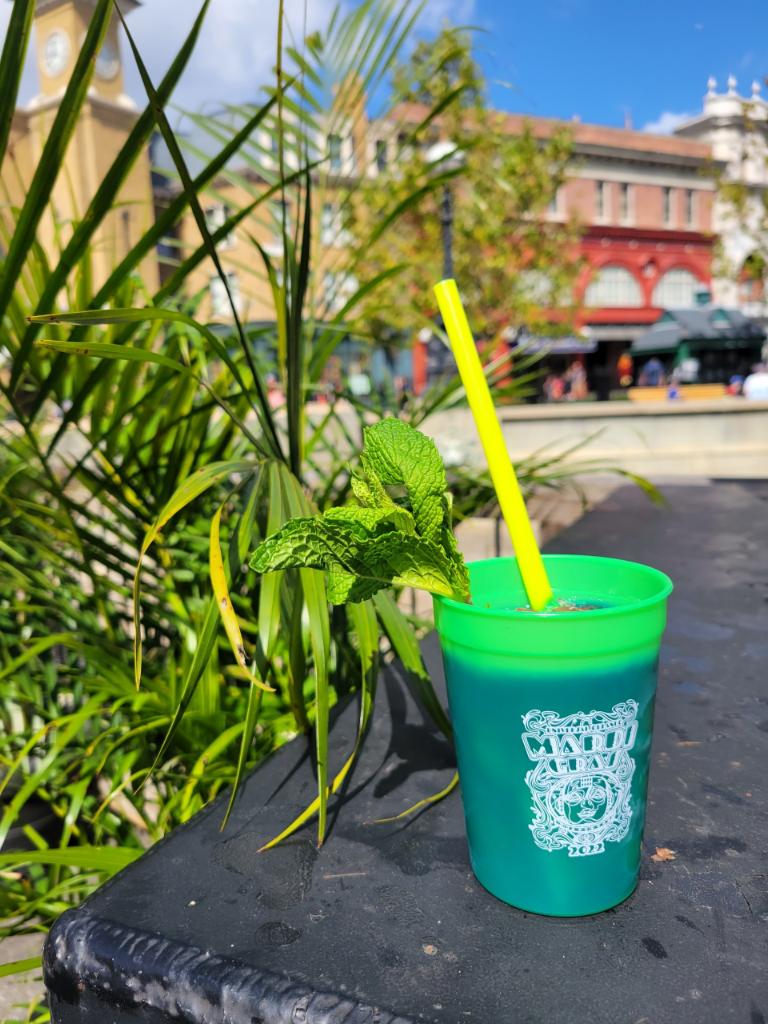 How do you choose one drink to try when there are so many amazing offerings? I will just have to keep coming back of course. But I was really excited to try this Mardi Gras drink!
Savor a cocktail with new Amsterdam vodka, guava and lime juice, agave nectar and fresh mint. Such a fun combo of flavors. And of course you can get it in the collectors Mardi Gras cup and enjoy a refill later on!
Fire & Strongbow Cocktail- Fountain of Fair Fortune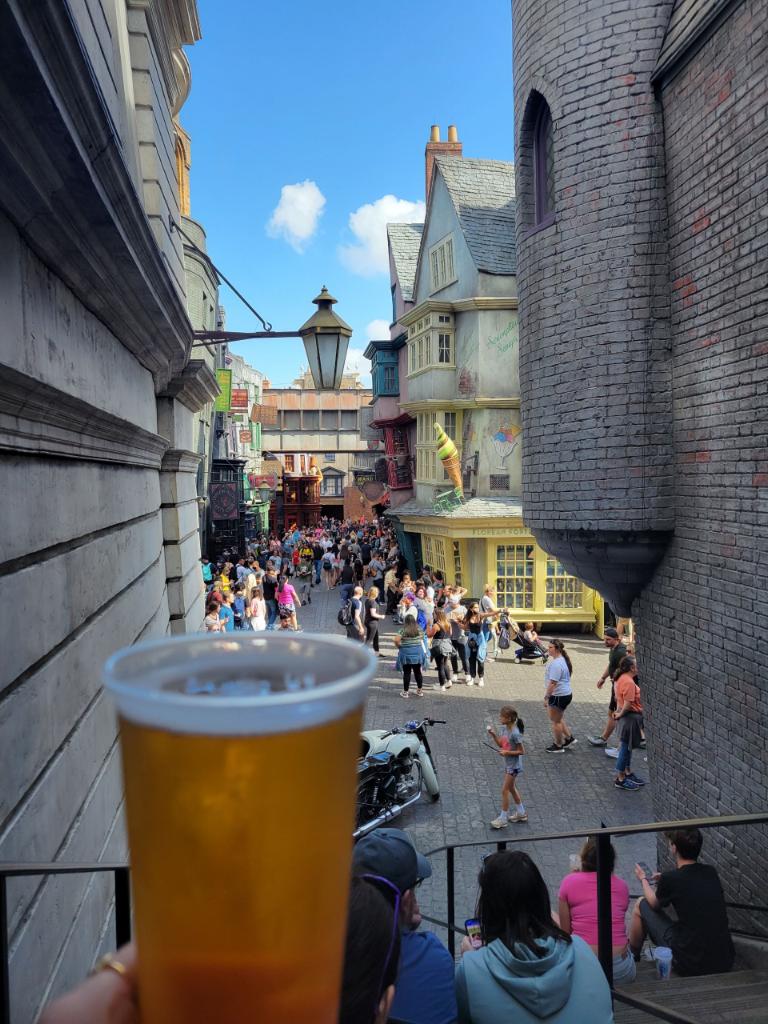 I love to grab this cocktail when wandering through Diagon Alley! The Fire & Strongbow Cocktail is an exclusive drink available at the Wizarding World.
Smooth and "spicy" in the best way possible! Savor cinnamon fire ball whiskey with Strongbow cider for an apple-cinnamon flavor combination perfect for exploring the immersive world!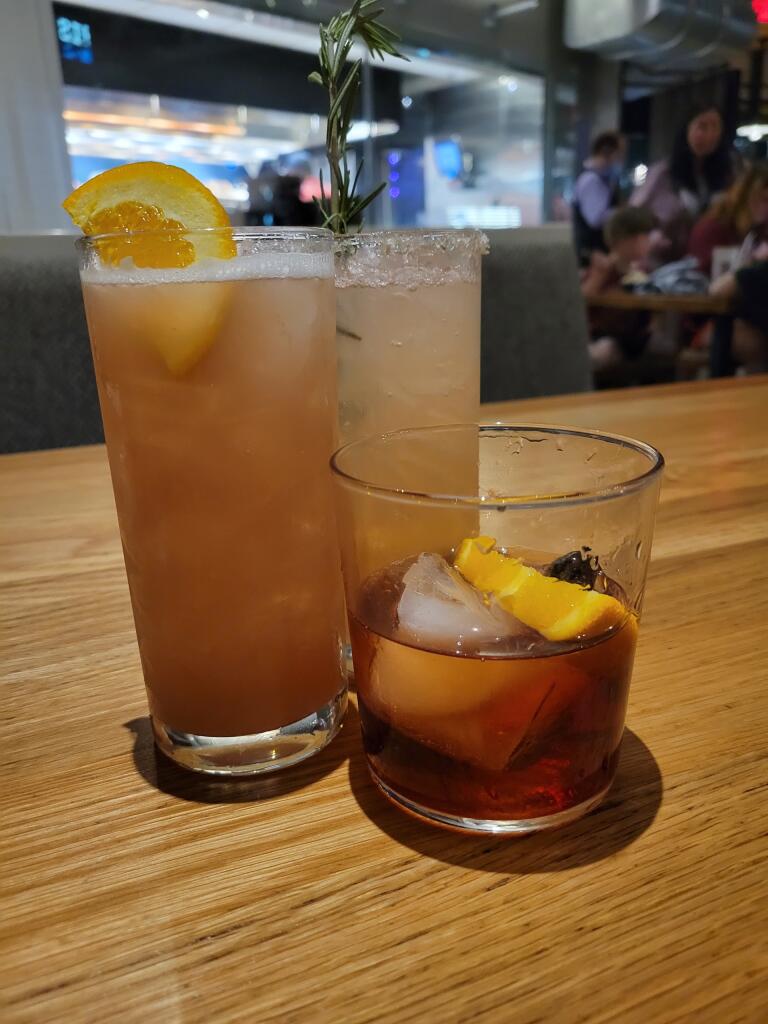 What are your go-tos for Universal drinks? Be sure to check these out. And be sure to follow along with us at UniversalParksblog.com and be the first to receive up-to-date news, tips, and trends.
Thanks for visiting UniversalParksBlog.com! Want to go to Universal? For a FREE quote on your next Universal vacation, please fill out the form below and one of the agents from Let's Adventure Travel will be in touch soon!
Feature Photo: Universal Orlando