Check Out the Fun at Universal Orlando this Weekend!
This is the last weekend in February and time is flying by. The weather is perfect and now is the perfect time to get out and have fun at the Universal Orlando Resort!
Take advantage of this great time of year and the amazing offerings happening right now at Universal!
From adventures with family and friends to a great date night, let's check out the fun at Universal Orlando this Weekend!
Catch a Live Concert at Universal Orlando Mardi Gras!
Have you checked out the Live Concert line up at Universal Orlando? There are so many great performers and this weekend you have to come and check  out this lively country concert.
Come on out to Universal Studios on February 26th for country star, Jon Pardi, at the Music Plaza stage. The outdoor venue is an amazing backdrop for these high-energy performers!
Afterwards, be sure to check out the other Mardi Gras fun including the Planet Mardi Gras parade and the delicious international food kitchens!
Authentic cuisine, exclusive merchandise, and live entertainment make this an event you don't want to miss! Have you been yet?
Excellent Performances at Hard Rock Live
More great  opportunities to experience live music!  And Hard Rock Live Orlando hosts some of the best names in music and entertainment. This weekend boasts 2 great events:
HARD ROCK LIVE PRESENTS DAUGHTRY: THE DEARLY BELOVED TOUR WITH SPECIAL GUESTS TREMONTI & LYELL February 25th 7:00 PM – 10:30 PM
CLASSIC ALBUMS LIVE: PINK FLOYD "DARK SIDE OF THE MOON"
February  26th 8:00 PM – 10:30 PM
Savor Delicious Sips Under the Stars
Head to Bar 17 Bistro, the chic rooftop bar at Universal's Aventura Hotel. Enjoy custom cocktails and spectacular views at this chill location.
Feast on on urban international flavors, classic bites and themed drinks like the Orlandos & Don'ts or the Volcano View.  This is the perfect place to to kick back, enjoy a sunset, and relax into the weekend. Enjoy!
Soak up the Sun at Volcano Bay!
Did you know Volcano Bay is now open every day? It is the perfect time to soak up the sun and experience this Universal Orlando water theme park! And don't worry if the weather is a tiny bit chilly- the water slides, pools, and rivers are heated to a minimum of 80°.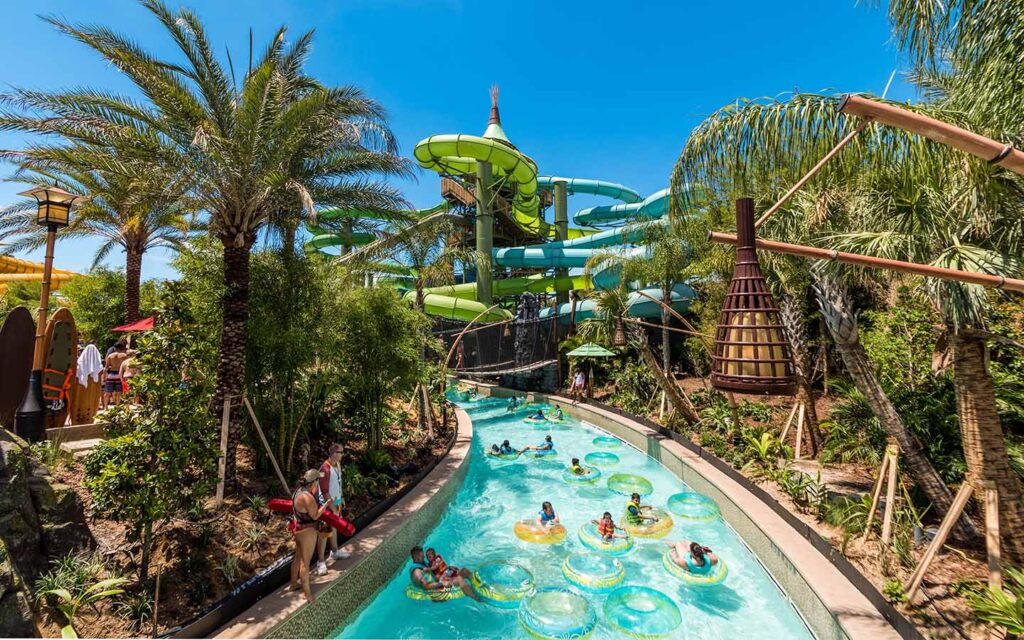 Sun, fun, thrills, and relaxation are all here at Volcano Bay! This water theme park has something for everyone! Intense water slides, relaxing pools, tropical drinks, delicious bites and more!
The lush island themed oasis is centered around the 200ft Krakatau volcano and assortment of water fun! Check out the fun this weekend.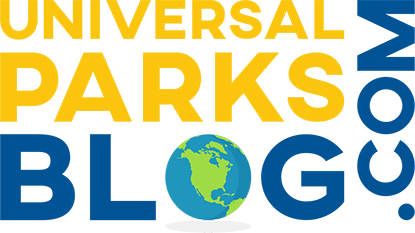 And check out all the great offerings at Universal. Be sure to follow along with us at UniversalParksblog.com and be the first to receive up-to-date news, tips, and trends.
Thanks for visiting UniversalParksBlog.com! Want to go to Universal? For a FREE quote on your next Universal vacation, please fill out the form below and one of the agents from Let's Adventure Travel will be in touch soon!
Feature Photo: Facebook/Universal Orlando