New Office Merchandise Lands at Tonight Shop!
Wow! Check out the awesome new finds Universal Parks Bloggers spotted at Universal Studios Florida today. New shirts, new style, and new goods- all from one of our favorite NBC shows! New Office Merchandise Lands at Tonight Shop!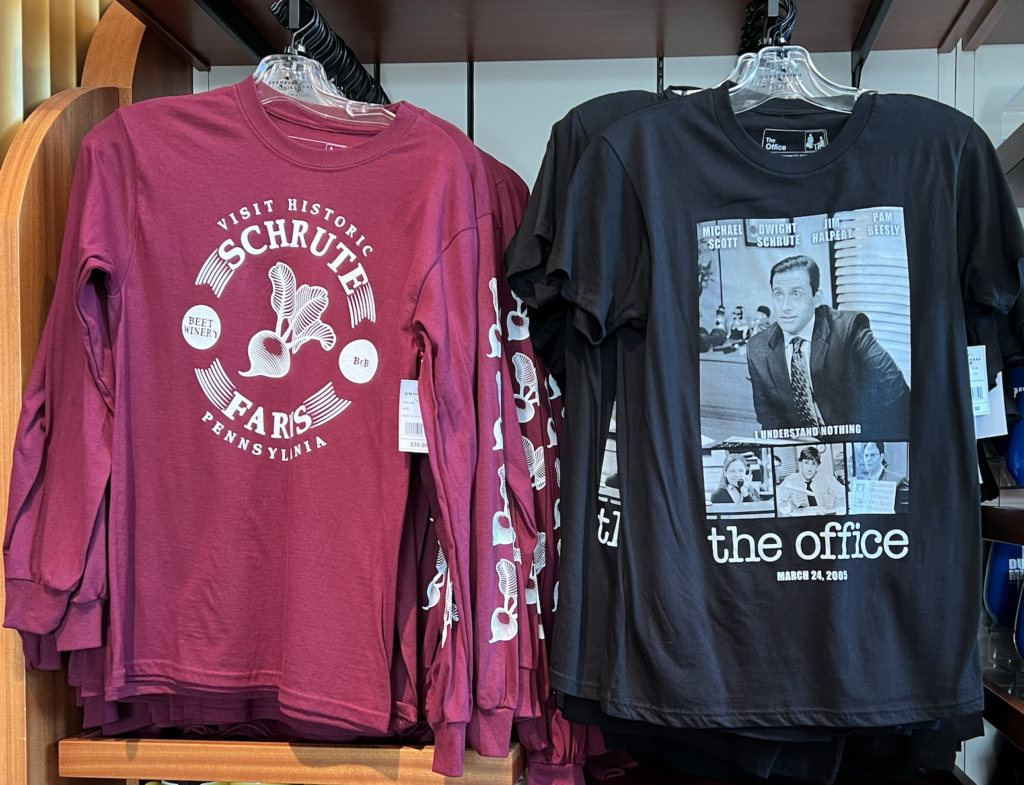 Are you a fan of The Office? Do you love Michael Scott as much as we do? The classic comedy features so many awesome characters and a ton of fun.
Let's check out these awesome new Office finds!
New Office Shirts!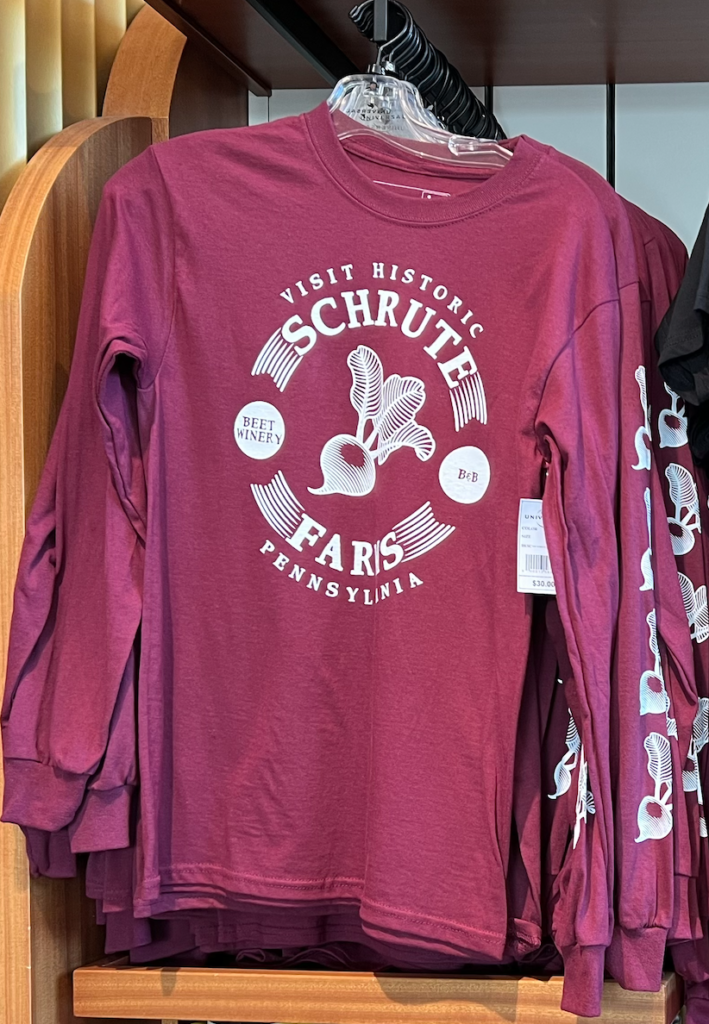 Fans of Dwight Schrute will love this long sleeve, maroon tee! The white script and images really pop and create a fun look.
The long sleeve shirt retails for $30!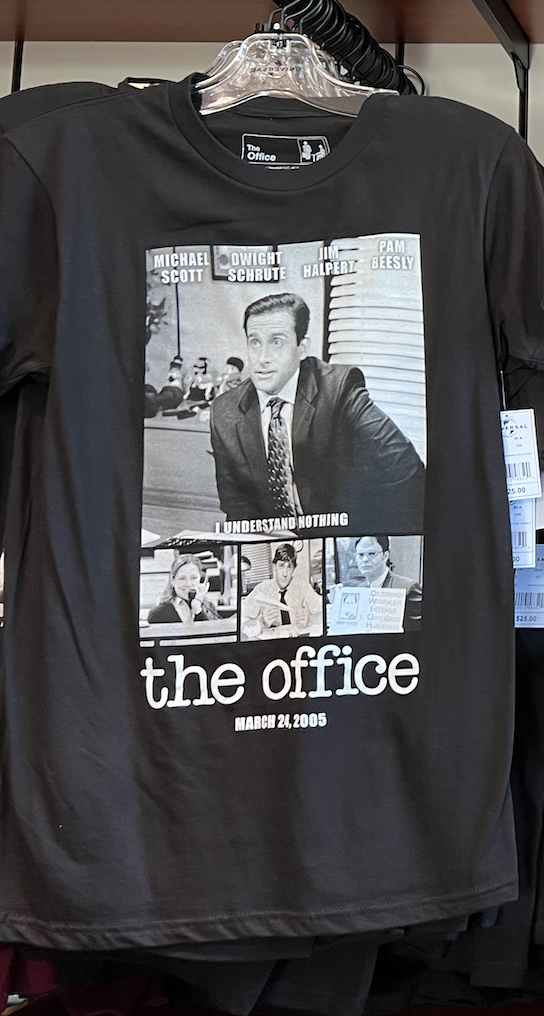 What a great t-shirt! This is such a fun way to update your look.
This classic crew neck tee is a solid  black shirt featuring your favorite characters and scenes from the show! It retails for $25.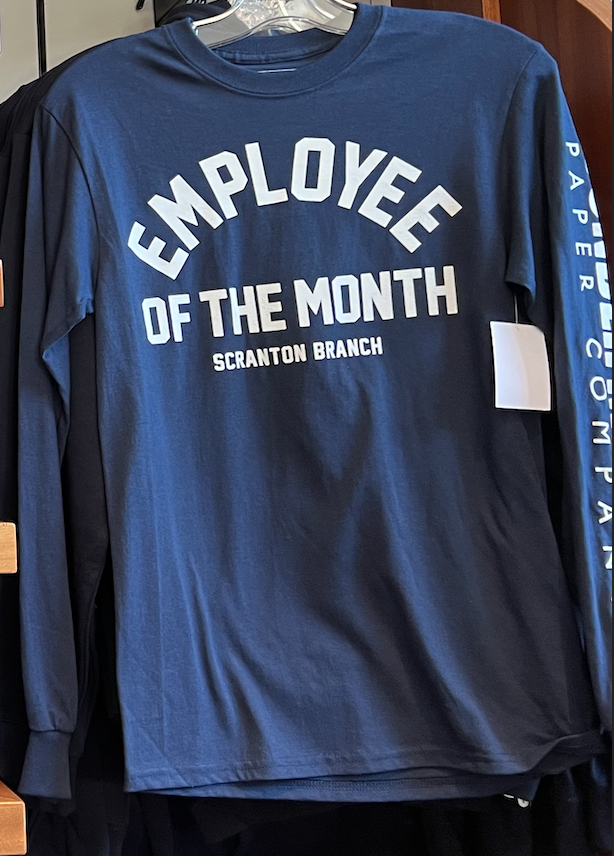 And I love this "Employee of the month" long sleeve t-shirt. The blue is a perfect color for spring and long sleeves are great for chillier weather.
The t-shirt retails for $30.
Awesome Office Finds!

This Dunder Mifflin tumbler is the perfect way to start your day! Coffee, water, or wine- whatever your beverage of choice! It is way more fun to drink out of this blue themed Office tumbler!
It retails for $17.
The Tonight Shop!
Head over to New York in Universal Studios Florida for this fun retail location. Nestled in the attraction, Race Through New York Starring Jimmy Fallon, shop for themed mugs, apparel, gifts and more from The Tonight Show and NBC.
This merchandise shop features all your favorite skits and characters from The Tonight Show. Hashtag the Panda, the Ragtime Gals, the "Ew!" show, and more. Be sure to stop and check out the fun!
Thanks for visiting UniversalParksBlog.com! Want to go to Universal? For a FREE quote on your next Universal vacation, please fill out the form below and one of the agents from Let's Adventure Travel will be in touch soon!