New Harry Potter Merchandise Lands CityWalk Store!
Exciting news Harry Potter fans! New Harry Potter Merchandise lands in CityWalk Store!
And it is exclusive to this location.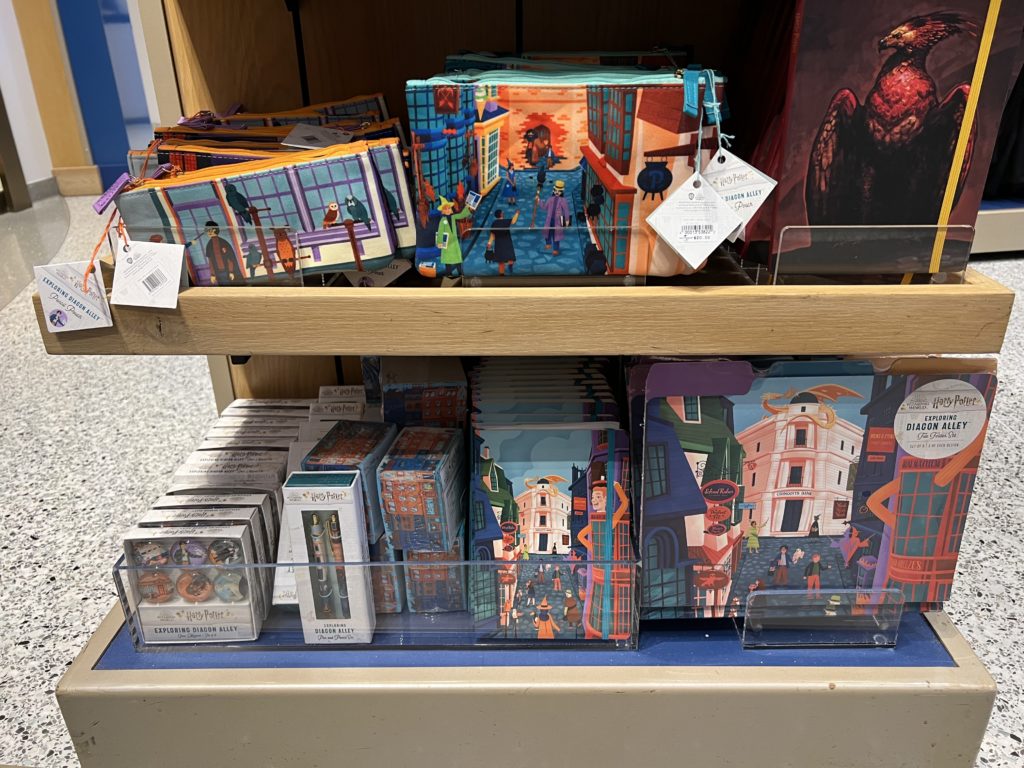 Head to the Universal Studios Store in Universal's CityWalk for an awesome collection of exclusive souvenirs, one-of-a-kind gifts, and Universal finds.
And be sure to check out this newest Harry Potter merchandise!
Back to School Fun!

 Make heading back to school after an awesome vacation a little easier with these Harry Potter school items!
You will love this collection of pencil cases and accessory pouches.

These themed colorful items definitely make schoolwork more fun! Magnets, pens, pouches, and file folders make organizing and homework a breeze.
These Back to school items start at $15. Which is your favorite?
Stylish Hogwarts Apparel and Accessories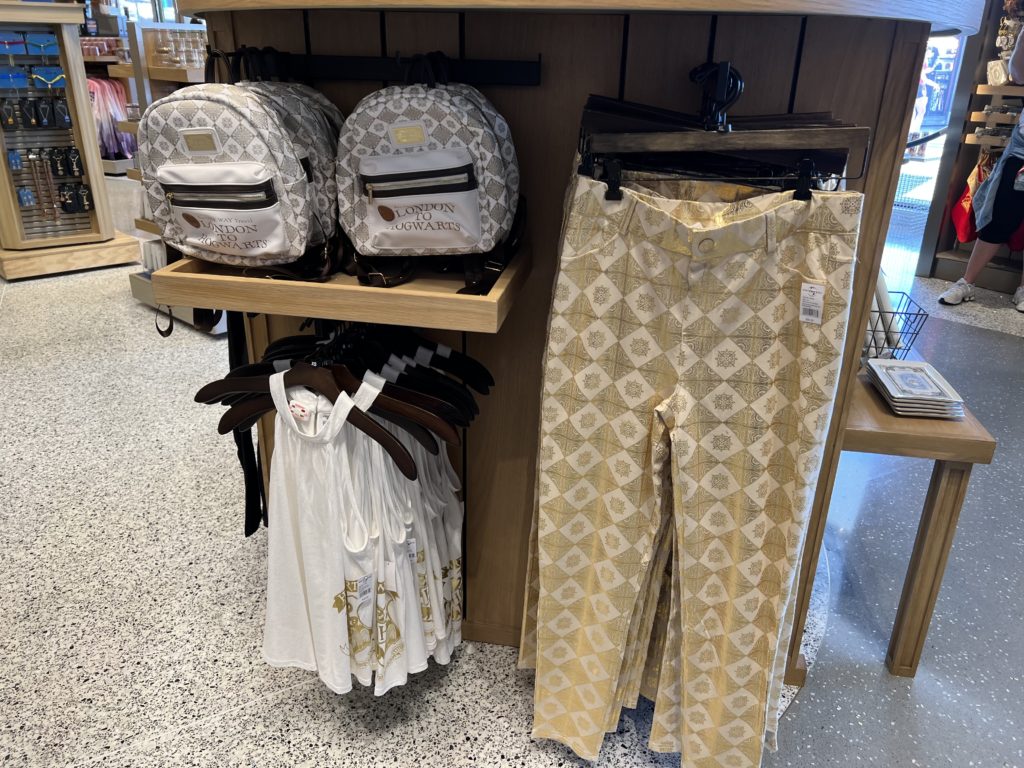 Wow! Have you seen the newest Hogwarts apparel? Look your best in this themed gold ensemble! Perfect for a visit to our favorite theme park and upgrading your current look.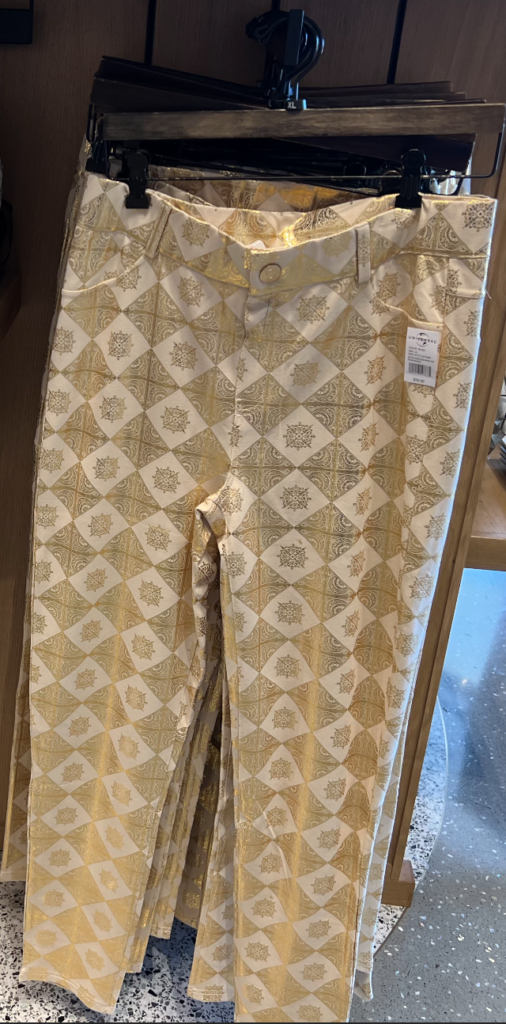 These gold patterned leggings retail for $55 and are perfect for cooler days! Comfy and stylish.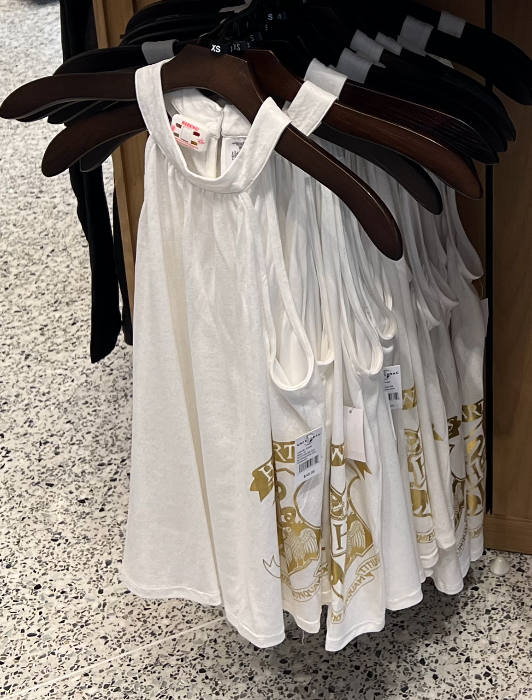 And I love the matching cream and gold top. The flowing, loose fitting shirt pairs perfectly with the leggings. And it features the gold Hogwarts logo on the front!
The tank retails for $45.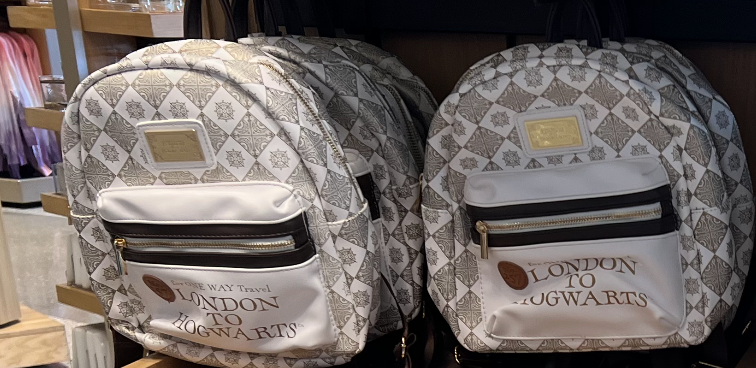 Perfect! Complete your look with this cool accessory! This mini back pack features a front and top zipper and matches the beautiful gold and cream pattern.
"London to Hogwarts" appears in gold script and pops against the white background. So cute!
Universal Studio Store at CityWalk
Grab these new items at the Universal Studios Store in CityWalk. Nestled in the heart of CItyWalk, this awesome retail locations offers a little bit of everything. Think Universal- exclusive apparel,  unique Gifts, Jewelry, Souvenirs, Sundries, and more.
Whether starting your fun-filled day at the theme parks or heading out for the night, be sure to stop in and explore amazing offerings  featuring your Universal faves including  Spider-Man, SpongeBob SquarePants, The Simpsons™, and more.
Thanks for visiting UniversalParksBlog.com! Want to go to Universal? For a FREE quote on your next Universal vacation, please fill out the form below and one of the agents from Let's Adventure Travel will be in touch soon!