What's Happening with Epic Universe?
After two frustrating years of pandemic-related setbacks, Universal Orlando Resort is currently in the middle of a hot streak.
The parks just reported record revenue even though attendance hasn't quite returned to pre-pandemic levels yet.
So, NBCUniversal's parent company, Comcast, has committed to a project that had previously seemed uncertain.
Yes, Epic Universe is coming to Orlando in 2025…and we've got some exciting rumors to discuss today!
The Monsterverse Is Finally Real
One of the best theme park-related follows is Bioreconstruct on Twitter. This group uses drones or planes or a combination of the two to capture exclusive construction photographs.
We often learn about projects thanks to images captured by Bioreconstruct. Sometimes, they catch something right at the start of development, too. I suspect that's what happened recently. Before I get to that, I want to tantalize you with the promise of what Epic Universe could be, though.
Look, all Universal Studios fans should know about the storied history of the various monsters. I'm talking about characters like The Invisible Man, the Wolf Man, Dracula, and Frankenstein.
Long before you were born, Universal made its bones off these classic horror stories. Since then, each new generation of movie executives has honored that tradition.
We've witnessed several remakes and attempted reboots of the various projects. Most recently, we got a new Dracula movie nobody remembers called Dracula Retold.
No, the film wasn't a hit, but its existence reflects that Universal keeps trying to keep the Monster Movie torch lit. In fact, the studio is currently working on – I kid you not – a Dracula sci-fi western directed by Chloe Zhao of Nomadland and Eternals.
Universal loves these characters, and park fans know this. They see a rotating statue of Frankenstein, Dracula, and the Wolf Man at Universal Studios Florida every day.
Castle on the Hill
Well, Universal plans to expand that bit of reverence to an entire themed land at Epic Universe. Here are some mock-ups of this place:
Early concepts for the Universal Monsters land for Epic Universe by Gerard Howland pic.twitter.com/GQGVxsJjWB

— Mario Graciotti (@MarioGraciotti) December 6, 2021
The premise here will delight Classic Monsters fans. Universal is building an entire village, the kind of place where folks carry around pitchforks and torches.
Lording over the village is an ominous castle, the kind where dark scientific experiments are happening in sketchy laboratories, ones that wouldn't pass government regulations.
You'll also notice a forest, the kind where a misunderstood genetic abomination could hide away from the angry locals…right up until they burn the place down.
Seriously, these sketches speak to me. They tell an entire story, one that matches the broad strokes of many Classic Monsters Universal films.
The Castle Walls
Here's the stunning part. Universal is building this place in the real world right now. It's a movie set coming to life, and we're watching it unfold.
I understand that you have no reason to believe this. So, please allow me to show you Exhibit A. Friends, you're looking at the testing phase of theme park construction. Park officials have designed several variants of the same premise: a gothic castle wall.
Aerial look at exterior testing for Universal's Epic Universe. Common in theme park construction. Mock ups to see how materials look in different kinds of light, how well they weather. They are also references later for artistic teams when making actual exteriors. pic.twitter.com/RAeGJA89EA

— bioreconstruct (@bioreconstruct) March 4, 2022
Please go back and look at the earlier tweet. Pay careful attention to the brick in the upper lefthand corner on and around the castle itself.
Now, look at these photos again. That's the actual implementation of the premise. Universal is currently testing all of them to determine which works best. The strange part of theme park design is that you must consider exigent factors. For example, how would a spooky castle wall look in daylight? Or night? Or with holiday lighting?
I count 14 or 15 variants Universal is considering. Once it picks one, it'll manufacture hundreds more wall pieces. These structures will comprise the core of the castle walls. This is a real thing that's happening. You shouldn't even consider it a rumor. It's more of an extremely early update.
So, if you're wondering how far along Universal is with its plans, the answer is VERY!
An Early Opening?
Speaking of which, the highlight attractions at Epic Universe are already on display elsewhere, at least somewhat.
I'm referencing Super Nintendo World, a themed land that is already operating at Universal Studios Japan.
Universal officials will mimic the premise in Orlando, albeit with some unique elements. In fact, it won't even be the first American park to do that.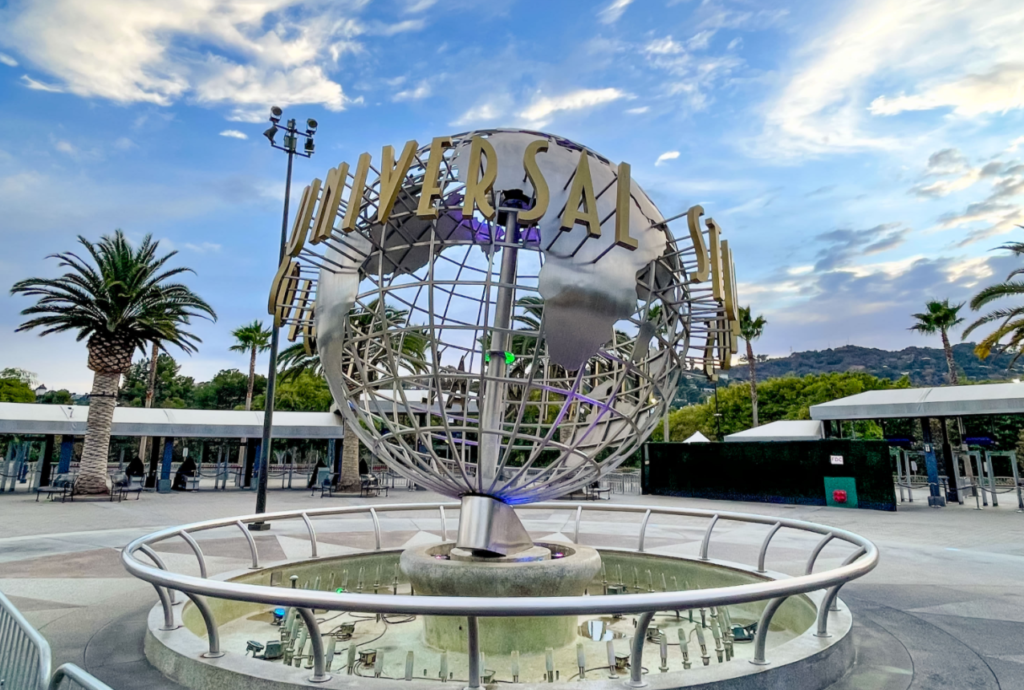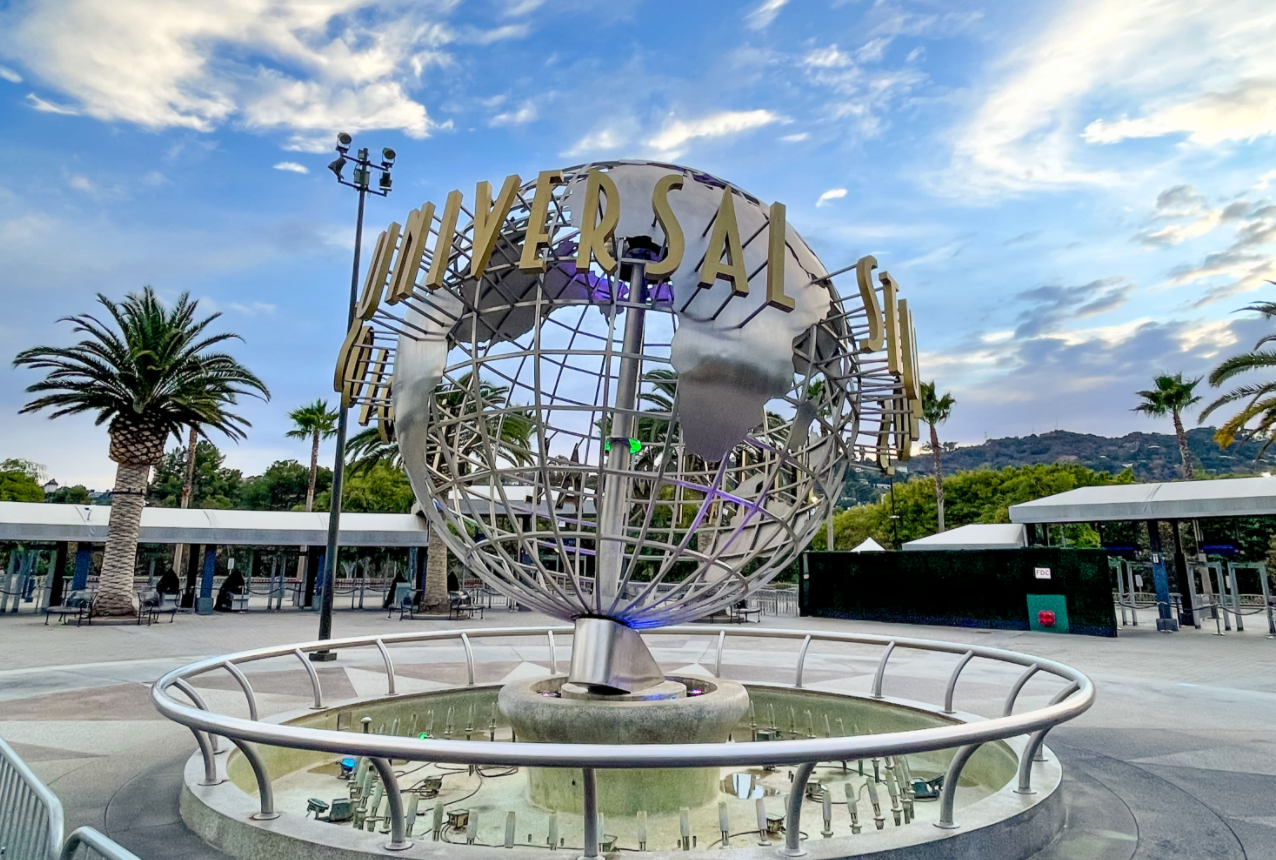 Universal Studios Hollywood is pacing to open its version in late 2022, 2023 at the latest.
Meanwhile, Epic Universe won't complete construction until 2025. However, all the recent images suggest that Super Nintendo World is at a more advanced stage. Universal officials filed the paperwork for this one first, and it's the only project that sustained momentum during the pandemic.
At the time, I suggested that Universal officials may switch the location back to one of the two existing parks. That was reportedly under consideration at some point. Now, a different idea is emerging, and it also circles back to a pre-pandemic rumor. There's a growing belief that Universal could do something unexpected here.
Before the pandemic, surveys asked guests a series of questions regarding Super Nintendo World. These queries caused speculation of a strange kind. Could Super Nintendo World open before the rest of Epic Universe? After all, that part of the park promises to drive ticket sales the most.
If Universal didn't have to wait on the other three themed lands to open Super Nintendo World, why would it? That's throwing money away.
Well, the construction pace has led people to ponder that question once again. Super Nintendo World looks like it could be ready in 18 months. If that's true, would Universal somehow provide access to this place before the rest of the park is ready? From a business perspective, it makes perfect sense. So, stay tuned!
Thanks for visiting UniversalParksBlog.com! Want to go to Universal? For a FREE quote on your next Universal vacation, please fill out the form below and one of the agents from Let's Adventure Travel will be in touch soon!
Feature Photo: Universal