New Marvel Button-Downs are Perfect For Summer!
Summer is here, the weather is hot, and we are looking for some cool fun ways to beat the heat. UniversalParksBlog is hitting Universal Orlando today and checking out the great new finds.
And we spotted some great New Marvel Button-Downs apparel your kids will love!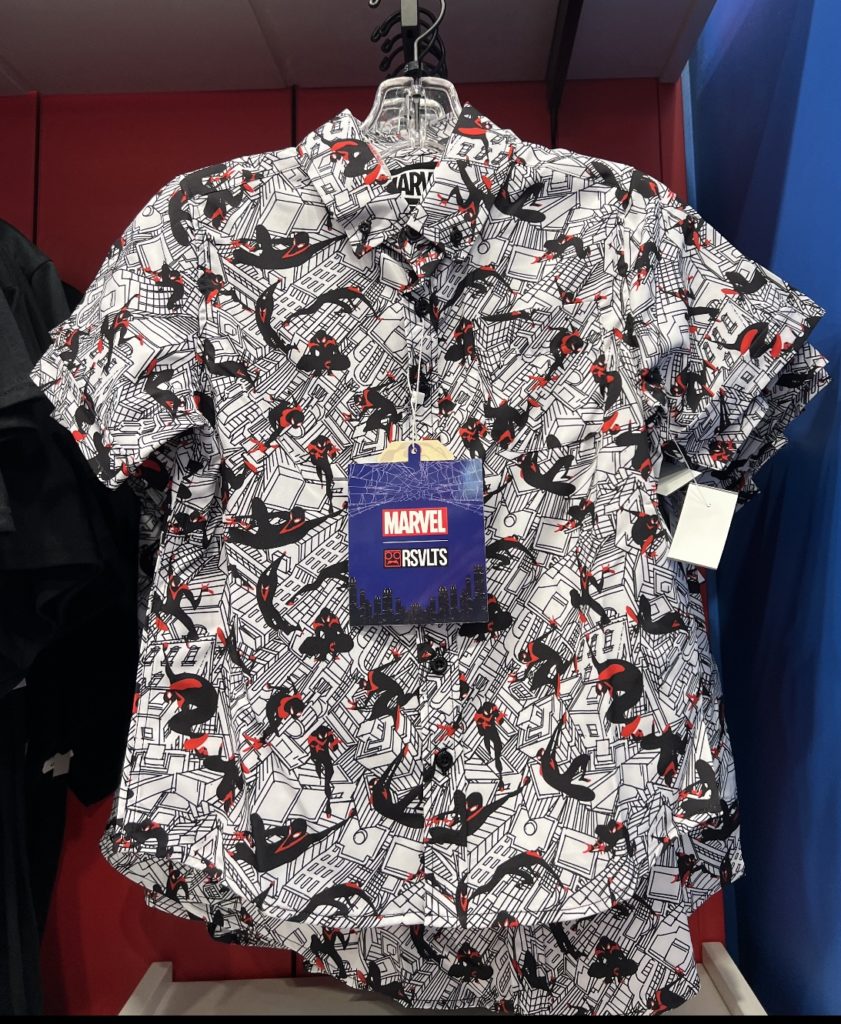 A casual look, fun print, and featuring your favorite Marvel superhero- these new arrivals look great and are perfect for summer.
Let's take a closer look!
Marvel Button Downs for Kids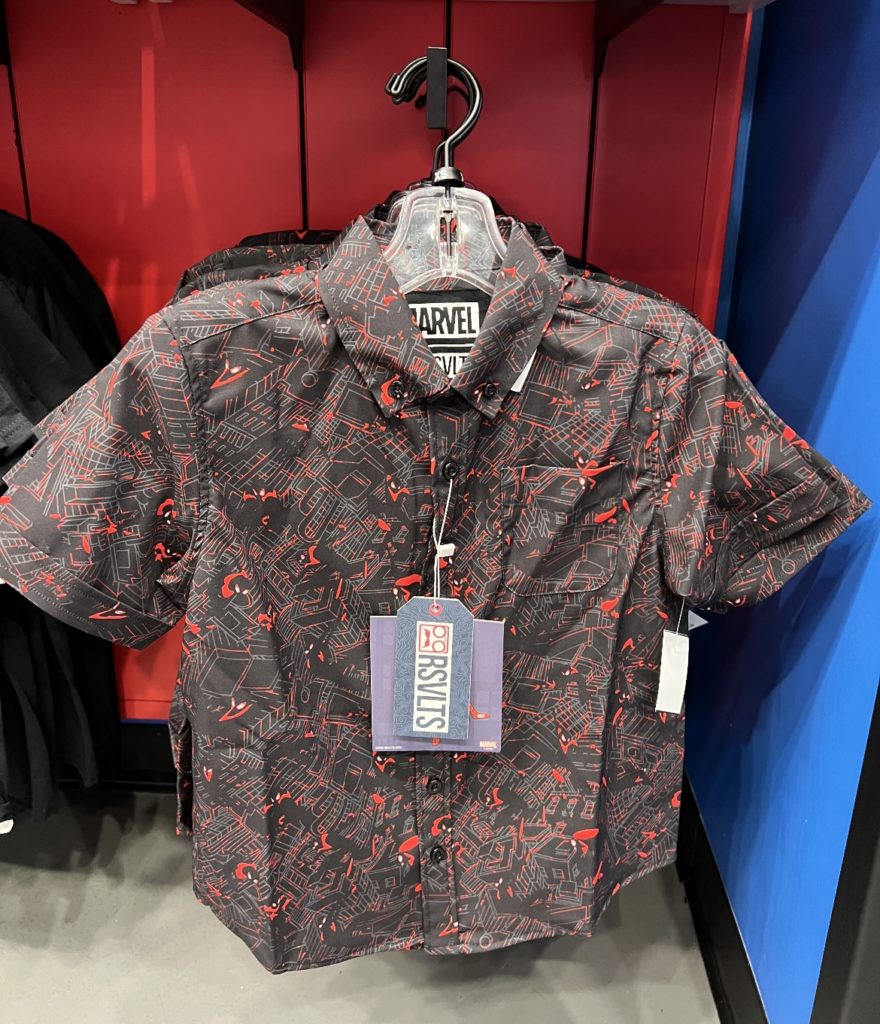 First up is this short sleeve Marvel Button-down featuring Spider-man.
The color combo of black and red is a great look- perfect for Spider-man fans.
The pattern features sketches of various buildings and Spider-man in the background. Awesome.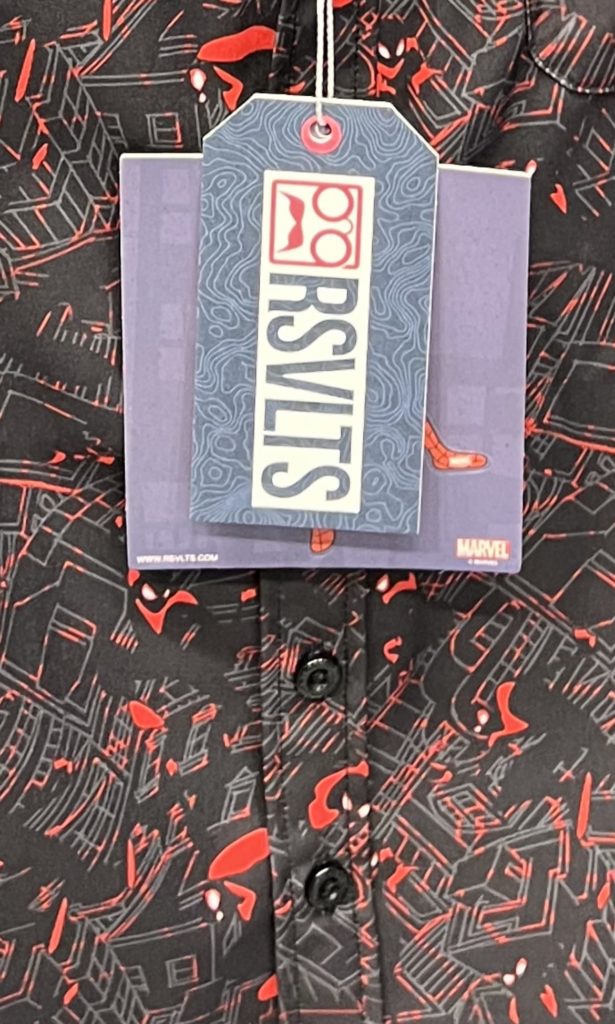 The trendy shirt is from RSVLTS and retails fr $45. It was spotted today by UniversaParksBloggers.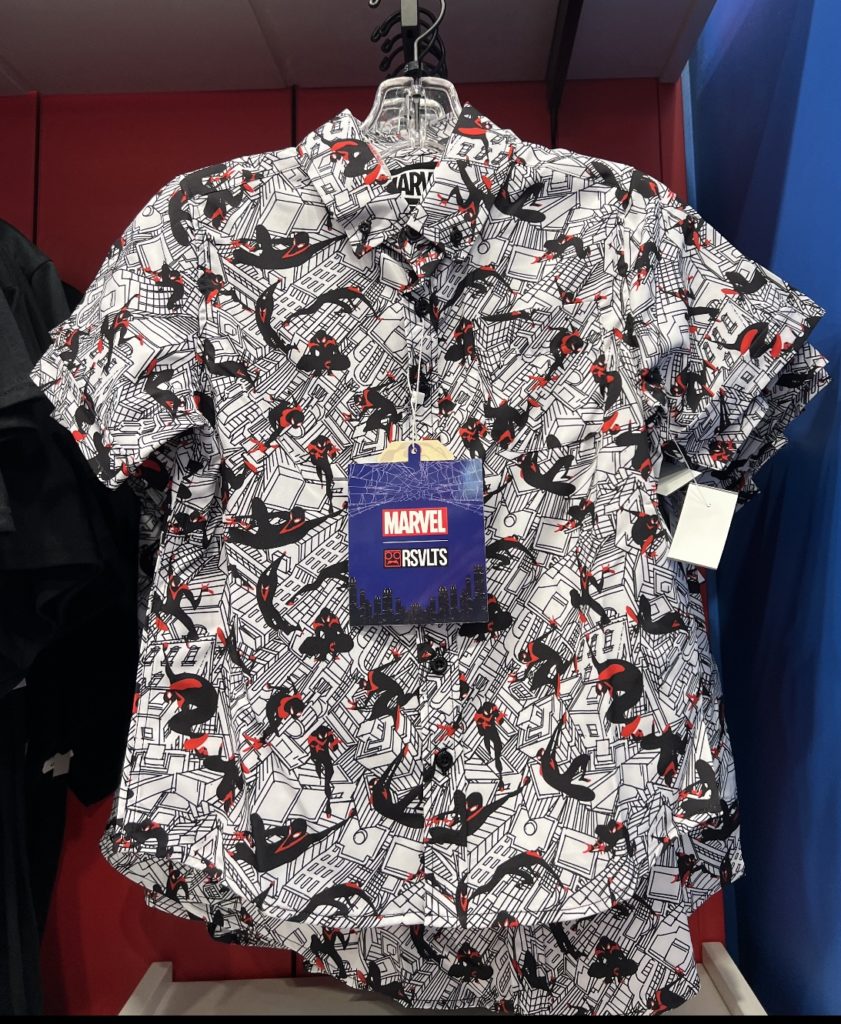 And here is another great Marvel button-down. This is a mother great look for summer featuring Spider-man. This time with a lighter color combo of white and red.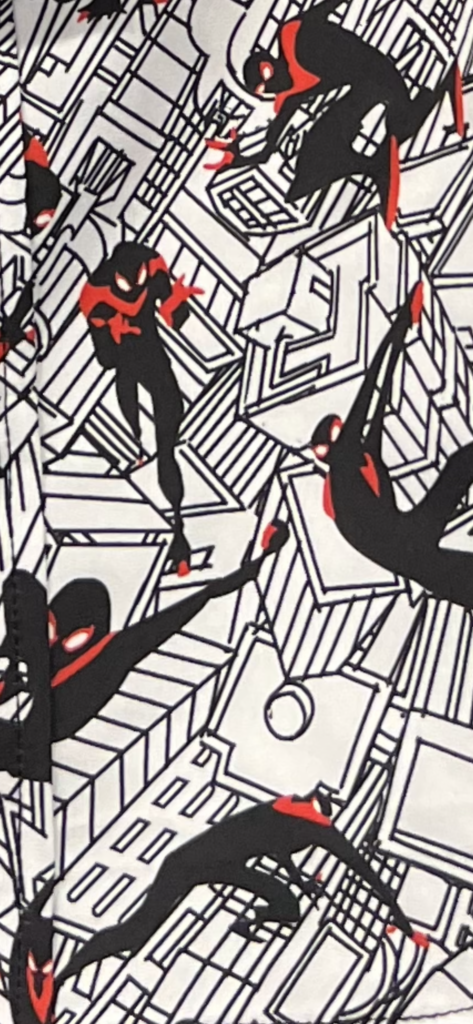 Here is a great close- up -of the  shirt pattern as Spider-man scales various rooftops and buildings. The shirt also retails for $45 and is brand new.
Be sure to check out both of these great new shirts on your next visit to UO.
RSVLTS Apparel
These new arrivals are from the poplar apparel brand, RSVLTS. This awesome line brings an assortment of fun and bold clothing that reflects a love of sports, pop culture, and more.
Be sure to check out the awesome clothing on your next visit to Universal Orlando.
Hello Kitty Store in Universal Studios
Do you love these new tops? Then head over to Silver Screen/ Hello Kitty Store. You have to visit this colorful merchandise shop located in Production Central at Universal Studios Florida for all the newest merchandise and Universal souvenirs.
Step through a rainbow archway and be immersed in the adorable  world of Hello Kitty and the adjacent store of Silver Screen. Stock up on your favorite apparel, accessories, plush , sweet treats  and more!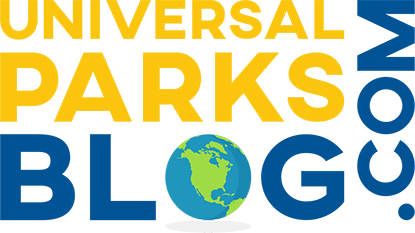 Thanks for visiting UniversalParksBlog.com! Want to go to Universal? For a FREE quote on your next Universal vacation, please fill out the form below and one of the agents from Let's Adventure Travel will be in touch soon!