Best Thrill Rides at Universal Orlando Resort
You don't visit Universal Orlando Resort for the kiddie rides. If you wanted those, you'd go to Walt Disney World instead, right?
No, you hunger for a rush, the kind of adrenaline surge you don't get in your everyday life. That's why you visit a theme park.
Here are the best thrill rides at Universal Orlando Resort.
Krakatau Aqua Coaster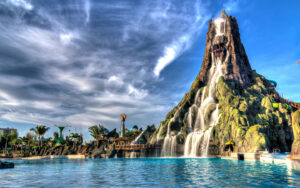 Everything else on this list will highlight the best of the theme parks.
Still, I'd be remiss if I ignored this remarkable water park attraction you'll find at Volcano Bay.
On Krakatau Aqua Coaster, you hop on a four-person raft and then make your way up, down, and through an active volcano.
You'll find the whole thing exhilarating, and the best part is that you'll get drenching wet while you're doing it!
Hollywood Rip Ride Rockit
I may get some heat for ranking this one so low. To those folks, I say, "Calm down! It's on the list!"
Hollywood Rip Ride Rockit comes from the modern school of roller coaster design. Your coaster cart climbs straight up the side of a wall.
So, you start at the top and then immediately shoot down a series of curves and hills, culminating in a loop so big you can drive a blimp through it.
The whole ride will take your breath away, but I cannot get past the fact that it always crotches me.

Harry Potter and the Forbidden Journey
Only a few years ago, this one would have scored much higher.
Harry Potter and the Forbidden Journey represents the start of the modern Universal Studios. It's the attraction that drove guests to The Wizarding World of Harry Potter.
I adore many ride elements, including the dementor and Quidditch encounters. Still, we've got better Potterverse rides now. MUCH better.
The Incredible Hulk Coaster
HULK ANGRY! HULK SMASH PUNY RIDERS!!!
I love the simplicity of The Incredible Hulk Coaster. It doesn't try to do anything fancy or tell a story.
Instead, this ride avoids the issues with the first two Hulk movies, which forgot that Hulk isn't a complex character. He exists to smash.
The roller coaster honors the spirit of that concept. You accelerate to 40 miles per hour in two seconds.
Then, you soar through some inversions until you top out at 67 miles per hour.
The Incredible Hulk Coaster provides more than two minutes of thrills on a track that is fittingly green in color.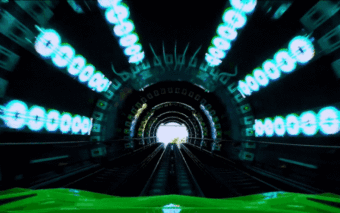 Revenge of the Mummy
Okay, this one's closed for renovations at the moment, but that doesn't mean we should exclude it.
In truth, until 2019, I would have voted this one the best roller coaster at Universal Orlando Resort.
Even though Revenge of the Mummy is 18 years old, it still delivers a near-perfect ride experience.
At times, you go in reverse, feel flames licking at your face, or encounter the Mummy.
This ride has dominated indoor roller coaster awards for years…and rightfully so!
Skull Island: Reign of Kong
I still remember when this ride opened. Some travel and theme park writers had the opportunity to experience Reign of Kong before everyone else.
A friend of mine took Universal up on the offer and returned with a hilarious story. Apparently, park officials worried that this ride would be too intense.
So, they begged early reviewers to overlook the more horrifying elements…like a camper being lifted up and swept away to her inevitable demise.
At one point, things didn't end well for the bus driver, either. At least, that's what I was told. Universal thankfully moved away from that idea.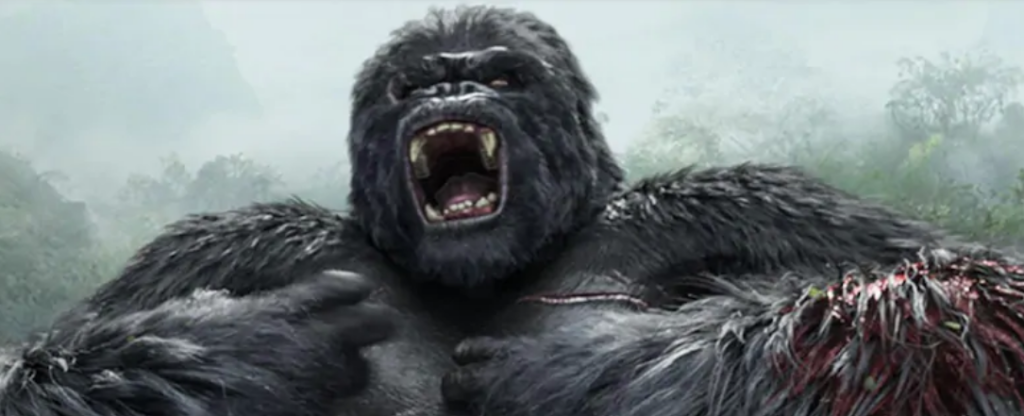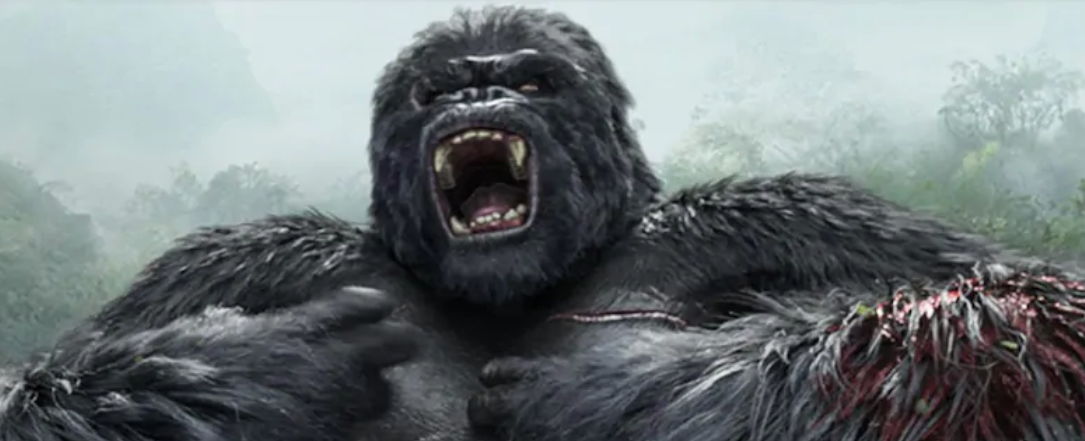 Now, Reign of Kong strikes me as less terrifying compared to those early concerns. It's still a wild experience, though.
You chase after the woman who got captured, hoping to rescue her from her plight. Along the way, you nearly die several times. It's…pretty hardcore.
Harry Potter and the Escape from Gringotts
If you've ever roamed through the corridors of Diagon Alley, you know that all roads lead to the fire-breathing dragon.
For whatever reason, Gringotts Bank has decided that it's good for business to allow the dragon to live on the building. But, then again, it may not be up to them.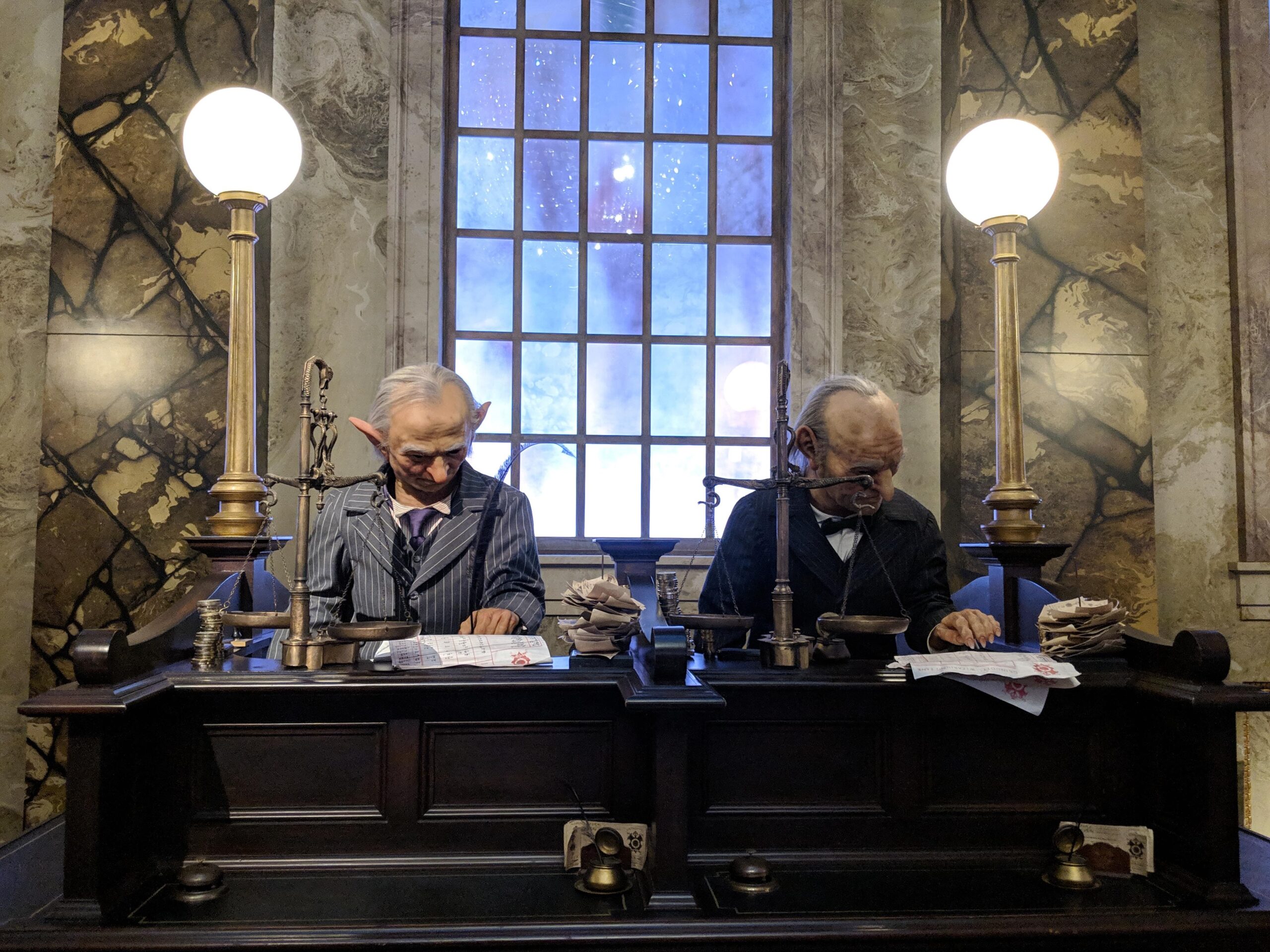 I'd like for YOU to try telling the dragon to leave. You'd suddenly understand how a microwaved burrito feels.
Anyway, the charm of Escape from Gringotts exists beyond the awe-inspiring bank design.
When you board the ride, you'll enter a realm where the magical world of Harry Potter comes alive…in roller coaster form.
You'll watch the action unfold on digital monitors around you, as characters from Harry Potter recreate events from the film's bank heist.
Meanwhile, you'll spend most of your time trying to escape the clutches of Bellatrix, Voldemort's main squeeze. Later, he appears as well.
So, you've got two psychotic wizards trying to kill you, and you're acutely aware that there's a fire-breathing dragon around here somewhere, too.
I'd argue that this ride represents the pinnacle of Universal Studios theming to date. It's a story well-told, and the roller coaster ride keeps you invested from start to finish!
Hagrid's Magical Creatures Motorbike Adventure
You probably knew what the top three rides would be before you started reading the article.
Realistically, there are only three choices worthy of consideration for the top spot. But, of course, I'm not saying that as a knock on the other rides, either.
Instead, this statement reflects Universal's increased commitment to high-quality attractions over the past few years.
Not coincidentally, the two newest attractions are also the best thrill rides at Universal Orlando Resort.
Hagrid's Magical Creatures Motorbike Adventure stars everyone's favorite monster lover as he shows off some of his zoological friends.
For your part, you'll experience this ride two different ways, as the motorbike includes the main seat and a sidecar.
Where you sit matters in both the ride sensations and the animal view you get. It's a remarkable combination of storytelling and ride mechanics.
Disney claims that Guardians of the Galaxy: Cosmic Rewind will be the first storytelling roller coaster, but Universal fans know that this ride beat Disney to the punch!
The VelociCoaster
At the end of the day, a thrill ride needs to wow you with its sensations. Everything else is a side consideration.
Occam's Razor applies here. You hop on a roller coaster in hopes of the thrill of a lifetime. The VelociCoaster delivers.
You'll reach speeds of 70 miles per hour, the fastest top-end velocity at an Orlando theme park.
Along the way, you'll also encounter an 80-degree drop, which is nearly straight down!
You'll also encounter a dual launch of sorts as you first reach a top speed of 50 miles per hour in two seconds.
Later, you go from 40 to 70 miles per hour in another 2.4 seconds. It's a stunning change in speed that occurs twice on the road.
This aspect aids with the dizzying, intoxicating nature of the roller coaster. Oh, and there are dinosaurs, too.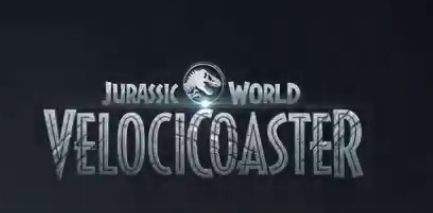 With the VelociCoaster, Universal has finally delivered a dinosaur roller coaster worthy of the species. In your face, Disney's TriceraTop Spin!
Thanks for visiting UniversalParksBlog.com! Want to go to Universal? For a FREE quote on your next Universal vacation, please fill out the form below and one of the agents from Let's Adventure Travel will be in touch soon!
Feature Photo: Universal