Universal Orlando Resort Wait Times for July 2022
We've officially entered the summer vacation phase on the theme park calendar.
During this timeframe, park operators have dollar signs where their eyes should be. Other than Christmas Week, it's the busiest time of the year.
Since we're just entering July, the wait times won't be as dramatic this time as they will in next month's article.
Still, I fully expect increased wait times across both parks. Here are the average wait times at Universal Orlando Resort for the past month.
Universal Studios Florida – The Big Three
By the time I post the next update, we might be back to a big four. Revenge of the Mummy should return over the next six weeks. The only question is when.
Until then, Universal Studios Florida remains top heavy with three attractions dominating tourist demand.
As usual, Harry Potter and the Escape from Gringotts required the longest wait.
Guests stood in line for an average of 84 minutes, which is an alarming increase of 20 minutes from last time.
When we're up 30 percent to start, I have concerns.
The second-most popular attraction is once again Despicable Me: Minion Mayhem.
This ride should ascend in popularity this month due to the debut of a new Minions/Despicable Me movie in theaters.
For the past month, guests waited an average of 60 minutes, another massive increase of 16 minutes. So, that one's up 40 percent as well. Uh-oh.
Finally, we have Hollywood Rip Ride Rockit, which required a wait of 58 minutes. That's another spike of 17 minutes.
Business is good at Universal Studios right now, y'all.
Universal Studios Florida – Everything Else
Here are the other attractions at Universal Studios Florida:
Transformers: The Ride 3D – 57 minutes, up 24
Hogwarts Express: King's Cross Station – 44 minutes, up 7
MEN IN BLACK Alien Attack! – 40 minutes, up 9
The Simpsons Ride – 37 minutes, up 5
Race Through New York Starring Jimmy Fallon – 31 minutes, up 12
Fast & Furious – Supercharged – 30 minutes, up 3
T. Adventure – 28 minutes, up 5
Kang & Kodos' Twirl 'n' Hurl – 25 minutes, up 5
Woody Woodpecker's Nuthouse Coaster – 20 minutes, up 4
Yes, everything went up this month at Universal Studios Florida. This turn of events led to an average wait of 43 minutes, an increase of 11 minutes from last time.
So, the average Universal Studios Florida attraction required a wait of nearly 35 percent more than the previous month. And that's why theme park vendors live for the summer season!
Universal's Islands of Adventure
Was Islands of Adventure just as bad?
Well, we know that Hagrid's Magical Creatures Motorbike Adventure dominates the park.
This ride is so much more popular than everything else here that it's almost comical.
For the past month, guests waited an average of 103 minutes for the Hagrid roller coaster. That's another surge of 17 minutes from last time.
You don't have to be a world-class trend-spotter to figure out that people are flocking to Universal Orlando Resort this summer.
We were stuck indoors for two years, and we're ready to go places and do things. And what could be better than The Wizarding World of Harry Potter?
Meanwhile, here are the other Islands of Adventure wait times this month:
Dudley Do-Right's Ripsaw Falls – 70 minutes, up 17
Skull Island: Reign of Kong – 60 minutes, up 15
Jurassic Park River Adventure – 57 minutes, up 11
Harry Potter and the Forbidden Journey – 56 minutes, up 21
The Incredible Hulk Coaster – 53 minutes, up 13
Jurassic World VelociCoaster – 52 minutes, up 4
The Amazing Adventures of Spider-Man – 51 minutes, up 12
Pteranodon Flyers – 47 minutes, up 9
Flight of the Hippogriff – 44 minutes, down 14
Hogwarts Express – Hogsmeade Station – 34 minutes, up 8
The High in the Sky Seuss Trolley Train Ride! – 31 minutes, down 8
Poseidon's Fury – 30 minutes, down 1
Popeye & Bluto's Bilge-Rat Barges – 29 minutes, up 7
One Fish, Two Fish, Red Fish, Blue Fish – 25 minutes, up 8
The Cat in the Hat – 15 minutes, up 4
Doctor Doom's Fearfall – 14 minutes, no change
Caro-Seuss-El – 11 minutes, n/a
Storm Force Accelatron – 10 minutes, up 2
Guests waited an average of 42 minutes for Islands of Adventure attractions.
That's an increase of six minutes, which isn't great but far better than Universal Studios Florida.
Let's Talk about Islands of Adventure Wait Times
As I mentioned last month, one of the ironclad laws of theme parks involves wet rides.
When we enter the hotter times of the year, the wait times for these attractions don't merely creep up in size. They swell dramatically.
For this reason, I encourage theme park guests to take different approaches at the parks.
Find other cool zones and indoor attractions rather than standing in overly long lines for less stellar attractions.
I'm not saying that Dudley Do-Right's Ripsaw Falls is bad because it isn't. I happen to love this attraction…but I wouldn't stand in line an hour for it.
During the summer, you must take a more strategic approach at the parks. You may think "Ooh, wet ride! That'll cool me off!"
The catch is that most other park guests are thinking that, too. You can get two steps ahead of the crowd by selecting something like Poseidon's Fury instead!
For that matter, Minion Mayhem required roughly the same wait as Ripsaw Falls this month. The Despicable Me ride is vastly superior, though.
You'll get more out of your park visit by prioritizing indoor rides over wet ones on hot summer days. I know it's counterintuitive, but it's a strategy that works.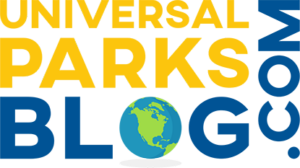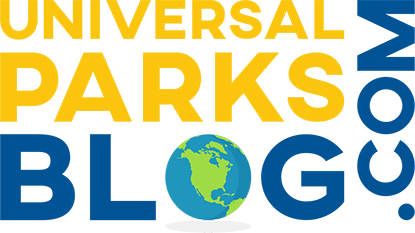 Thanks for visiting UniversalParksBlog.com! Want to go to Universal? For a FREE quote on your next Universal vacation, please fill out the form below and one of the agents from Let's Adventure Travel will be in touch soon!
Feature Photo: Universal