Planning the Perfect Day at Islands of Adventure
Universal Studios Florida represents the old guard at Universal Orlando Resort. You'll have a lovely park day here.
However, I'm more of a fan of the newer place, Universal's Islands of Adventure. It's the first place in the world that hosted a Harry Potter Land.
For that reason alone, I'll always love it the best. If you're visiting this park, you'll want to do everything possible.
For that to happen, you'll need a strategy. So here's a plan for the perfect park day at Islands of Adventure.
The Early Start
As I mentioned last time, the best possible visit here should start early.
Specifically, you should stay at one of the official Universal Orlando Hotels.
You'll find a hotel room that will fit your budget, and it'll come with a hidden benefit. You can use Early Park Admission to enter an hour early.
Islands of Adventure won't open all its rides for Early Park Admission. However, it usually operates the ones that are in the greatest demand.
The park lists these attractions and amenities available through July 31st:
Hagrid's Magical Creatures Motorbike Adventure
Harry Potter and the Forbidden Journey
Flight of the Hippogriff
Jurassic World VelociCoaster
Ollivanders
So, that's three of the four park attractions that have the longest average wait times, plus Forbidden Journey.
Also, you can buy a wand before the park officially opens! By doing so, you'll be able to utilize some of the interactive elements in The Wizarding World of Harry Potter.
Realistically, you should follow the herd during Early Park Admission, though. After that, Hagrid's Magical Creatures Motorbike Adventure gets crowded.
By riding this roller coaster before the park opens, you'll get to enjoy the best thing here before everyone else!
The side benefit is that you're already at Harry Potter Land when the park opens. This aspect allows you to ride Flight of the Hippogriff and Forbidden Journey next.
When things break right, you can feasibly ride everything here except for Hogwarts Express within an hour of the park's official opening. So you're already set for the day!
Late Morning/Early Afternoon
Once you finish living out every Muggle's dream, you can feasibly head clockwise to The Lost Continent or counterclockwise to Jurassic Park.
I suggest the latter because you're likely feeling a surge of adrenaline at this point. The other path leads to kiddie rides when you're ramped up and ready for more thrills.
At Jurassic Park, you'll find the newest attraction at the park, the VelociCoaster. It's pure joy, and you can compare it to Hagrid, too!
Next, you'll have the option to ride Pteranodon Flyers, a kind of hang glider experience intended for kids. If you're an adult, it's kind of meh.
You must make your own call here, as the wait can be 40 minutes or more. The next ride should actually be outside Jurassic Park. It's Skull Island: Reign of Kong.
Afterward, I'll suggest a strategy that may prove divisive. I believe you should circle back to ride Jurassic Park River Adventure.
Warning: you may get wet! That's totally fine, though. Your current path will take you to Toon Lagoon, which features two other wet rides.
So, you can knock out Dudley Do-Right's Ripsaw Falls and Popeye & Bluto's Bilge-Rat Barges.
This approach will cool you off as the day grows warmer. Plus, you'll have the option to dry off immediately afterward.
You can walk to the front of the park and head to Universal CityWalk Orlando for lunch.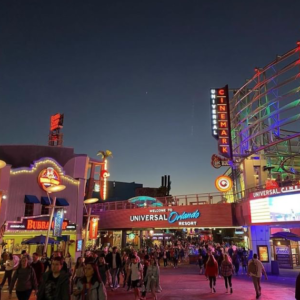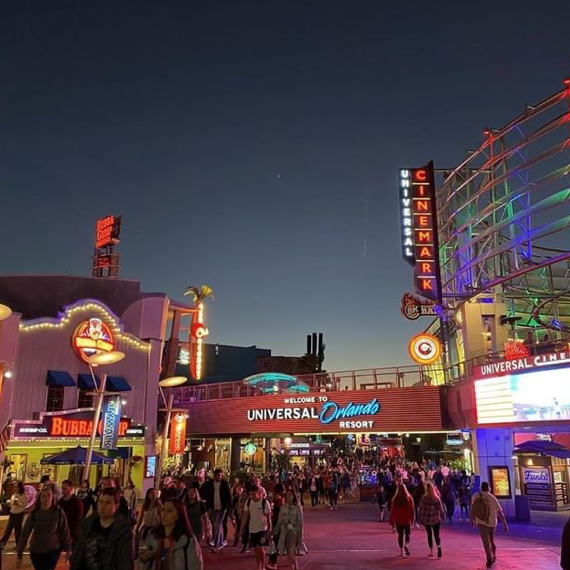 I highly recommend the Toothsome Chocolate Emporium & Savory Feast Kitchen, although the Cowfish Sushi Burger Bar is great, too.
Mid-Afternoon until Dinner
You've actually already ridden most of the top-tier attractions at the park. The two remaining iconic attractions are at Super Hero Island.
Conveniently, you'll find this place on your left when you reenter the park after lunch.
The first thing you'll come across is The Incredible Hulk Coaster, but I'd recommend that you let your food settle first.
Instead, you should keep walking to The Amazing Adventures of Spider-Man, which still gets my vote as the best ride at Islands of Adventure.
Then, you'll have your option of two carnival-ish rides before you return to The Incredible Hulk.
Those attractions are Storm Force Accelatron and Dr. Doom's Fearfall. Both provide plenty of fun, but they're not for everyone. Take some Dramamine first!

When you're ready, hop on The Incredible Hulk and then walk by Port of Entry again. We still have two islands left to visit!
Seuss Landing caters to children, but if you love the collective works of Dr. Seuss, you should still ride some stuff.
Options include The High in the Sky Seuss Trolley Train Ride, The Cat in the Hat, and One Fish, Two Fish, Red Fish, Blue Fish. I recommend the first two more than the last one.
You're now done with most of the rides, but a show remains. In The Lost Continent, you should visit Poseidon's Fury, an interactive adventure.
Universal Studios recently revamped it, making it better than ever. After that, you'll have the run of the park to do as you see fit.
Presuming that you bought tickets for both parks, you can take this opportunity to ride Hogwarts Express at Hogsmeade Station to Universal Studios Florida.
I'll die on the hill that it's one of the best five rides overall at Universal Orlando Resort.
One Last Thing…
When you're ready to leave the park (or Universal Studios Florida), make sure to visit Point of Entry one more time.
I've previously tried to sell people on the idea that Confisco Grille is underrated and a must-try dining experience.
Now, I'm coming with receipts. According to USA Today's 10best site, Confisco Grill is THE best theme park restaurant in the world!
So, this meal provides the ideal capper for the perfect day at Universal's Islands of Adventure!
Thanks for visiting UniversalParksBlog.com! Want to go to Universal? For a FREE quote on your next Universal vacation, please fill out the form below and one of the agents from Let's Adventure Travel will be in touch soon!
Feature Photo: Universal