3 Cool Delicious Universal Treats to Beat the Heat!
The sun is out, the temperatures are rising and it is hot! Looking for a fun way stay cool this summer while visiting Universal Orlando? Then it is time to indulge in some Delicious Universal Treats!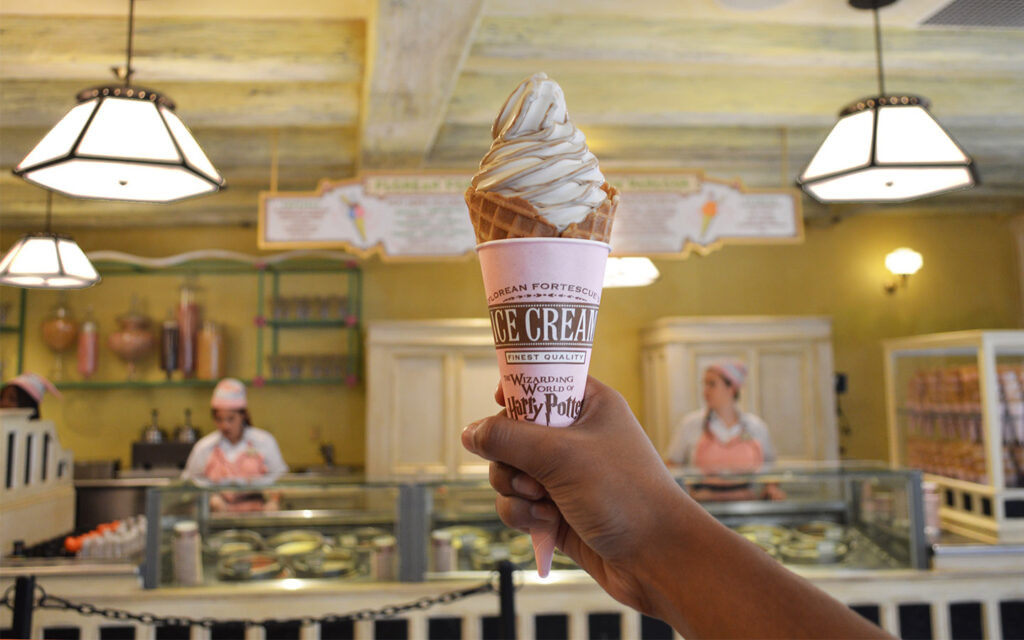 Cool, creamy, indulgent and sweet! Universal offers plenty of tasty offerings that will help you chill out this summer.
Looking to indulge? Needing an afternoon sweet? Read on for 3 Cool Delicious Universal Treats to Beat the Heat!
Dole Whip- Schwab's Pharmacy
Did you know Disney is NOT the only place to get these creamy, refreshing treat? You can enjoy this soft serve delight at Schwab's in Universal Studios!
Enjoy this pineapple dessert in a cup or in a cone! And while they only carry the classic flavor,  you can mix it up with some fun flavorful toppings!
Decadent Milkshake-Toothsome Chocolate Emporium & Savory Feast Kitchen
You can't go to Universal without stopping at Toothsome! In my opinion, this is the best and tastiest way to cool off this summer.
These are not just milkshakes- these are over the top creamy concoctions complete with a myriad of toppings, whipped cream, cookies, cupcakes, and more!
Indulge in one-of-a-kind flavors like Heavenly Hazelnut or the Thrilla in Vanilla! Their menu offerings are amazing!
Moose Juice, Goose Juice
Yum- this is a refreshing way to beat the heat. This is your favorite slushy in orange and sour green apple!
Whether you are looking for light and citrus-y (Moose Juice) or tangy and sour (Goose Juice) the flavor burst and frosty texture is perfect for hot summer days!
What is Your Fave?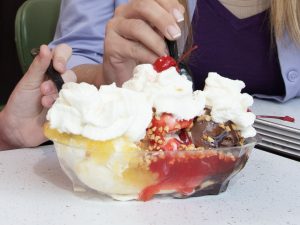 What is your favorite chilly treat? Do you have a go-to treat at Universal? Be sure to try this 3 Delicious Universal Treats. And be sure to follow along with UniversalParksBlog.com to stay updated on all things Universal!
Thanks for visiting UniversalParksBlog.com! Want to go to Universal? For a FREE quote on your next Universal vacation, please fill out the form below and one of the agents from Let's Adventure Travel will be in touch soon! 
Photo: Universal