Donkey Fusses at Guest Wearing Disney Gear
Let this be your lesson when you think about wearing Disney merch to Universal.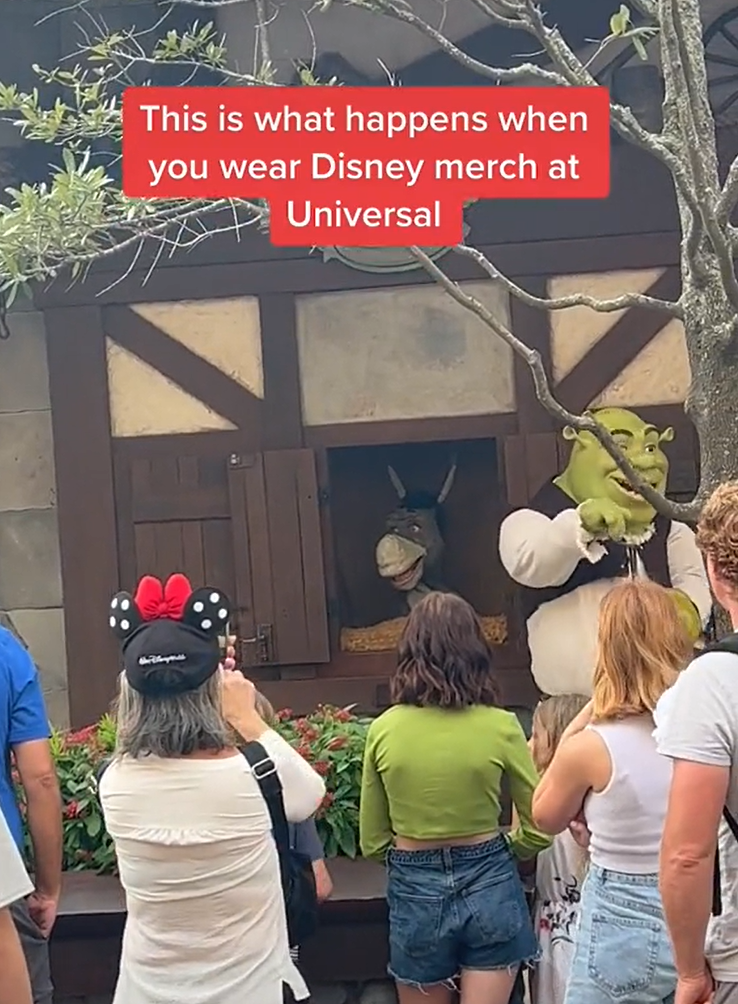 There is always a crowd at the popular meet and greet experience for Donkey and Shrek. And Donkey didn't skip a beat when he singled out a guest in the crowd wearing what he thought was too much Disney gear. Take a look at the viral TikTok below.
You can hear Donkey saying:
"You knew doggone well you was [sic] coming to Universal today, you knew it," said Donkey at the beginning of the video. "You had one job, and that was to come in here like you got some sense, but what did you do? Walk up in here with some Mickey Mouse ears on."
He continued:
"You're disrespecting me, Shrek, Fiona, Dragon, Gru, the minions, E.T., the Men in Black, Blue the velociraptor … you're disrespecting all those people with them Mickey Mouse ears". 
Of course, it was all in fun, but Mickey ears are a no-no accoriding to Donkey!
Are you ready to start planning your next adventure? Contact me today for your FREE, no obligation quote for a Universal vacation! My planning services are included at no extra cost. Get in touch at 843-288-1130, via email at whitney@letsadventuretravel.com or follow along on Facebook.
Source: @sarahbarkley_ via TikTok