Universal Studios Wait Times for January 2023
Welcome to 2023! As we enter the New Year, we can look back and tell how crowded the parks were during the holiday season.
Here are Universal Orlando Resort's wait times for the past 30 days!
Universal Studios Florida – The Big Four
Something you should know about Universal Studios is that it doesn't take a break during the holidays.
The era of winter closures is a relic. Today, guests flock to the parks during the holiday season. It's a must-visit time of year for many.
For this reason, the second half of December has evolved into the most crowded time on the annual calendar.
We can tell this from the crowds at the parks. Specifically, let's talk about the attractions that are usually the most popular four at Universal Studios Florida.
During December, these rides once again required the longest average waits at the park.
As usual, Harry Potter and the Escape from Gringotts led the pack with a wait of…142 minutes. Did I mention the parks get crazy during the holidays?
Yeah, so, that's an increase of 84 minutes from last time. That's a lot.
Meanwhile, guests stood in line for an average of 95 minutes for Despicable Me: Minion Mayhem, 53 minutes more than in November.
That's two different attractions whose wait times more than doubled in December.
Revenge of the Mummy similarly expanded its crowds. Roller coaster fans spent an average of 76 minutes in line, 40 minutes above November.
Finally, Hollywood Rip Ride Rockit required a 71-minute wait, up 45 minutes from last month.
Folks, there's no sugarcoating this one. The most popular rides at the park all more than doubled their waits in December.
People REALLY want to spend the holidays at Universal Studios.
Universal Studios Florida – Everything Else
Here are the other average waits at the parks:
TRANSFORMERS: The Ride – 3D – 65 minutes, up 31
Hogwarts Express – King's Cross Station – 59 minutes, up 21
The Simpsons Ride – 55 minutes, up 34
Race Through New York – 49 minutes, up 36
MEN IN BLACK Alien Attack! – 45 minutes, up 17
Woody Woodpecker's Nuthouse Coaster – 42 minutes, up 29
T. Adventure – 40 minutes, up 19
Kang & Kodos' Twirl 'n' Hurl – 39 minutes, up 23
Fast & Furious – Supercharged – 37 minutes, up 16
Curious George Goes to Town – 5 minutes, no change
So, if you wanted to do literally anything other than Curious George, you waited at least 37 minutes this week.
Overall, guests waited an average of 62 minutes per attraction at Universal Studios Florida. That might be the largest average wait I've ever tracked.
I mean, the 36-minute increase alone is longer than the average attraction wait for several months during 2022.
Universal's Islands of Adventure
I'm peeking at the rest of the numbers through my fingers…and I'm so scared.
Here are the average waits at the park:
Hagrid's Magical Creatures Motorbike Adventure – 149 minutes, up 34
Skull Island: Reign of Kong – 120 minutes, up 78 (!!!)
Jurassic World VelociCoaster – 107 minutes, up 63
Harry Potter and the Forbidden Journey – 92 minutes, up 62
The Incredible Hulk Coaster – 85 minutes, up 55
The Amazing Adventures of Spider-Man – 84 minutes, up 56
Flight of the Hippogriff – 76 minutes, up 40
Pteranodon Flyers – 70 minutes, up 31
Jurassic Park River Adventure – 61 minutes, up 44
The High in the Sky Seuss Trolley Train – 52 minutes, up 33
Poseidon's Fury – 46 minutes, up 21
Dudley Do-Right's Ripsaw Falls – 45 minutes, n/a
One Fish, Two Fish, Red Fish, Blue Fish – 39 minutes, up 25
The Cat in the Hat – 35 minutes, up 23
Hogwarts Express – Hogsmeade Station – 34 minutes, up 8
Doctor Doom's Fearfall – 32 minutes, up 22
Caro-Seuss-el – 19 minutes, up 14
Storm Force Accelatron – 12 minutes, up 7
Popeye & Bluto's Bilge-Rat Barges – 10 minutes, up 3
I mean, you can look at this data and tell. Everything is way up. Like, crazy up.
Overall, guests waited for an average of 60 minutes per attraction. That's 32 minutes more than last time. It's also more than double.
You'll also notice that three different attractions increased their waits by more than an hour, while two others were nearly up by that much.
Let's Talk about Universal's Islands of Adventure Wait Times
Look, you get the point. Hagrid isn't that far removed from averaging a 150-minute wait. However, it's been an unusual event to occur in 2022.
Meanwhile, the other stuff here breaks my brain. Sure, Skull Island and the VelociCoaster are still new enough to justify that sort of wait during peak season.
What about Forbidden Journey and The Incredible Hulk Coaster, though? Those wait times haven't made sense at any point since like 2016.
Universal Studios was absolutely mobbed during the holiday season. Period.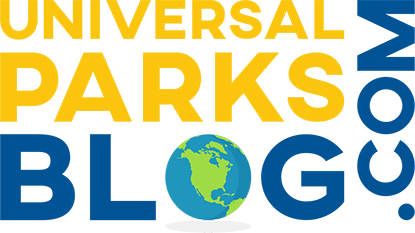 Thanks for visiting UniversalParksBlog.com! Want to go to Universal? For a FREE quote on your next Universal vacation, please fill out the form below and one of the agents from Let's Adventure Travel will be in touch soon! 
Feature Photo: Universal