Frisco Mayor Reveals Plans for New Universal Studios Park
While many Universal Studios fans have expressed their excitement about the upcoming Frisco, Texas, park, nobody is more enthusiastic than Jeff Cheney.
As the Mayor of Frisco, Cheney will gain as much as anybody if this project succeeds.
The Mayor can accurately state that he brought a new industry to America's fastest-growing city.
Recently, Cheney provided additional details about the Universal Studios Frisco project. Here's what we learned.
The Project's Size and Scope
Frisco's residents weren't entirely happy about this announcement. While everyone understands that property values will soar, that was already gonna happen anyway.
Frisco has evolved into one of the hottest real estate markets in the southwest.
So, the Chamber of Commerce held what it called a Universal Meet and Greet at Collin College.
Inclement weather forced the rescheduling of two previous events, which the chamber panelists consolidated into a single presentation.
In preparation for this back-and-forth discussion, Frisco's social media team released several essential details about the project.
We've confirmed the size of the Frisco campus. The next Universal Studios project will cover 97 acres of land.
That's more than 20 acres smaller than either Universal Studios Florida or Universal's Islands of Adventure.
This smaller footprint isn't a surprise. It's a feature, not a bug. Universal executives intend this family-focused theme park to operate modestly.
Given the target audience, Universal has no need for giant thrill rides that take up a lot of space.
In fact, only 30 acres of this land will go to the park itself plus the adjoining official hotel.
Universal will save roughly two-thirds of the land for parking and future expansions. So, we're talking about a park with an extremely small footprint.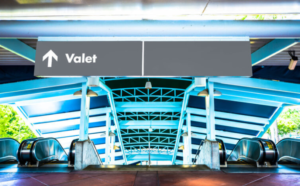 Internal documents indicate that the Frisco theme park will cover roughly a quarter of the land at any of Universal's current three American theme parks.
Also, a point that shouldn't be lost on any theme park fan these days is that land is costlier to purchase now.
Even a 97-acre land grab is rare given the saturated nature of massive real estate transactions.
In fact, Universal has purchased a triangular piece of land because that was all it could get.
General Park Plans
All these plans can and probably will change. What's happening now is that elected politicians are actively campaigning to make the Frisco build more popular.
As one local summarized, people outside the greater Frisco area loooove the idea, while the residents require a better sales pitch.
Frisco's Mayor provided some additional details to assuage these fans. For starters, he emphasized the family atmosphere at the upcoming park.
Universal Studios will target parents with children ages three to nine years old for the Frisco mini-park.
This strategy represents quite the role reversal for Universal. Historically, the company has ceded children to Disney and target teens/young adults.
Universal sells itself as the place where people go once they've aged out of Disney fandom.
The Frisco theme park sounds much more Disney-like in design. Even the plans state that adults and "older siblings are welcome."
However, the ride designs will target younger children, reinforcing what we'd previously stated here at UniversalParksBlog.
Universal's documentation describes the Frisco project as "one-of-a-kind," meaning that we won't see clones elsewhere in the United States.
According to the Mayor, this new park won't open before 8 a.m. or close later than 9 p.m. That's something they're saying to ease the concerns of citizens.
Realistically, when you're targeting children under 10, you're not going to operate past 9 p.m. anyway, though.
Of course, that's only the schedule for most dates. Universal has persuaded Frisco to allow the park to host "20 special events" annually.
On these nights, the park can stay open "no later than 10 p.m." I don't want to get too far ahead of myself here, but that sure sounds like holiday-related events.
Frisco may yet get some semblance of Halloween Horror Nights!
Everything Else We Learned
Frisco had previously designated this land for office space, retail buildings, and apartment complexes.
Government officials are currently reworking the paperwork to authorize the new theme park.
Residents believe the city's traffic will increase dramatically due to the new theme park. They're almost certainly right.
Still, Frisco officials claim – and with a straight face! – that traffic would have been five times worse under the previous zoning designations.
In other words, somebody's job right now is to sell people on the idea that a strip mall, some random company's office building, and some apartments would create exponentially more traffic.
Go with God, my child.
Anyway, Universal projects weekday attendance of 7,500 and a rise to 20,000 on Saturdays.
Obviously, Universal doesn't include employees in these numbers. That's an estimate of about 3.4 million annual guests at the park.
Even during Universal's nightmare pandemic year of 2020, Universal Studios Florida hosted four million guests.
You should be grasping how modest the goals are for this project. It's just gonna be a nice little family theme park.
In fact, the Mayor indicates that the park will include "no big buildings" and operate "no 'dark' rides."
I don't believe the latter is correct. It's likely a misunderstanding of the industry term.
As for the family coaster, it won't be tall, with a maximum of 50 feet high.
Also, we learned that Universal's official resort will stand either four or five stories high.
While residents heard all the right things, they still expressed numerous concerns about the project.
You can watch some highlights from the public meeting here:
Universal Studios and Frisco officials clearly still have some work to do to sell the locals on this idea.
As a reminder, nothing's set in stone until Universal breaks ground on the project, though.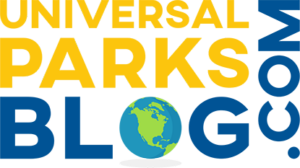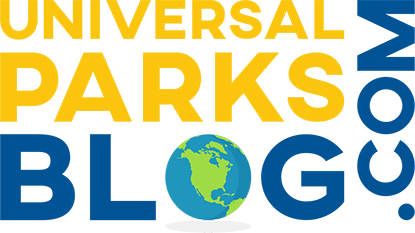 Thanks for visiting UniversalParksBlog.com! Want to go to Universal? For a FREE quote on your next Universal vacation, please fill out the form below and one of the agents from Let's Adventure Travel will be in touch soon!
Feature Photo: Universal