What Should We Expect at Halloween Horror Nights 2023?
We are not quite halfway to Halloween and won't be for another eight weeks.
Still, we are far enough into 2023 that it's time for speculation about Halloween Horror Nights.
Insiders have released their first set of hints for HHN 2023 houses. Here's what we've learned.
About Halloween Horror Nights
If you're a self-respecting Halloween Horror Nights fan, you know the deal here.
For more than 30 years, Universal Orlando Resort has hosted the grandest of all Halloween events, Halloween Horror Nights (HHN).
I wrote a brief history during the pandemic and will likely update it this fall.
The gist is that Universal started something in 1991 that has become central to the park's overall fate and public perception.
Fans didn't like that Universal Orlando Resort and Universal Studios Hollywood closed during the pandemic. But they absolutely HATED the ripple effects on HHN.
When the event returned, Universal employed social distancing and other tricks to protect guests while maintaining the legacy of this event.
From its humble origins, HHN has evolved into the signature event, so much so that Universal has licensed a permanent event in Las Vegas.
In two or three years, guests can always live out an HHN experience in Vegas. It'll remain secondary to the ones in Hollywood and Orlando, though.
What's so special about them?
Universal hosts several thematic houses, each providing a claustrophobic backdrop for guests.
Simultaneously, the park segments some sections as Scare Zones, places where anything goes, thanks to the Scare Actors.
That's the name Universal uses for its specially trained event workers. They're live performers capable of improvising on the fly to intensify the moment.
Let's just say that if a Scare Actor runs at you, absolutely anything could happen in the moment…and it'll get your pulse racing.
Finally, while I mentioned that we're not halfway to Halloween, the 2022 HHN event started on September 2nd. And that is six months from now!
So, yes, the time is right to think about HHN 2023.
What Should We Expect at HHN 2023?
Anticipating new Houses has proven easier during the pandemic. Since few films earned theatrical releases, you could safely bank on any horror film that did.
For example, the 2022 HHN event included a Blumhouse joint House that joined The Black Phone and Freaky.
Since HHN ended, Blumhouse Productions has released arguably its most buzzworthy title in recent memory, M3GAN, a story about a child-sized robot doll.
The story's title references a Model 3 Generative Android, and it's a sizable hit. Blumhouse spent $12 million on a film that has earned $170+ million in box office.
You can watch M3GAN on Peacock right now if you're interested.
As you might imagine, a doll-based House wouldn't cost much to design, which is why Chucky from the Child's Play franchise appears so frequently.
In fact, I'll go ahead and add that we already know one House for sure this year.
The day after HHN 2022 ended, Universal announced a Chucky House for 2023.
So, the only reason we wouldn't get a M3GAN House this year is if two Doll Houses seem redundant to park planners. I doubt that, though.
Instead, what's likeliest to happen is that the Blumhouse House splits stories again.
Specifically, the latest rumor involves Insidious, a 2010 film.
I'm a bit dubious about this one, as Insidious has spawned three forgettable sequels, the last of which debuted more than five years ago.
A fifth Insidious film comes out in July and stars horror staple Patrick Wilson, and that's the rationale for a House.
I suspect a likelier candidate arrives in August, mere days before HHN 2023, though. It's a different Blumhouse movie, They Listen.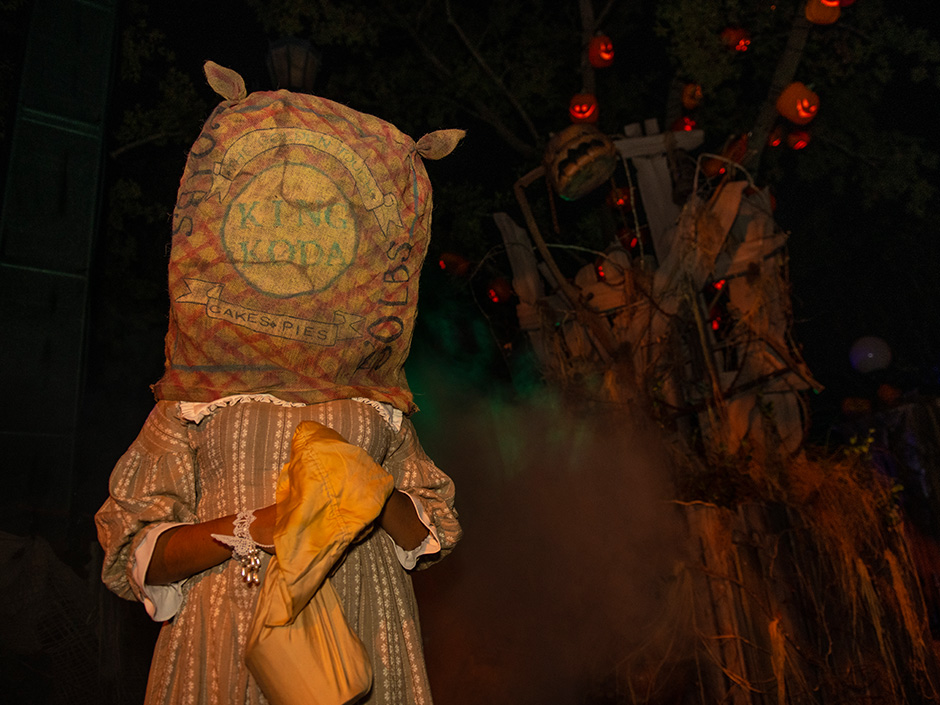 Blumhouse isn't releasing plot details, which hints that this is a big project.
Other Potential Houses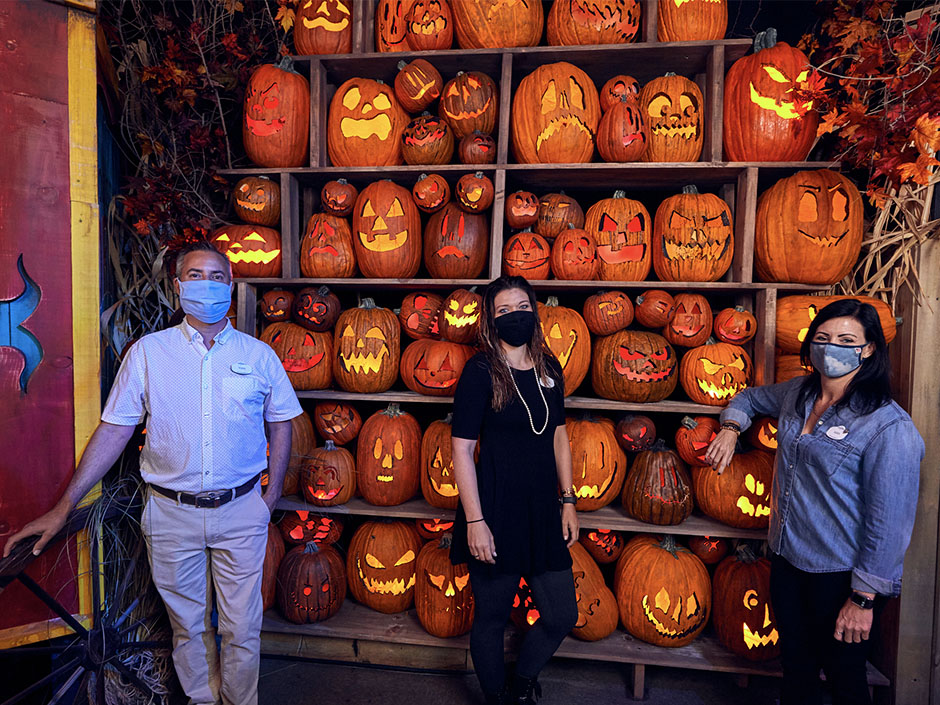 The thing about rumors and speculative maps is that they're wrong more often than they're right.
So, that's why you should take most of these reports with a grain of salt, at least for now.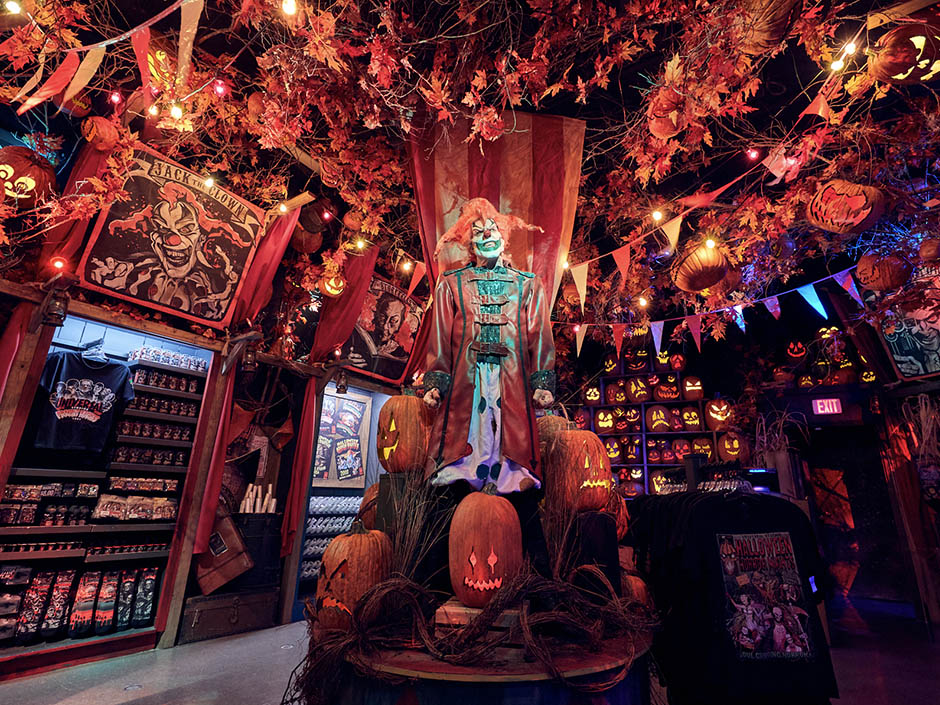 Last year, the only hot rumor that paid dividends was the least likely one, a House starring The Weeknd.
Still, one House this year feels obvious. The Last of Us is unquestionably the hottest thing on streaming right now. It's also an apocalyptic zombie drama.
Presuming that Universal can work out the licensing on a Sony video game produced by Warner Bros., this House should happen. And it'll be incredible.
As usual, we can also expect a Classic Monsters House based on the beloved Universal Pictures characters from the halcyon days of yore.
Don't expect some sentimental look back, though. The most recent versions have included decapitations…and of core Classic Monsters to boot!
Meanwhile, speculation centers on several new Houses for 2023. Up to five of them will allegedly anchor the event.
Their names are…colorful. We've got Lair of the Banshees, Devil Dogs, and Anchor.
HHN veterans probably just had some ideas about what two of those could be, but we're all merely speculating for now.
The Final Three House Rumors
Some other potential House names have left me scratching my heard. For example, fans are calling one "Japanese."
Having watched my share of Japanese horror movies, I'm terrified that Beat Takeshi is making his way to Universal Studios.
In reality, Japanese as an HHN House is probably more charming.
There's also a report of Krampus, which sounds very HHN and somewhat in the Christmas spirit.
I'd go with Violent Night if I were using it, though. Since that's a Universal project, I wouldn't rule it out yet.
Finally, one House is just called "Guitar" for now. After what happened with The Weeknd, the possibilities here are tantalizing!
Which rocker also loves HHN so much that they want to put their stamp on the event? And who would create the best visuals, ones to match/surpass After Hours Nightmare?
Is incorporating rock music a permanent part of HHN Houses moving forward? Let's all hope so!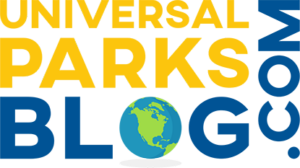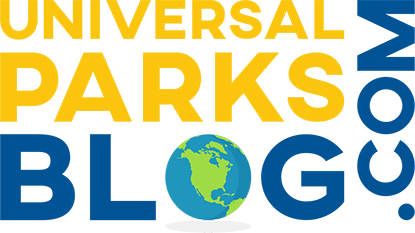 Thanks for visiting UniversalParksBlog.com! Want to go to Universal? For a FREE quote on your next Universal vacation, please fill out the form below and one of the agents from Let's Adventure Travel will be in touch soon!