What Are the Best Rides at Universal Studios Florida?
Universal Studios Florida has entered a transitional phase in 2023.
Park officials have closed several attractions whose popularity had waned in recent years.
Conversely, a new Minions attraction, Illumination's Villain-Con Minion Blast, will arrive this summer. That doesn't help you now, though.
So, what are the best rides at Universal Studios Florida right now? Here are my nine favorites.
Despicable Me: Minion Mayhem
When Minion Blast opens, it'll have some work to do. If the attraction disappoints, it'll fall well short of Minion Mayhem as the best Despicable Me ride.
Since Minion Mayhem's inception, it has demonstrated motion simulation done right.
While Universal Studios absorbs plenty of criticism for its reliance on motion simulation rides – we'll discuss three today – this one perfects the technique.
Guests embark on a grand adventure to celebrate the adoption anniversary of Margo, Edith, and Agnes.
So, you'll love the ride and particularly appreciate the heartwarming ending.
E.T. Adventure
Like many Central Floridians, I say the catchphrase often enough. "If Universal ever comes for E.T. Adventure, we riot!"
Thankfully, Universal theme park executives either live in the area or visit often enough that they get the point.
This ride debuted with the park in 1990 and remains one of the most visceral experiences. It's a charming recreation of the Steven Spielberg movie, E.T.
The warmth of E.T. Adventure works in sharp contrast to the park's other attractions. It's family-friendly and a throwback to a different era of theme park design.
Harry Potter and the Escape from Gringotts
I'm not ranking the attractions today, merely listing the ones most people would agree are the best.
However, if I selected one as the top ride at Universal Studios Florida, it'd be Harry Potter and the Escape from Gringotts.
This attraction combines the best elements from dark rides and roller coasters into an inimitable experience.
While many Universal fans would suggest that Hagrid's Magical Creatures Motorbike Adventure claims the title as Universal's best ride, I disagree.
While Hagrid always entertains with its thrills, Escape from Gringotts tells a better and more enriching story.
Hogwarts Express – King's Cross Station
Speaking of Harry Potter rides, one will transport guests between the parks.
Universal designers didn't take the easy way out, though. You'll find a different version of the ride experience each way.
When you ride the King's Cross Station to Universal's Islands of Adventure, you'll encounter the most terrifying creatures of all, Dementors.
Well, you'll notice their shadowy presence behind the door to your train cab, but it's still an unsettling experience!
The immersion on Hogwarts Express is stunning, considering that it's a somewhat makeshift solution.
Universal wanted a train that would transport guests between its two theme parks.
By adding a few digital elements to the experience, Hogwarts Express evolved into an essential ride during any Universal Studios visit.
Hollywood Rip Ride Rockit
Speaking of roller coasters, Universal Studios Florida hosts two excellent ones.
The newer of them is Hollywood Rip Ride Rockit, which debuted in 2009. This thrill contains a unique feature, a vertical lift with a 167-foot drop.
However, that's not the best part. Before the ride begins, you can select one of dozens of songs.
This music will play during your ride experience. So, you can decide the intensity of your musical accompaniment during what is a hardcore coaster.
You'll reach 65 miles per hour quickly and aggressively. Afterward, you'll hold on for dear life.
Seriously, this ride will test your endurance in the best possible way. It's a rough journey to the top and a long way down from that drop.
MEN IN BLACK Alien Attack
Here's perhaps the most entertaining ride at the park in that it's competitive.
Universal ride designers paid attention to a scene from the first Men in Black movie wherein the potential recruit tests his mettle.
The character must shoot aliens who are attempting to enslave New York. This attraction expands that concept to a wider scale with a test of your reflexes.
Wave after wave of alien invaders will appear. You must zap them all or face humanity's doom…due to your incompetence.
The best part about MEN IN BLACK Alien Attack is that the experience changes each time.
Where you sit and how accurate you are will determine your success and bragging rights/enjoyment level.
Revenge of the Mummy
I'll die on the hill that Revenge of the Mummy is the best roller coaster at Universal Studios Florida.
Yes, I know that people stand in line the longest for Hollywood Rip Ride Rockit. Also, I readily admit that the personal soundtrack is awesome.
Still, I'm in the crowd who finds Hollywood Rip Ride Rockit too rough. Conversely, Revenge of the Mummy is so smooth and so immersive.
Little design tricks like fire and brimstone enhance the belief that you're in mortal peril as the proverbial Mummy hunts you.
Then again, you really shouldn't be there. You're in Imhotep's Egyptian temple, and I don't recall him inviting you.
Apparently, you missed the sign that intruders will be shot, cursed, and eternally punished. This ride does all…well, most of this in a really fun way.
The Simpsons Ride
Some Universal Studios Florida purists will never forgive this attraction for its very existence. To them, this ride comes at the expense of the old Back to the Future ride.
To these people, I say harrumph! The Simpsons is better than Back to the Future! Yes, they're both great, but Back to the Future only lasted three movies.
We're 30+ seasons into The Simpsons, and it's renewed through season 35! You got to give the people what they want!
Thankfully, The Simpsons Ride does just that by dropping guests into a thrilling showdown between Sideshow Bob and his mortal enemy, The Simpsons family.
You will not believe the lengths Sideshow Bob will take to bring down The Simpsons once and for all. Spoilers: he doesn't.
TRANSFORMERS: The Ride 3D
Everyone needs a little boomboomboom in their lives. If you're a fan of big explosions and nonsensical plots, this is the ride for you.
Inspired by the Michael Bay franchise of live-action films, TRANSFORMERS: The Ride 3D throws out all the plot twists and story from the animated cartoons.
Now, the rules are much simpler: ALL DECEPTICONS MUST DIE!!!
This ride provides exactly the kind of whizbang action you'd expect, and it's a visceral thrill that will leave you gasping for breath when it's over.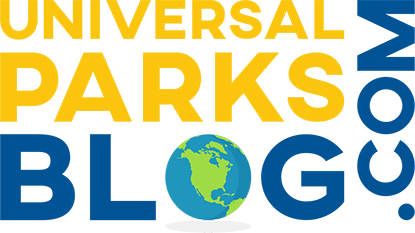 Thanks for visiting UniversalParksBlog.com! Want to go to Universal? For a FREE quote on your next Universal vacation, please fill out the form below and one of the agents from Let's Adventure Travel will be in touch soon!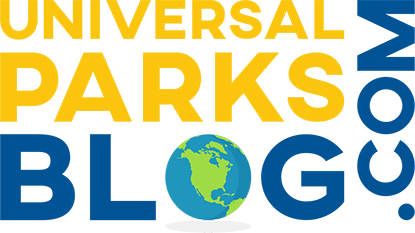 Thanks for visiting UniversalParksBlog.com! Want to go to Universal? For a FREE quote on your next Universal vacation, please fill out the form below and one of the agents from Let's Adventure Travel will be in touch soon!
Featured photo: Universal