We're Fired Up Over This Toothless Souvenir Popcorn Container
Our UniversalParksBloggers are on the scene at Universal Orlando today where they made a special trip to pick up a new souvenir popcorn container! This cutie was inspired by our favorite dragon friend Toothless from the How To Train Your Dragon films and DreamWorks Dragons.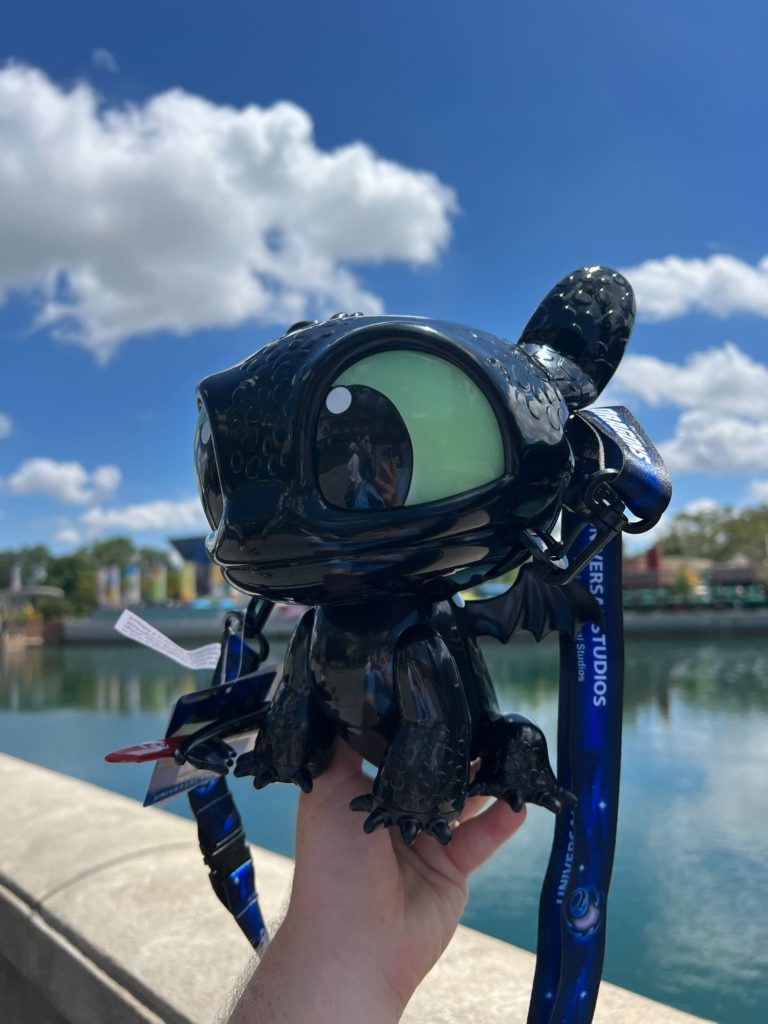 This adorable souvenir popcorn container features a wide-eyed Toothless, a Night Fury dragon with dark black scales.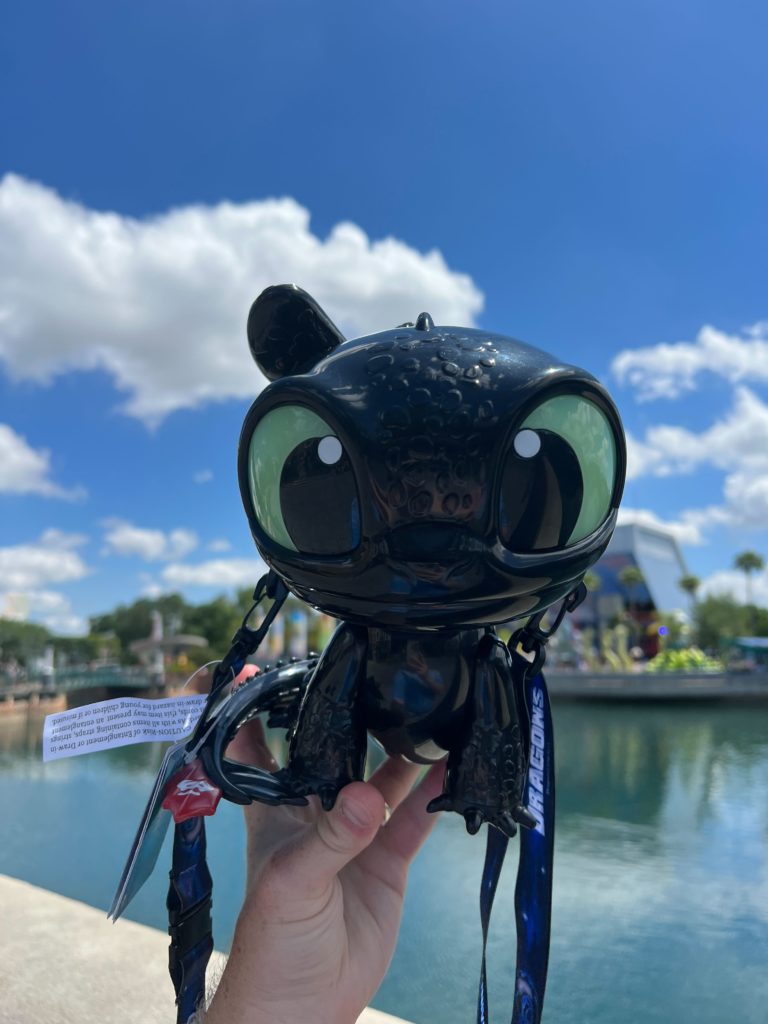 As you can see from these images, Toothless has a drawer that opens up in the back providing the perfect place to keep your favorite theme park treats.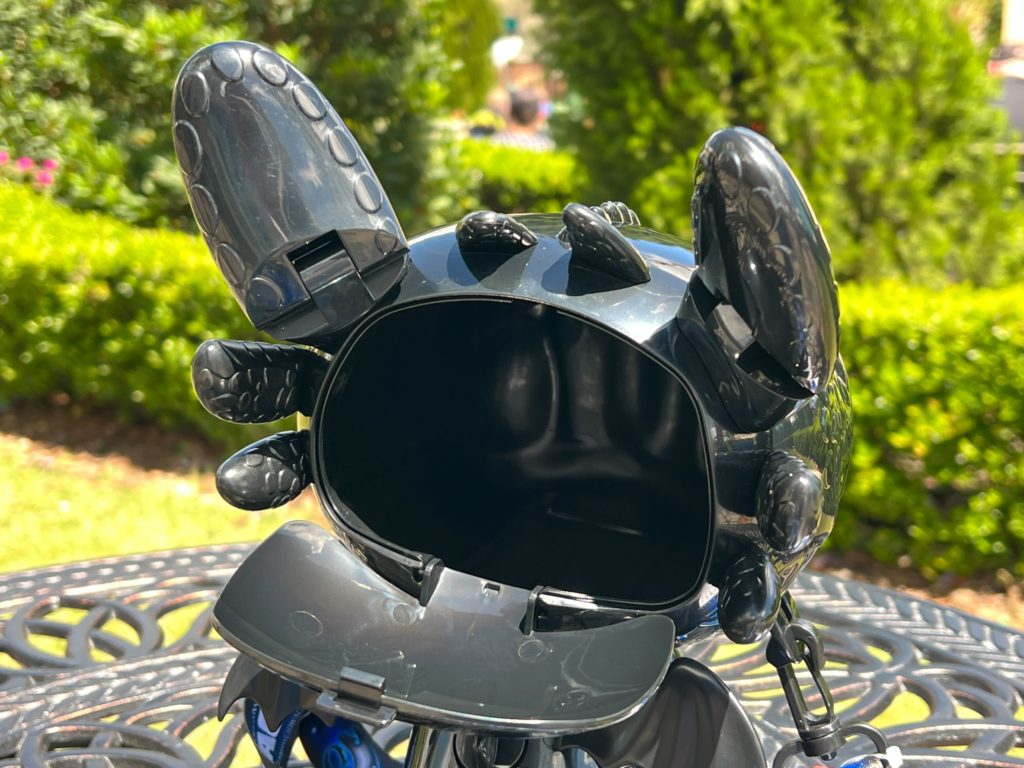 On the back, just above his tail, you'll find a quote wind-up dial.
When you turn the dial it makes Toothless's ears wiggle!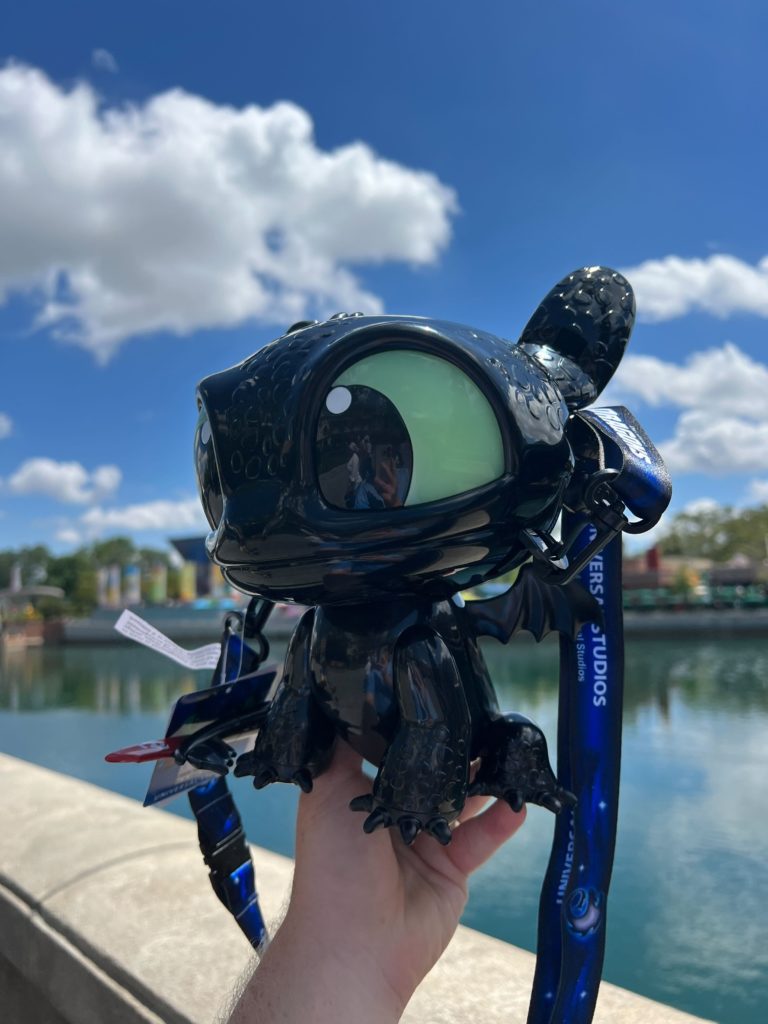 As if all of this wasn't cool enough, you can also press a button at the top and the dragon's eyes will glow.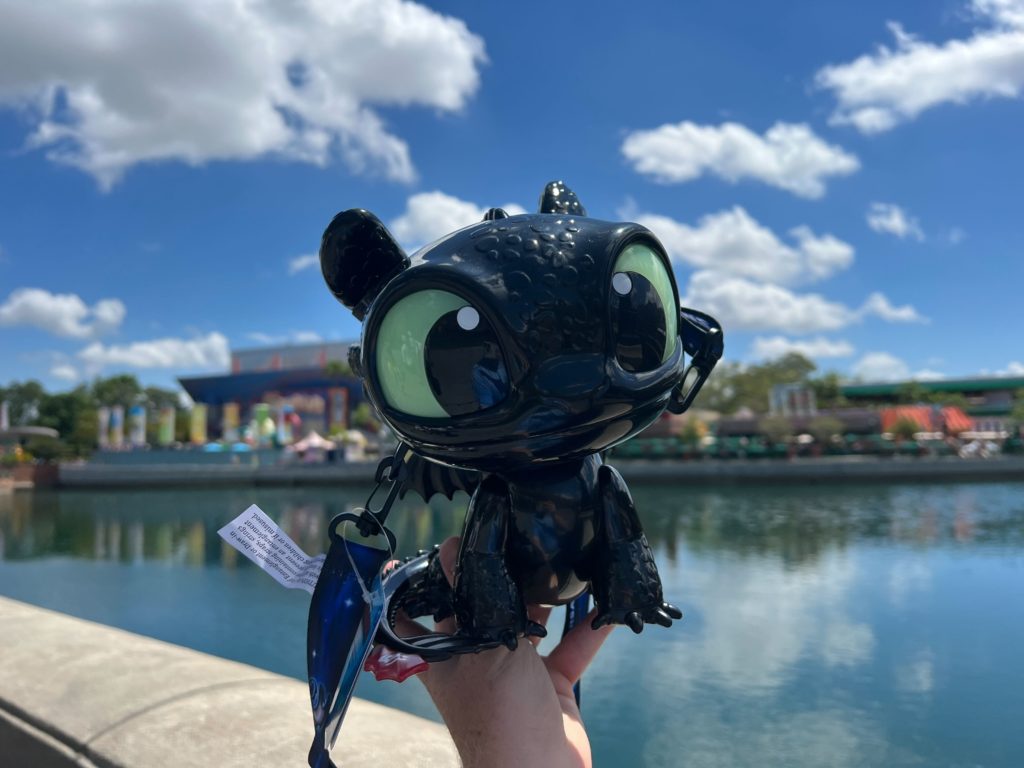 The Toothless Souvenir Popcorn Container has two light-up modes. The first emits a solid light and the second has a strobe effect.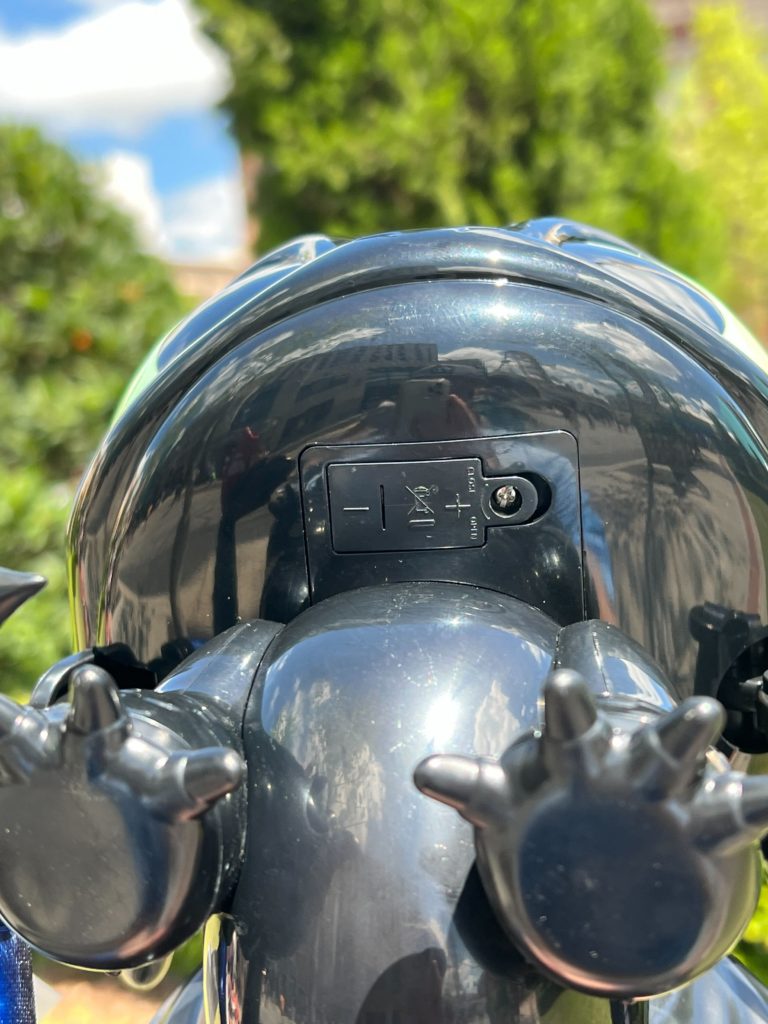 The battery for the lights is under Toothless's chin and can be replaced.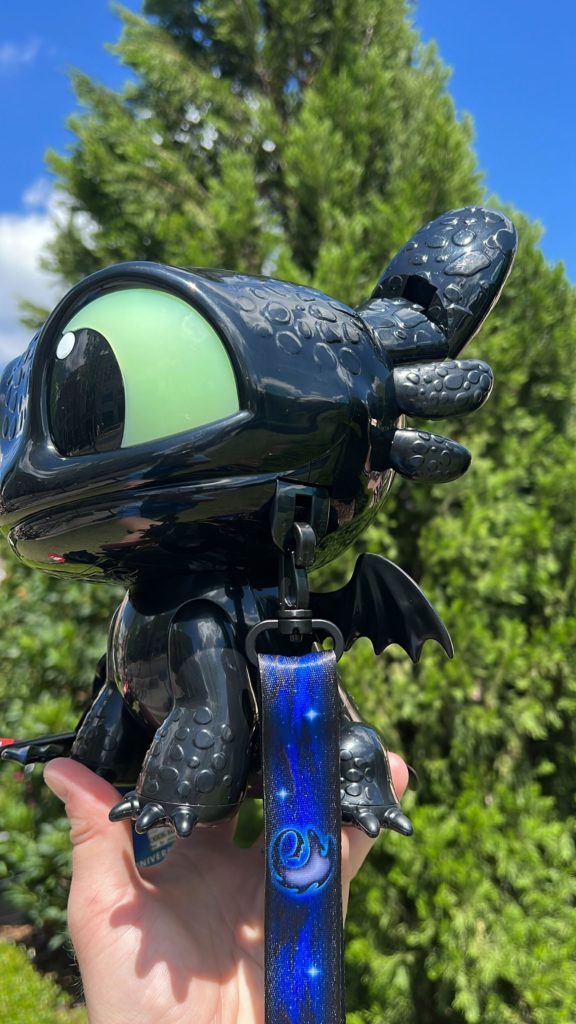 Because you'll want to carry this cute popcorn container with you everywhere you go, it also comes with an adjustable strap.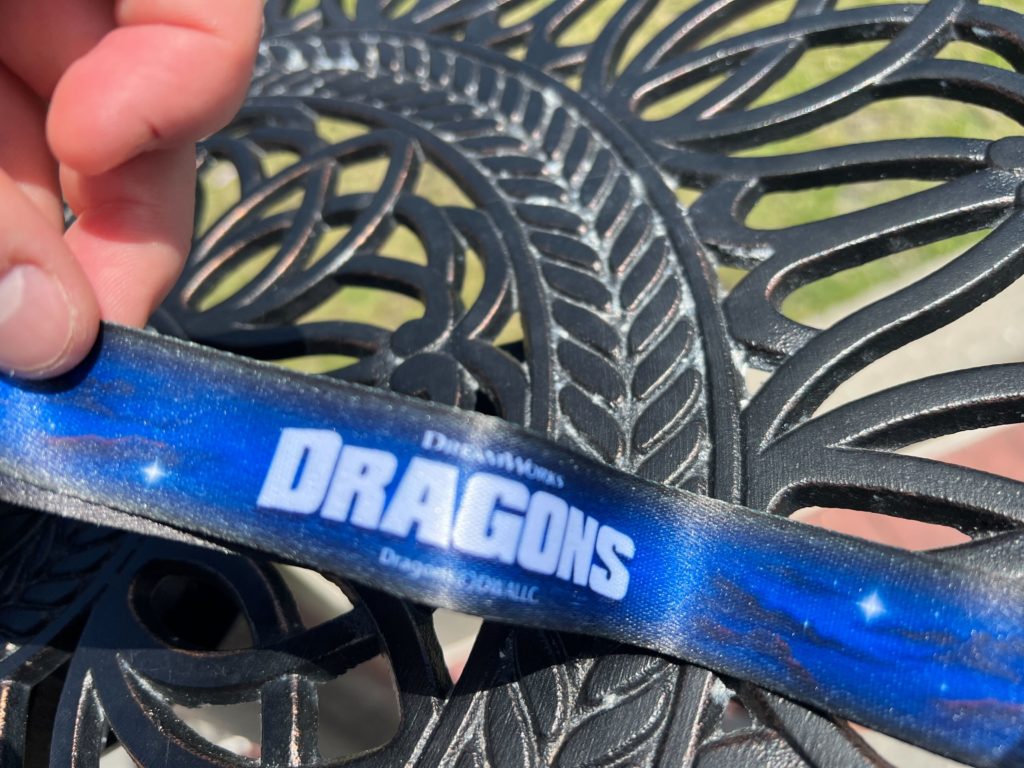 The lanyard features the official Dragons logo.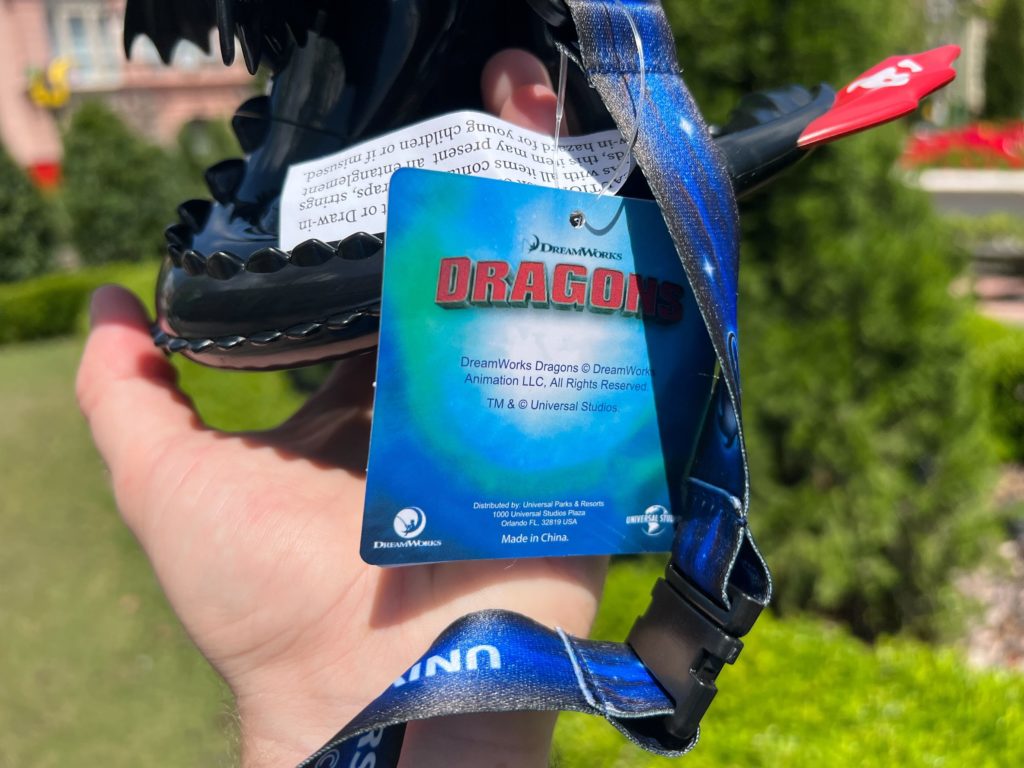 This item retails for $29.99.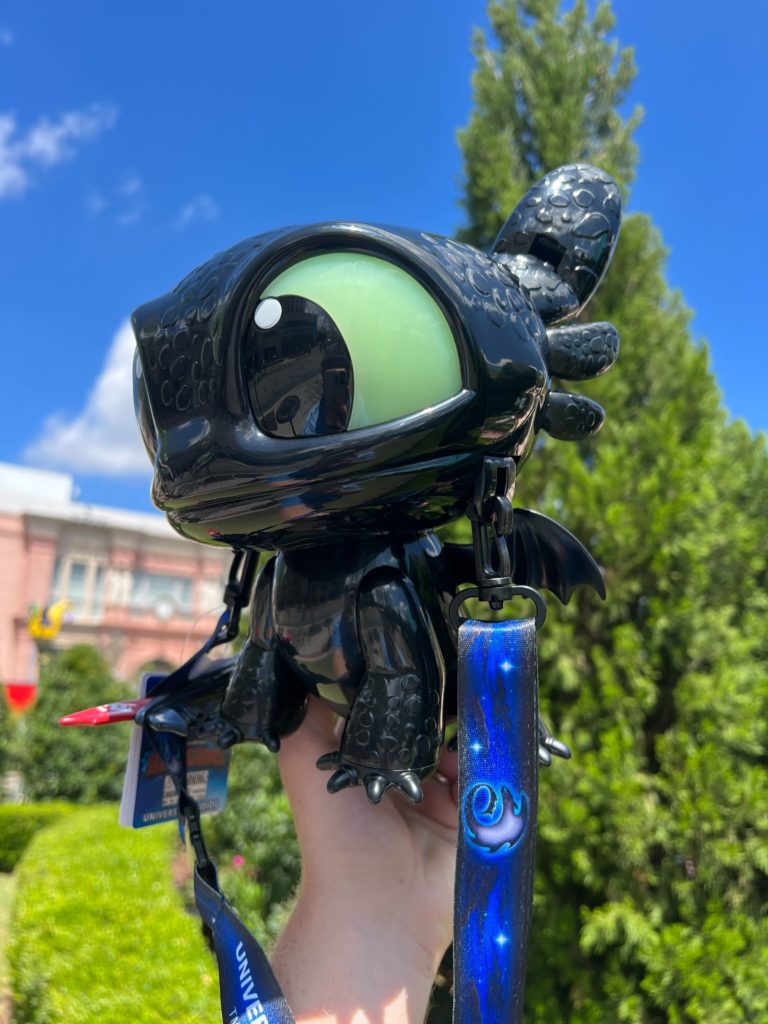 We found this cutie at the popcorn stand toward the front of the park (Universal Orlando.)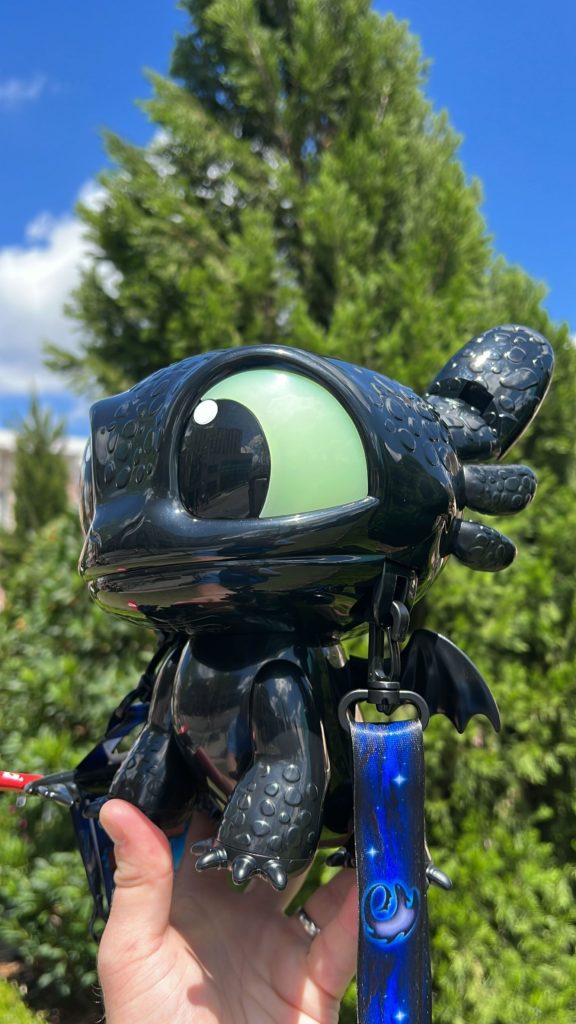 We love that Universal is giving Disney a run for its money in the souvenir popcorn container game.  We hope that this is just one of many fun souvenirs we see in the weeks and months ahead!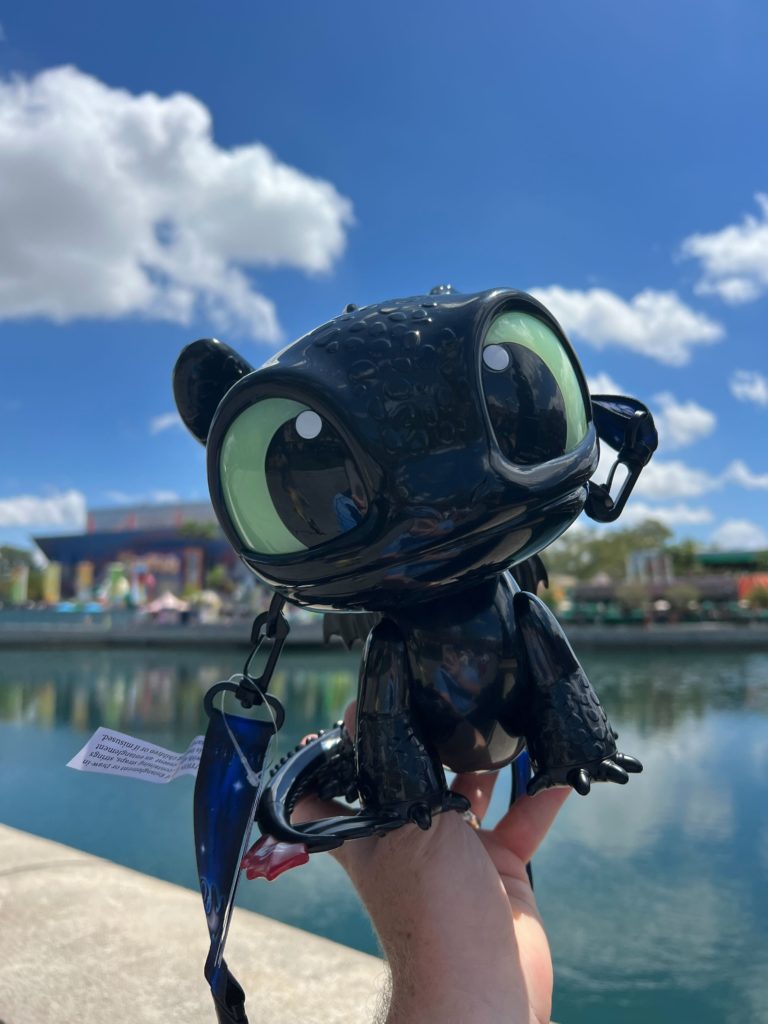 Readers are encouraged to keep following along with UniversalParksBlog for the latest news and updates. We'll be coming to you LIVE! from the theme parks each and every week.
Find articles like this helpful? Then why not consider working with an Authorized Universal Vacation Planner? As an agent with Let's Adventure Travels, I'll be on hand to assist you with everything from finding your perfect package to helping you plan lots of special touches to make your visit one you'll never forget  Best of all my services are absolutely FREE.  Get in touch at 1.800.801.4025 via email at mroden@letsadventuretravels.com or follow along on Facebook