What Is Universal Express Pass, and Do You Need It?
Quick! Name the worst part of any theme park visit!
The answer is standing in lines, isn't it? We all hate robotically following the crowd into the attraction building. It's annoying and makes us feel small.
Did you know you can skip the lines at many Universal Orlando Resort attractions? It's true, and I'm here to tell you the magical secret.
What is Universal Express Pass, and do you need it for your park visit? The answer is yes. Allow me to explain why.
What Is the Universal Express Pass?
Most major theme parks today have a virtual queuing system to manage theme park lines more efficiently.
Basically, the theme park sells front-of-the-line access as an upsell feature. The guests who don't want to spend all day in line pay more for the ability.
At SeaWorld Orlando, you can purchase Quick Queue. Walt Disney World sells two versions: Disney Genie+ and Lightning Lane.
Universal Orlando Resort's two theme parks, Universal's Islands of Adventure and Universal Studios Florida, sell the Universal Express Pass.
While all three Orlando theme businesses apply that same principle, the price for each one varies. And the explanation of why comes down to how the system works.
For example, Disney sells its newest rides as Lightning Lanes. You must pay $10-$25 for a single ride.
Alternatively, you can purchase Disney Genie+, which effectively packages several attractions for one price.
Unfortunately, Disney doesn't guarantee the number of attractions you'll experience, though.
The Quick Queue at SeaWorld Orlando offers something truly unusual. For $299, you can purchase access to shorter lines for the entire year.
On a daily basis, you may purchase several different variations of Quick Queue, depending on how much you choose to buy your way out of standing in line.
Universal Studios takes a more comprehensive approach with its service.
With the Universal Express Pass, you can skip 90 percent of the line for all the participating attractions.
With many Disney attractions, you'll still wait 15 minutes or longer when you use Disney Genie+.
The Universal Express Pass takes you close to the front of the line. You'll find that the specific location varies per attraction, but some of the "waits" border on walk-ons.
How much would you pay for that ability? First, you'd need to know which rides qualify for Universal Express.
Which Universal Studios Ride Queues Can You Skip?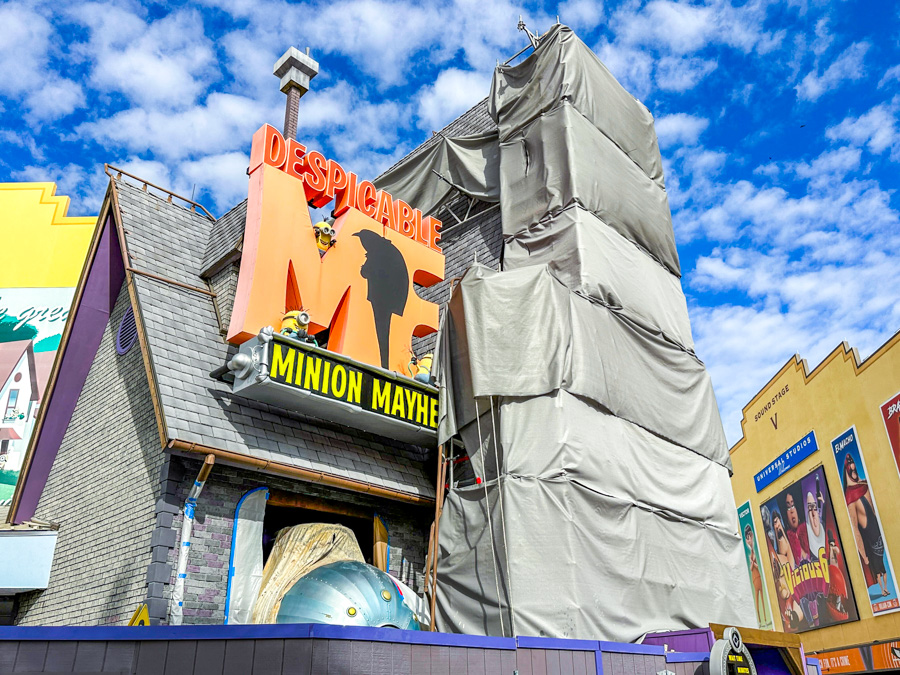 You'll discover many attractions that participate in the Universal Express Pass program.
Here are the attractions available at Universal Studios Florida:
The Bourne Stuntacular
Despicable Me Minion Mayhem
E.T. Adventure
Fast & Furious – Supercharged
Harry Potter and the Escape from Gringotts™
Hollywood Rip Ride Rockit
Hogwarts™ Express (Park-to-Park admission ticket required)
Kang & Kodos' Twirl 'n' Hurl
MEN IN BLACK™ Alien Attack™
Race Through New York Starring Jimmy Fallon
Revenge of the Mummy
The Simpsons Ride™
TRANSFORMERS: The Ride-3D
And here are the ones at Islands of Adventure:
The Amazing Adventures of Spider-Man®
Caro-Seuss-el™
The Cat in the Hat™
Doctor Doom's Fearfall®
Dudley Do-Right's Ripsaw Falls®
Flight of the Hippogriff™
Harry Potter and the Forbidden Journey™
The High in the Sky Seuss Trolley Train Ride!™
Hogwarts™ Express (Park-to-Park admission ticket required)
The Incredible Hulk Coaster®
Jurassic Park River Adventure
Jurassic World VelociCoaster
One Fish, Two Fish, Red Fish, Blue Fish™
Popeye & Bluto's Bilge-Rat Barges®
Poseidon's Fury
Skull Island: Reign of Kong
Storm Force Accelatron®
Obviously, these attractions are among the most popular at Universal Orlando Resort.
Notably, a few don't participate, though. For example, you likely noticed the absence of Hagrid's Magical Creatures Motorbike Adventure.
However, you should also notice that the Big Four at Universal Studios Florida and the other Harry Potter rides are available via this pass.
How Does the Universal Express Pass Work?
Let's start with what you must do first to activate Universal Express Pass. You must buy it!
Please be aware that this add-on isn't cheap. In fact, it's almost always at least $99 per person. On busier days, the price increases from there.
So, you should expect the pricing to work as it does with most theme parks these days. Companies charge more for admission tickets on crowded days.
Similarly, the Universal Express Pass will cost more on those dates. Over the next three months, the pass costs $119.99-$229.99, depending on your visiting date.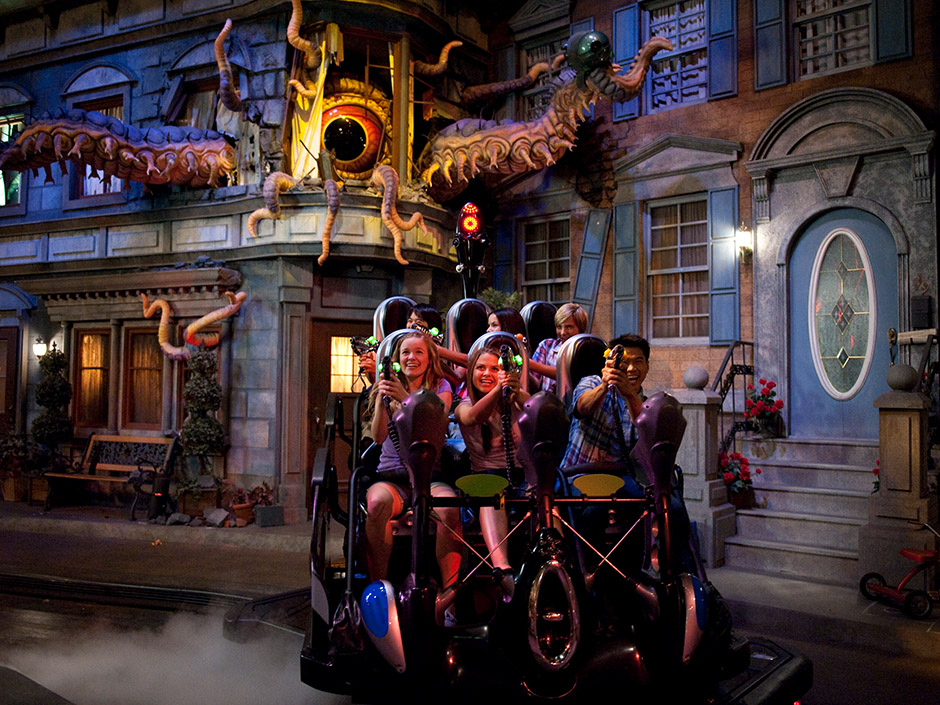 Obviously, many guests won't purchase this pass at this price. It effectively doubles the cost of park admission.
This knowledge works in your favor, as you can guess the percentage of tourists who buy this pass. Its scarcity ensures that you'll rarely wait long to ride something.
If more people purchased the Universal Express Pass, your time savings wouldn't be as significant!
Presuming that you purchase a pass, you'll receive a physical ticket with a bar code. You'll take this Universal Express pass to the employee.
They'll scan the code to verify it's valid. Then, they'll direct you to the shorter line queue.
Later, you may need to pass a second scan test, depending on the ride.
Once you exit the attraction, you'll pick your next one. Guests who pay attention to the park layout can quickly enjoy all their priority rides.
In fact, the only knock with this pass is that you can only use it once per attraction per day. And that's why you should consider…
The Universal Express Unlimited Pass
Here's the best deal in Orlando. The unlimited pass works just like the regular one, but it's even better! You can ride what you like as much as you want!
Obviously, Universal charges more for this pass…but there's a workaround!
Anytime you stay at a qualifying Universal Orlando Resort hotel, you'll receive this unlimited pass as a free amenity!
This knowledge may change your mind about where you stay during your visit, as it can even save you money.
If you can do everything at the parks in fewer days, you don't need to stay as long, right?
These three resorts provide the Universal Express Unlimited Pass as a free amenity:
Hard Rock Hotel®
Loews Portofino Bay Hotel
Loews Royal Pacific Resort
These hotel rooms frequently cost $350-$550 per night. A family of four would gain four (!) unlimited passes for less than they would cost to buy individually.
Moreover, you're staying at one of the finest resorts in Orlando, including the legendary Hard Rock Hotel!
Those of you worried about budgeting this trip needn't stress! The experts at Let's Adventure Travel can find you a deal, and their services are totally free!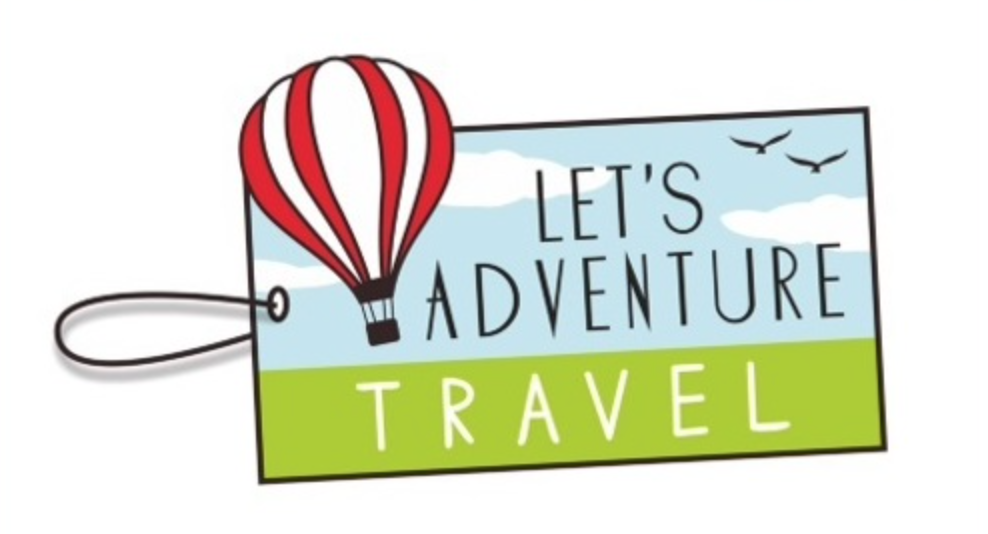 So, that's a second way you can save money here. Simply fill out the form below to check prices on the most memorable Universal vacation you'll take!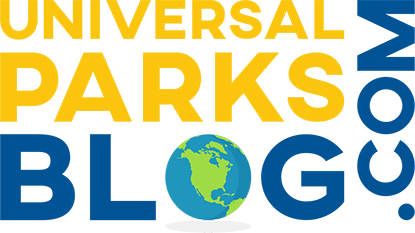 Thanks for visiting UniversalParksBlog.com! Want to go to Universal? For a FREE quote on your next Universal vacation, please fill out the form below and one of the agents from Let's Adventure Travel will be in touch soon!