Is Epic Universe about to Disrupt Admission Tickets
Is Universal about to Disrupt Theme Park Admissions?
This debate is heating up as rumors persist that Universal Studios has at least explored an idea for its upcoming park.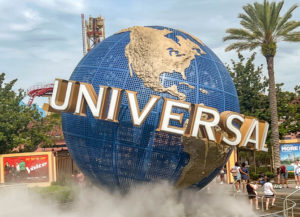 Let's talk about the rumor, why it makes sense, and why it doesn't.
How Universal Could Disrupt Theme Park Admissions
I'll preface this report by stating that much of what we've heard about Universal's Epic Universe has proven incorrect.
Early in the pandemic, some insiders suggested that Universal could cut corners by placing Super Nintendo World within an existing park.
Have you visited Universal Orlando Resort recently? Spoilers: You won't find Super Nintendo World there.
Similarly, some reporting from not that long ago indicated that Epic Universe would finish Super Nintendo World early.
In that scenario, the video game-based themed land would open ahead of the rest of the park.
While that possibility remains, nothing from Universal officials has hinted that this plan is up for consideration.
Instead, Universal appears content to build an exceptional theme park methodically.
Part of that design features a center hub, a kind of hangout area for the entire family. And if rumors prove correct, it'll change consumer behavior.
Some people are convinced that Universal will add free access to this area of the park.
You can think of the whole section as a kind of themed park in the middle of a theme park.
The prevailing belief at the moment is that Universal is constructing a gorgeous centralized location themed to the constellations.
Guests could feasibly come here, eat some Universal snacks and soak up the atmosphere of the majestic sight.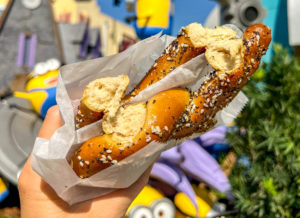 The only required payment would be for parking at Epic Universe. If this report proves accurate, entering the galactic themed land wouldn't cost a dime.
How Does the Math Work Here?
Of course, Universal still expects to profit from the idea. You'd buy those snacks and maybe some park merchandise during your visit.
Plus, you'd be paying a lot of money for parking. It's currently $30 at a minimum and as much as $60 for preferred parking during the busy season.
Universal will presumably charge more for parking at Epic Universe when it opens.
Even if that's not the case, you're spending at least $30 with the promise of literally nothing in terms of park experience.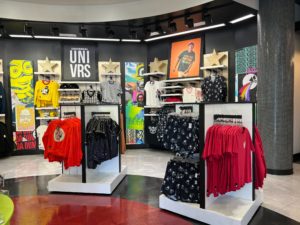 Then, once you enter the park, you'll have the option to buy theme park-priced food and drinks, by which I mean wildly overpriced ones.
Similarly, since you're not spending more than $100 for park admission, you may feel okay buying a piece of merchandise like a wizarding wand.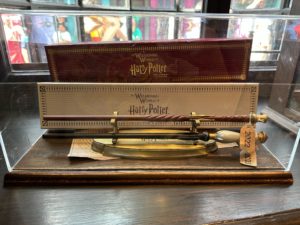 As you might imagine, the profit margins on these things are outrageously high.
While you're at the park, Universal expects that you may notice the shiny new roller coaster in the area and decide you should take a ride.
At this point, Universal probably charges you $20-$30 for a single ride on its roller coaster.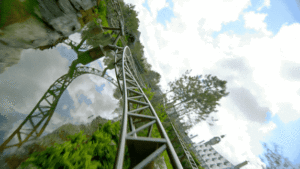 Theoretically, you're saving money because you're only spending $20-$30 rather than buying full park admission.
However, from Universal's perspective, you've spent as much as $60 solely for parking and a single ride.
You won't crowd the lines at any other attractions, either. Instead, you'll sit in the family-friendly public gathering area and relish the vibe.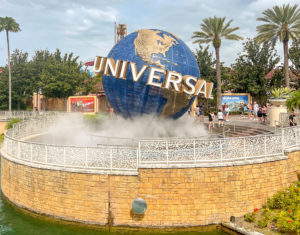 In the process, you become a high profit margin customer for Universal, even as you personally at least theoretically save some money.
Universal hasn't gotten all the possible money from you that it would like, but it's done really well considering you may not have visited the park otherwise.
Has Anyone Ever Tried This Strategy?
YES!
In truth, we'd circle back to the earliest days of theme park admission.
While a park in Indiana claims otherwise, most experts agree that Disneyland popularized the idea of the theme park.
Sure, other amusement parks were readily available, arguably for centuries.
However, Walt Disney became the first entrepreneur to succeed in the endeavor.
Disney persuaded ABC to cover the opening of Disneyland in 1955, and 90 million people watched.
Afterward, everyone wanted to visit Disneyland. The price was right as well.
When the park opened, Disneyland didn't charge a hefty admission price per se. Instead, everyone could enter the park for $1.
Even now, that cost inflation adjusts to just $11 today. It was dirt cheap.
The true expenses at the park occurred when guests wanted to experience the attractions.
Have you ever heard the term "E-ticket attraction?" That was a real thing during the 1950s.
When Disneyland opened, guests paid per attraction, with the various attractions graded for quality.
Eventually, Disneyland performed a major expansion in 1959. Walt Disney wanted these new rides to pay for themselves.
So, the businessperson invented a new kind of admission, the E-ticket, which cost more than other rides.
This unusual strategy later fell out of favor. When Walt Disney World opened in 1971, guests paid a single admission price for all rides and amenities.
Universal has always used the "pay once, ride everything" approach.
If Epic Universe didn't charge guests for admission, it would instead build a price structure based on attraction quality and popularity.
In short, Universal would return to the era of the E-ticket.
Would That Strategy Work?
My crystal ball is a bit blurry at the moment. I can tell you that the industry has at least tested the waters recently for this kind of strategy.
Again, we look to Disney for a road map for Universal's possible plans.
During the pandemic, Walt Disney World ended its free FastPass system, introducing Disney Genie+ and Lightning Lane.
The latter line queue option matters the most for this discussion. Disney charges guests per ride on Lightning Lane.
The circumstance differs slightly in that you're not paying for the privilege of riding these attractions.
Instead, you're spending money to avoid the long line for Disney's most popular attraction at each park.
Guests are willing to spend $10-$25 for attractions like Tron Lightcycle / Run and Guardians of the Galaxy: Cosmic Rewind.
Universal could feasibly stretch the notion to its logical extreme.
Do you know what keeps theme park line queues short? The answer is only having a small portion of the guests pay to ride them.
This proposition is risky, but the financial benefits are obvious.
Universal could feasibly earn as much for a guest paying for a handful of rides at Epic Universe as someone buying full-day admission at Universal Studios Florida.
I don't think that's the approach Universal will take. Instead, I believe it's an idea bandied about in some circles that has taken on a life of its own.
However, I believe Universal could feasibly make one part of the park "free" to guests, believing they'll give in to their instincts and pay for a ride in this section.
That's how I expect this story to play out if there's any truth to the rumor whatsoever.
In this scenario, Universal would effectively create a kind of CityWalk inside the theme park.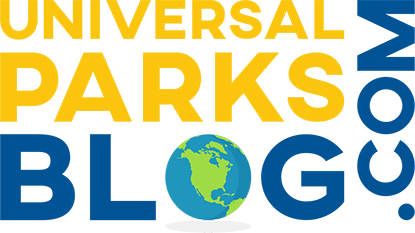 Thanks for visiting UniversalParksBlog.com! Want to go to Universal? For a FREE quote on your next Universal vacation, please fill out the form below and one of the agents from Let's Adventure Travel will be in touch soon!