UniversalParksBlog News for June 25th, 2023
Folks, you will not believe how much Universal Orlando Resort has changed since the last time we spoke!
The parks have kicked off the summer in style, starting with the soft opening of a new themed land.
We've got plenty to discuss in this edition of UniversalParksBlog News!
Minion Land Soft Opens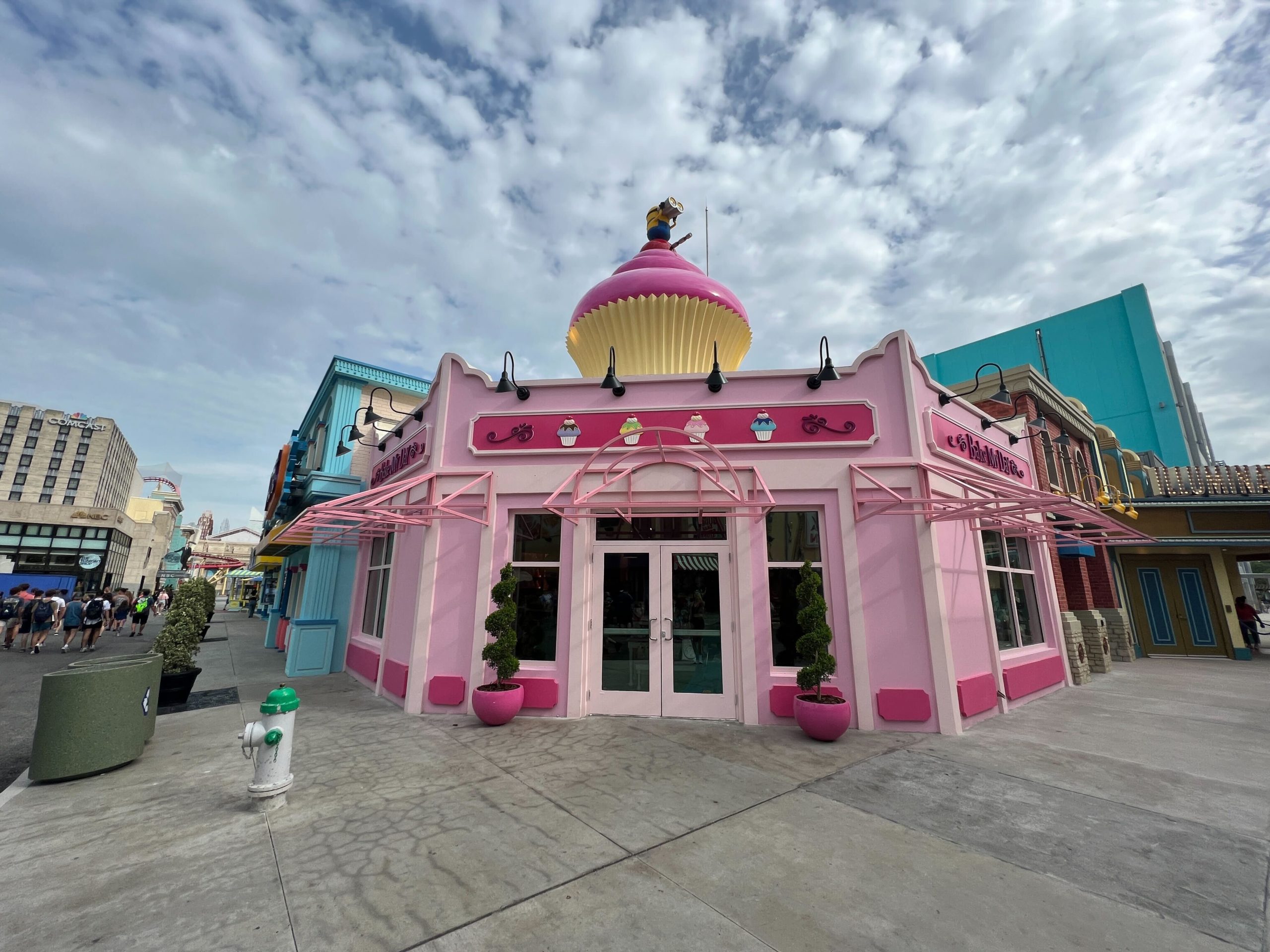 One of my associates at UniversalParksBlog mentioned a rumor that Minion Land would open soon…well, parts of it.
Our crack team of reporters headed to the park to investigate. They discovered that the rumor was true.
We discussed last time that Evil Stuff is now open and hosting guests. We'd even posted a few pictures.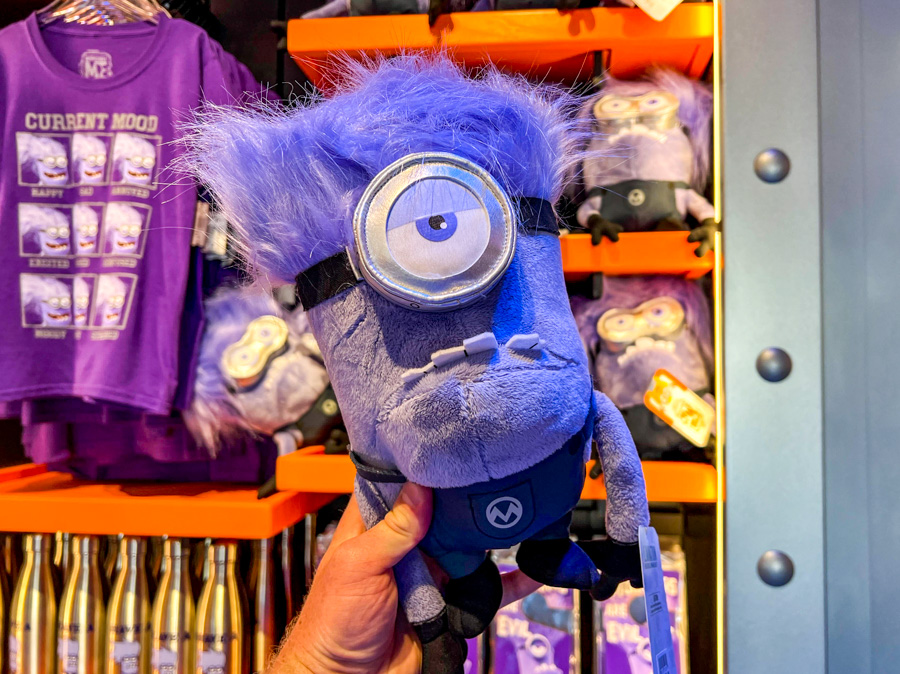 Now, most of Minion Land is operational, and it's all amazing! For instance, Minion Café is open and serving guests.
Some of our amazing team sampled several of the dishes available at Minion Café. And no, that's not your imagination!
Universal has stylized several of the foods here to make them more thematic. For instance, the tater tots look like Minions!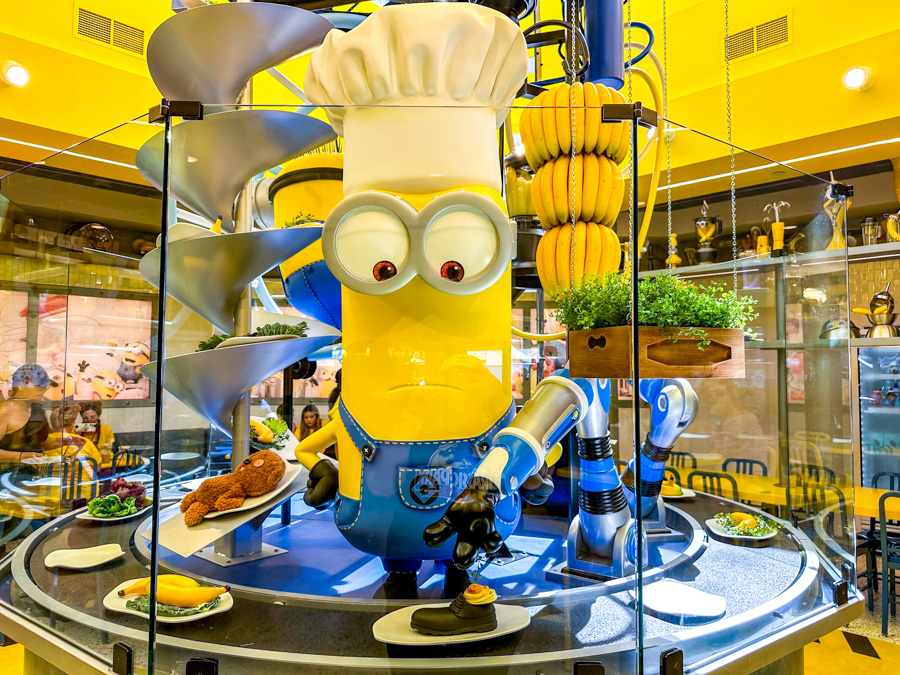 Also, fans of bananas will love this place…and the entirety of Minion Land, really.
Bananas have proven a recurring source of comedy in the Despicable Me/Minions franchise, and the cuisine here bears this out.
When you order food at Minion Café, they're gonna try to give you a banana. It's even a popcorn flavor!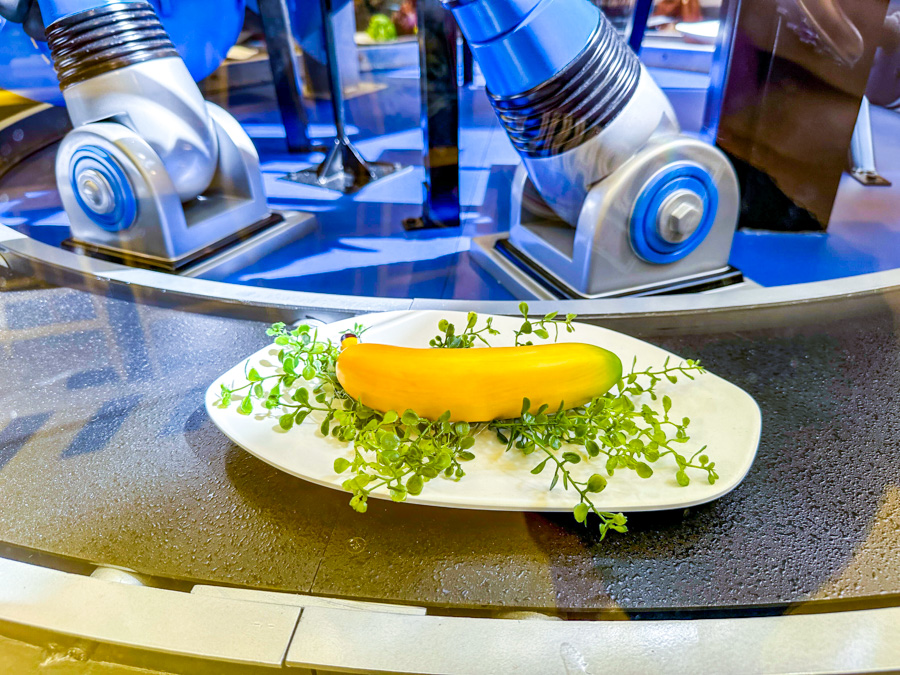 The specialty beverages here are also delightful. You can choose two flavors, one of which resembles a Minion, while the other is an…evil Minion.
I'm on Team Good Minion, but I'm a firm believer in "purple is a fruit." So, I'd probably try this one.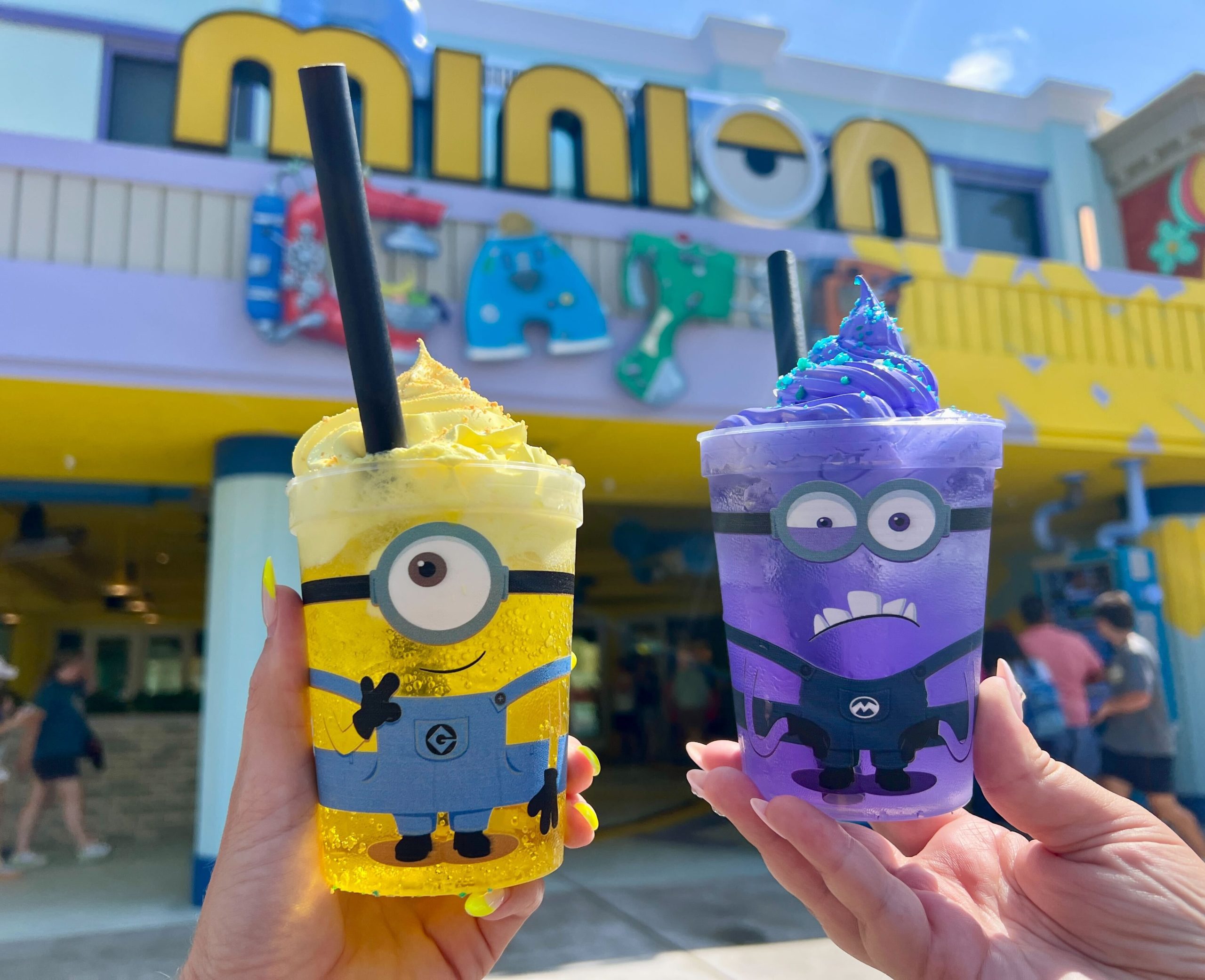 Also, the yellow drink is – you guessed it! – banana flavored!
Bake My Day has also opened, and its menu and merch charmed us completely.
Something I adore about this place is how it elevates Fluffy the Unicorn, whom you may remember for this:
Universal has leaned hard into the meme. You'll find Fluffy cookies, stuffed animals, shirts, and much more.
Frankly, I'm kinda surprised they didn't just name the store Fluffy's.
More New Stuff at Minion Land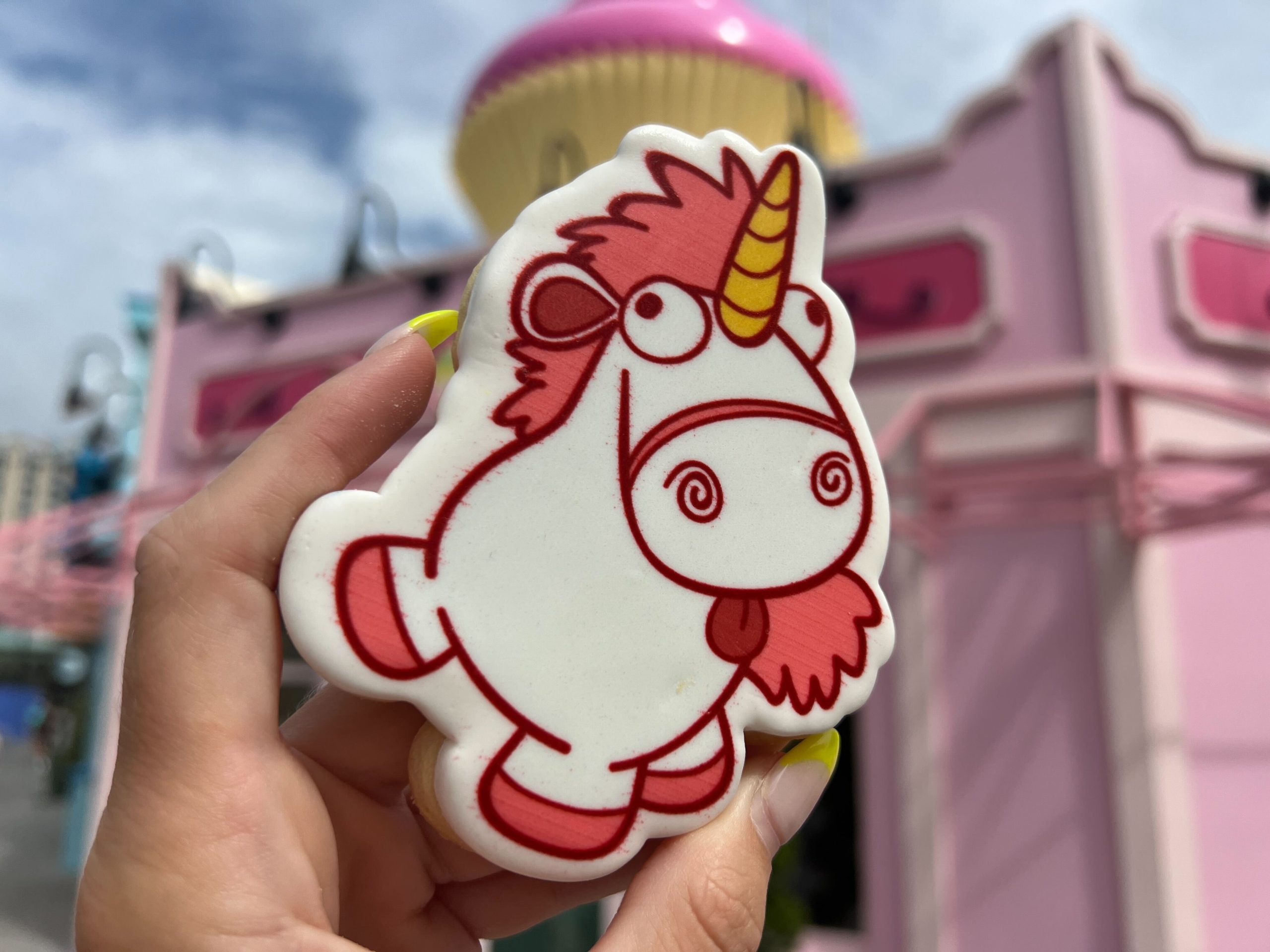 I'm tempted to say that the only thing that hasn't opened yet at Minion Land is Illumination's Villain-Con Minion Blast. I don't know that for sure, though.
That's because we seem to find something new at Minion Land with each new visit.
During a recent trip, we interacted with several of the available characters.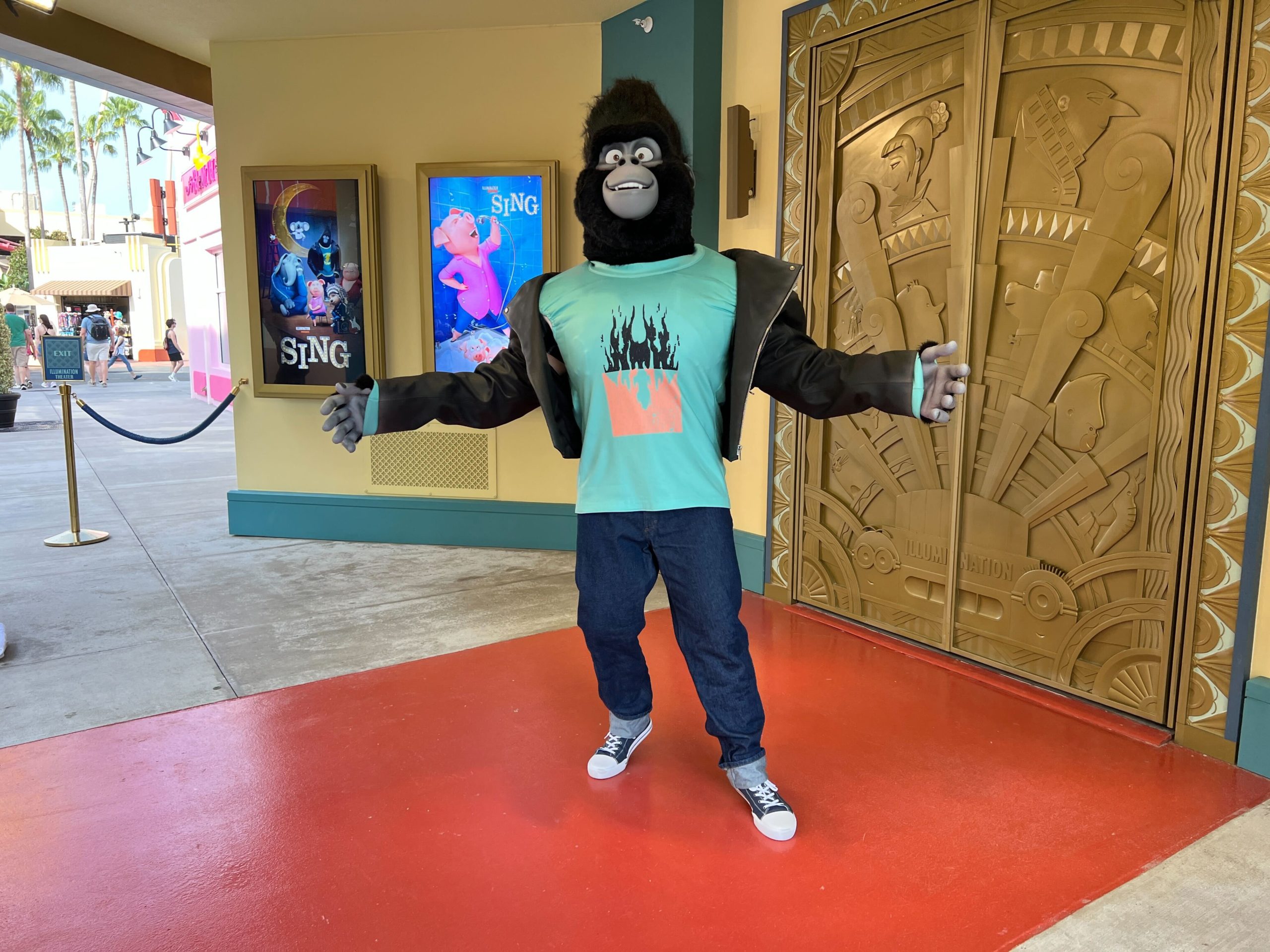 Despite the name Minion Land, it's more of a "Best of Illumination" place, at least in some parts.
For example, you can hang out with characters from the Sing franchise as well.
Rosita the pig and Johnny the gorilla both meet guests at Illumination Theater.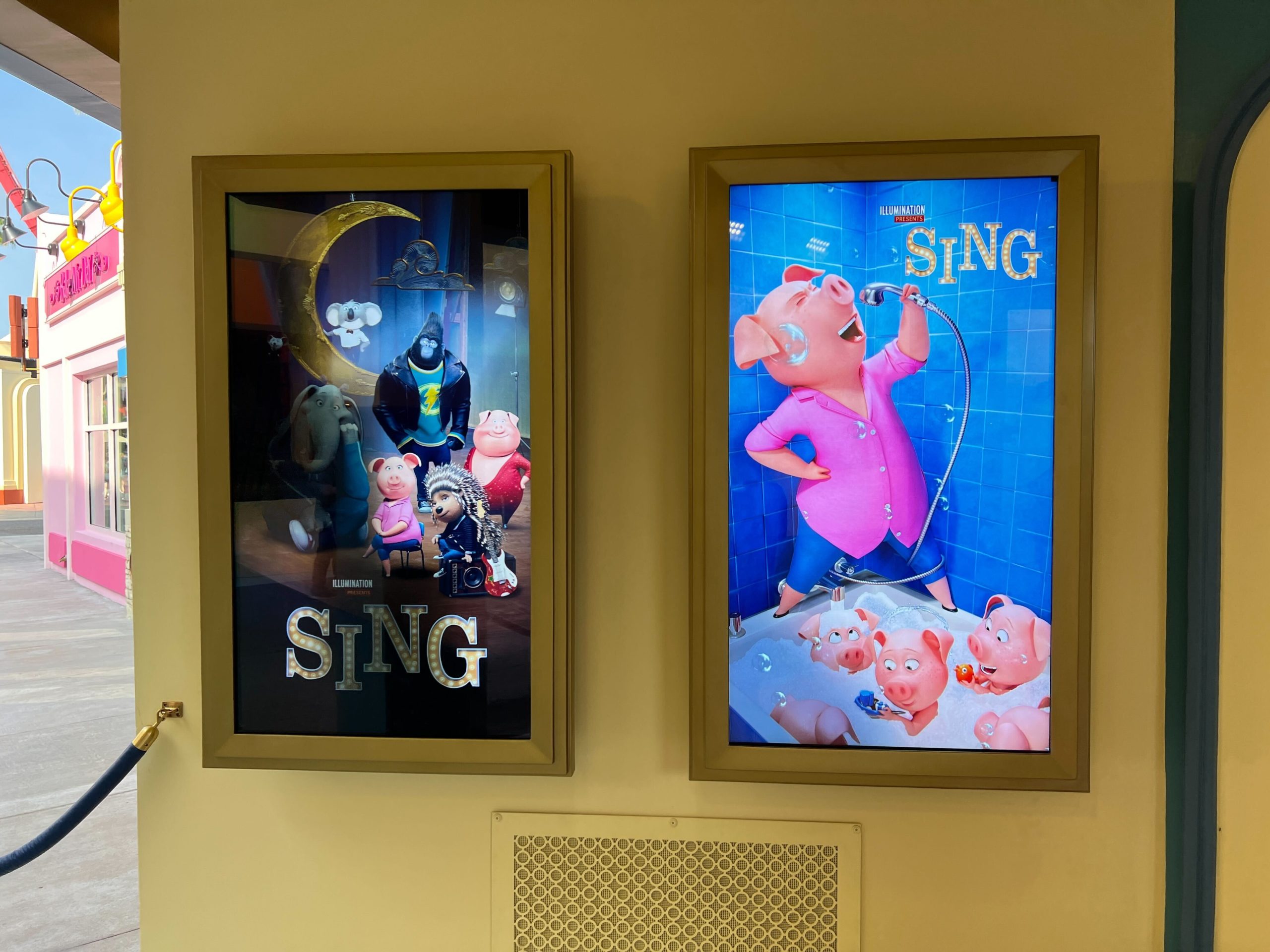 Rosita wears her memorable show outfit, while Johnny dresses in his leather rocker jacket. Other Sing characters join them as well.
Obviously, you'll meet plenty of Minions characters, too. We've already bumped into Kevin, Bob, and their friends.
You'll also find several other new sweets and treats available now. Our staff found popsicles that I don't think I could eat. I'd laugh too hard.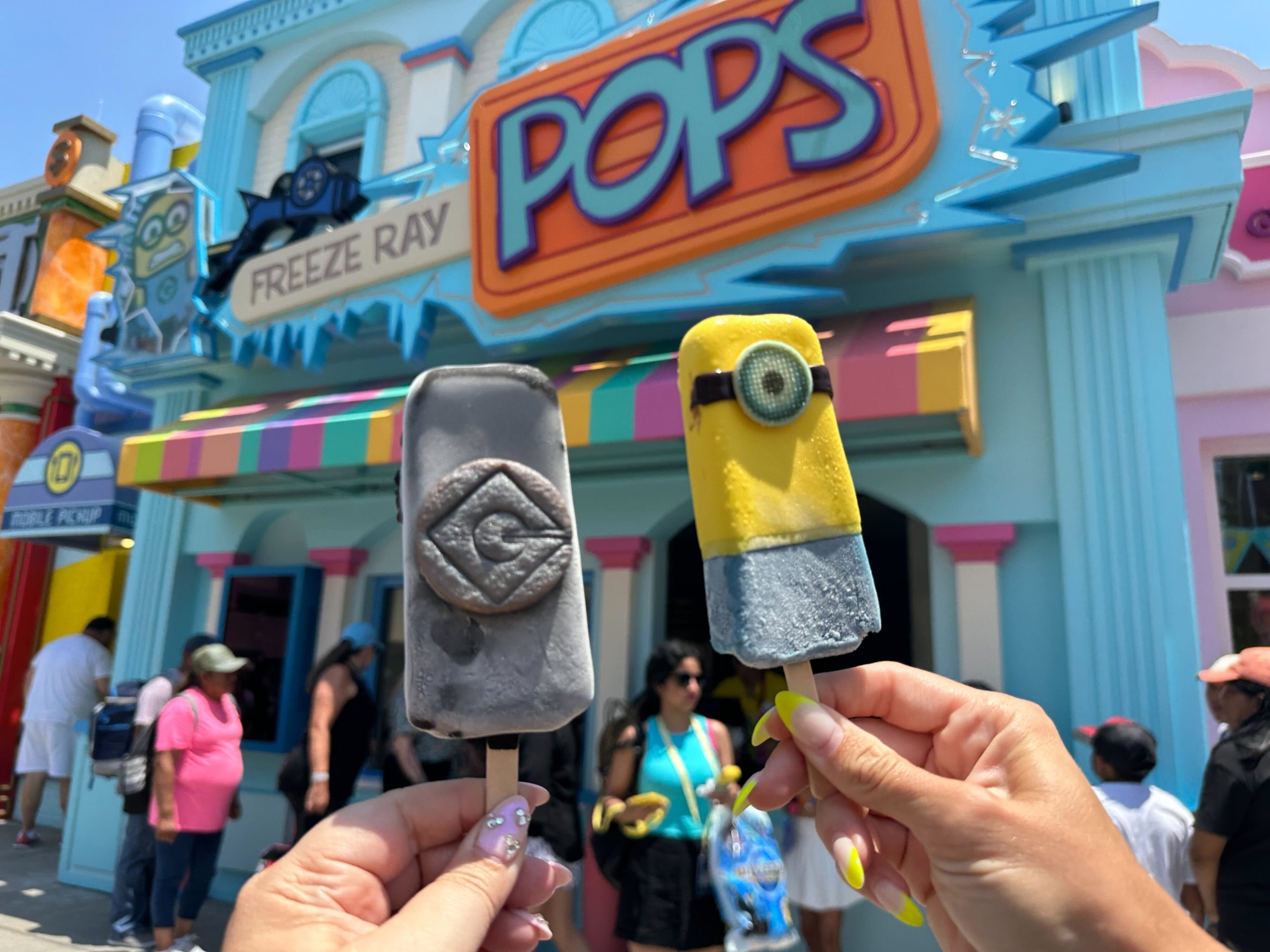 I'm not sure I'm ready to live in a world where popsicles have eyes. Fittingly, Minion Land calls them Freeze Ray Pops, which Despicable Me fans will love.
Oh, and Banana Cream Pie Cake Pops are a thing, too. Minion Land is basically the unofficial banana capital of the East Coast.
The Halloween Horror Nights News
We've got confirmation on two new Houses for this year's Halloween Horror Nights. You're gonna love the name of one and the theme of the other.
One of the Houses comes from a Netflix production named All of Us Are Dead!
If you haven't watched this South Korean series, it's a lot like Road to Busan in that the zombie apocalypse wrecks everyone but a few teenagers and parents.
You can imagine how fun a zombie apocalypse House should be!
Still, that's not the House that will earn all the hype. That honor belongs to The Last of Us, the video game and, more recently, HBO series.
That game/show also leans heavily into the zombie apocalypse. So, you can guess what the overriding theme of this year's event will be.
You may want to bring a shotgun and a chainsaw. Okay, you definitely shouldn't do that for legal purposes. Some of the scareactors probably will, though.
Anyway, the HBO series immediately became a blockbuster.
While I don't think the House will include a lovely romantic subplot like the show, it'll definitely involve some bloodshed.
Zombie lovers, this is gonna be your year at Halloween Horror Nights!
Universal Park Miscellany
John Hammond is now appearing at Universal CityWalk Orlando!
You're probably wondering how this is possible since A) he's a fictional character and B) the actor portraying Hammond, the legendary Richard Attenborough, has died.
Well, Universal is obviously using an actor here. A park employee dressed as Hammond greets guests near the Universal Cinemark.
This character interaction will probably last as long as the Tribute Store does or possibly even less. So, you should prioritize it. Tell Hammond that Mr. DNA sent you.
Also, in case you missed the update, the 2022 theme park attendance estimates are out.
For the second year, the news is tremendous for Universal and its fans, particularly the ones in Florida.
Universal's Islands of Adventure (IoA), once deemed a disappointment after its shaky first few years, is now the third-most-popular theme park in the world.
In last year's report, Universal Orlando Resort technically claimed second and third place, but the results came with a huge asterisk.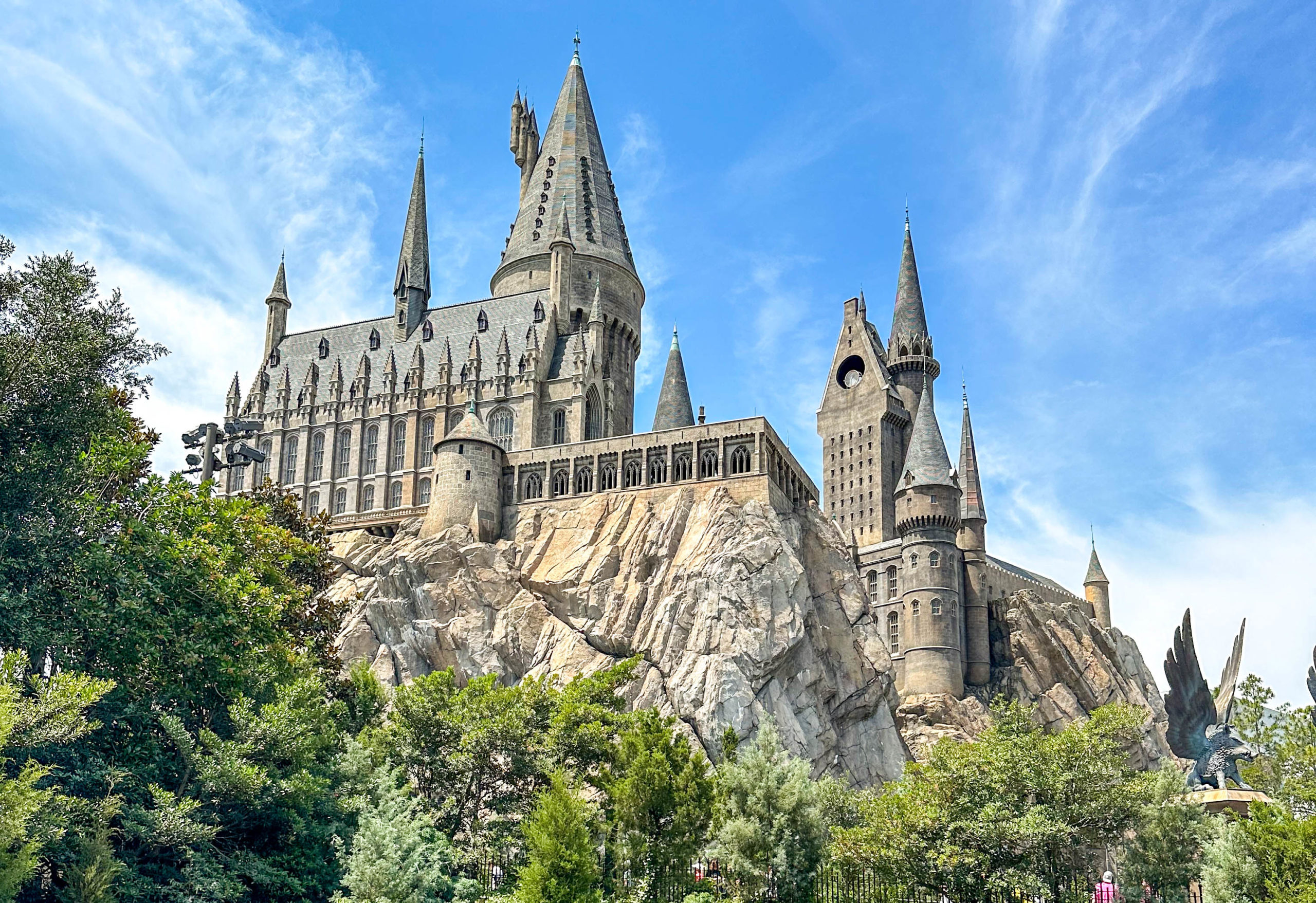 In calendar 2021, California parks couldn't even operate until April, taking Disneyland off the board.
For calendar 2022, Magic Kingdom and Disneyland Park claimed first and second place. Still, Universal garnered third with IoA…and without an asterisk!
Universal's popularity is exploding, folks!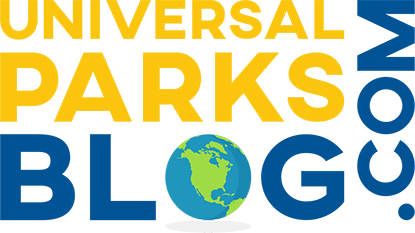 Thanks for visiting UniversalParksBlog.com! Want to go to Universal? For a FREE quote on your next Universal vacation, please fill out the form below and one of the agents from Let's Adventure Travel will be in touch soon!