UniversalParksBlog News for August 20th, 2023
We've got a ton of news for you this week, most of it involving Halloween and the Minions. But the subjects are unrelated, I swear.
This is a terrific time for UniversalParksBlog News.
HHN West Coast Edition
Since Universal Orlando Resort has evolved into the hub for all things Halloween Horror Nights (HHN), we often forget about the others.
Universal Studios Japan's HHN regularly features stuff that park officials could never get away with in the United States.
Then, we have the first Universal Studios park, the one that started the whole thing.
Well, Universal Studios Hollywood is throwing its own Halloween Horror Nights event this year, and we recently learned the full details.
The West Coast version of your favorite event will run from September 7th through Halloween Night.
Tickets are now on sale for the event, which will host eight Houses plus its wildly popular Terror Tram.
Let's talk about the tram first. Universal released this promotional video for it:
As you can see, the Terror Tram is the evil twin of the beloved World-Famous Studio Tour, the attraction that started the Universal Studios theme park empire.
Apparently, humans don't stand a chance on this year's Terror Tram, as that clip provides an unsettling amount of squelching noises.
Terror Tram: The Exterminatorz promised to creep you out via every form of disgusting insect. Yay?
Okay, presuming you're liking me and need to take a cleansing shower after that first clip, let's talk about something less disgusting instead.
The HHN Hollywood Houses
The highlight House this year is The Exorcist: Believer, which Universal has also given a hype video:
The moral of the story? Never jog alone in the fall, especially if you live anywhere near a Universal Studios theme park.
Also, when you find a creepy, dilapidated doll, don't pick it up. That's just common sense.
I should mention that several of Hollywood's Houses mirror ones at Universal Studios Florida.
The highly anticipated Stranger Things 4 and The Last of Us Houses will appear on both coasts.
Similarly, Hollywood fans can expect Chucky: Ultimate Kill Count, Universal Monsters: Unmasked.
Conversely, Universal Studios Hollywood will feature three entirely new Houses.
Monstruos: The Monsters of Latin America will tie into folklore from the region. It'll feature a new character, Muerte aka The Grave Digger.
The Monstruos in question are Tlahuelpuchi, a kind of vampire, La Lechuza, an owl-faced witch, and El Silbón, a lost soul known for bone-ripping.
So, if you're not well-versed in these creatures, this House will be full of surprises!
Meanwhile, fans of recent horror are in for a treat. Evil Dead Rise gets its own House, barely four months after the film's theatrical release.
Finally, HHN will marry plenty of major holidays with Holidayz in Hell.
Universal promises that all the holidays from New Year's to Thanksgiving are "going to Hell."
The catchphrase for this one is, "The scarier, the merrier." What could be more HHN than that?
Minion Land Has Officially Opened!
Early in 2023, Universal Studios Florida announced a plan to close several attractions and reboot the area with a Minions theme.
Park officials suggested an ambitious timeline that would allow the new themed land to open this summer.
Remarkably, Universal has met that deadline with a month to spare.
Yes, Minion Land has officially ended its technical rehearsals and opened to the public!
On August 11th, both the themed land and its signature attraction finally debuted.
Illumination's Villain-Con Minion Blast will anchor the area, and it's out of technical rehearsals as well.
I previously showed you the ride queue. Here's the attraction experience:
Yes, you grab an E-Liminator X and start firing at targets. You don't need to run and gun, either.
You're riding a moving platform that will carry you past various sets and their accompanying targets.
As this video shows, some of the wall paintings aren't art. When you shoot the right spots, hidden targets emerge!
Also, while I don't want to spoil anything, I hope you watched until the end or at least skipped ahead. That final set is VERY meta!
The other thing I'll point out is that you should calibrate your expectations for the ride.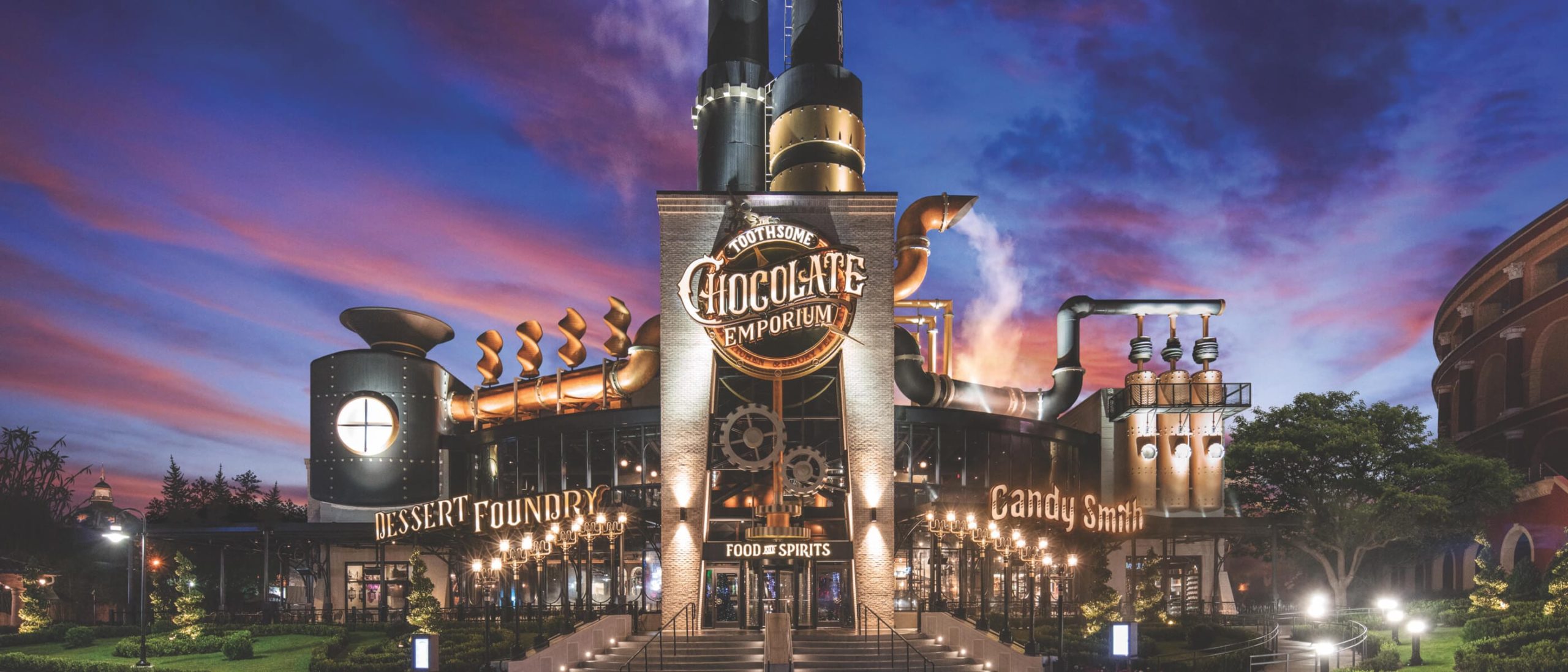 You can tell by the body language of some of the other guests that this experience isn't for everyone. It's kinetic, bordering on hyperactive.
People who don't like loud noises, especially repetitive ones, and bright interactive lights may not enjoy Minion Blast.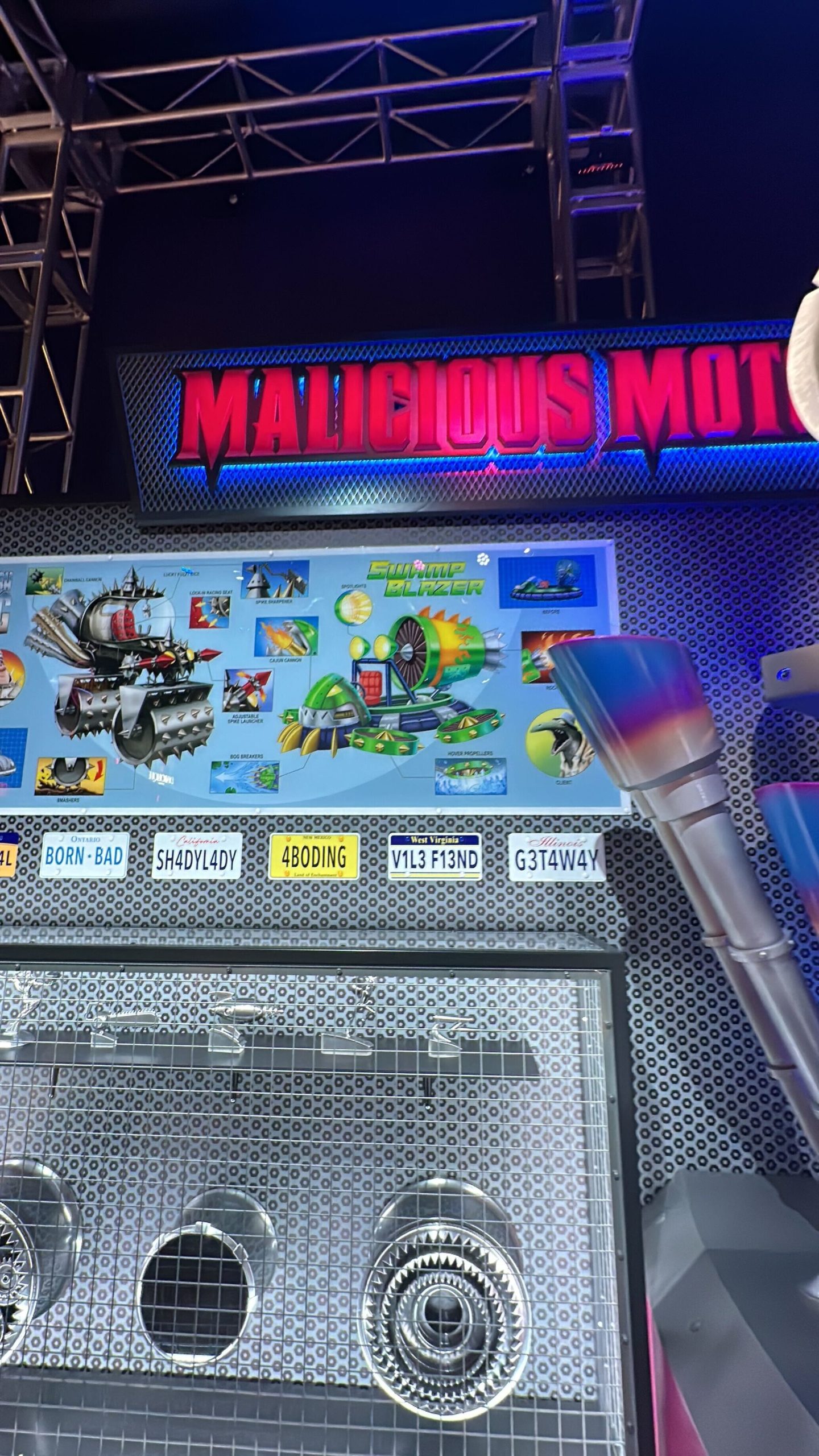 As a (quietly) hypercompetitive person, I plan to destroy all comers for years…which is possible. This ride will track your stats over time!
PS: Universal Orlando has updated its park maps to show the new ride and Minion Land!
Universal Miscellany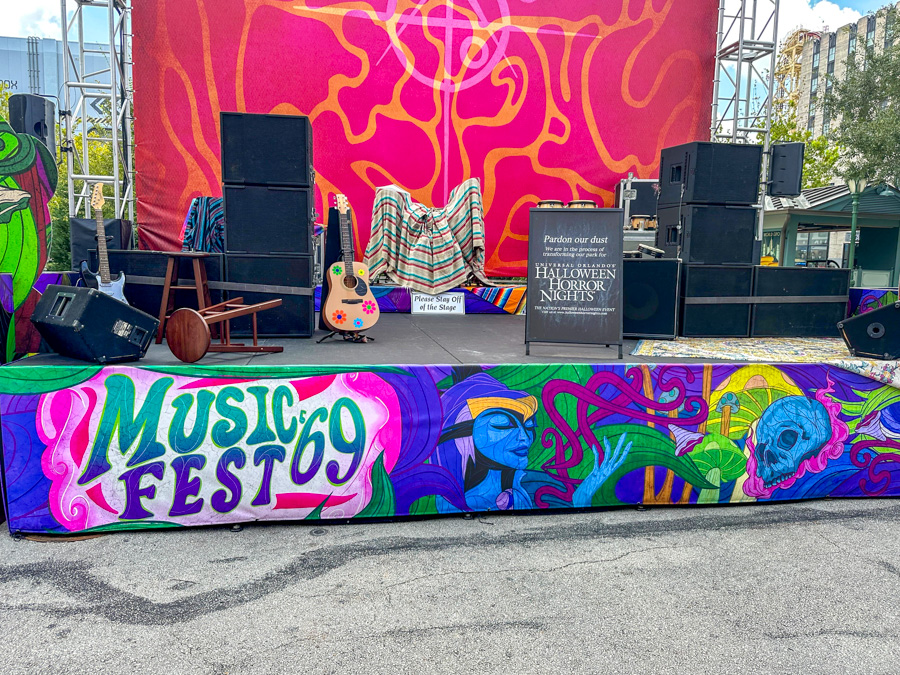 UniversalParksBlog is blessed with some of the best park reporters in the business.
Our marvelous team has captured countless photographs of everything happening at Universal Orlando Resort right now.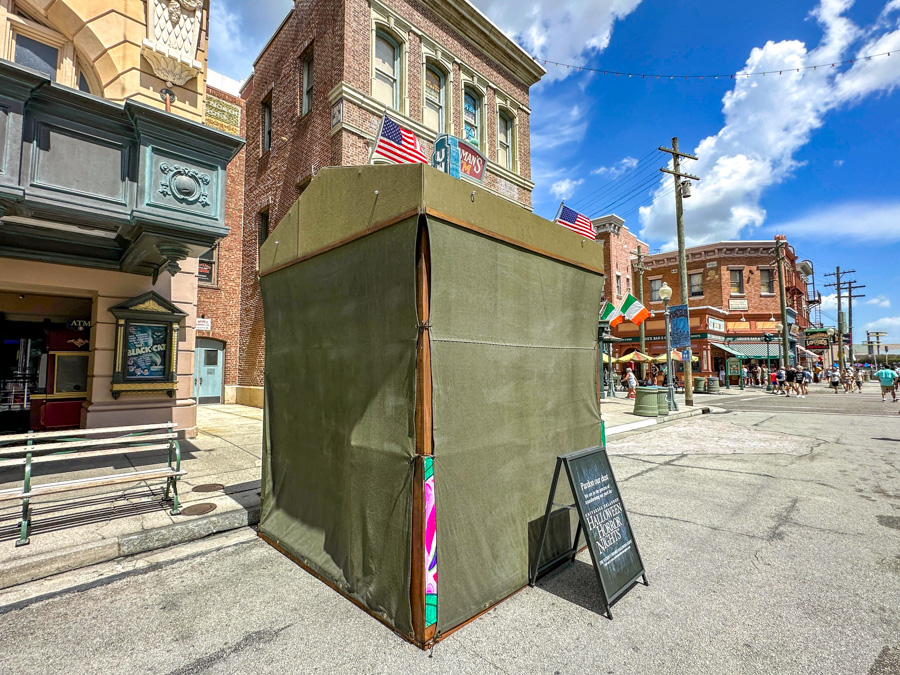 Specifically, we've got lots of pictures of all the HHN work being done at the park!
As you'll notice in these images, the Scare Zones have really come into focus. As a reminder, we're only 11 days away from the start of HHN.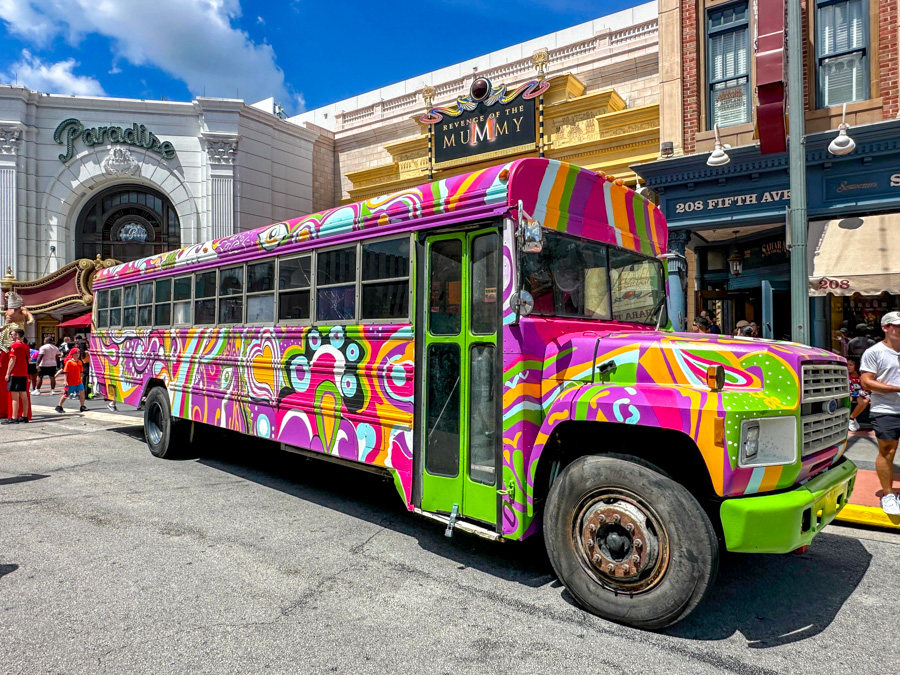 That'll be the crux of the next news update. However, you should check UniversalParksBlog frequently as we're providing regular HHN updates.
For example, here is a summary of all the recent HHN progress.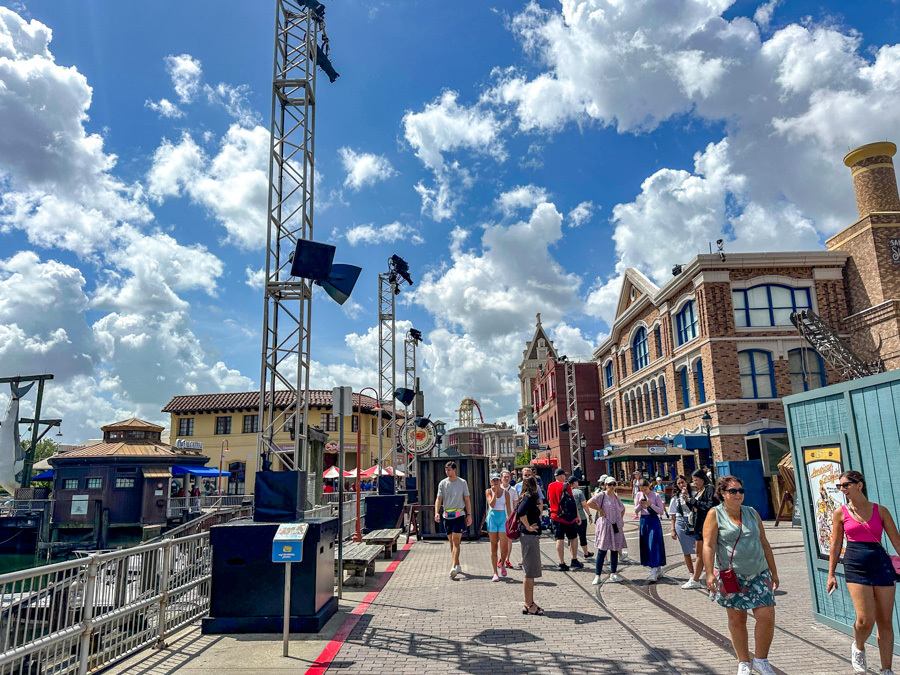 By the way, park officials have adjusted the pricing on the new Taste of Terror event.
Apparently, Universal overshot its target audience with the original price point of $159.99. Now, Taste of Terror has cut its cost to $134.99.
Hey, you can't blame them for trying! Apparently, there are limits to the appeal of new and unknown HHN events.
On an entirely different note, Passholder Appreciation Days have arrived and will offer plenty of amenities for Universal's most devoted fans.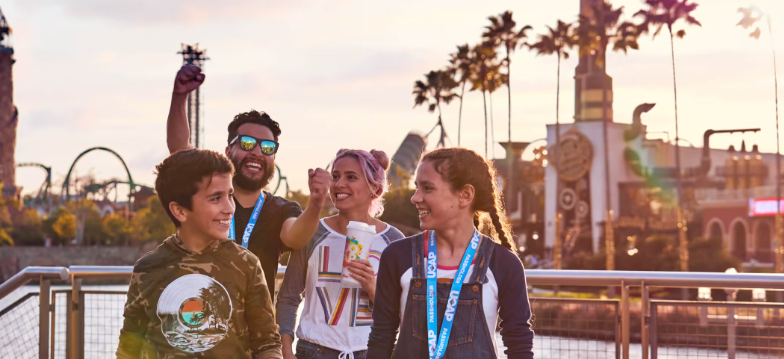 Universal will offer Passholder Appreciation Days through September 30th, so you've got about six weeks to enjoy all the extras!
Finally, there's this:
Yes, Universal has queued all its Islands of Adventure music for your perusal on YouTube!
Should this have taken until August 2023? No. Do you want to add this playlist to your YouTube favorites? Absolutely!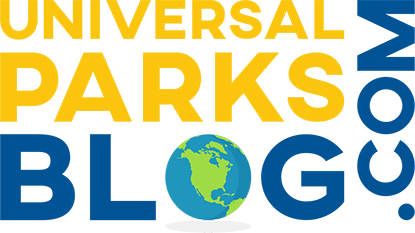 Thanks for visiting UniversalParksBlog.com! Want to go to Universal? For a FREE quote on your next Universal vacation, please fill out the form below and one of the agents from Let's Adventure Travel will be in touch soon!