Universal Orlando Passholder Appreciation Days Start Tomorrow!
Get ready Universal Orlando Passholders! Your time for extra fun and exclusive savings is about to start…And Universal Orlando is really upping their game!
Get ready for the VIP Treatment.
Are you a passholder? Are you ready to dive in and experience the exclusive fun?
Universal Orlando Passholder Appreciation Days start tomorrow, and we have all the details!
Passholder Appreciation Days
Every year, UO dedicates a special time just to the UOAP family. There are plenty of perks, discounts and exclusive opportunities with Passholder Appreciation Days.
The upcoming event goes from Aug. 15 – Sept. 30, 2023.
Special Offerings
Passholder Night Has Returned-…and has already filled up. August 26th is a special Passholder Night where UOAP's experience Universal Islands of Adventure all to themselves.
If you are lucky enough to attend you will have an amazing night!
Red Carpet Entrance at Universal Islands of Adventure- Annual and Seasonal Passholders  get a VIP entrance at Universal Islands of Adventure .
To use the entrance, go to the exit of Universal Islands of Adventure and show the Team Member your Annual or Seasonal Pass.
Universal Express Pass Discount- Passholders take advantage of up to 30% savings on select Universal Express passes.
Exclusive Dining Offers-
Even cooler? There are special offers at all 8 Universal hotels.
More Perks!
Exclusive Eats and Sips-
And enjoy an exclusive dining location at Confisco Grille.
Passholder Collectable Art-  UOAPs get two free Collectible Art Prints.
The first one is available August 15 at the UOAP Lounge and the Five and Dime.
Get Exclusive Resort Rates- You can save 45% on hotel stays during UOAP Days.
Exclusive 50% Wizarding World of Harry Potter™ Savings- UO Passholders receive 50% off on The Wizarding World of Harry Potter™ Personalization Services. This includes engraving, embroidery, embossing and more.
30% Savings at Universal's Great Movie Escape– UOAPs can escape into the movies for less with 30% off .
Get two Pics-  
any Amazing Pictures™ photo product in Universal Studios and receive another of equal or lesser value for FREE.
Beat the Heat with Universal Volcano Bay Perks- Power and Seasonal Passholders get into the park with Early Park Admission at Universal Volcano Bay. That is up to thirty minutes before park opening!
Passholders also receive a 10% discount on Cabana and Premium Seating rentals.
UOAP Coca-Cola Freestyle®Souvenir Cup– Starting August 15th, Passholders can purchase an exclusive Coca-Cola Freestyle® souvenir cup for $17.99.
Grab YourExclusive Passholder Merchandise-  Passholders can purchase exclusive Passholder merchandise. Let everyone know how much you love Universal Orlando.
Be sure to check out the new passholder offerings and follow along with UniversalParksBlog to stay updated on this and all things Universal.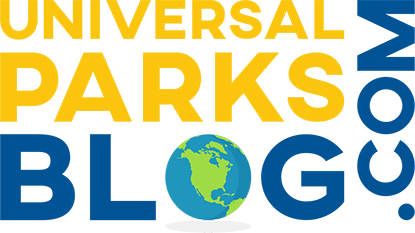 Thanks for visiting UniversalParksBlog.com! Want to go to Universal? For a FREE quote on your next Universal vacation, please fill out the form below and one of the agents from Let's Adventure Travel will be in touch soon!
Feature Photo: Universal