UniversalParksBlog News for October 15th, 2023
Universal Orlando Resort just received something that Walt Disney World no longer possesses.
Also, Universal Studios just announced its holiday plans. So, we've got some vital updates in UniversalParksBlog News.
Welcome to Shingle Creek
Don't you love when a plan comes together?
A long time ago, Universal Studios executives embarked on a bold initiative.
NBCUniversal and its corporate overlord, Comcast, agreed that Universal Epic Universe needed better logistics than were currently available.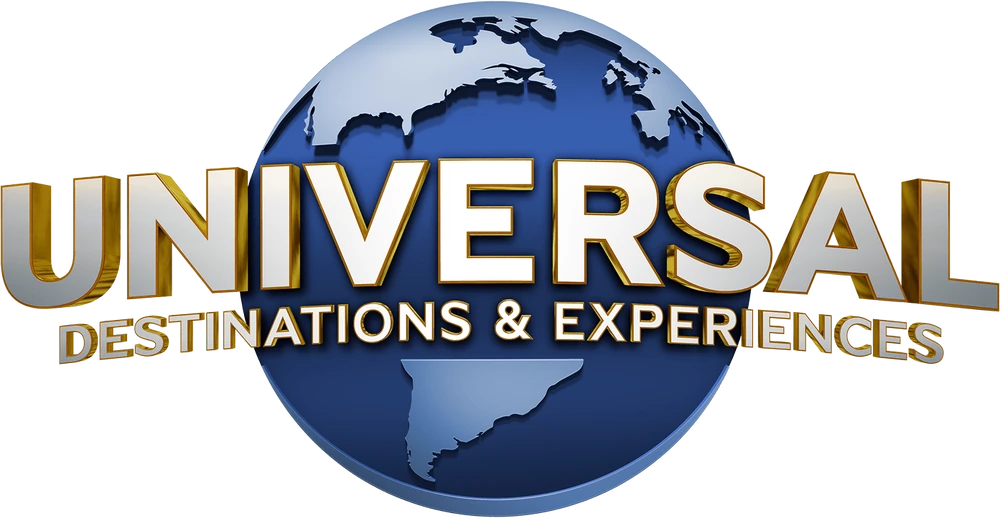 Comcast officials learned of a plan to connect the high-speed rail network Brightline to the Orlando International Airport (MCO).
The original plan called for the Brightline station at MCO to connect to a location at Disney Springs.
Do you know who that plan would have helped? The Walt Disney Company.
As Disney's primary American competitor in the theme park industry, Universal wanted that high-speed rail option for itself.
Comcast heavily lobbied some…let's say malleable Florida politicians, who exchanged financial support for a transportation favor.
Thus, Central Florida became the home to the so-called Sunshine Corridor. Well, technically, that hasn't happened yet, but it will.
This pathway will connect the airport to the Orange County Convention Center.
Now seems like the best time to mention that said convention center resides about, oh, three miles from Epic Universe.
I cannot say for certain yet, as the precise theme park entrance location remains at least marginally up for debate.
Let's just agree that Epic Universe will be suspiciously close to Brightline's Sunshine Corridor station.
Universal Studios wins, while Walt Disney World loses.
Disney executives know it, too.
In the wake of this backdoor negotiation between Comcast and Floridian politicians who totally weren't on the take, Disney refused to allow the Brightline station on its campus.
Now, the station will reside somewhere close to Disney Springs that Disney doesn't own. Those grapes are sour.
Shingle Creek Is the New Reedy Creek
The essential part of this plan is that when guests travel to and from MCO, they'll stop near Universal on the way to Disney World.
This strategy encourages split stays, with tourists spending more time at Universal Studios than they previously would have.
Still, no matter how shaky the ethics of Florida politicians may be, they aren't about to screw up multi-generational logistics for the entire state.
So, the proper governance of the Brightline stations in Central Florida is essential to this plan.
To streamline the process, Florida's government has done something for Universal that it no longer does for Disney.
Meet the Shingle Creek Transit & Utility Community Development District.
That's the special district charged with oversight of keeping the trains running on time.
As a byproduct of this special district, Universal Studios also controls much of the governance of the Epic Universe campus.
Obviously, that statement involves a bit of projection, but it's the historical model in play in Florida.
The rules haven't applied recently because of a tiff between the governor of Florida and Disney.
Ron DeSantis punished Disney for its stance against the Don't Say Gay bill by removing Disney's control of the Reedy Creek Improvement District.
DeSantis stated a few weeks ago that "everyone must play by the same rules."
Well, Disney plays by those rules now, but Universal doesn't. It's officially in possession of governmental powers that Disney lacks.
Since the inception of Universal Orlando Resort, Disney has had governance powers Universal lacked. After nearly 35 years, the shoe is on the other foot.
What does this mean? Nobody really knows. It sure is interesting, though.
Here's the most amazing part! The Sunshine Corridor isn't even sure to be built, either!
Universal Holiday Season
Mark November 24th on your calendar, Universal fans!
That's the date when the holiday season starts at Universal Studios Hollywood.
As Whitney Littlejohn described the other day, the park is ready to Grinch it up…but in a good way!
In fact, all of this year's events are available to any guest with valid admission.
While Universal could always add upscale options later, the plan for 2023 appears to be keeping the holiday spirit alive for everyone!
Universal promises the return of Grinchmas events plus Christmas at The Wizarding World of Harry Potter.
Both options have proven popular over the years, with Universal typically adding some form of new entertainment with each iteration.
For 2023, guests can watch performances by the Hogwarts Frog Choir throughout the day.
At night, The Magic of Christmas at Hogwarts Castle will light up the sky. These projections are absolutely breathtaking.
Near the middle of the park, you'll find the perennial Grinchmas Who- bilation that delights children (of all ages) each year.
You can also watch Story Time with Cindy Lou Who and musical performances by the Who-Bee Doo-Wops.
The five-story tall Grinchmas will provide the nightly illumination during the holiday season, too.
PS: This year's slogan is "You Do Yule," which I loooove!
Universal Park Miscellany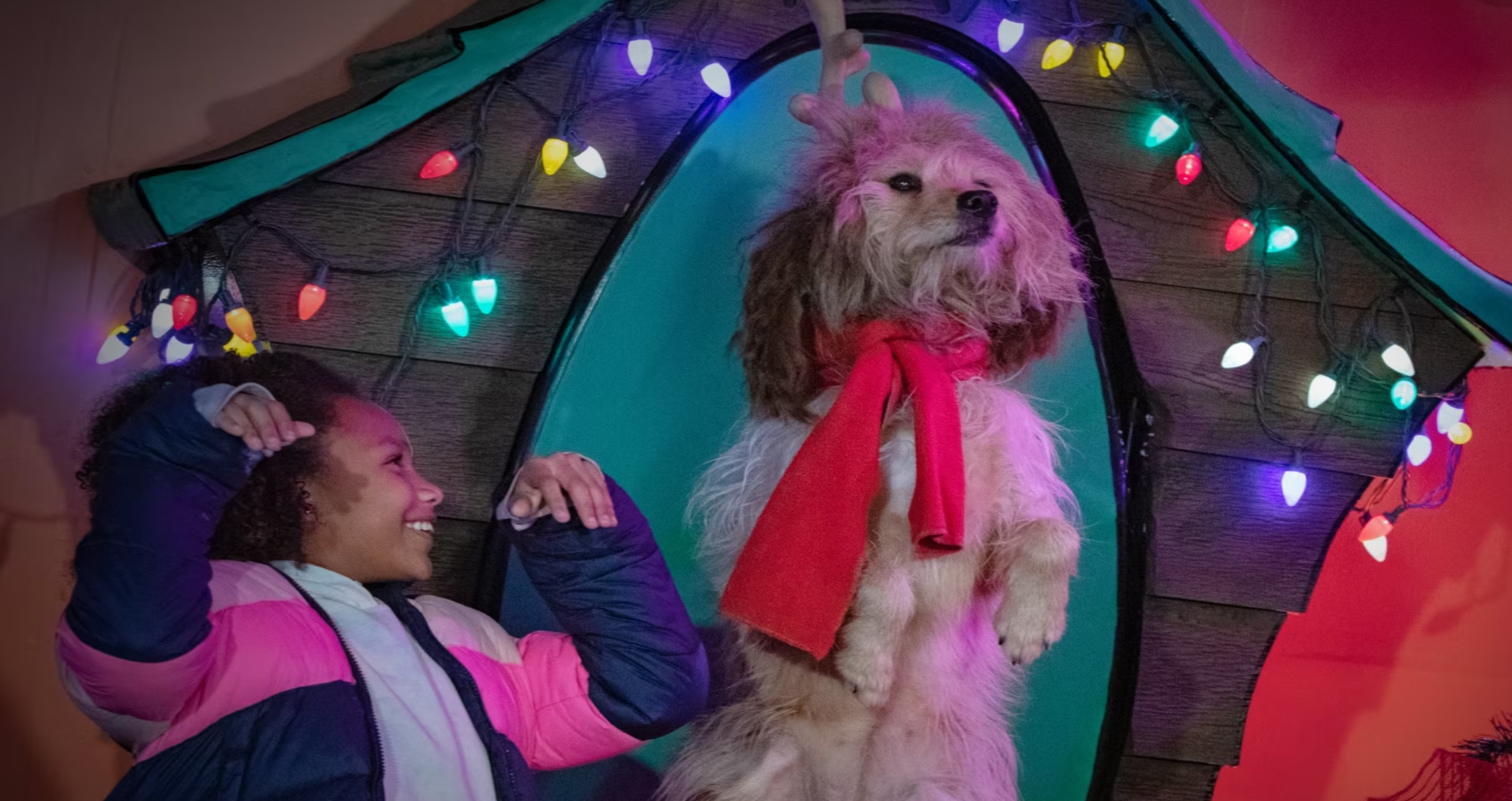 We've got a couple of other stories to cover this week.
At Universal's Islands of Adventure, you may notice a new feature this week.
Park officials are beta-testing facial recognition as proof of admission.
Universal executives had referenced this tech while discussing plans for Epic Universe. Apparently, it's nearly ready now.
You don't need to be tech-savvy to recognize that using your face to prove you've got Universal tickets is a much quicker process.
At Universal CityWalk Orlando, you'll find a Blumhouse Photo Experience.
Blumhouse operates this photo op during Halloween Horror Nights, and it's definitely worth your time.
I say this because four different Blumhouse film-related pictures are available.
Your choices include The Black Phone, Exorcist: Believer, Five Nights at Freddy's, and M3GAN.
Here's a quick glance at what's available:
You need that in your life, don't you?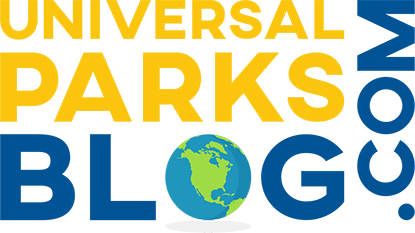 Thanks for visiting UniversalParksBlog.com! Want to go to Universal? For a FREE quote on your next Universal vacation, please fill out the form below and one of the agents from Let's Adventure Travel will be in touch soon!
Main image: Brightline