Some of the Many Reasons Why Cabana Bay Is One Of Our Favorite Places To Stay In Orlando
If you've been following along with me for a while, you'll know that I am a massive Disney enthusiast. However, I have a confession to make. One of my favorite resort properties in all of Orlando is not to be found on Disney property. Rather it is at Universal-  Cabana Bay Beach Resort.
Now, I could go on all day about the myriad of things that make this resort property so fantastic. However, I'll try to reign it in a bit and highlight just some of my favorites. Give them a read and I've no doubt you'll be booking your Cabana Bay getaway in no time!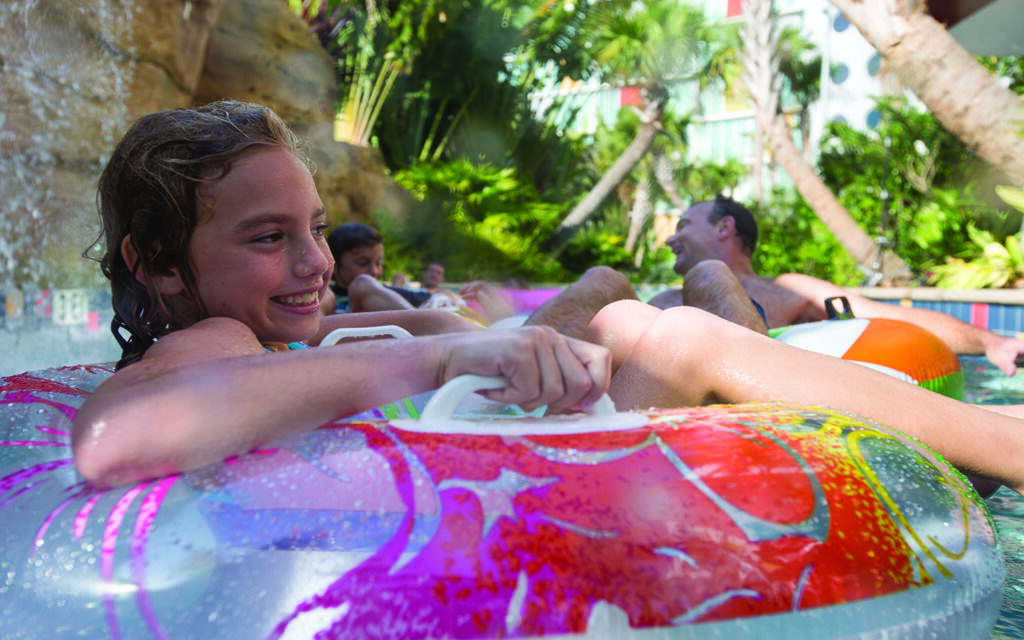 Lazy River
Watch all your cares just float away as you're transported into relaxation at Cabana Bay's lazy river. Grab your inner tubes and let the river wind you down whether its for a relaxing weekend or after a long day at the theme parks!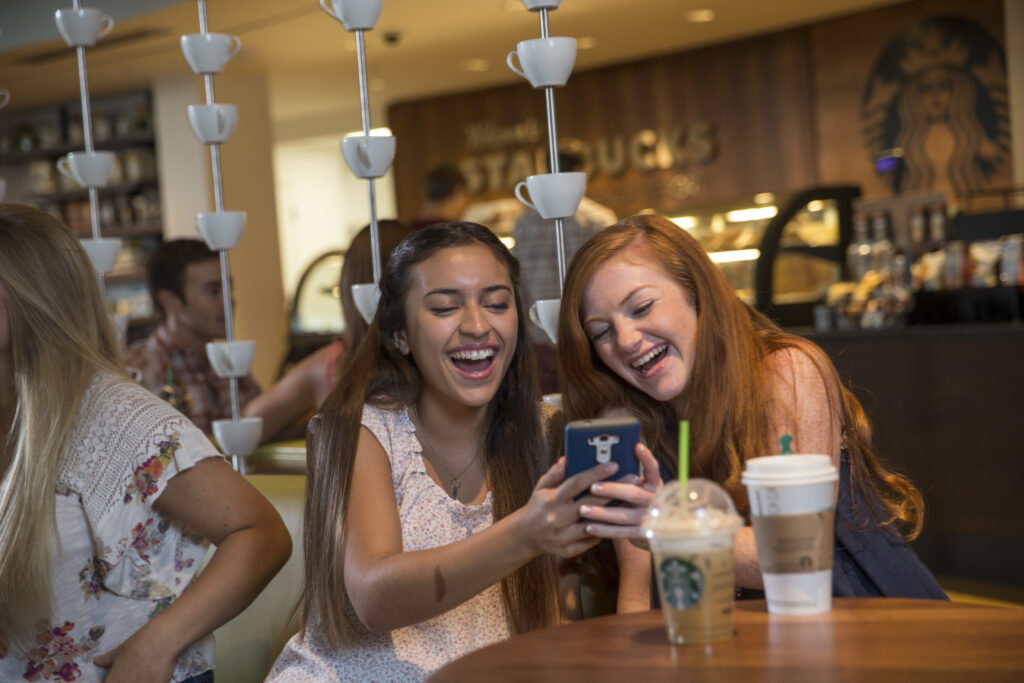 Starbucks
If you are a coffee enthusiast like me, there's something mighty special about knowing you don't have to go too far to get your iced caramel macchiato! There is an official Starbucks in the lobby making it the perfect place to hang out in the morning.  You'll find all the classic beverages here as well as pastries, sandwiches, teas, smoothies and more!  Trust me when I say it's a little slice of heaven right in the middle of Universal.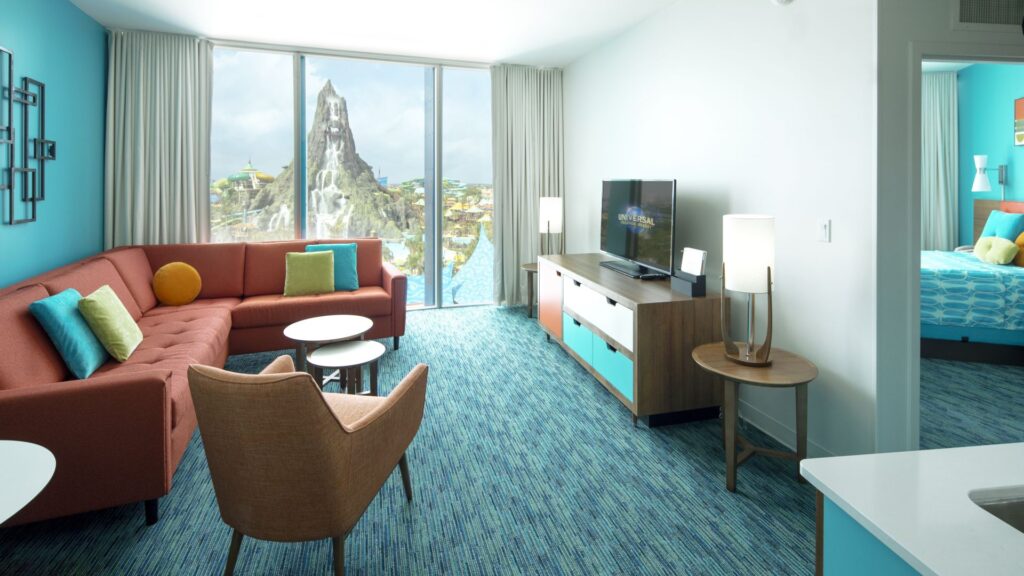 Family Suites
If you're a slightly larger family then you know that there can be a real shortage of places to stay that accommodate more than four guests to a room in Orlando. That's where Cabana Bay's awesome family suites come in! They can sleep up to 6 adults and feature two queen beds and a pull-out sofa.  Better yet, they all come with privacy partitions, a compartmentalized bathroom so that three people can use it at a time and a kitchenette with mini-fridge, microwave and sink.  Best of all with rates coming in at around $159.00 a night, it is an absolute steal (as anyone who has paid $300+ a night for a family suite at Walt Disney World will tell you! )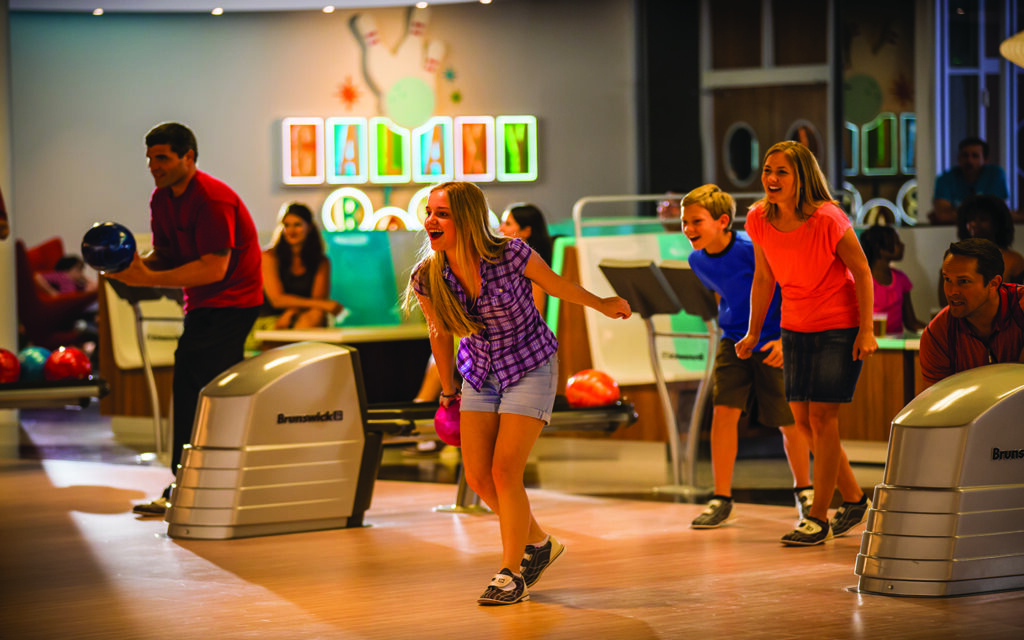 Bowling Alley!?
Nope. You didn't hear me wrong. There is actually a FULLY FUNCTIONAL BOWLING ALLEY at Cabana Bay Beach Resort.  When it comes to family bonding it doesn't get any better than lacing up those shoes, grabbing a ball and joining in on a fun game or two. The bowling alley features 10 lanes and even offers a menu of awesome treats including appetizers, entrees, and drinks from the full-service bar.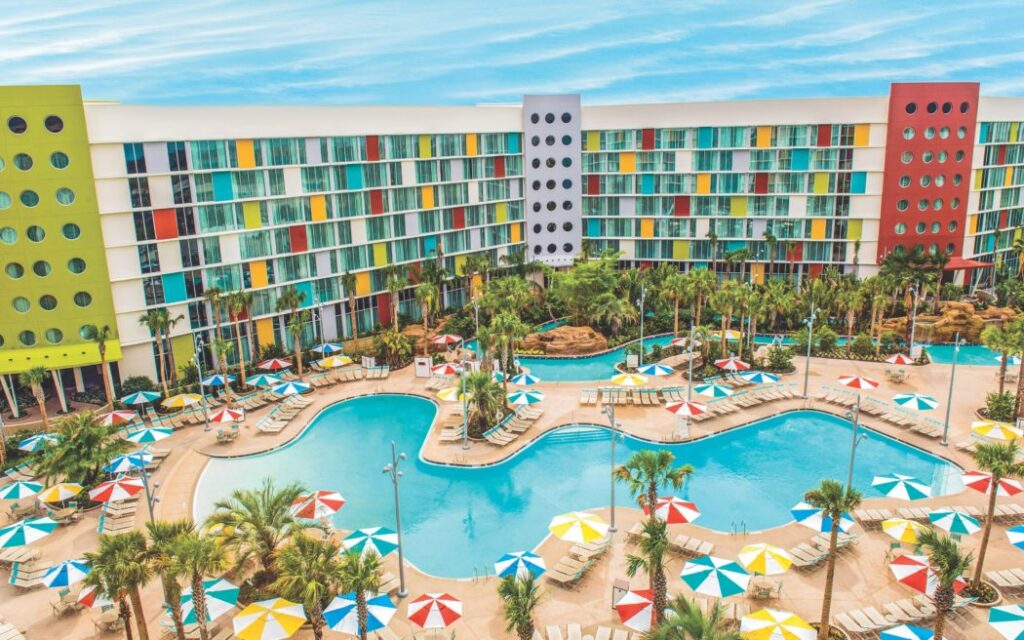 Mid-Century Modern Glamour
If you're a fan of the Mid-Century Modern aesthetic then you will instantly fall in love with Cabana Bay. From the moment you arrive on property, you'll feel like you've been magically transported to the 50s or 60s. The attention to detail at this resort is amazing from the classic cars in the driveway as you pull up to the old black and white sitcoms running in the main dining hall.  This property is wonderfully retro. Even the furnishings found throughout the resort and the toiletries in your room are a flashback to a different time!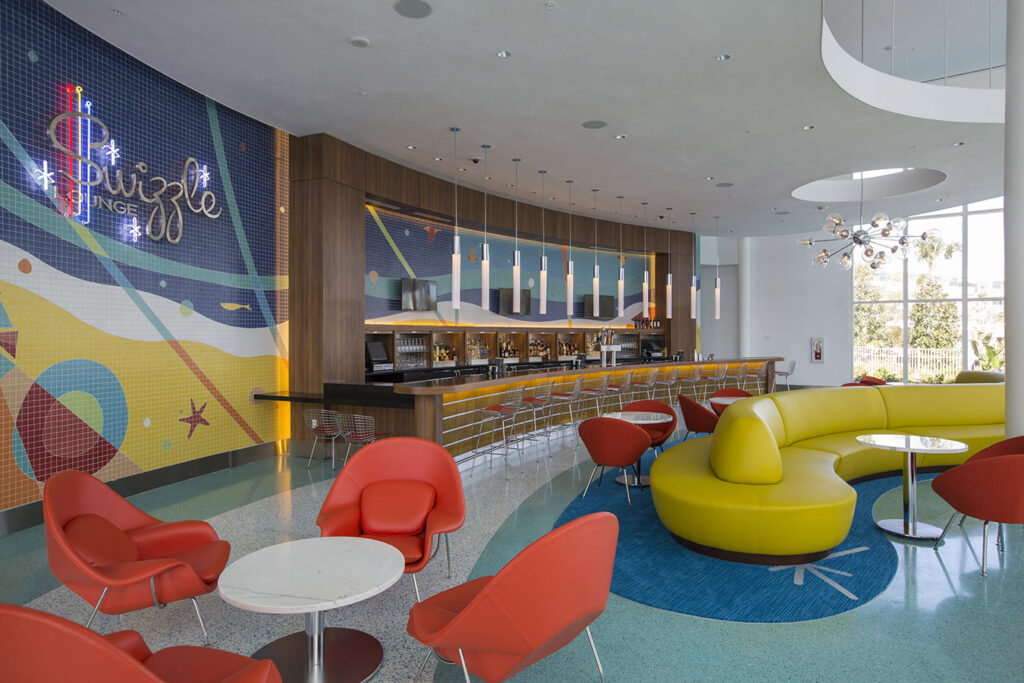 Retro Cocktail Bar
One of the best places to enjoy the aesthetic of this amazing property is at the Swizzle Lounge.  This is the perfect place to order up a vintage drink. We recommend the New Side Car or the Spiced Mai Tai. There are also some delicious snacks too like an Asian nut mix that we could munch on all day!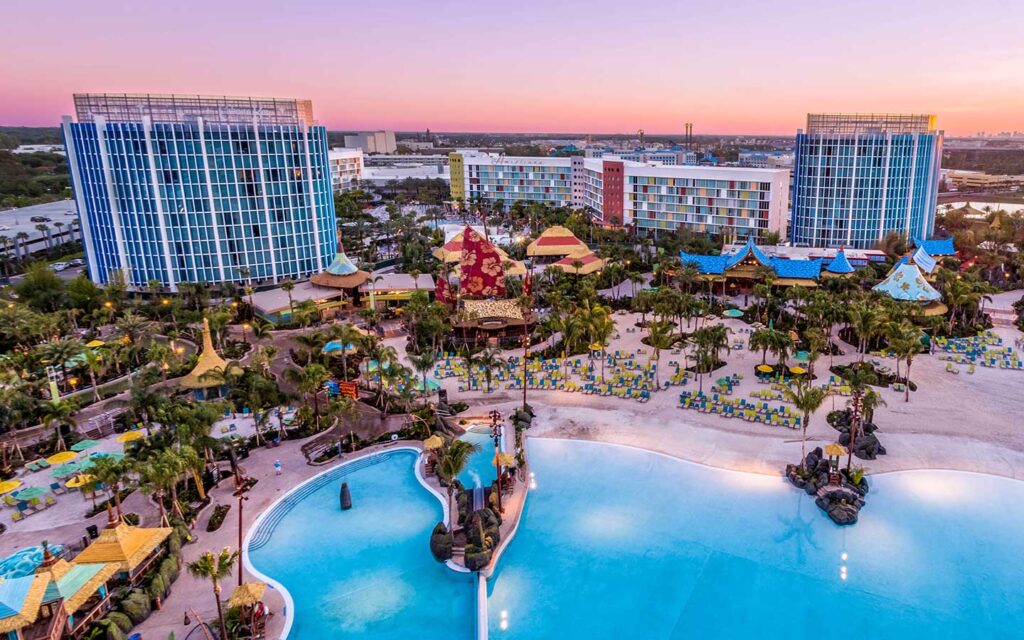 Volcano Bay On Your Doorstep
If you are planning a visit to Volcano Bay then we can't think of a better place to stay than Cabana Bay. The resort is connected to Volcano Bay with a walking path meaning you are just moments away from the splashtacular fun!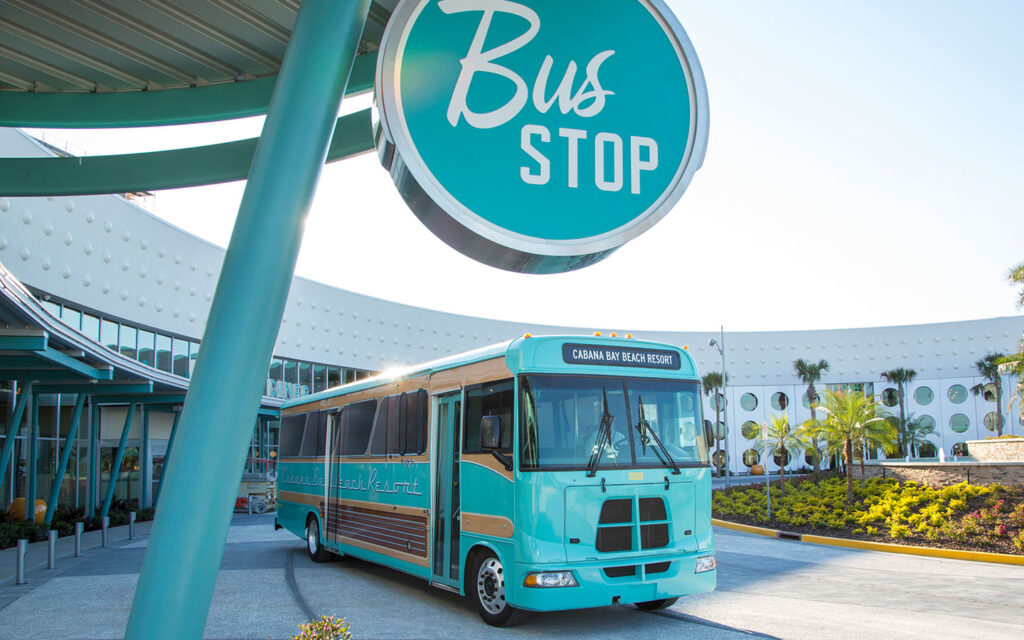 Getting To Universal Studios and Islands of Adventure Is a Breeze
In addition to the quick and easy access to Volcano Bay, you are just a short complimentary shuttle ride away from Universal Orlando's two theme parks. Best of all, you can use them to enjoy the park before it opens to the general public as one of your awesome onsight perks.
Thinking about a visit to Universal Orlando? Getting started is easy! Simply reach out to MickeyTravels today to get your FREE, no-obligation quote. 
Find articles like this helpful? Then why not consider working with an Authorized Universal Vacation Planner? As an agent with Let's Adventure Travels, I'll be on hand to assist you with everything from finding your perfect package to helping you plan lots of special touches to make your visit one you'll never forget  Best of all my services are absolutely FREE.  Get in touch at 1.800.801.4025 via email at mroden@letsadventuretravels.comor follow along on Facebook