A Spell-tacular One Day Itinerary For the Wizarding World of Harry Potter
For all Harry Potter fans, spending time at the Wizarding World is a must-do. But what if you only have a day? That's where we here at UniversalParksBlog come in. We've assembled an itinerary that includes all the must-do Harry Potter attractions, dining, entertainment and shopping experiences that you won't want to miss.
Follow our 1-Day Wizarding World of Harry Potter Itinerary and you'll walk away with a real sense of the magic and whimsy of a Universal getaway.
Let's start with a note about tickets: A lot of Wizarding World first-time visitors don't realize that half of the Harry Potter-themed attractions are located at Universal Studios and the other at Islands of Adventure. The Hogwart's Express connects the two lands which you are ONLY allowed to board if you have a park-to-park ticket. To really embrace our plan below it is ESSENTIAL that you upgrade your tickets to enjoy ALL the fun.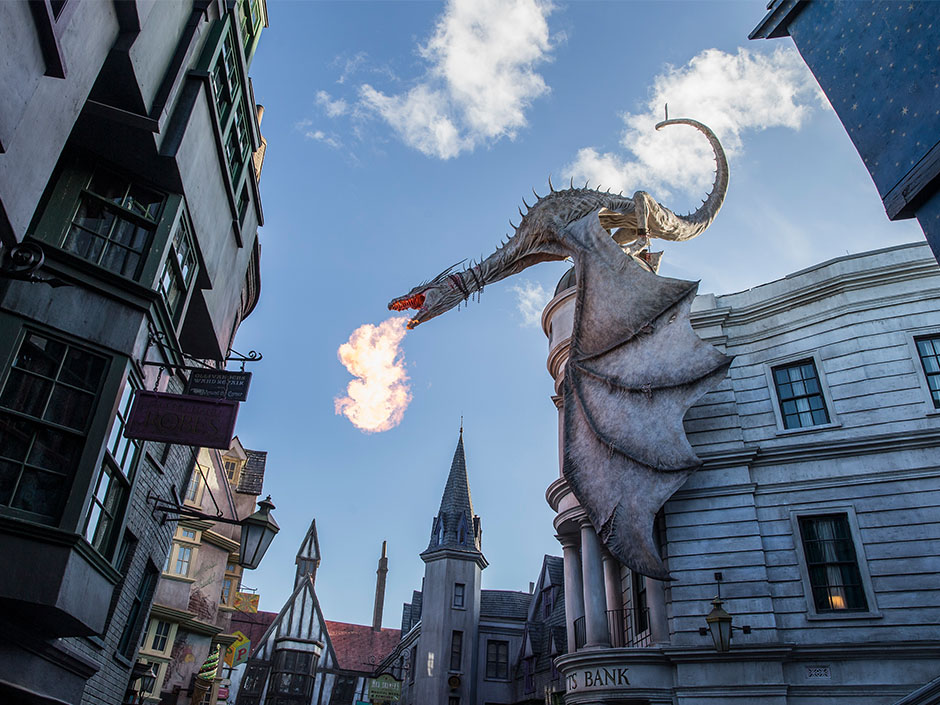 Before we go any further let's take a look at the two lands that comprise the Wizarding World.
Diagon Alley – Found at Universal Studios Florida, Diagon Alley takes your right into the heart of London. Here you'll find must-see experiences like Gringott's Bank, Carkitt Market and Knockturn Alley.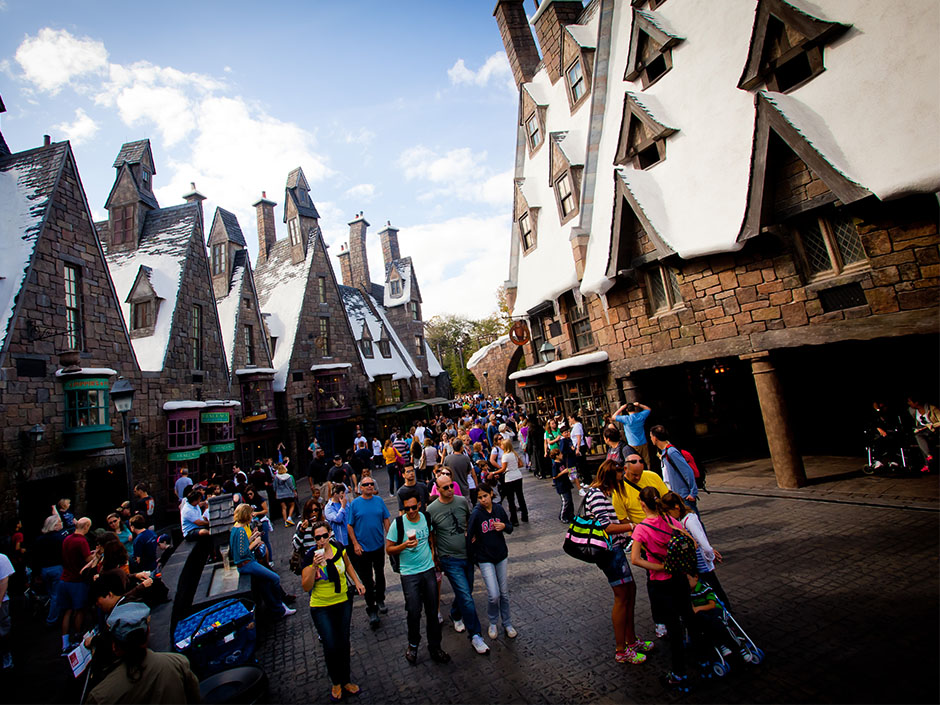 Hogsmeade – Over at Islands of Adventure you'll step right into the films as you stroll into the snow-capped village with Hogwarts School fo Witchcraft and Wizardry towering in the distance.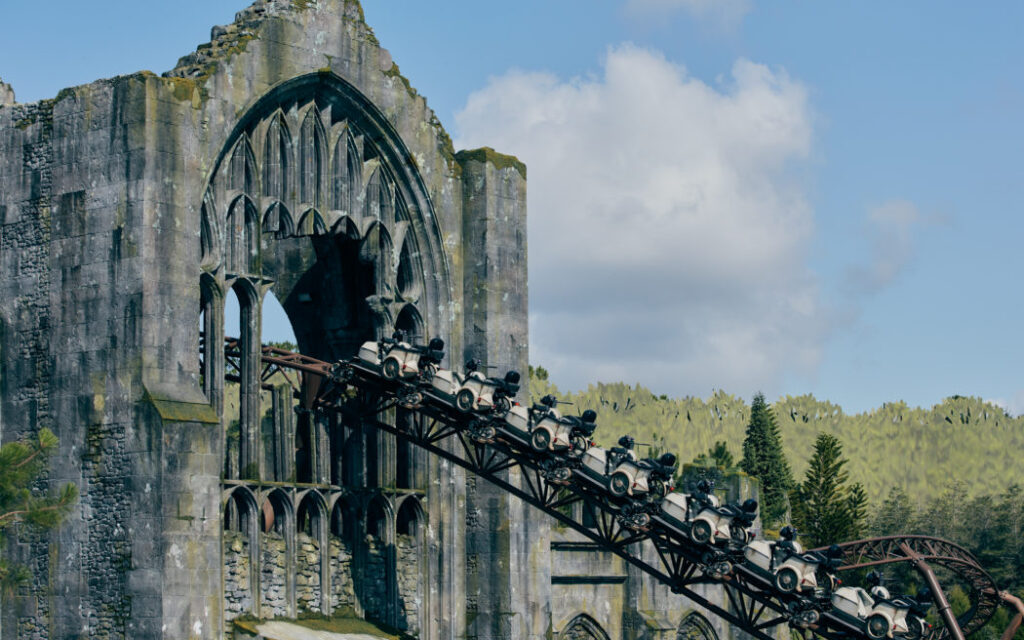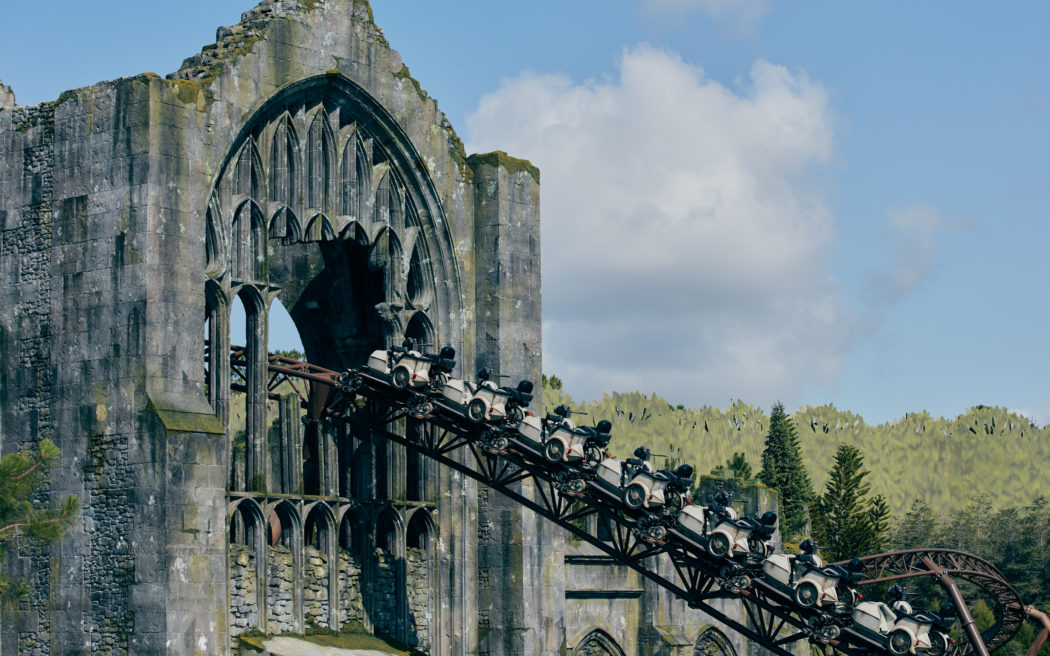 1-Day Wizarding World of Harry Potter Itinerary
1: Head to Hogsmeade – You can't go wrong when starting your Harry Potter adventure at either park but we love starting at Hogsmeade for shorter wait times.
2: Ride Hagrid's Magical Creatures Motorbike Adventure – Because this is a new attraction, the lines for this Hagrid-inspired coaster can be long. Try and get there first thing to enjoy some of the shortest wait times of the day.  It also gives you plenty of time to enjoy the immersive ride queue. See how many fun hidden gems you can find!  You can choose from sidecar to motorbike as you twist and turn your way into the Forbidden Forest.
3: Hogwarts Castle Photo Op – Take a moment to really bask in the beauty of this stunning replica of Hogwarts.  Seeing in real life is an incredible feeling and is sure to give your chills. Have your cameras at the ready to snap a photo or two.
4: Harry Potter and the Forbidden Journey- Then it's into the castle, first for a stunning walk through Hogwarts. You'll find countless relics from the story and walk past iconic classrooms all in preparation for your life-changing wizarding adventure.
5: Flight of the Hippogriff– You'll love this short and sweet family-friendly coaster.  Be on the lookout for Buckbeak, the Hippogriff as he bows down.  As you get to the top of the ride also take a minute to enjoy the stunning views of both Hogsmeade and Hogwarts.  As the ride comes to a close you'll spiral past Hagrid's hut and over the pumpkin patch!
6.  Breakfast at the Three Broomsticks – All of this morning excitement has meant that you've probably worked up quite an appetite. Head over to the Three Broomsticks. This spot offers breakfast, lunch and dinner with a menu that features hearty British dishes and Butterbeer.  Our recommendation? Try the Pancake Breakfast!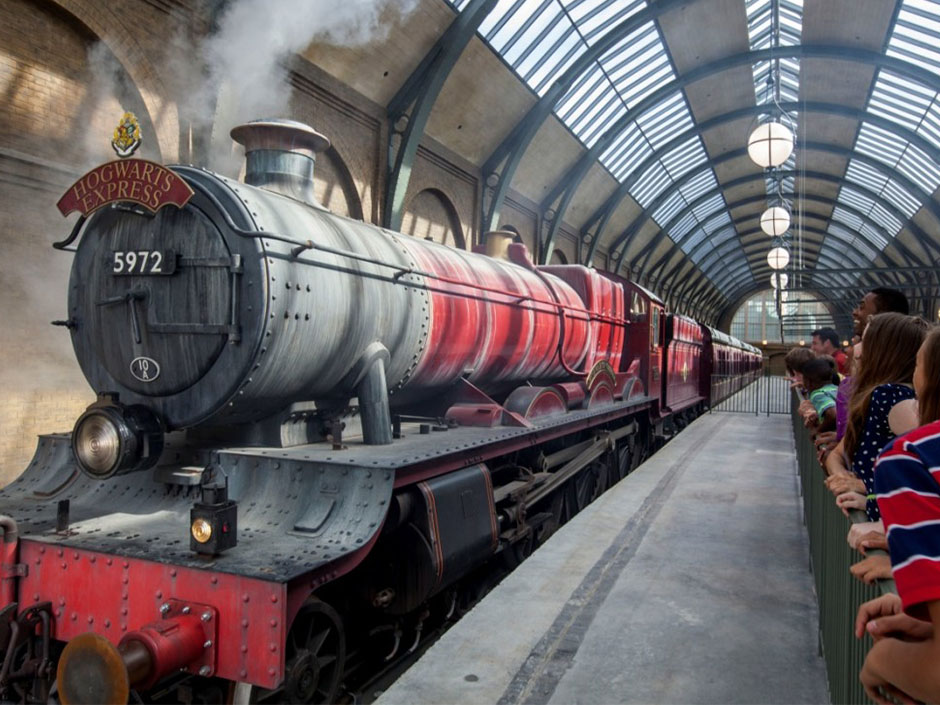 7: Hogwart's Express – Now that your bellies are full, we suggest you head to the station and hop a ride on the Hogwarts Express.  The train ride will take you over to King's Cross Station in London (or in other words Universal Studios Florida). However, this isn't just any old train ride. Get ready for the surprise of a lifetime as you mingle with many familiar friends from Harry Potter as you make your way to Diagon Alley.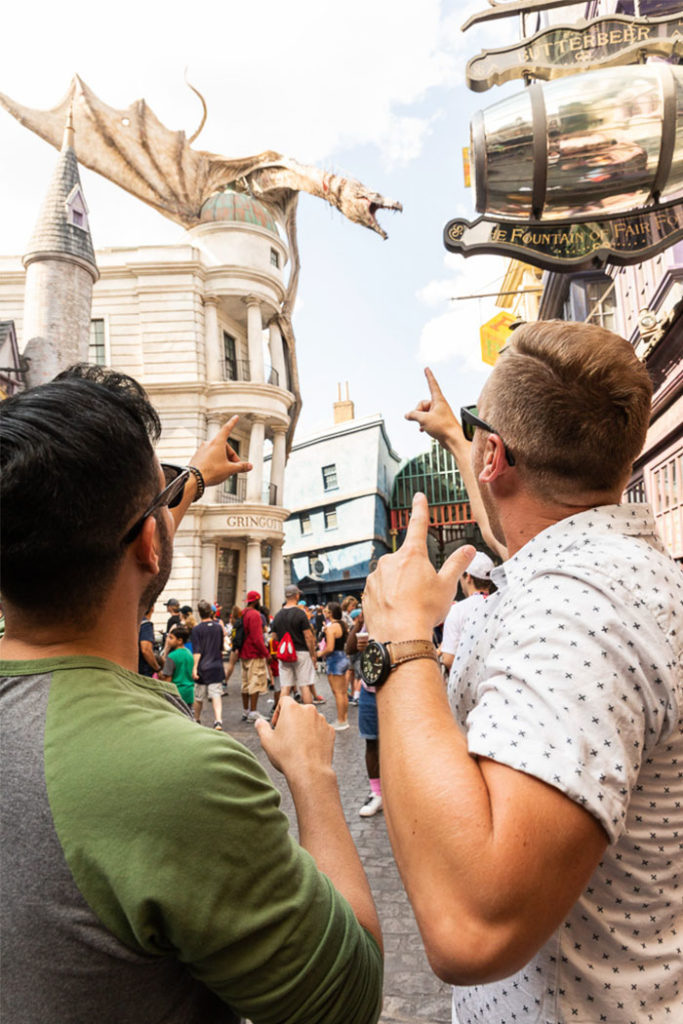 8: Gringotts Money Exchange: Every witch or wizard knows that an essential first part of a visit to Diagon Alley is stopping at Gringotts bank for money.  Step inside for a chance to as a Goblin a question! When else in your life will you get to do this!?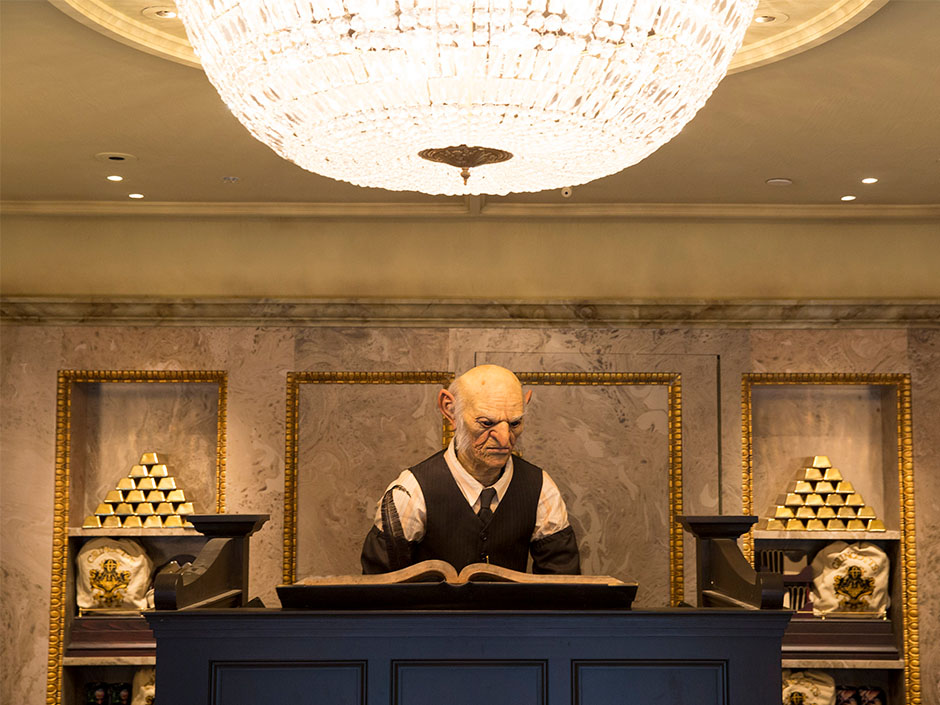 9: Harry Potter and the Escape from Gringotts – Now that you've had some time to unwind after a hearty breakfast you'll get the unique privilege of being able to walk through the grand marble lobby of the bank down to an underground passageway for this multi-dimensional thrill ride.
10. Ollivanders – If you've read the books you know that the wand chooses the wizard. Step into this shop and you may even be selected to be paired with a wand of your own to purchase and take home. The shop is home to an incredible collection of wands stacked floor-to-ceiling.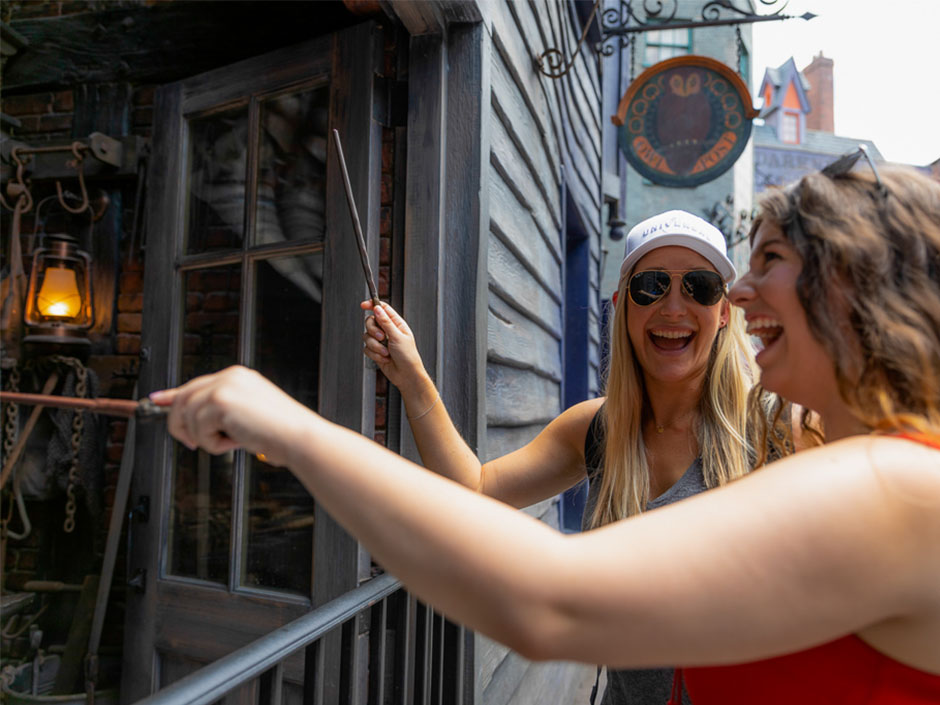 11. Make a Little Magic of Your Own –  As you walk around be sure to look for gold medallions placed throughout the streets. These are indicators of where you can practice your hand at casting spells with your NEW wand.  Stand near the indicator and with a gentle flick of the wrist and the right incantation you can make some magical things happen!
12. Madam Malkin's Robe for All Occasions – You have your wand, now its time to expand your wizarding wardrobe. Whether you're Gryffindor, Hufflepuff, Slytherin, or Ravenclaw this is a great spot to pick up your house colors.
13: Leaky Cauldron –  Did someone say lunch? Our go-to spot is the Leaky Cauldron. This is the perfect place to indulge in some delicious British eats. We recommend the Ploughman's Platter!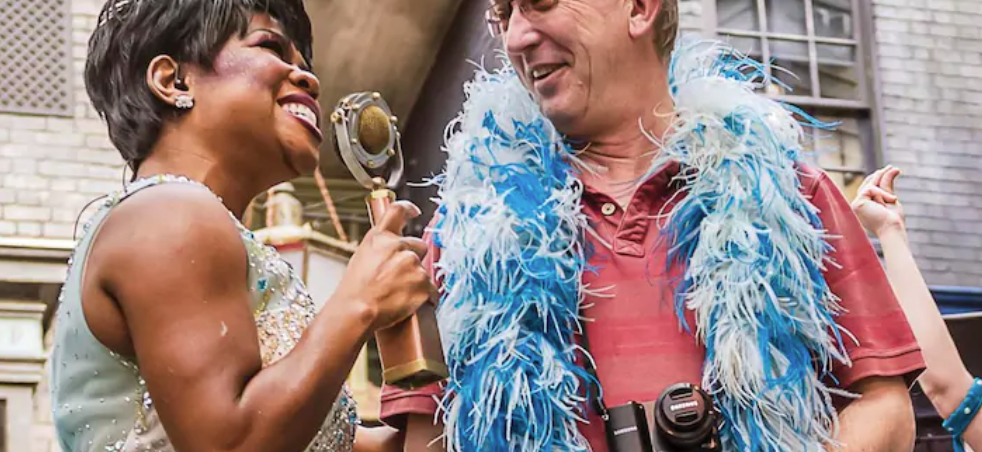 14. Celestina Warbeck and the Banshees – Why not indulge in a little bit of entertainment while you digest your delicious lunch?  You'll love this bewitching live performance of wizarding world favorites. We're told that her sweet smooth melodies are a favorite of Molly Weasley's.

15. The Tales of Beedle and the Bard – This show is presented by the Wizarding Academy of Dramatic Arts. It is a retelling of two famous 15th-century stories from wizarding fairytales, including The Fountain of Fair Fortune and The Tale of the Three Brothers. Be sure to stick around for the end of this show in particular it's pretty awesome.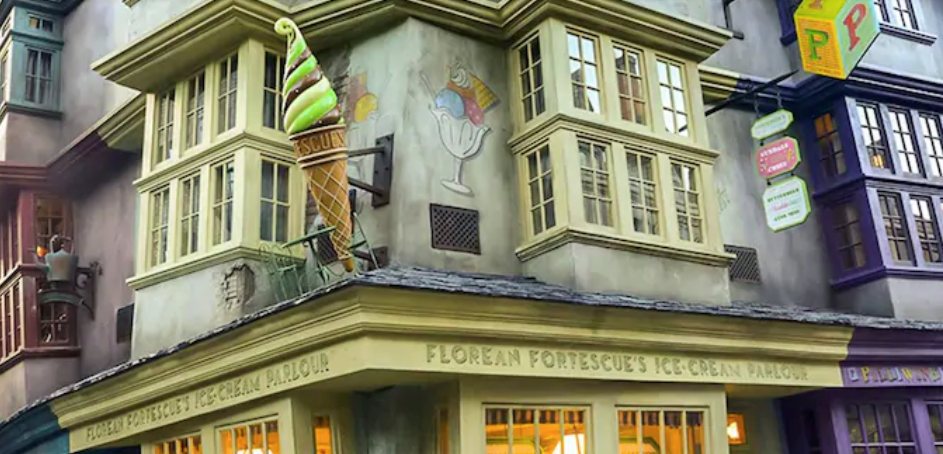 16: Florean Fortescue's Ice Cream Parlour – In the mood for something sweet? Make this your go-to spot.  This is the home to the famous Butterbeer ice-cream. You'll also find a variety of other flavors including Chocolate Chili, Salted Caramel Blondie, and (my personal favorite) Earl Grey Tea and Lavender.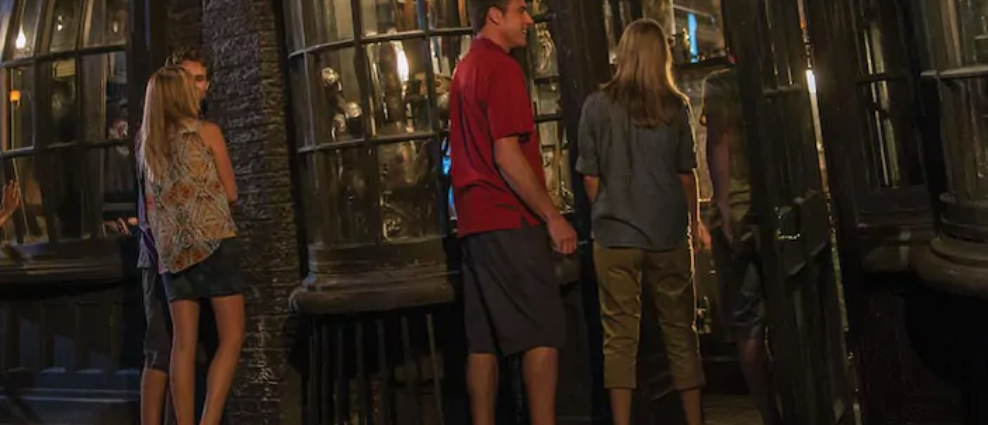 If you're a Gryffindor like me, you may be more suspicious of the Dark Arts. But let's explore the Darker side magic in Knockturn Alley and visit Borgin and Burkes, known for inviting shady patrons, including Draco Malfoy. While this place literally gives me the chills, here you can explore malevolent relics, items of Dark Arts, and other oddities. Don't be surprised if your Slytherin friends drag you to this side of Diagon Alley. Not only will you be able to shop unique merchandise only found in this dark alley, but you'll also be able to cast special incantations and find hidden gems here.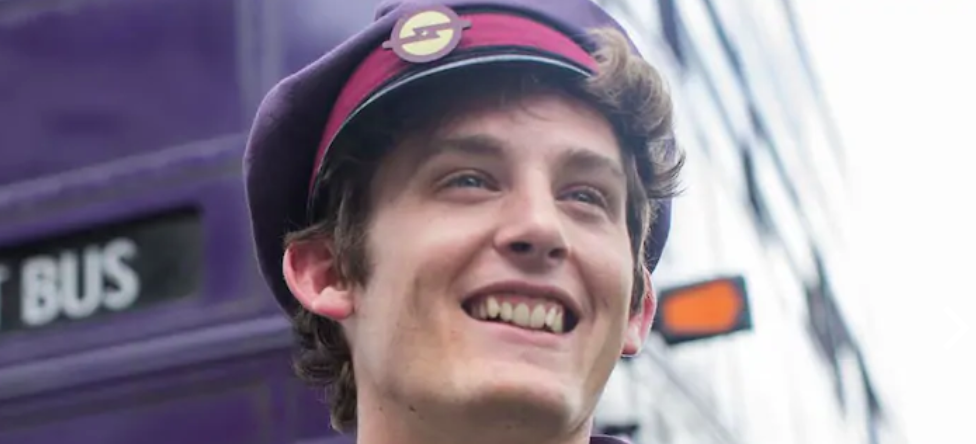 Outside of Diagon Alley in London, we can talk with the Knight Bus Conductor. Passers-by like us can look inside the purple, three-storied Knight Bus and hear chatter from the talkative shrunken head hanging over the steering wheel.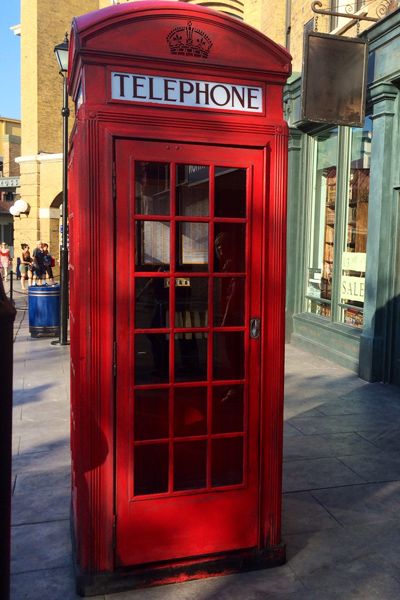 One of the lesser-known must-dos in The Wizarding World of Harry Potter is a stop at the Magical Telephone Booth. At first glance, it might seem like an ordinary booth, but you're with me and I just so happen to know how to use the right "M-A-G-I-C".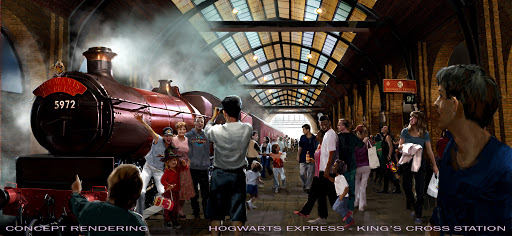 All right, time to catch the train again. Let's walk to the station where you can walk through a solid brick wall onto Platform 9¾ — Hogwarts Express: King's Cross Station. On this train ride, we can enjoy the urban outskirts of London into the British countryside while we catch up on all the fun we've already had and deliciousness we've already eaten.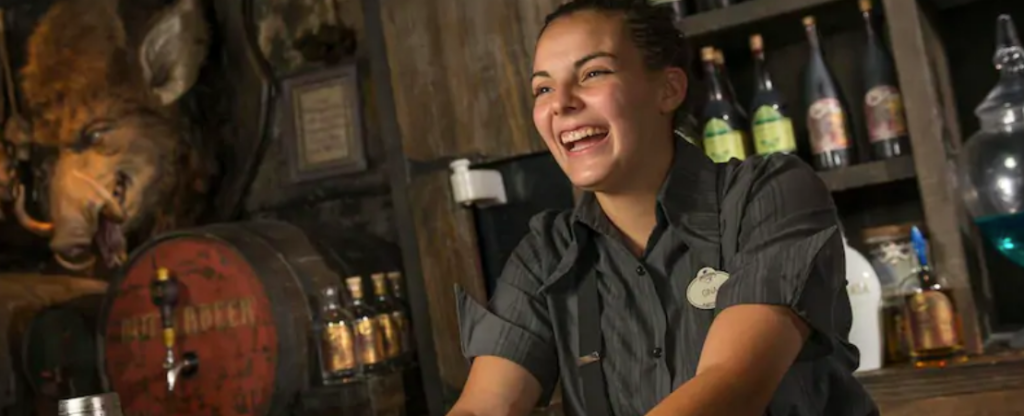 Back in Hogsmeade, let's take a break at the Hog's Head. After back-to-back thrilling rides, shopping, and casting spells, relaxing inside this pub located behind Three Broomsticks sounds perfect. We can even enjoy traditional drinks, as well as Butterbeer, Pumpkin Juice, and Gillywater.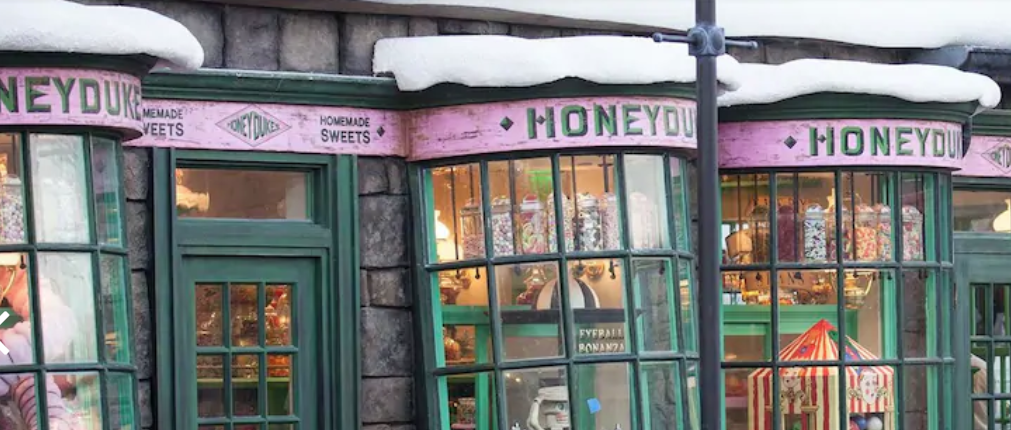 Time to stock up on delicious delectables at Honeydukes. This delightful shop has legendary wizarding world sweets including Chocolate Frogs, Bertie Bott's Every-Flavour Beans, and Exploding Bonbons.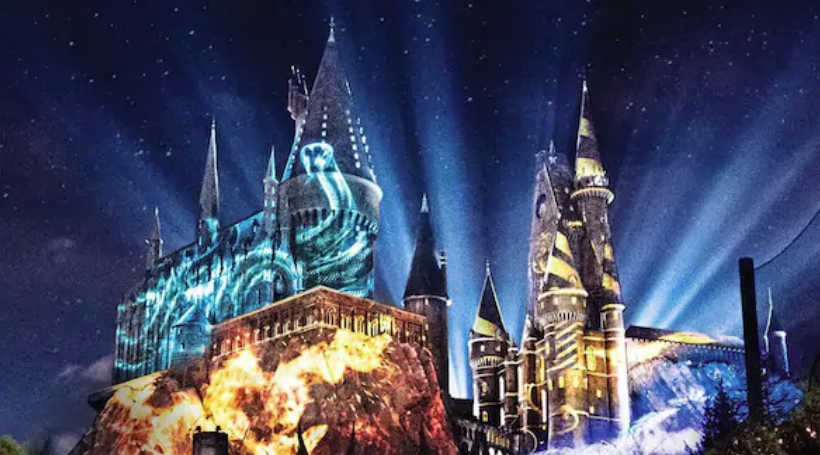 The sun may be setting, but our day is definitely not over. At night, Hogwarts castle transforms into a beautifully themed experience that changes depending on the season:
 The Nighttime Lights at Hogwarts Castle: Enjoy this dazzling spectacle where you see projections against the majestic Hogwarts castle, celebrating the four houses.

Dark Arts at Hogwarts Castle: This powerful story of light vs. dark shows Hogwarts castle being taken over by dark magic and then — well, why spoil it? Catch it for yourself during the fall season.

The Magic of Christmas at Hogwarts Castle: The holidays in The Wizarding World of Harry Potter spring to life through this incredible display when Hogwarts castle is transformed for the Christmas season.
These shows are the perfect way to end your epic experience at The Wizarding World of Harry Potter!
WHAT a day! Of course just one day in The Wizarding World of Harry Potter is not nearly enough to experience all the magic it has to offer! We'll see you at the Three Broomsticks tomorrow morning.
Thinking about a visit to Universal Orlando? Getting started is easy! Simply reach out to MickeyTravels today to get your FREE, no-obligation quote. 
Find articles like this helpful? Then why not consider working with an Authorized Universal Vacation Planner? As an agent with Let's Adventure Travels, I'll be on hand to assist you with everything from finding your perfect package to helping you plan lots of special touches to make your visit one you'll never forget  Best of all my services are absolutely FREE.  Get in touch at 1.800.801.4025 via email at mroden@letsadventuretravels.comor follow along on Facebook
Source: Universal