How Universal Studios is Keeping People Safe
The Walt Disney Company has received most of the attention regarding pandemic measures.
However, Universal Orlando Resort was the first place to reopen. So, we can already draw conclusions about the practicality of its measures.
Here are many of the ways that Universal Studios is keeping people safe during the Coronavirus pandemic.
Temperature Check before Entering
Let's take these in the order that you'll experience them.
Universal Orlando says it will be conducting temperature checks for every guest that arrives at CityWalk when it reopens. Also, all guests will be required to wear a face covering: pic.twitter.com/bTZewwBCD6

— Ashley Carter (@AshleyLCarter1) May 12, 2020
For starters, every major theme park will require guests to pass a temperature test.
Anyone who shows signs of a fever of 100.4 degrees will not enter the parks.
Universal CityWalk started this practice last month, and it has proved safe and efficient.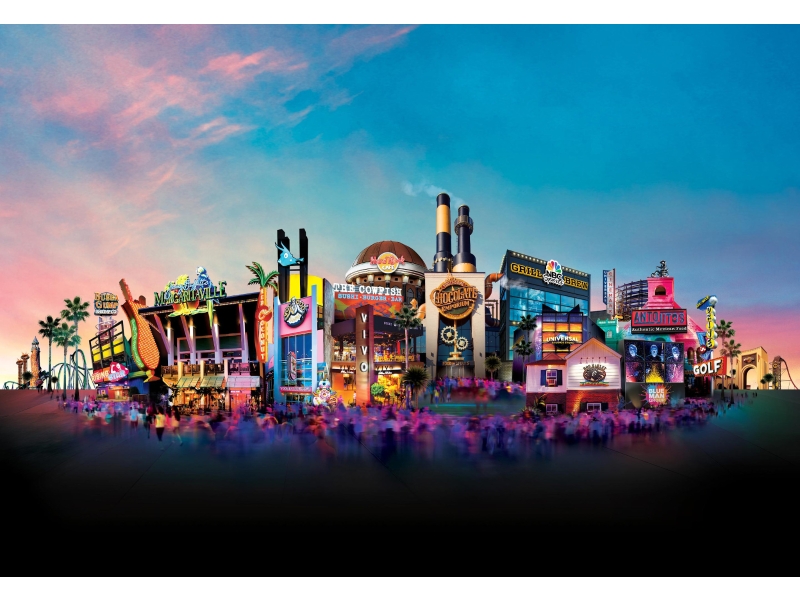 However, everyone should understand that temperature tests aren't entirely reliable as COVID-19 indicators.
So, this is a first step rather than a final one.
Face Masks with Reminders
This step goes hand in hand with the first one.
Face Mask, Harry Potter, book cover, Washable, Reusable https://t.co/bmMUOKUJHM #harrypotter #universal #orlando #hollywood #hogwarts #JKRowling pic.twitter.com/yoLuFjV1eT

— Dee (@princessandmain) May 31, 2020
When you exit your car at Universal Orlando Resort, you should already be wearing your face mask.
Many people already do this whenever they go outside. At Universal, it's expected of guests.
Thankfully, Universal goes an extra step as well.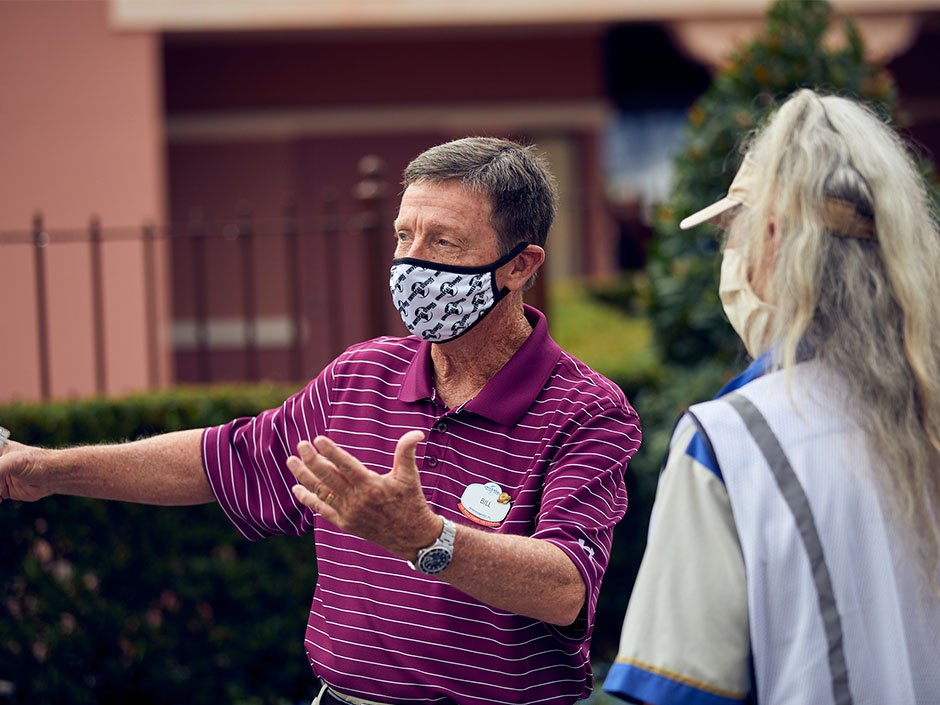 Some workers oversee face mask enforcement. Their job is to remind guests to replace their face masks.
If a Universal employee notices a park guest isn't wearing a face mask, a swift reminder will occur.
Universal's staff isn't reticent about this. In fact, the workers have developed a few humorous methods to remind customers without seeming obnoxious.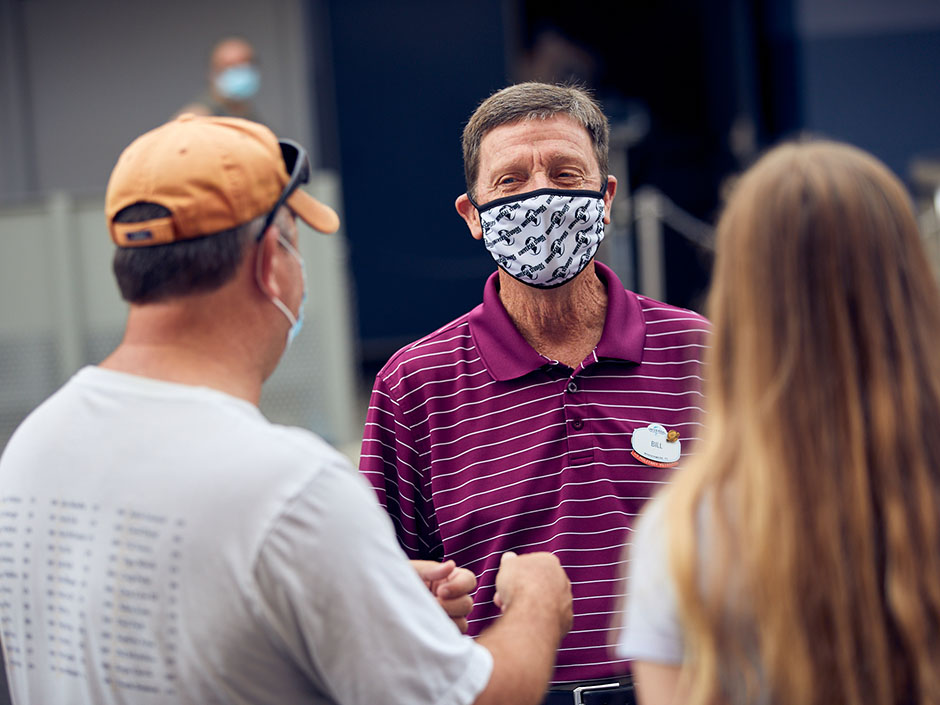 Still, you won't enter the Universal campus unless you're wearing a face mask.
Floor Markers
Social distancing is the buzz phrase of the pandemic. You're probably tired of hearing about it by now.
Park officials must take the practice seriously, though. At Universal, workers have placed floor markers in many highly trafficked places.
Signs and floor markings to keep social distancing between guests at entrance to Citywalk. #universalorlando pic.twitter.com/sDSSI9jUZ2

— Expedition Theme Park (@ExpThemePark) May 14, 2020
You'll first notice them when you're standing in line for the temperature check.
However, you'll see them in lots of other places like attraction line queues, restaurants, and show stages.
These markers indicate where people should stand to maintain social distancing.
At Universal's team member preview, social distancing floor markings can be seen in Diagon Alley. pic.twitter.com/xEHqByQ0Rr

— Orlando Informer (@OrlandoInformer) June 1, 2020
Out of all the practices in place to date, Universal's struggled the most with this one.
Some guests are too focused on their park visits to notice where they're supposed to stand.
Again, Universal employees will provide some warnings as appropriate.
Cold Stone Creamery has reopened today at Universal CityWalk. Floor markings indicate where guests should wait to order. There are benches outside of the next-door Starbucks where guests can sit. pic.twitter.com/CnWJoMRiY3

— Orlando Informer (@OrlandoInformer) May 15, 2020
Still, if you're watching the Marilyn Monroe or Blue Brothers show, you may want to keep an eye on guests potentially infringing on your area.
I've especially noticed this problem during the Beetle the Bard show and other live performances at The Wizarding World of Harry Potter.
Cinnabon has reopened today at Universal CityWalk. Only mobile orders are being accepted. Floor markings indicate where guests should wait to pick up their food. All chairs inside have been removed, and there are tables and chairs available outside to sit at. pic.twitter.com/Dp5ytiDfya

— Orlando Informer (@OrlandoInformer) May 15, 2020
Hand Sanitizer stations Everywhere
Once you pass your temperature check, you may notice the first of countless hand sanitizer stations.
Universal executives had indicated that the parks would prioritize hand sanitizer.
Even so, I'm stunned by the sheer volume of dispensers throughout the parks.
In fact, workers will encourage you to utilize these dispensers whenever you're in a highly trafficked area.
The one drawback is that Universal has themed many of its hand sanitizer stations.
The park planners have taken inspiration from Disney and added some dispensers that blend into the décor of the restaurants and other areas.
No glasses in the bins at SpiderMan. They are handed to you after you get a spritz of hand sanitizer. #UniversalOrlando. pic.twitter.com/UrOkL5K3Be

— ThrillGeek (@thrillgeek) June 3, 2020
I love the attention to detail and immersion. Unfortunately, guests need to recognize these stations from a distance.
Otherwise, people may forget to use them. So, I'm hopeful that this issue won't be as problematic as I fear.
When you visit the parks, be attentive regarding the stations.
If needed, ask a worker for the location of the nearest station…while maintaining proper social distancing!
Capacity Limits
This one's short but sweet.
To ensure solid social distancing practices, Universal's limiting theme park attendance right now.
Nobody knows how long this practice will continue.
However, as of early June, Universal's lowered maximum capacity to 35 percent.
As a park visitor, you'll appreciate the smaller crowds, which have myriad benefits for you.
Safety precautions on Manta. No social distancing in queues due to already spaced areas, but will seat every other row.#seaworldorlando #midwaymayhem pic.twitter.com/Fq1UnnHonk

— Midway Mayhem (@Midway_Mayhem) June 10, 2020
The more extensive space guarantees that you can avoid contact with other guests.
Also, you'll get to enjoy more attractions since the lines will be smaller.
Virtual queuing on popular attractions
Here's a significant change.
Previously, Universal had digital queuing in place for one of its prized attractions, Hagrid's Magical Creatures Motorbike Adventure.
So, the technology isn't new. Due to the pandemic, Universal is employing it on more attractions, though.
To date, there doesn't appear to be much rhyme or reason to the virtual queuing options.
Hi Abby, Thank you for that feedback! Virtual Line spots will are released based on availability, so I recommend to just keep refreshing the app so that when spots open you can grab one!

— Universal Orlando Resort (@UniversalORL) June 8, 2020
Some wildly popular Harry Potter attractions are on it, while others aren't. And, from what I've seen, some of the options change every day.
The process is seamless, though.
You load the Universal Studios app, and then you search available attractions.
When you find an attraction you'd enjoy, you book a 30-minute arrival window.
The menu calls this section of the app the Virtual Line Experience. And you're setting up a Virtual Line Pass.
Once you've scheduled the pass, you do something else until your Virtual Line Pass window opens.
Then, you walk over to the attraction and show the QR code on your app to the worker.
You can only book one Virtual Line Pass at a time, but you may add another one as soon as you use the current one.
As you approach Hagrid's, over ten team members are reminding guests in Lost Continent that it is a virtual line only today. You can receive a time to return on the Universal Orlando app. pic.twitter.com/5jczCP6O93

— Orlando Informer (@OrlandoInformer) June 5, 2020
This process is entirely contactless, protecting your health while reducing the amount of time you spend waiting in line.
Frankly, this sort of digital queuing is the future of the industry. So, we should all feel grateful that Universal's embracing the practice now.
Social Distancing on Rides
This one may stress you, but it shouldn't.
Social distancing signage on drinking fountains in Universal Orlando. pic.twitter.com/I2bEiWPKTL

— bioreconstruct (@bioreconstruct) June 7, 2020
Universal is employing an empty car strategy for its attractions.
In simplest terms, Universal won't stick strangers side-by-side on a ride.
Each ride features its own social distancing practices, but the general rule is that Universal will skip a row on large tram carts.
ok now onto my thoughts on how social distancing worked in universal:

they were very big on discussing virtual lines days ago, but tbh we only did one virtual queue. nearly everything had a regular line, some had both. they had these on the floor every 6 ft away and worked well pic.twitter.com/p5oZaMOaR0

— samantha ⚡️ (@holymangos) June 5, 2020
On roller coasters, some may skip rows.
In other instances, one person will sit on the left side of the front row. Then, another on the right side of the second row and so forth.
The example that thrills everyone is Hogwarts Express. Whether you're riding alone, as a couple, or as an entire family, you get a cart to yourself.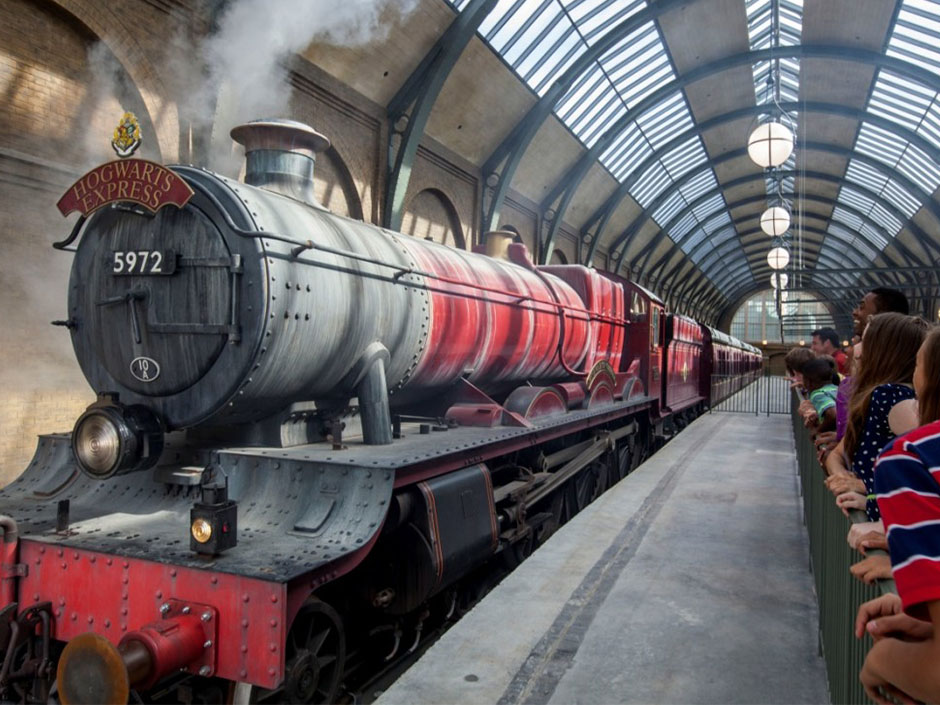 Anyone who has ever gotten jammed into one of these train cabins with several other parties is jealous right now.
When you're experiencing this attraction with your party only, you can appreciate (and savor) it so much more.
In case you're wondering, Universal can do this without increasing wait-times on attractions.
Social distancing in place over in The Wizarding World Of Harry Potter. Construction is also taking place on a new locker area for Harry Potter and the Forbidden Journey! #UniversalOrlando #UniversalOrlandoResort pic.twitter.com/4HP2oSNo8w

— Theme Park Worldwide (@ThemeParkWW) June 3, 2020
The reason why circles back to park admission limits. On most days, Universal Studios will be half as full.
So, the rides require only half as much throughput.
Thus far, guests are reporting that they're doing much more at Universal than they would have ever expected before the pandemic.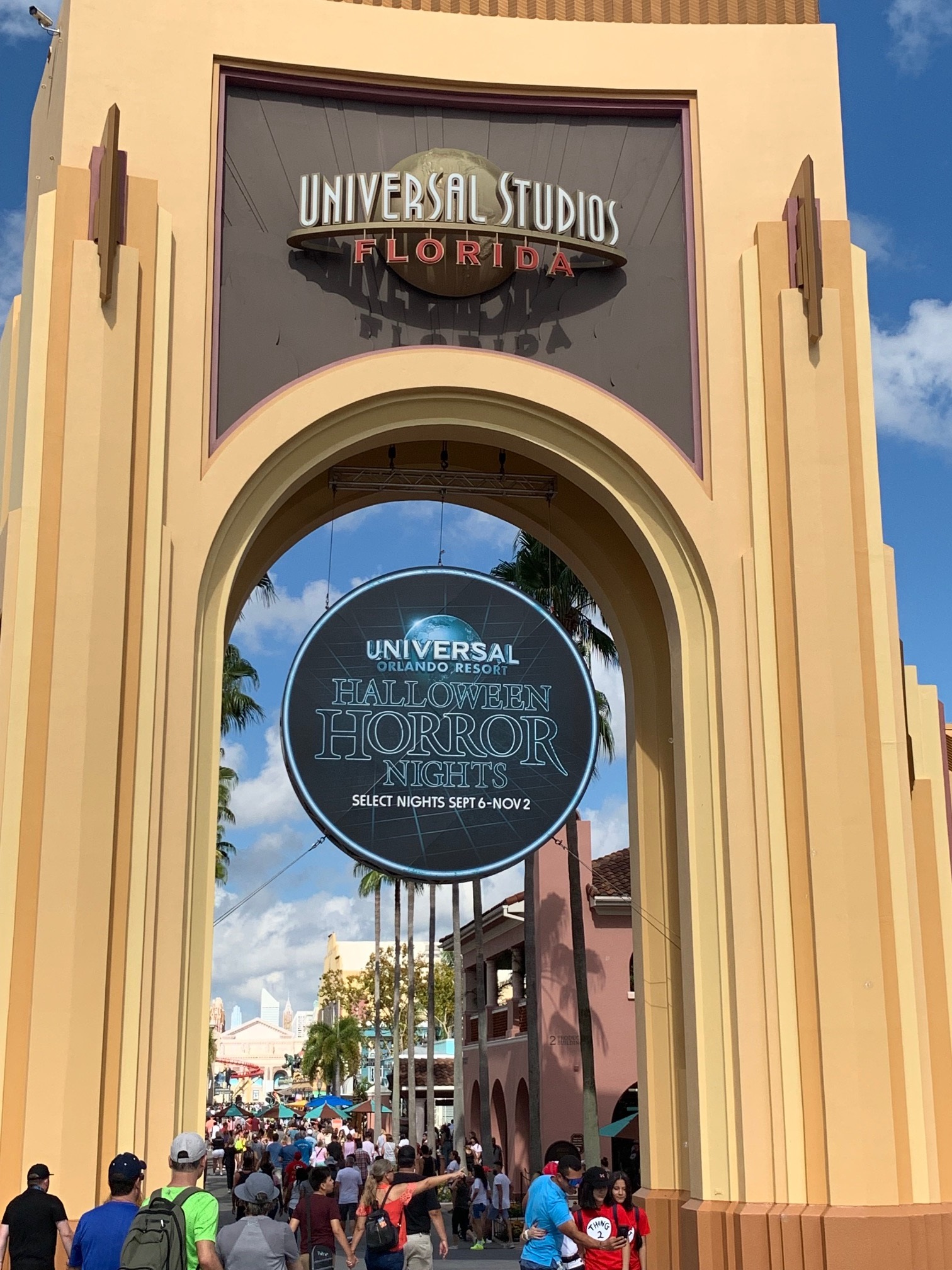 U-Rest Areas
Perhaps the most brilliant feature at Universal Studios is the U-Rest rest area.
Management understands that guests aren't accustomed to wearing face masks.
Florida can get quite hot during the summer months. A face covering might magnify these issues.
So, Universal has introduced special sections of the park where guests may sit down, relax, and remove their masks.
The seating areas here maintain proper social distancing. Also, these sections are outside, where the CDC believes the odds of infection are smaller.
Face masks and temperature checks are required to enter Universal Orlando theme parks. There are designated "rest" areas throughout the parks where you can remove your mask. You'll also need to social distance. pic.twitter.com/nJAfdR5WwC

— Ashley Carter (@AshleyLCarter1) June 4, 2020
The only drawback of the U-Rest areas is that some of them are also in designated smoking sections.
You may find that the aggravation of cigarette smoke counteracts the freedom of going without a mask.
Overall, Universal's pandemic strategy seems well-considered and effective thus far.
Signage in U-Rest Areas at Universal Orlando Resort parks. pic.twitter.com/MT3ZYeEARw

— bioreconstruct (@bioreconstruct) June 3, 2020
As always, this situation is ever-changing. Please keep checking back for updates to Universal's Coronavirus measures.
Thanks for visiting UniversalParksBlog.com! Want to go to Universal? For a FREE quote on your next Universal vacation, please fill out the form below and one of the award winning agents from Let's Adventure Travel will be in touch soon!