NEW STORE & More Now in Minion Land at Universal Orlando
Pretty soon there is going to be a brand new land at Universal Studios Florida — Minion Land! They've been working on the land for a while, and it's supposed to open sometime this summer.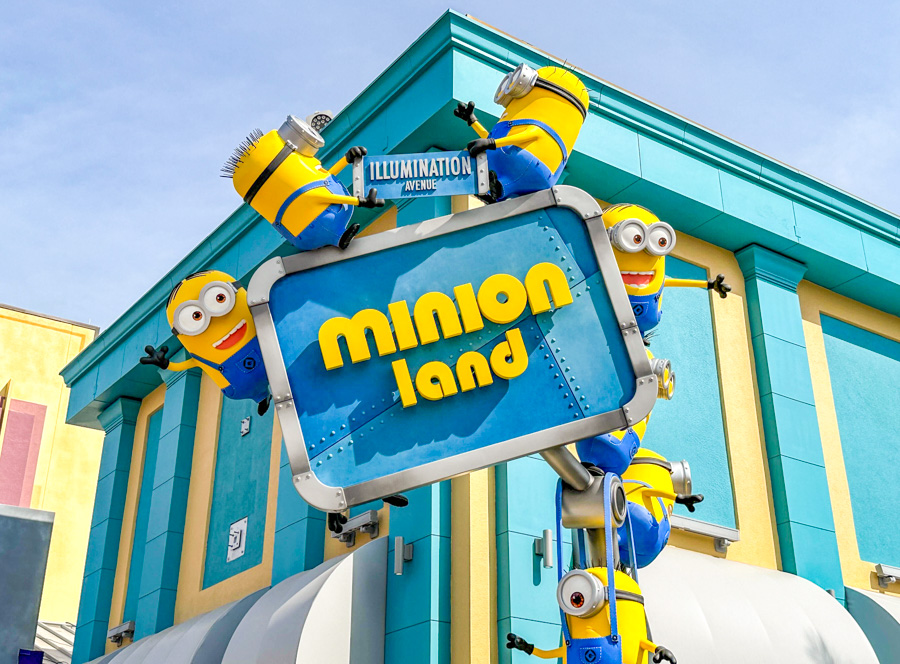 The land will include a brand new attraction, stores, restaurants, and more. We've been keeping an eye on the progress, and now we have some very exciting updates!
Minion Land Construction
We've seen some more exciting progress in Minion Land recently!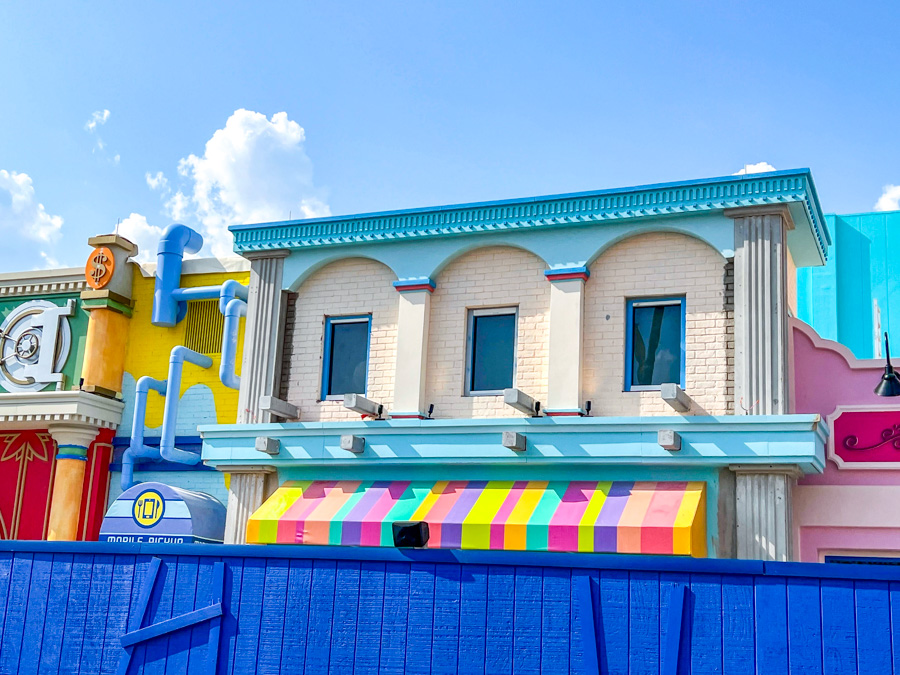 The Minion Cafe looks like it's being painted in the front.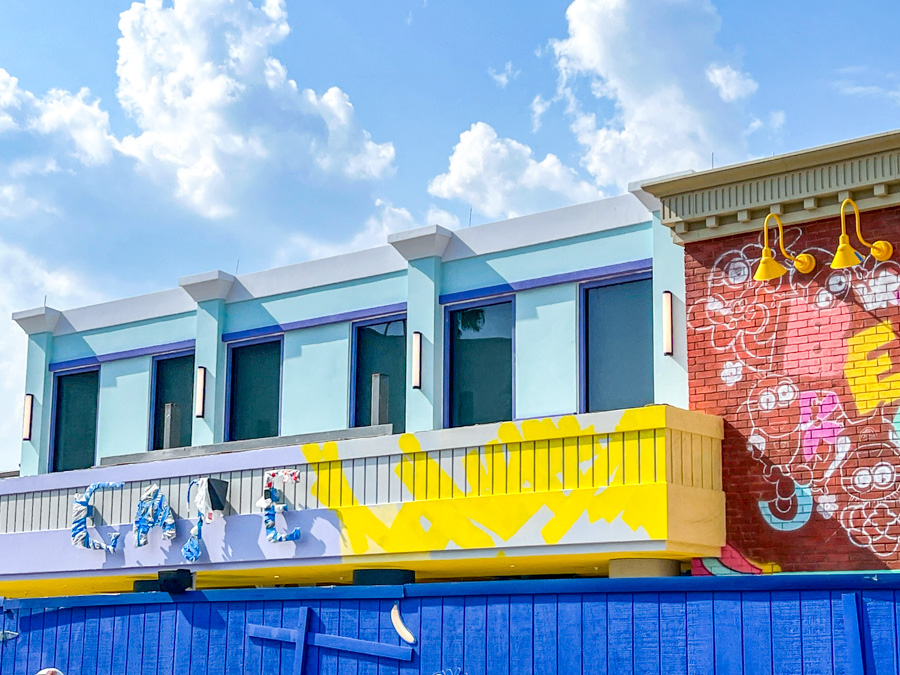 We also got a great look at this brick mural of the Minions and one of their favorite sayings.
You can see a mobile pickup window among the storefronts…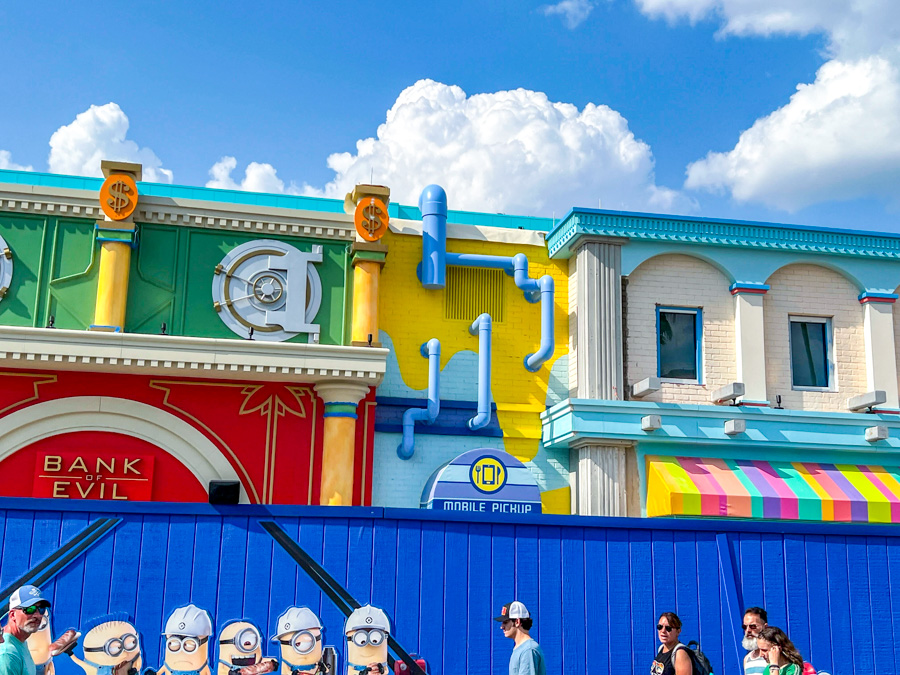 …as well as the Bank of Evil!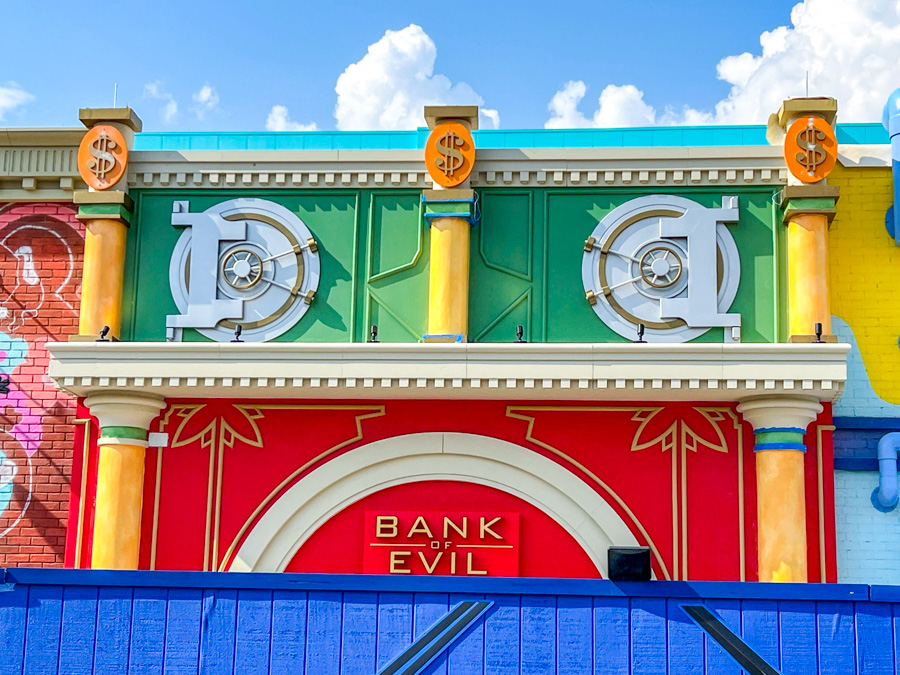 The mobile pickup window is nearby the Bake My Day bakery, with a colorful awning in between.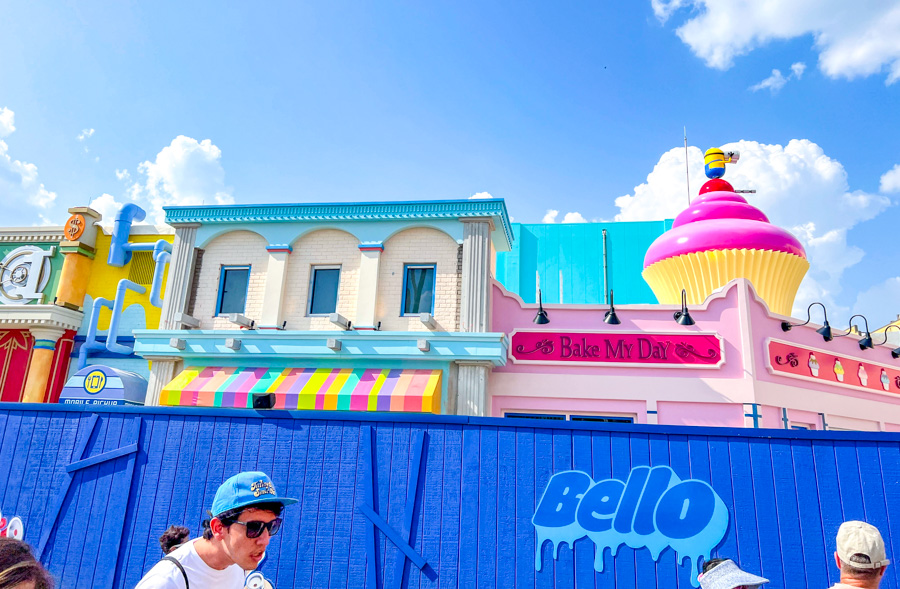 We also saw a new Illumination sign go up on top of a building!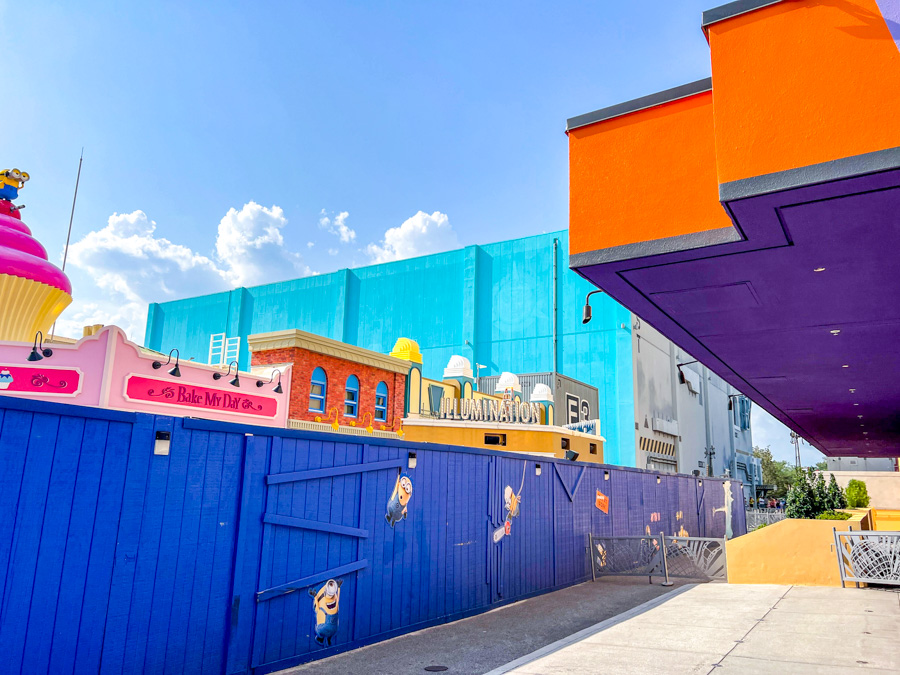 Here's a better look: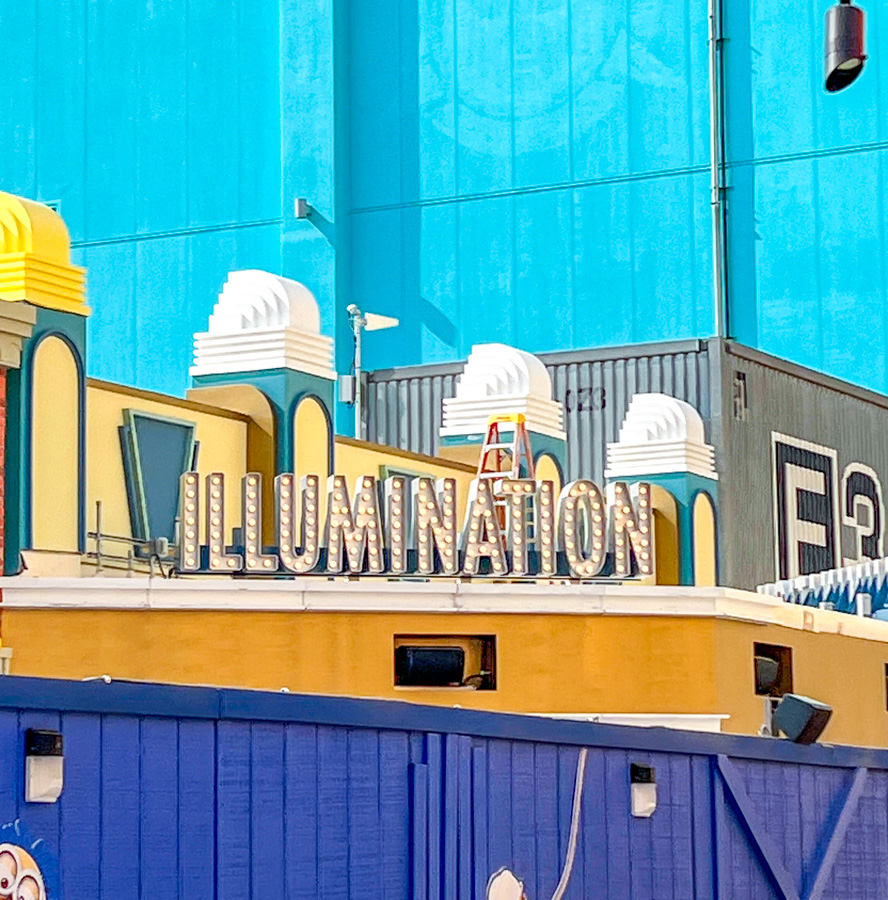 Another exciting update — there are now trees in Minion Land!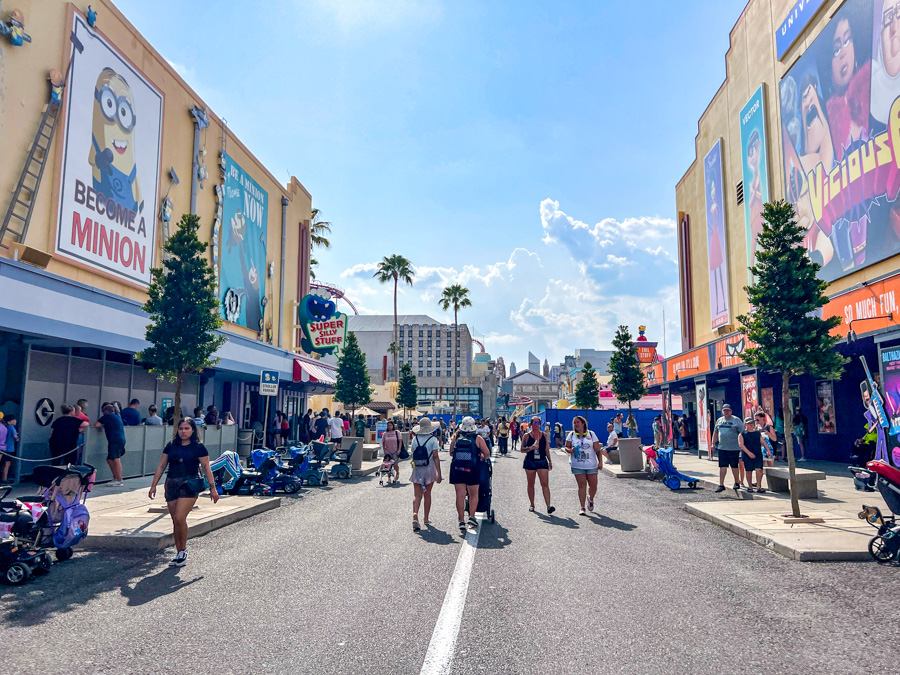 They're kind of funny-looking things, but we'd expect nothing less from Minion Land.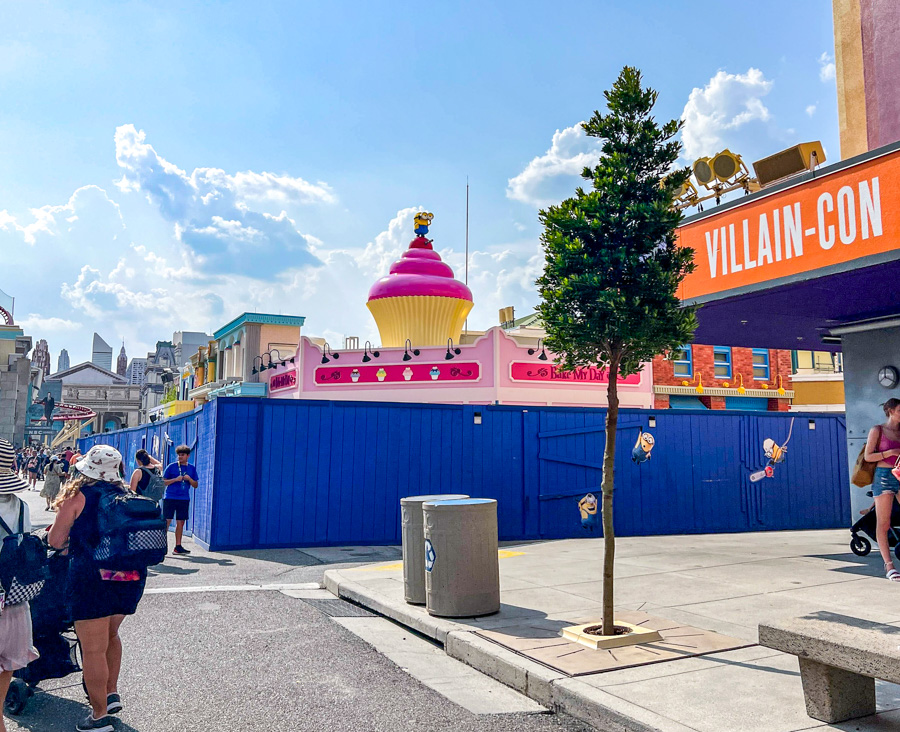 They are placed on the sidewalks of the land.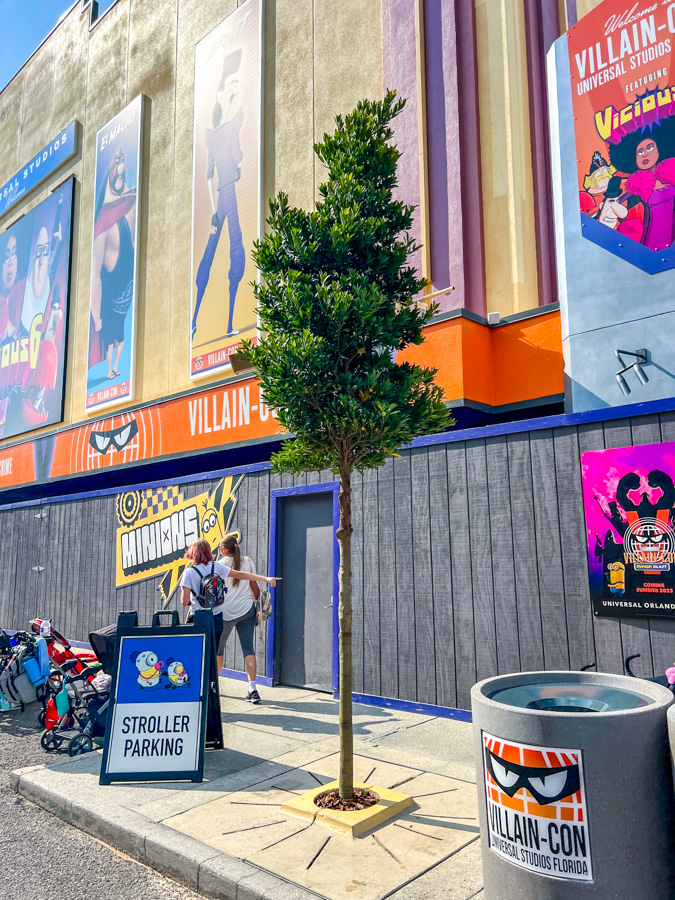 Here's a better look: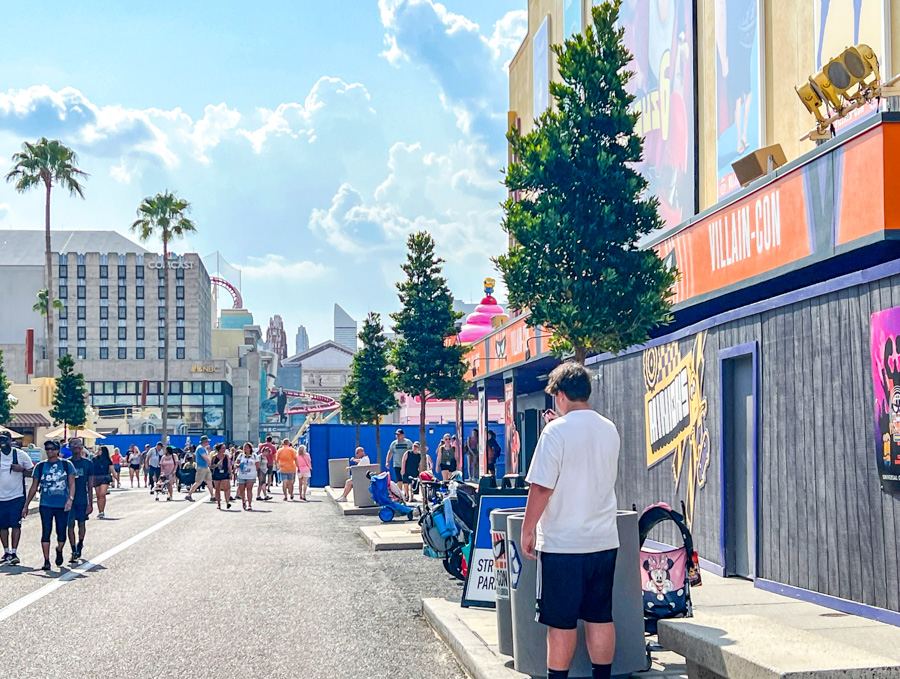 Minion Land Store
A new store is open in Minion Land! It's called Evil Stuff and it features a bunch of merchandise from the villains of the Minions universe.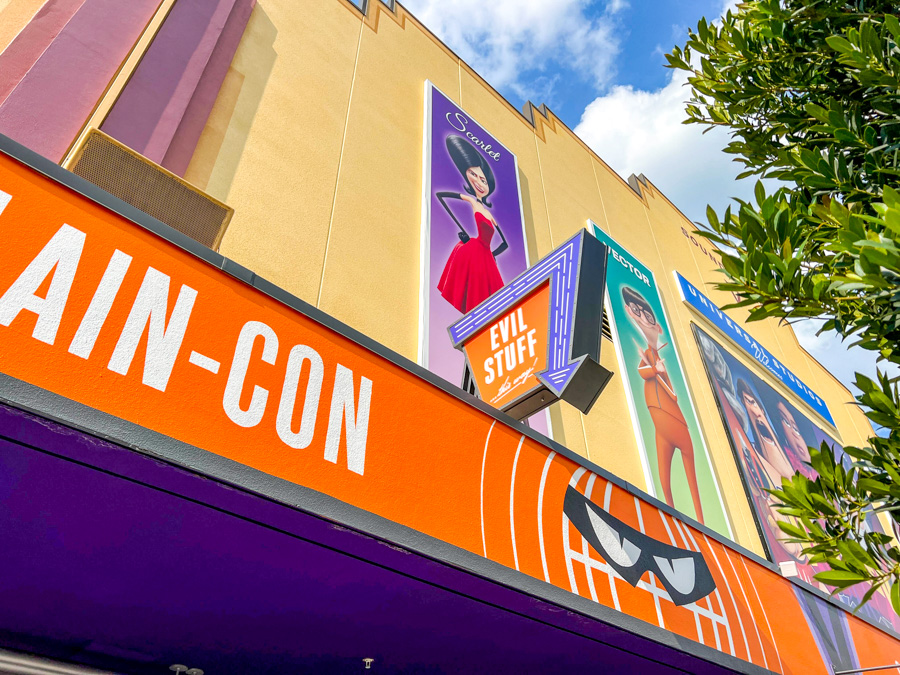 The store is inside the Villain-Con building. We're guessing this is where the attraction will filter out into when you exit.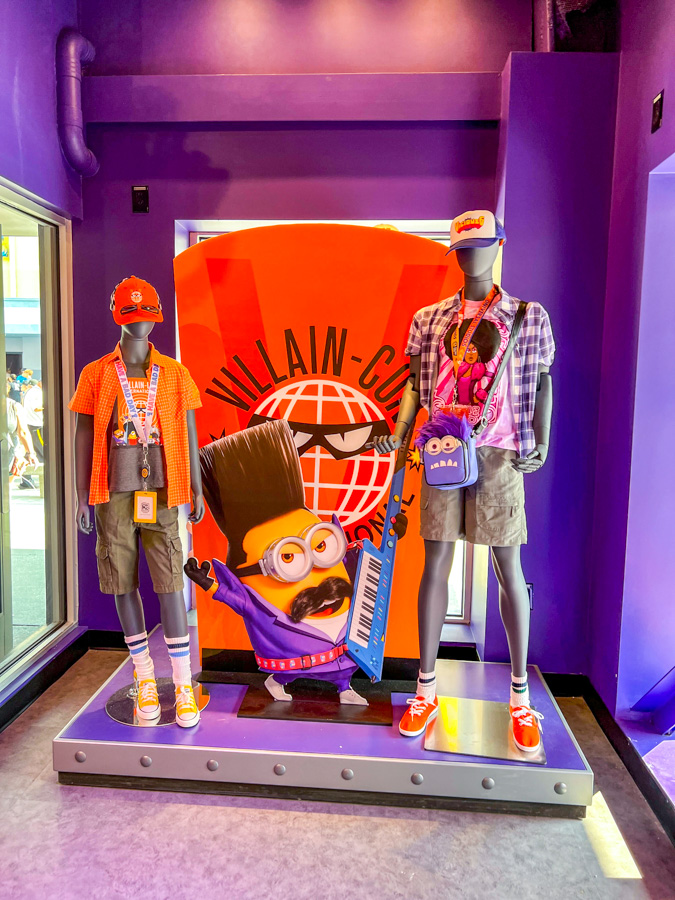 There's even merch themed to the attraction!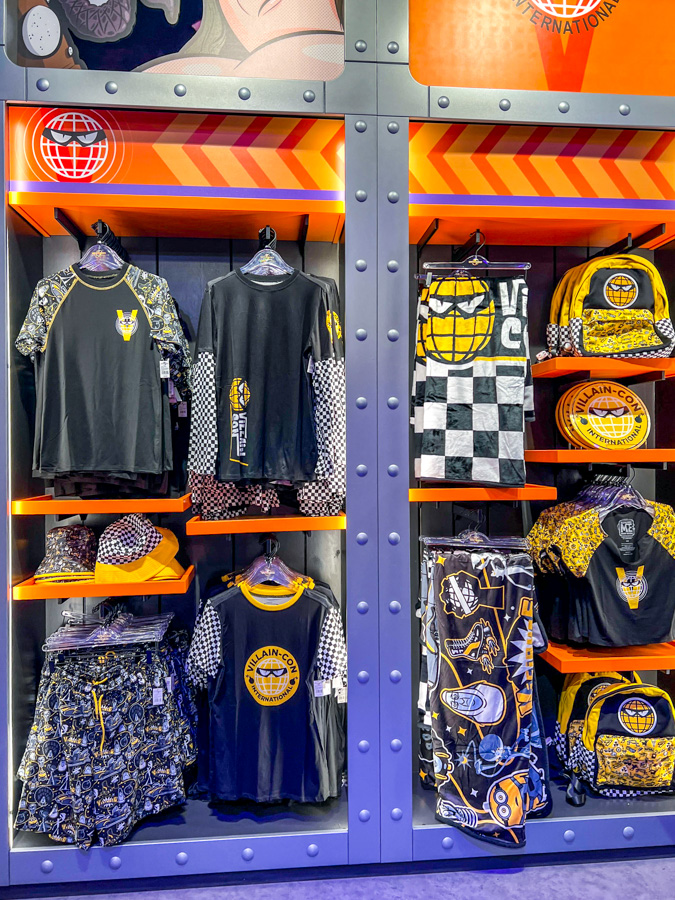 There are some very fun Minions in here, like this beautiful one dressed like Scarlet Overkill.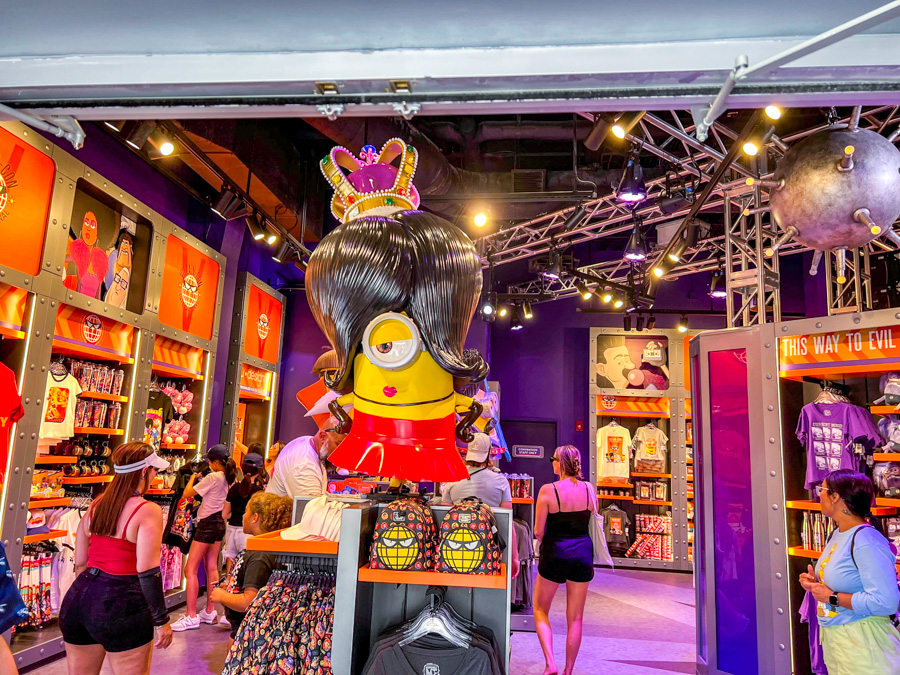 There's a Vector Minion as well!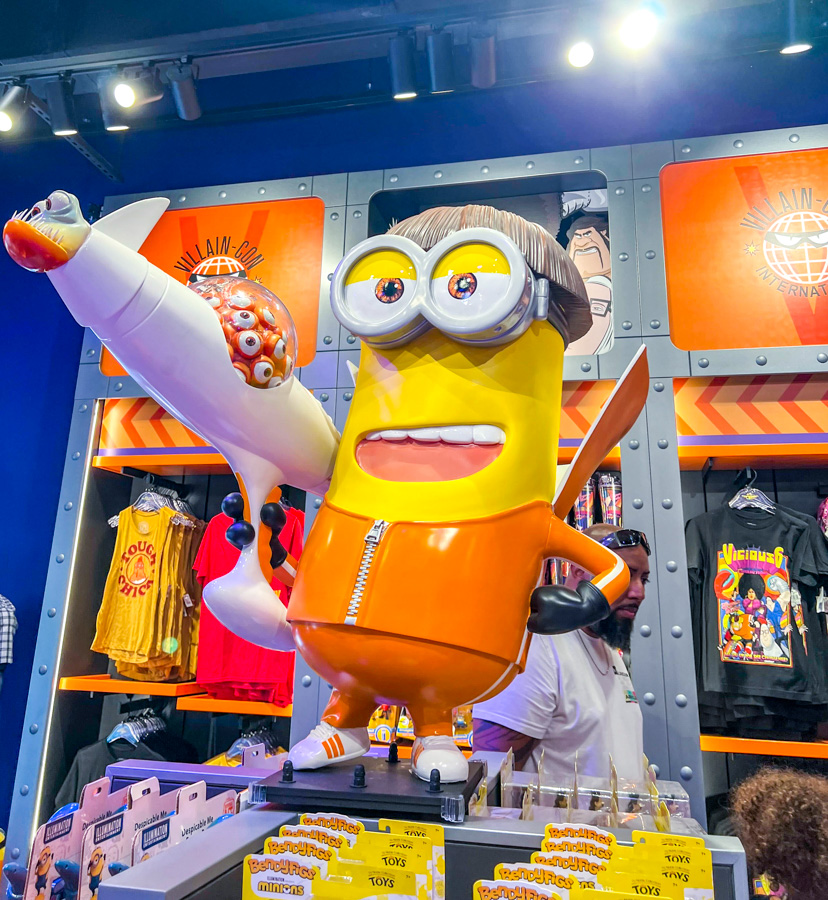 I mean, how cute is this?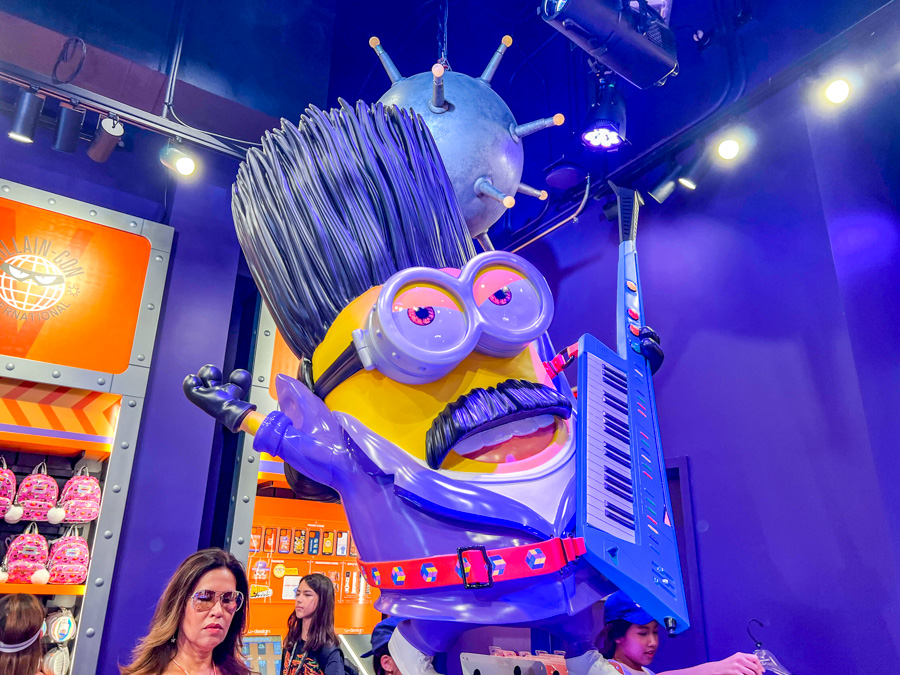 We love!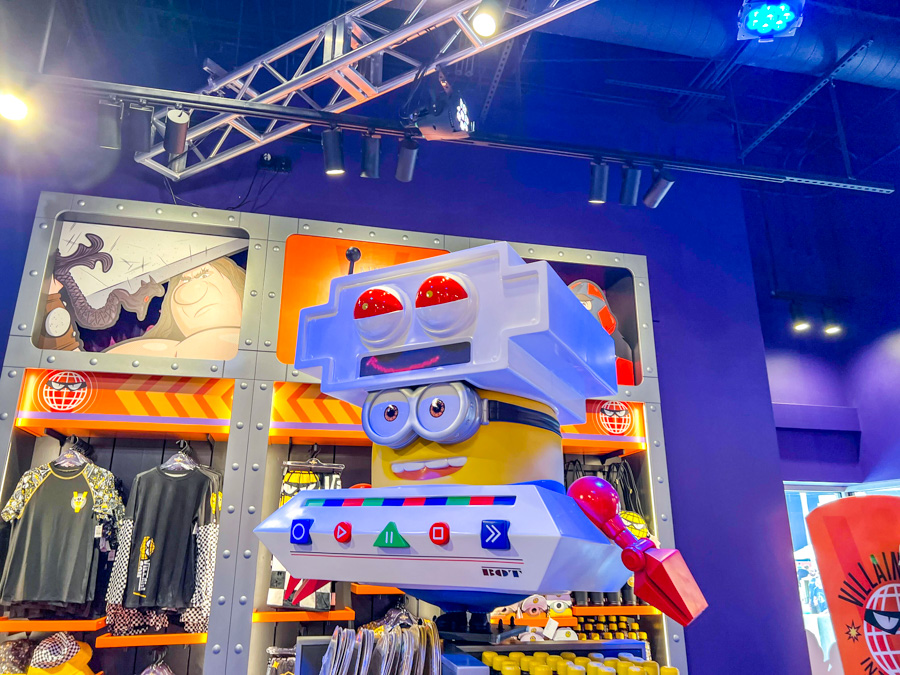 There's a bunch of different merchandise in here! We've got everything from T-shirts to fanny packs.
These shirts are looking very suspicious.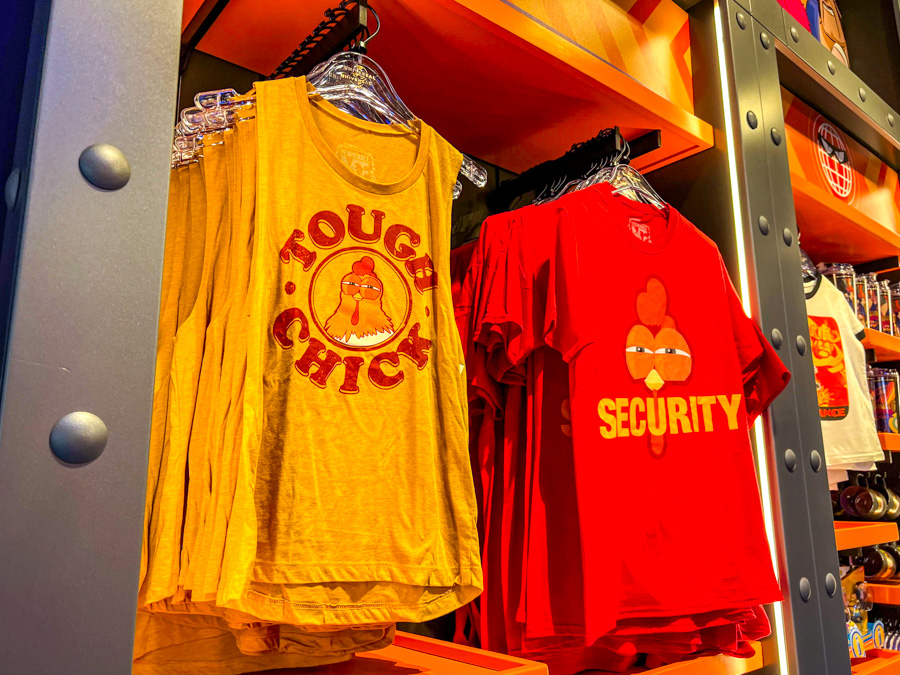 There is also evil Minion merch! These backpacks are just adorable.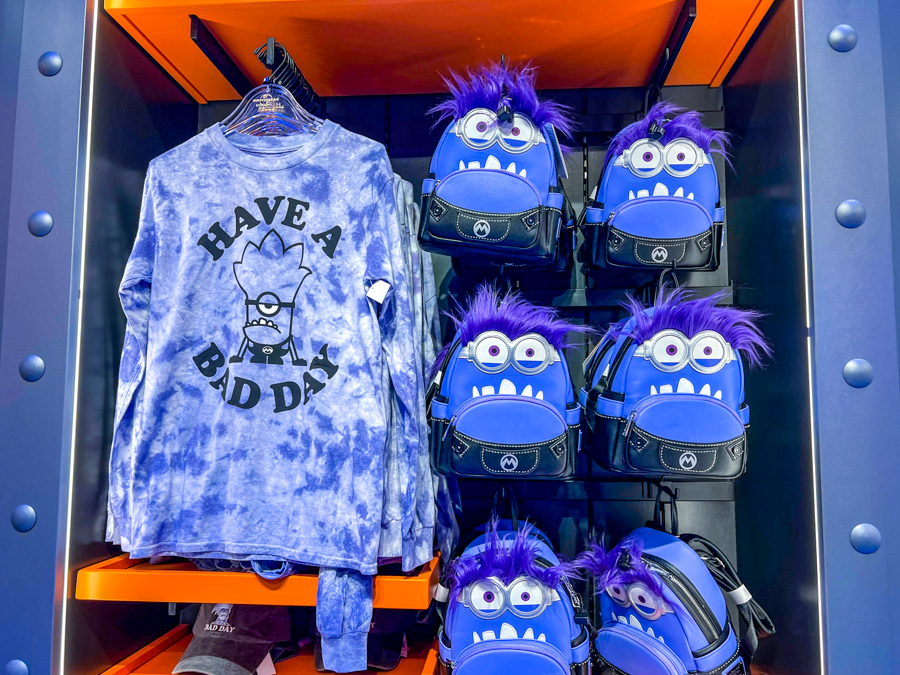 The theming is super fun!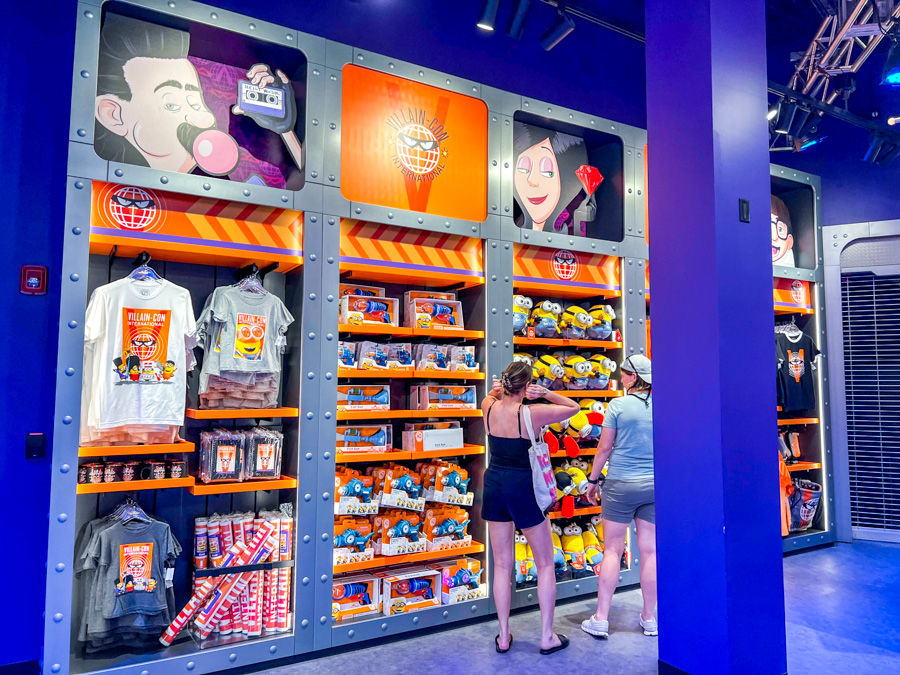 Here's another look at some of the merchandise inside.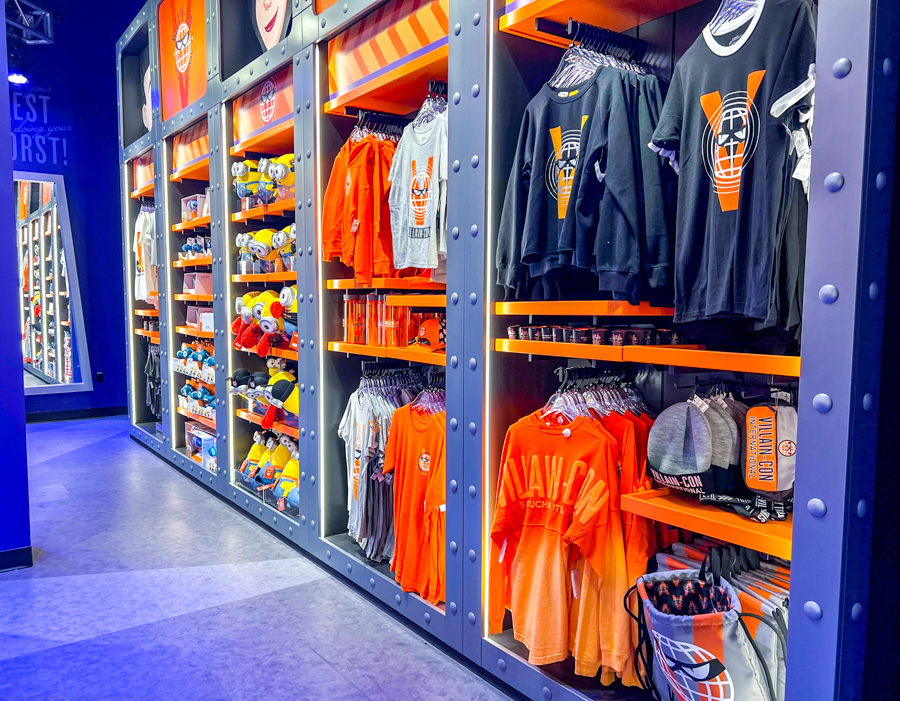 We spy some very cute Minions!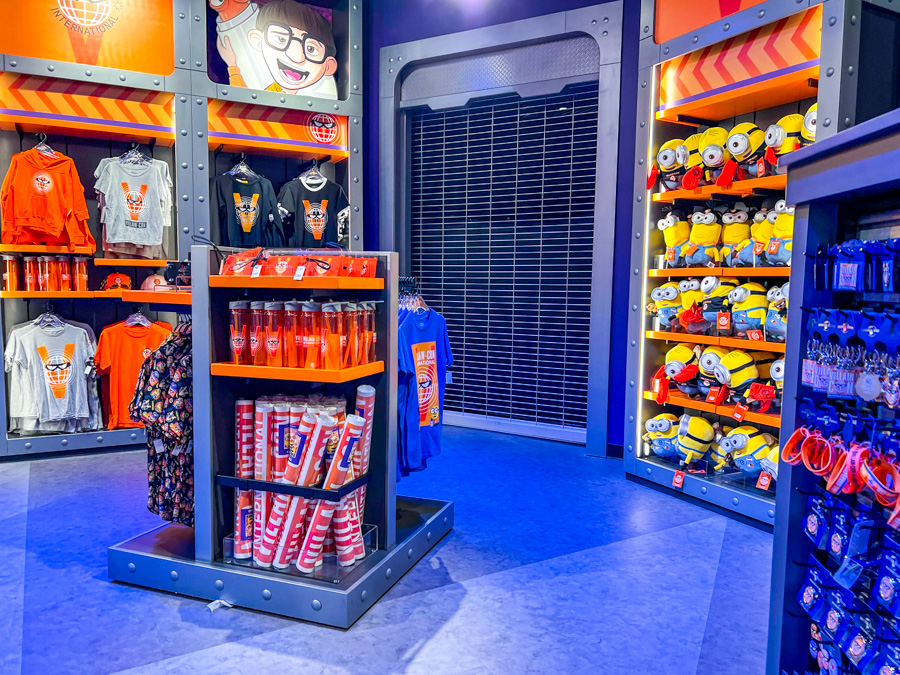 Just watch out for some ominous items around the store…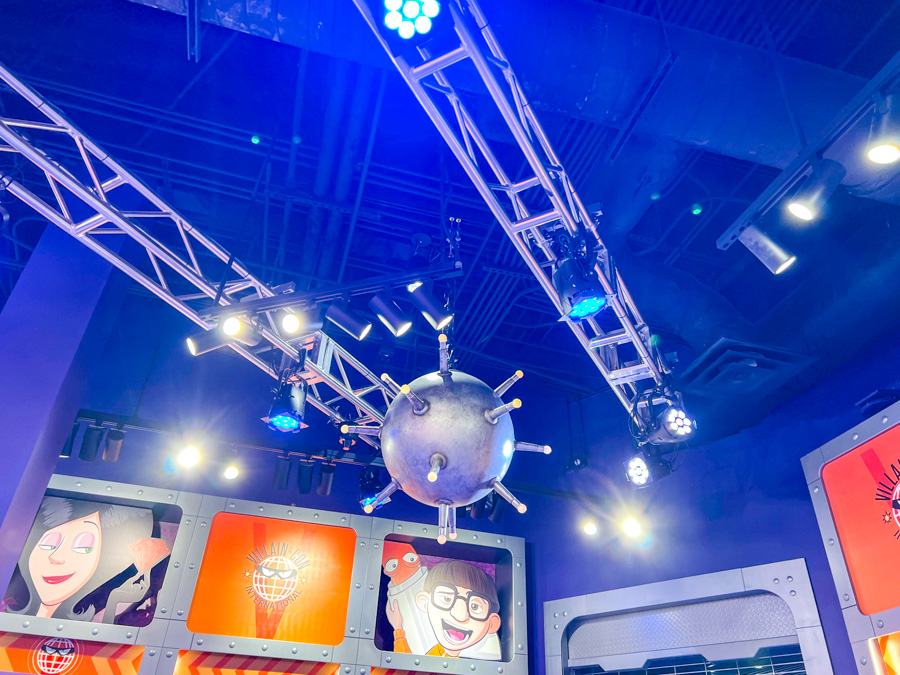 We're also loving this checkout area!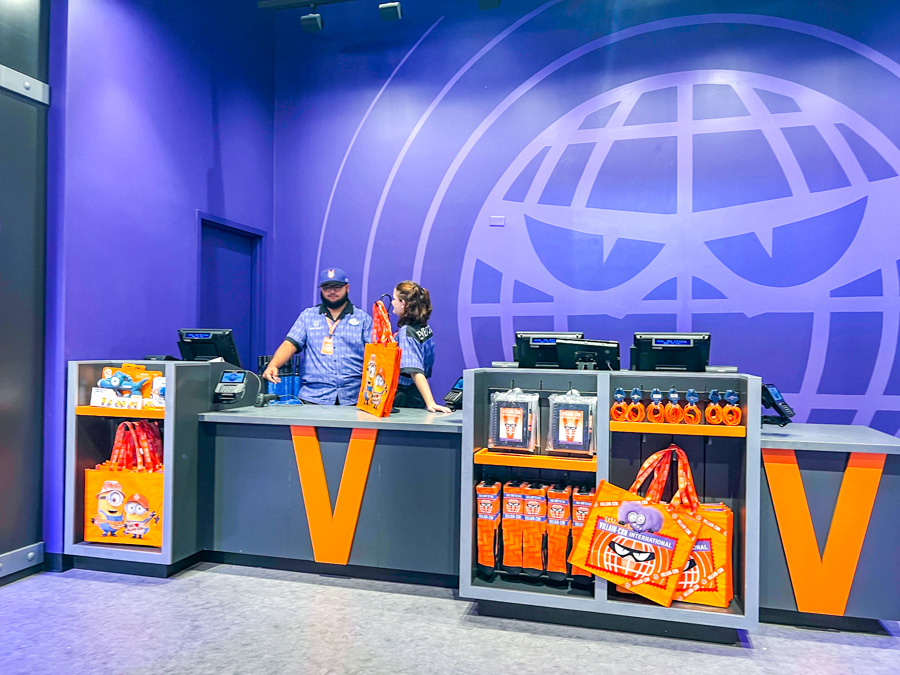 Stay tuned for more news and updates!
Thanks for visiting UniversalParksBlog.com! Want to go to Universal? For a FREE quote on your next Universal vacation, please fill out the form below and one of the agents from Let's Adventure Travel will be in touch soon!