5 Hidden Gems at Universal's Cabana Bay Beach Resort
When booking your Universal Resort vacation, if you are looking for a more vibrant, retro feel, then Universal's Cabana Bay Beach Resort is just the one for you. You will be transported to the Florida beach resorts of the 1950s and 60s. And it doesn't hurt that you are surrounded by 2 incredible theme parks and 1 amazing water park. Read on to discover 5 hidden gems at Cabana Bay Beach Resort.
1. S'more the Merrier
After a long and adventurous day at the parks, there isn't a better way to refuel than a good old-fashioned s'more. Situated within walking distance of Cabana Bay's two pool bars, the resort boasts 4 fire pits to kick up your feet at, located in both pool courtyards.
S'more kits are available at the Bayliner Diner, or you can bring your own supplies. Whether you like your marshmallow golden brown or scorched and crunchy, I think we can all agree that nothing caps off the day like s'mores.
2. Lazy River = Retro Relaxation
Be transported into relaxation while beating the heat in Cabana Bay's lazy river. While there are also 2 beautiful pools for guests to dip in on hot summer days, the calming current of the lazy river is unique to Cabana Bay. Plop into in an inner tube and let the river help you wind down.
3. Start the Day on the Right Foot With the Volcano Bay Walking Path
This hidden gem makes your day at Volcano Bay a "walk" in the park! The resort is connected to Volcano Bay with a walking path. Because why should it be hard to get to paradise?
4. The Good Times Won't Be Spared at Galaxy Bowl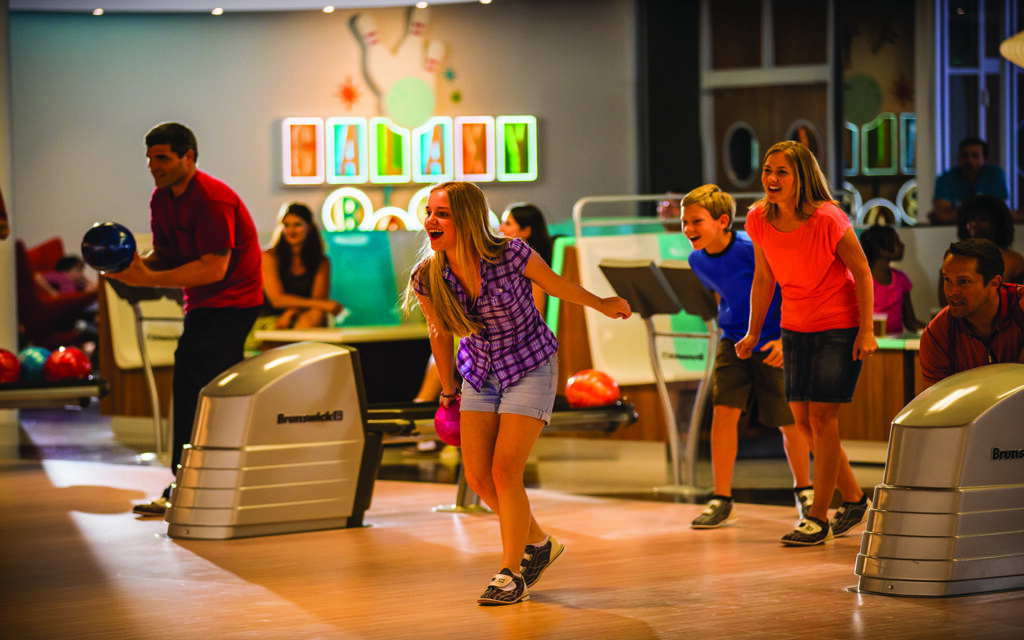 Just when you thought Cabana Bay Beach Resort couldn't get better, Galaxy Bowl shows up on your radar. This ten-lane themed bowling alley provides fun for all of the family. Plus, you can enjoy a full selection of appetizers, entrees, and drinks from a full-service bar. You can even play a round of black light bowl at night. Whether you're bowling strikes or still using bumpers, Galaxy Bowl is sure to be one of your favorite parts of Cabana Bay.
5. Swizzle Lounge is the Place to Hang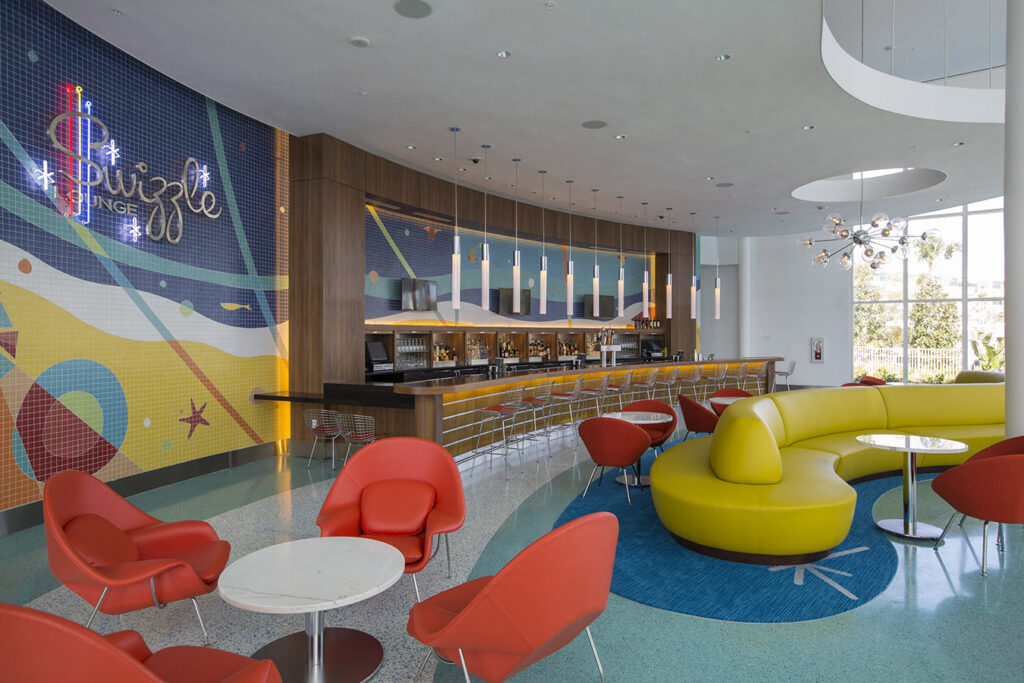 This is not your typical lobby lounge. Have your choice of seating at the bar or in the cozy lounge area while sipping on vintage drinks like a New Side Car or Spiced Mai Tai. There are delicious snacks to enjoy too, like an Asian nut mix that is to die for!
During your stay at Universal's Cabana Bay Beach Resort, make sure to check out these 5 hidden gems to truly maximize your retro and relaxing stay. Whether it's kicking your feet up at the fire pit or bowling strikes at Galaxy Bowl, Cabana Bay is a place for everyone to enjoy.
Have you ever stayed at Cabana Bay Beach resort? Let us know in the comments!
Thinking about your next adventure? There are fantastic 2020 Universal Studios bargains to be had and 2021 packages will be available in just a few short months! Fill out our form below to get your FREE, no-obligation quote from Let's Adventure Travel!
Are you ready to start planning your next adventure? Contact me today for your FREE, no obligation quote for a Universal Studios vacation! My planning services are included at no extra cost. Best of all my services are absolutely FREE! Get in touch at 843-288-1130, via email at whitney@letsadventuretravel.com or follow along on Facebook.
Source: Universal Orlando Resort Blog