How to Spend the Perfect Day at Universal Studios Florida
At Universal Orlando Resort, you have a choice of two theme parks and one water park.
You don't really have to pick one, presuming that you'll spend three days at the parks.
One day per park is plenty for most, although I recommend a four-night stay for most guests.
Today, let's assume that you'll only have time to spend one day at the most popular park on campus.
Here's a guide to spending the perfect day at Universal Studios Florida.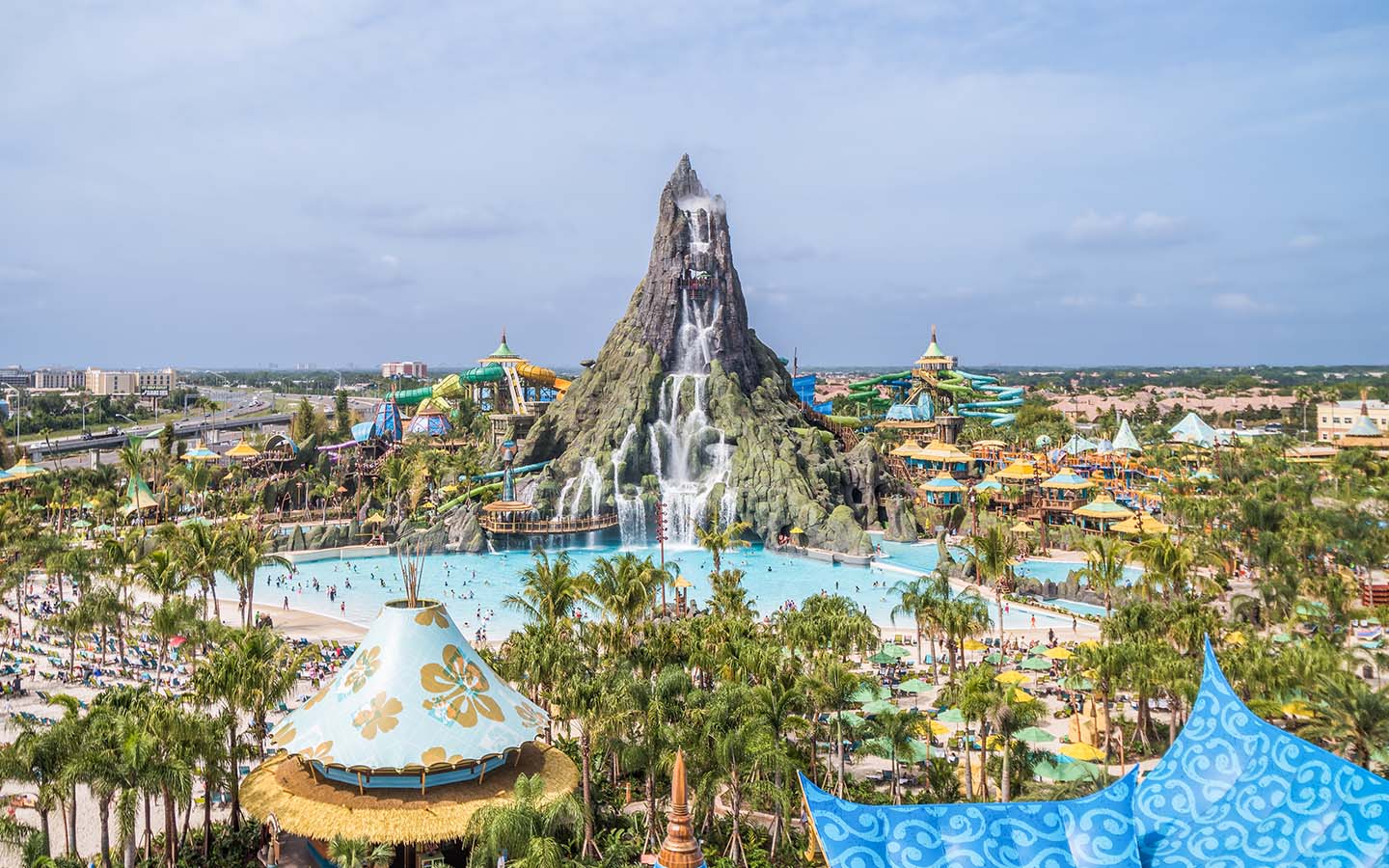 An Early Start
Let's begin with the basics. Even during the pandemic, you'll want to arrive at the parks at least 30 minutes ahead of opening.
In fact, that's especially true now, as temperature checks slow down the admission process.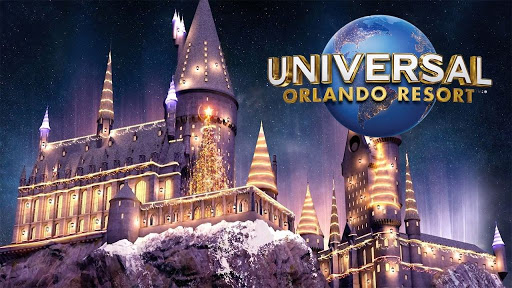 You'll want to get there early enough to walk through the gates the moment that Universal Studios Florida opens.
That way, you'll have plenty of time to do everything that you want.
A pro tip for this portion is that you should stay at one of Universal's Premier Resorts. These three hotels all come with a unique benefit.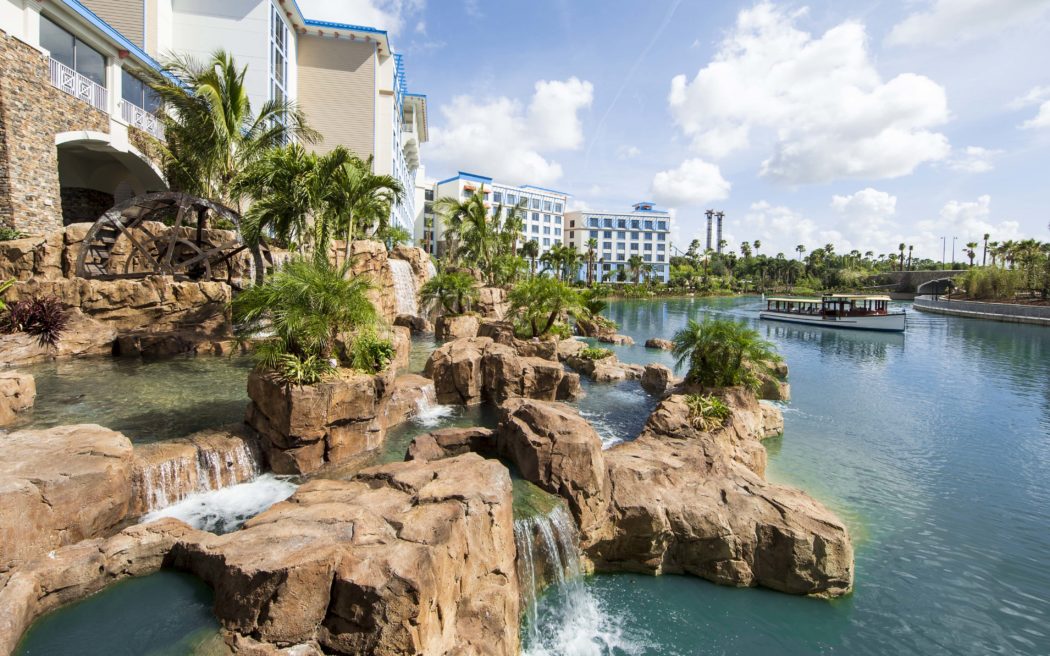 You'll receive a free Universal Express℠ Unlimited Pass, which will allow you to walk on the rides in a matter of minutes.
For the purpose of this guide, I'll presume that you don't have one.
However, you really should speak with an expert at Let's Adventure Travel to book your vacation.
These experts will help you find an upscale room at a reasonable price. Best of all, their services are free to you.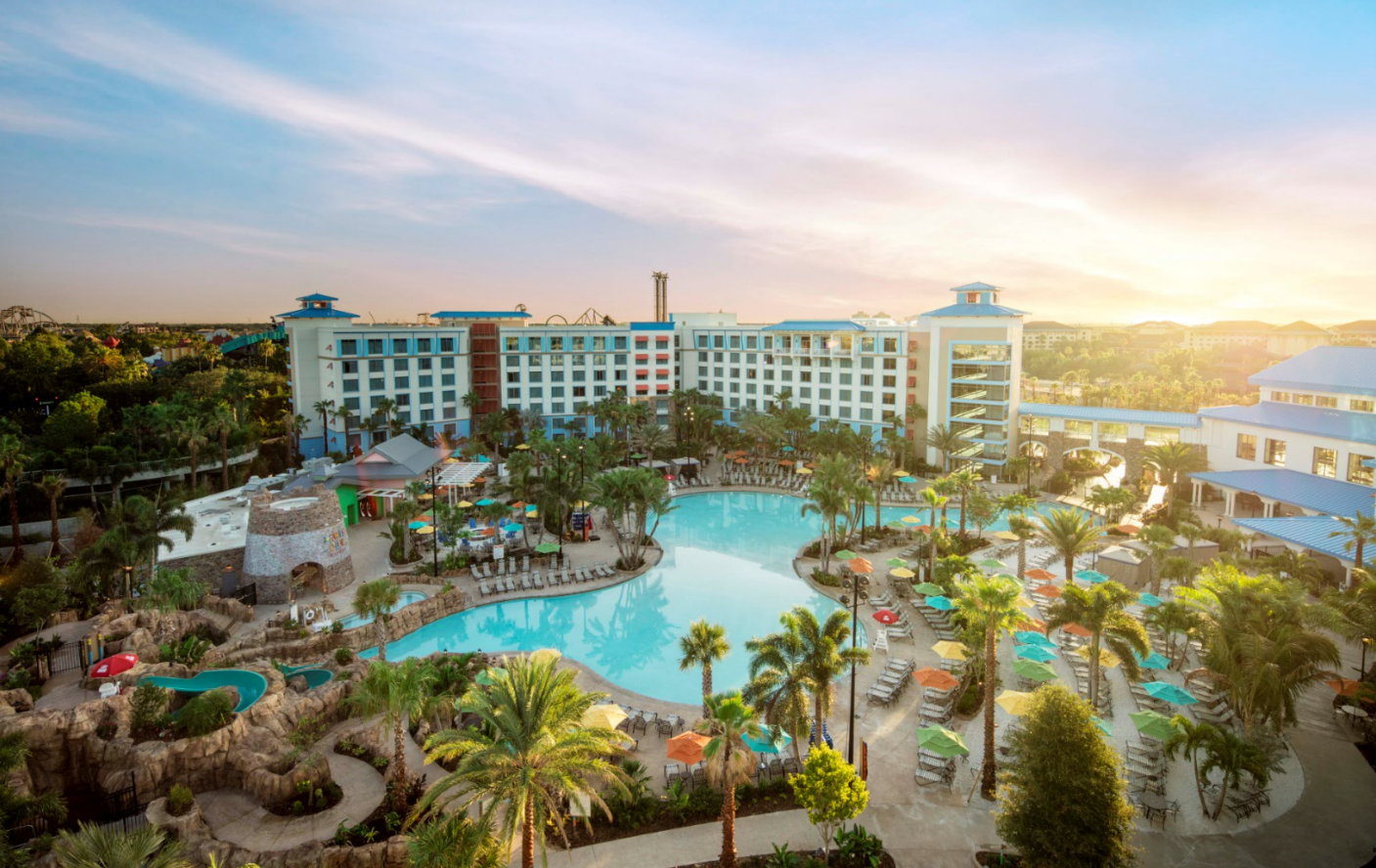 Having said my piece on the subject, let's say that you're entering the park, but you don't have a pass.
You'll want to walk with purpose toward an attraction. Otherwise, the lines will fill up quickly.
The first and last hours at Universal Studios Florida (USF) are when you get the most accomplished.
Many guests will start with Despicable Me: Minion Mayhem. I don't ordinarily suggest following the crowds.
Alas, the park navigation here is a bit odd, so I think it's the best strategy. Once you're done saving Agnes, head across the street.
Shrek 4-D is an entertaining show, even if you (correctly) believe that DreamWorks made at least two movies too many.
Thrill Rides Aplenty
The sheer volume of thrill rides at USF will blow your mind. After you exit the Shrek show, you're on your way to the first of many!
You'll notice the tracks for Hollywood Rip Ride Rockit peaking over the buildings. It's calling you!
As you approach, you'll experience one of the oddities of Universal compared to Disney. You'll need to dump your belongings in a locker before proceeding.
Don't worry! You'll figure out the process quickly.
Once you've checked your bags, you're ready to explode at 65 miles per hour down some crazy tracks as rock musicians scream in your ear!
Afterward, you'll return to the main street, where you could miss a terrific attraction if you're not paying attention.
You've entered the New York City themed land at the park, and The Tonight Show Starring Jimmy Fallon sign hints at what's next.
Race Through New York Starring Jimmy Fallon is one of the newest attractions here, and it's out of this world…literally, at one point.
Afterward, you'll travel to ancient Egypt for your next attraction, as it's time for Revenge of the Mummy.
How great is USF? You're barely two street blocks into the place, and you've already experienced five attractions!
We're off to See the Wizard!
At this point, you may be hungry. If so, Finnegan's Bar & Grill, just across the street, will remind you of an old Cheers episode.
Still, I'd suggest that you wait if you can. We can do better.
Instead, we're going to hit three rides and then head to the main event. For starters, continue down the road until you notice the Transformers sign.
You're about to battle Decepticons on Transformers: The Ride 3D.
Afterward, you'll follow the left path toward San Francisco. You'll know you're going the right way when you notice Fast & Furious: Supercharged.
Once you're done bro-ing down with all the overly muscular men and women in fast cars, follow the path to your ultimate destination!
Finally, you're ready to enter The Wizarding World of Harry Potter, which is the reason why you came here.
Yes, I realize you can't wait to perform magic, but let's grab some protein first.
Head to The Leaky Cauldron and order the Ploughman's for two. Trust me on this one.
Well, you can order what you want, as long as it's British. I'm disappointed in you if you pass on Bangers & Mash or Toad in the Hole for something basic.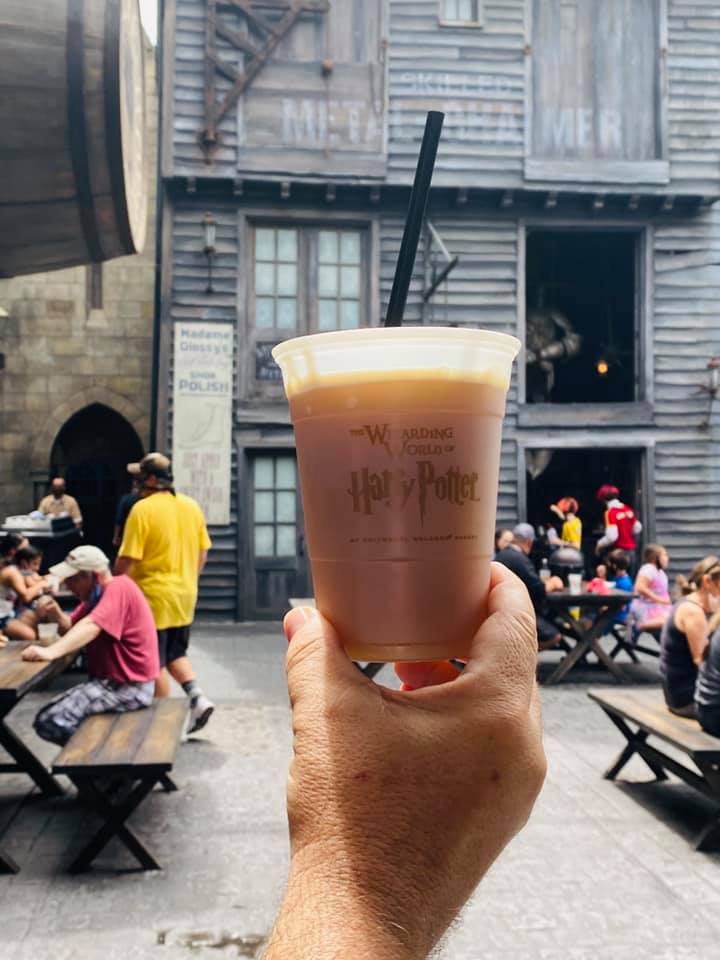 Afternoon Euphoria
Once you're done, the (fictional) world is your oyster. You're in the most impressive Harry Potter Land ever built, at least so far.
You can watch a dragon breathe fire over a vault or pose with Hagrid's motorbike or watch a performance of Beedle the Bard.
Oh, who am I kidding? You're going to spend hours here. So, you'll do it all.
At some point, remember to ride Harry Potter and the Escape from Gringotts.
I also recommend this side of Hogwarts Express. However, this suggestion presumes you have multi-park tickets and 90 minutes to kill.
That's how long I'd expect a double train ride to take, accounting for waiting in lines.
Once you're finally done in Harry Potter Land – you bought a wand, right? – you're ready for Men in Black: Alien Attack at the World Expo.
Remember when you ride this one that everyone who has joined you at the park is your mortal enemy, and bragging rights are everything.
Friends visit theme parks together, but they don't let friends beat them at Alien Attack.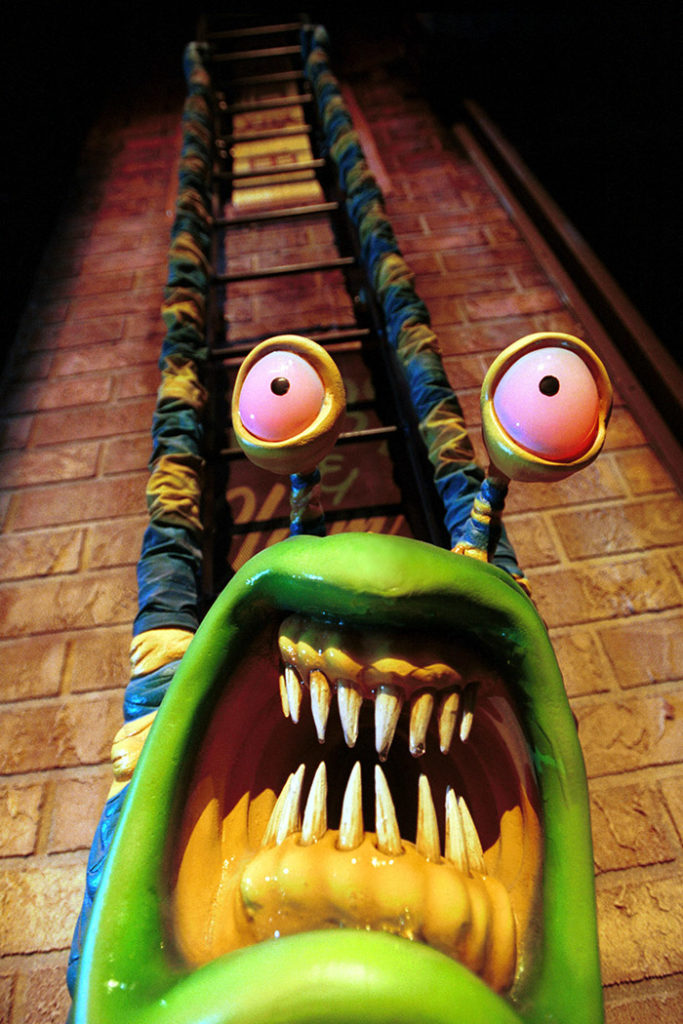 Late Afternoon and Evening
Once you're done, you've arrived at my favorite part of the park – come at me, bro! – Simpsons Land!
I've watched this series since the pilot episode, and the existence of a real-life Springfield theme land fulfills me.
Presuming that you're not criminally insane, you'll want to experience both attractions here.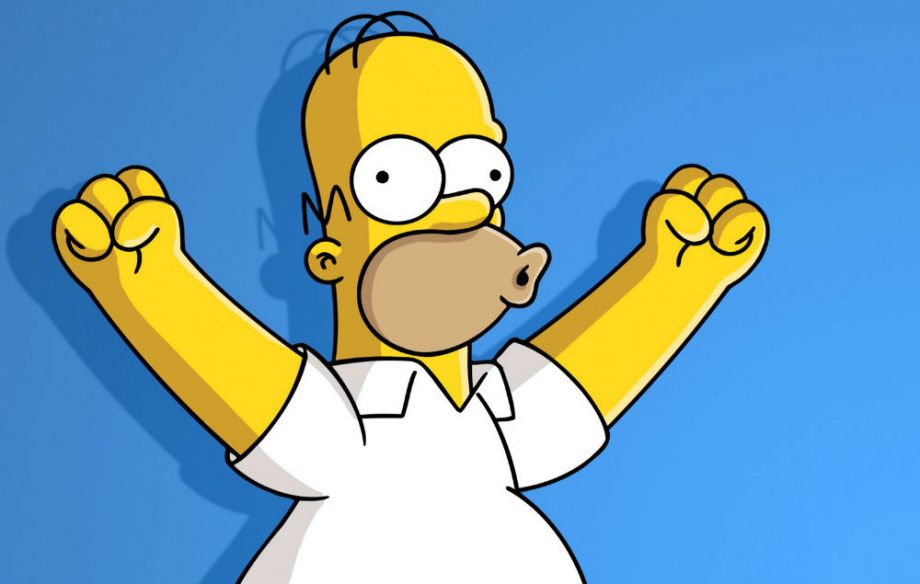 The Simpsons Ride understandably gets all the hype, but Kang & Kodos' Twirl 'n' Hurl is a delightful carnival ride.
Once you've finished both, you should grab a snack at the multi-restaurant here.
Moe's Tavern will happily sell you a Flaming Moe, and the gigantic donuts here are enough to make Homer drool. Then again, what isn't?
By this point, you may be getting tired. Fortunately, Universal's added a new show to entertain you.
However, you'll knock out one more ride before you experience it.
You'll roam through Woody Woodpecker's KidZone, which hosts the park's signature ride, E.T. Adventure.
This opening day attraction has stood the test of time, and you MUST ride it every time you visit USF.
Now, you're ready to experience the newest thing at the park, The Bourne Stuntacular, which opened on June 30, 2020.
In watching it, you'll appreciate the brilliance of the Jason Bourne franchise even more than before.
Once you're done here, you can stay to watch Universal Orlando's Cinematic Celebration, which I happen to love.
However, if you're hungry, you can exit the park and grab a bite first.
As a Parrothead, I'm an evangelist for Margaritaville, but Toothsome Chocolate Emporium is all the rage.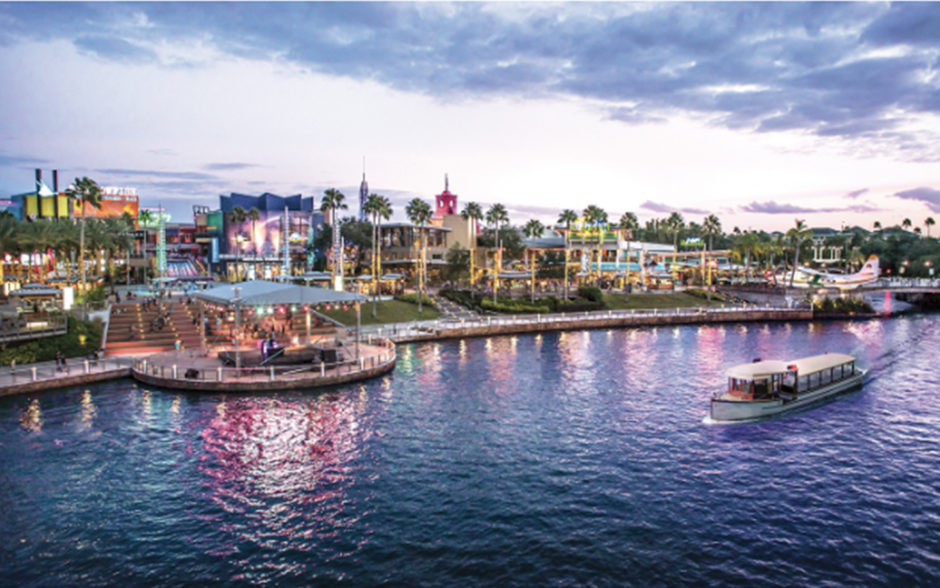 After you're done, enjoy the show and then walk out of the park, knowing that you've had the perfect day!
Thanks for visiting UniversalParksBlog.com! Want to go to Universal? For a FREE quote on your next Universal vacation, please fill out the form below and one of the award winning agents from Let's Adventure Travel will be in touch soon!