How to Spend the Perfect Day at Islands of Adventure
When you visit Universal Orlando Resort, you'll spend a lot of time at Universal's Islands of Adventure.
After all, this park started The Wizarding World of Harry Potter craze. Any self-respecting Muggle will want to spend plenty of time here.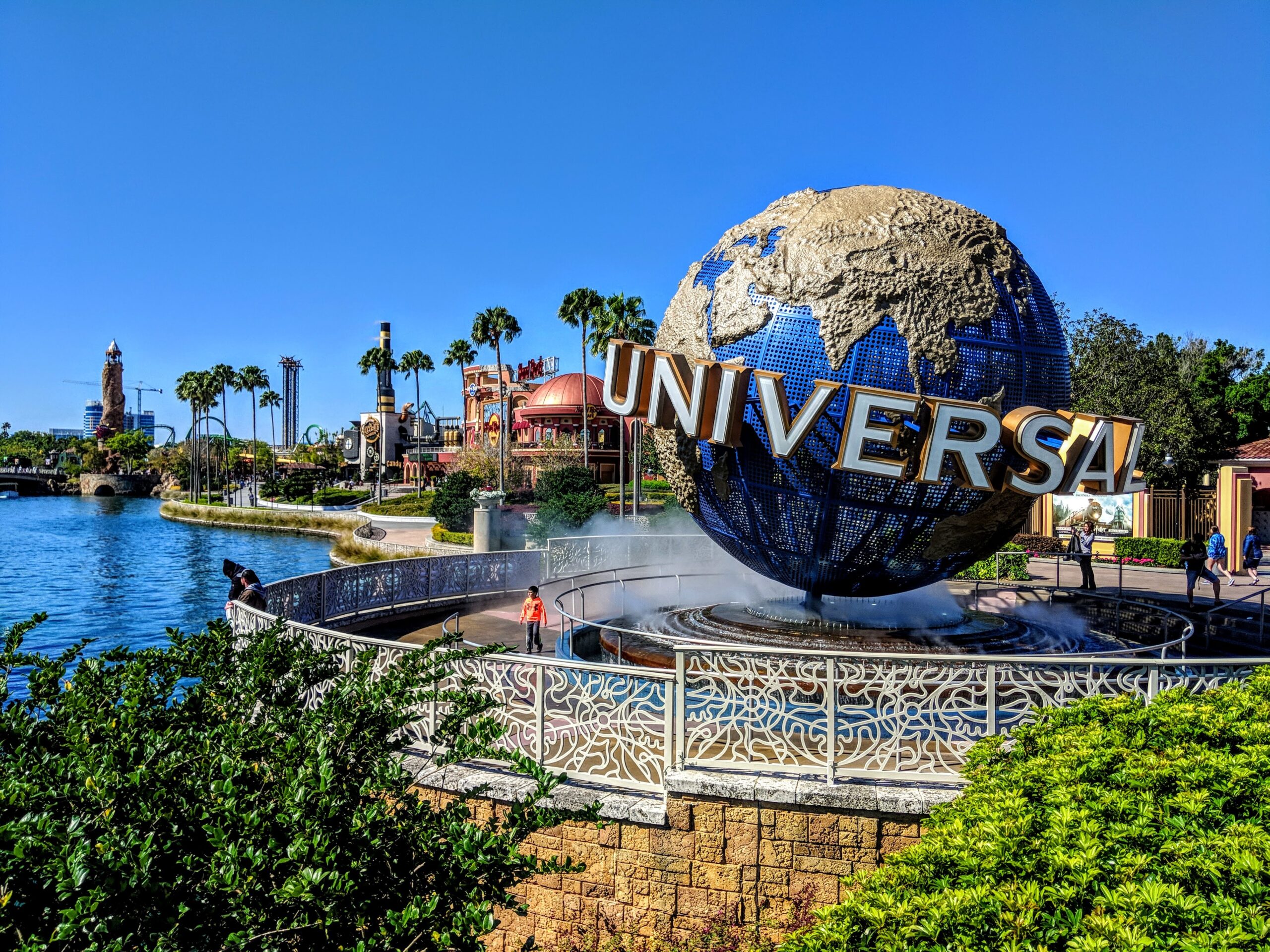 So, what's the best way to maximize your time? Here's my advice for spending the perfect day at Islands of Adventure.
Starting with Marvel
You'll face a decision right off the bat when you enter Islands of Adventure.
You can head right to visit Seuss Landing, or you can go left to start with Marvel Super Hero Island.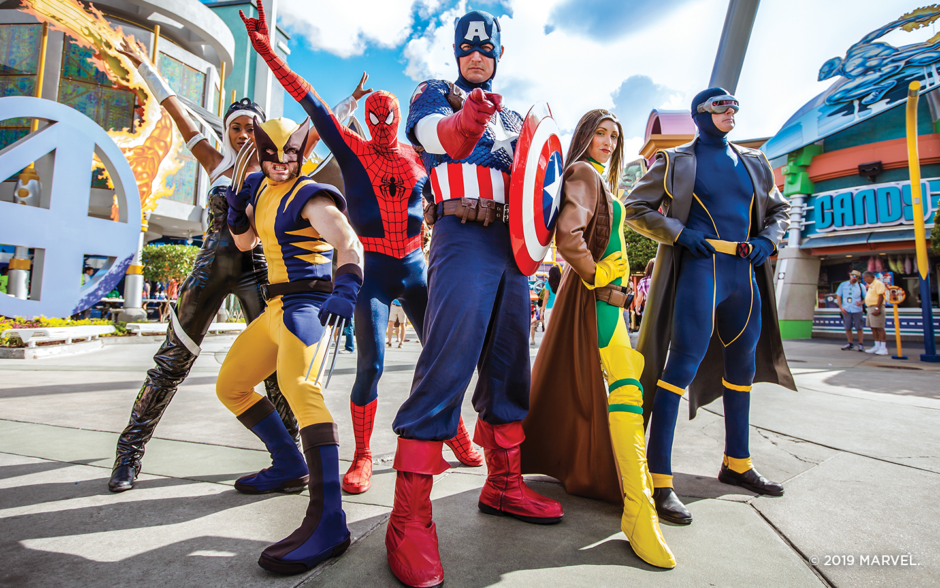 Ordinarily, I'd say that your answer depends on whether you have children. However, kids love Marvel almost as much as Seuss these days.
Instead, what I'll recommend is that you visit Marvel Super Hero Island first.
Presuming that you arrive right as the park opens, you can take advantage of short lines at The Incredible Hulk Coaster.
This ride isn't the best thing in this themed land, but it does possess the longest lines.
Once you're done, you can do the two carnival-style rides if you're in the mood. Here's Doctor Doom's Fearfall:
And here's Storm Force Accelatron:
You may decide that it's too early in the day for a teacup or drop tower ride. If so, skip straight to one of the best rides in the park!
The Amazing Adventures of Spider-Man dominated Islands of Adventure for many years until Harry Potter and his crew showed up. You don't want to miss it.
Cartoons and Dinosaurs
Once you're done with your favorite superheroes, you'll discover some other familiar faces in the next two themed lands.
As you proceed along the path, you reach Toon Lagoon, home to the comic strips you used to read back when newspapers were still a thing.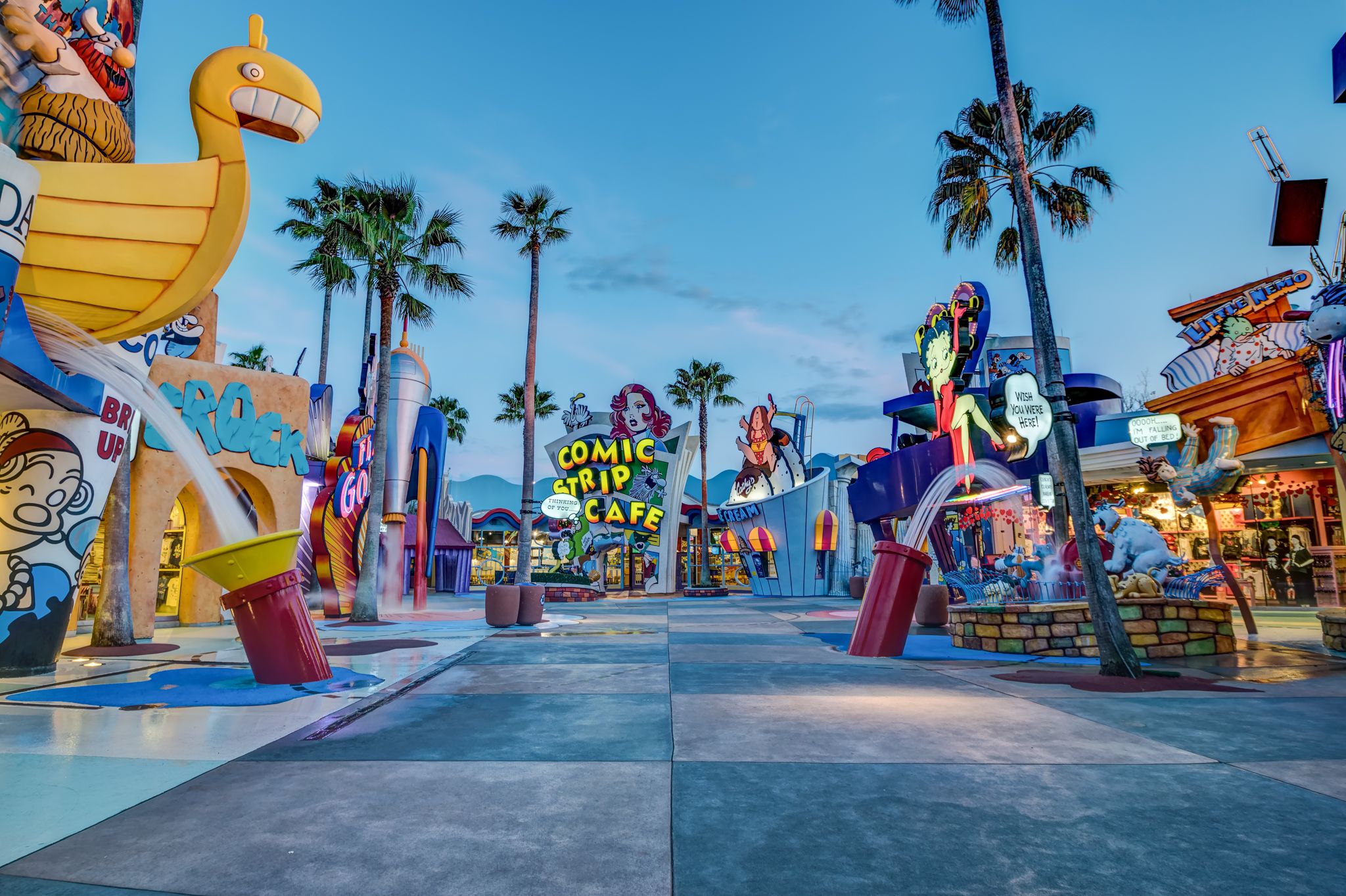 Here, you can look at Popeye's ship or grab a Dagwood-sized sandwich at Blondies.
However, what you really need is a poncho. I say this because you're about to get on two different water rides, and you WILL get wet!
Popeye & Bluto's Bilge-Rat Barges will drench you as you sail down the roaring rapids.
Then, Dudley Do-Right's Ripsaw Falls will take you on the wettest log flume ride of your life.
Once you're done, you'll want to dry off, which means that you should head to a character greeting.
Alas, this one may frighten you a bit. It's Raptor Encounter!
Universal recently upgraded it with an even scarier dinosaur interaction!
Of course, the classics are important, too. You'll want to experience Jurassic Park: The Ride.
Well, that could have gone better. Who would have guessed that the dinosaurs would escape their captors…again?
That Time You've Awaited!
Okay, we're late for lunch, but there's a reason for it. You want your meal to have some magic, right?
Yes, we're heading to Three Broomsticks, the place I think is the best Potterverse restaurant at Universal Orlando Resort.
When you enter the building, you'll feel like a muggle out of water, but don't worry!
The Wizards here are friendly! If you notice any Death Eater tattoos, you may want to eat quickly, though.
Ordering here is easy, too. If you're in a party of four, simply pick The Great Feast. It'll cost about $16 per person and fill everyone's belly.
Once you're done, the moment that you've anticipated is here.
You're ready to explore The Wizarding World of Harry Potter. Drink it all in, as this place is a paradise for Potter fans.
The first thing I'd suggest is that you check to see whether the park has opened digital queues.
Sometimes, you can get a pass for either Harry Potter and the Forbidden Journey or Hagrid's Magical Creatures Motorbike Adventure.
You'll notice signs for digital queues throughout the park and should always book one when possible. It'll save you a lot of aggravation.
Otherwise, you'll want to shop at Hogsmeade as much as you want and then get in line for Motorbike Adventure.
The ride is one of the best in Orlando, but it also comes with the longest wait-time anywhere.
You'll probably spend two or three hours here. Once you're done, you should take the Forbidden Journey as well.
https://www.youtube.com/watch?v=6iBOvFcSCG8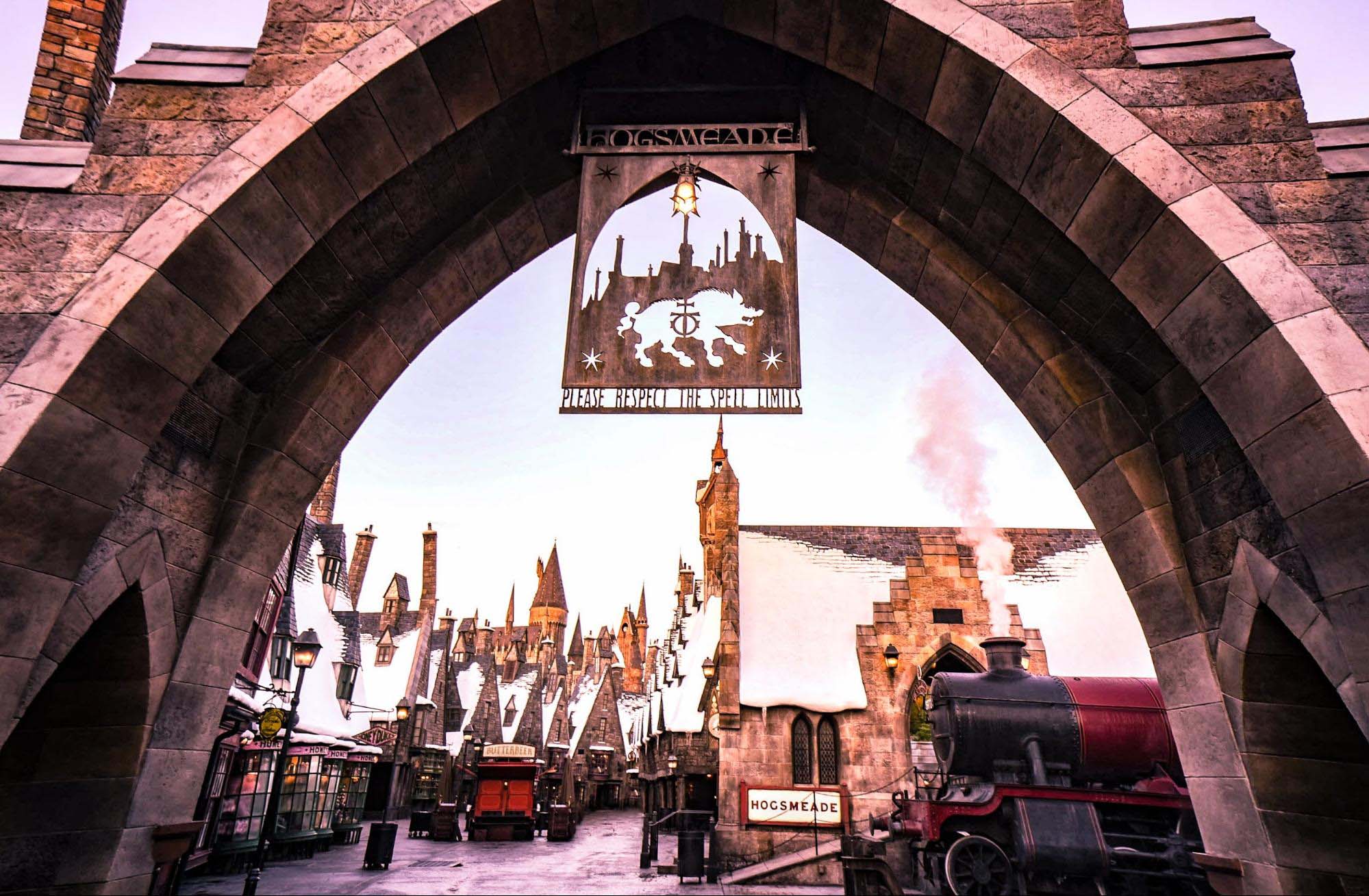 Afterward, finish any other activities that interest you at Hogsmeade before leaving.
I highly recommend that you explore here, as this themed land features many delightful secrets.
The Rest of the Day
You've probably spent several hours at The Wizarding World of Harry Potter, and that was the right call. It's the best part of the park.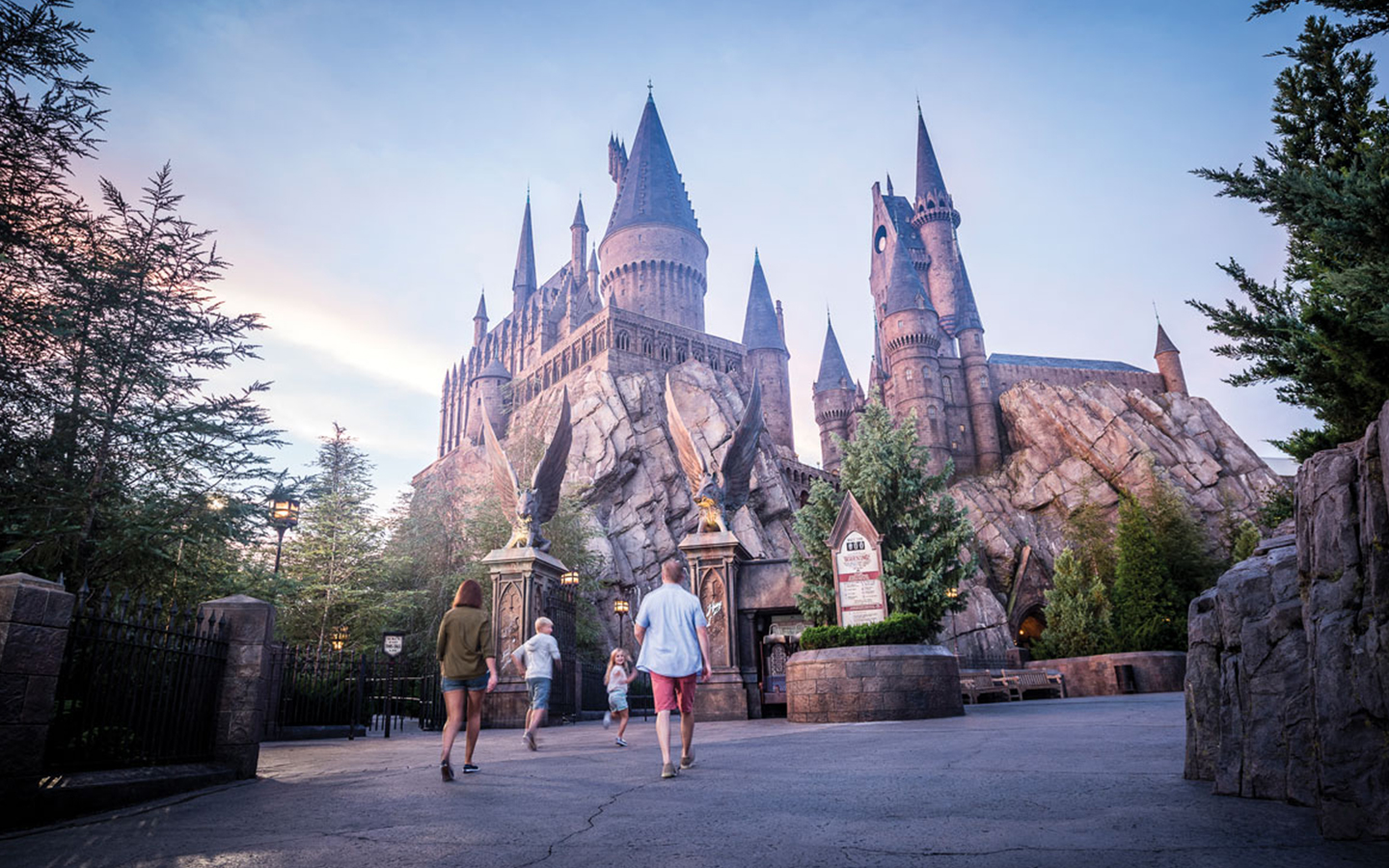 However, you're running out of time to finish your park visit checklist.
You'll want to head south toward The Lost Continent, where a couple of show attractions will entertain you.
Poseidon's Fury is a splashy walkthrough spectacle that will dazzle you. Then, The Eighth Voyage of Sinbad Stunt Show will put a smile on your face.
Afterward, it's time for dinner, and you should know what I'm about to suggest. THE best restaurant at Universal Orlando Resort is Mythos.
Once you've finished your meal, you're ready to go back to where you began!
The final themed land is Seuss Landing, where you'll find several Seuss-related attractions.
Kids adore the Caro-Seuss-El and the If I Ran a Zoo playground. They'll also lose their minds when they learn that there's a Cat in the Hat ride.
Then, there's the elegant simplicity of One Fish, Two Fish, Red Fish, Blue Fish, a carnival ride akin to The Magic Carpets of Aladdin at Magic Kingdom.
Of course, I'm a big fan of the other ride here. I think The High in the Sky Seuss Trolley Train Ride is the best Seuss attraction at the park.
Now that you're done with the park, you still have one more option.
If you didn't bring any kids with you, head across the street to Universal CityWalk and relish in the vibrant nightlife here.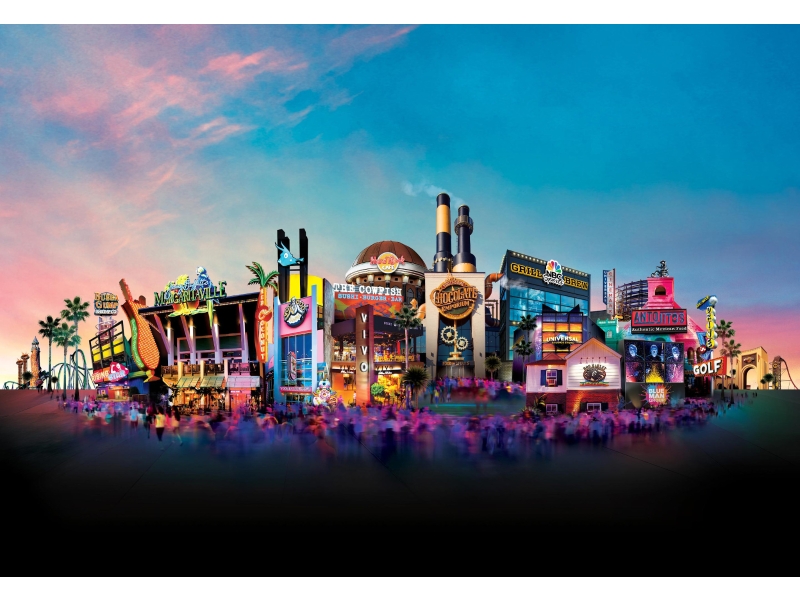 Then, you can call it a night by ending your perfect day at Universal's Islands of Adventure.
Feature Image Rights: Universal
Thanks for visiting UniversalParksBlog.com! Want to go to Universal? For a FREE quote on your next Universal vacation, please fill out the form below and one of the award winning agents from Let's Adventure Travel will be in touch soon!