Best Strategies for a Universal Studios/Walt Disney World Split Stay
I know that you're a Universal Studios fan first and foremost. However, we all experience that temptation to mix things up during a vacation.
The next time that you head to Orlando, you might even want to visit the two major theme parks in the area. And that's totally possible!
Here are a few strategies for a Universal Orlando Resort/Walt Disney World joint vacation.
How to Decide Your Vacation Length
Several factors go into determining your vacation's length.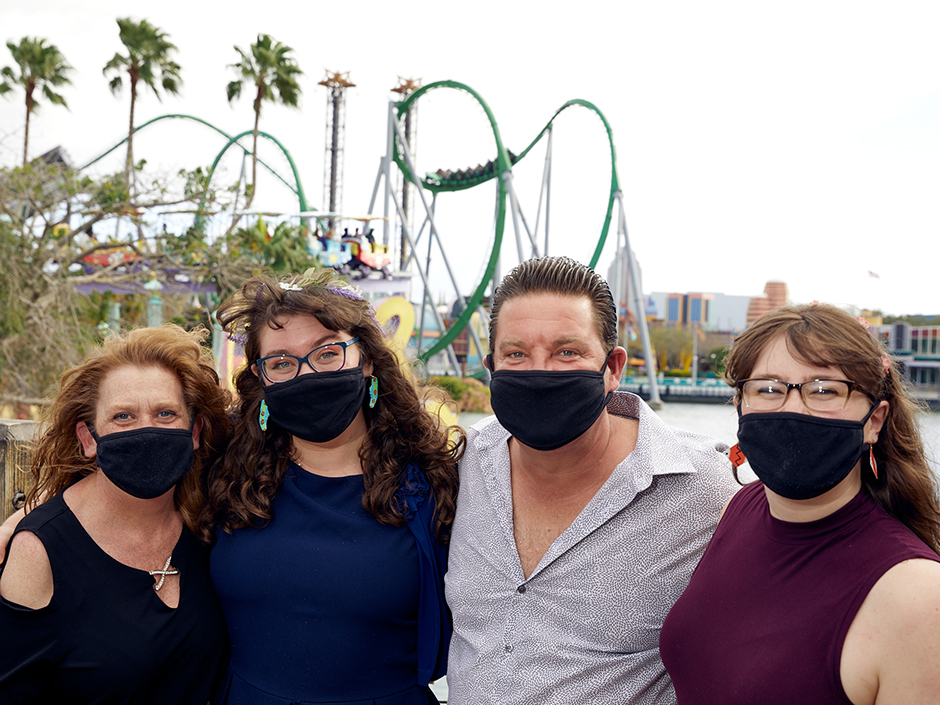 Your budget, available vacation days (presuming you're a worker rather than a student), and general ideas for your visit will all play a part.
One of the questions I get asked the most is whether someone can do everything at a Universal Orlando Resort park in a single day.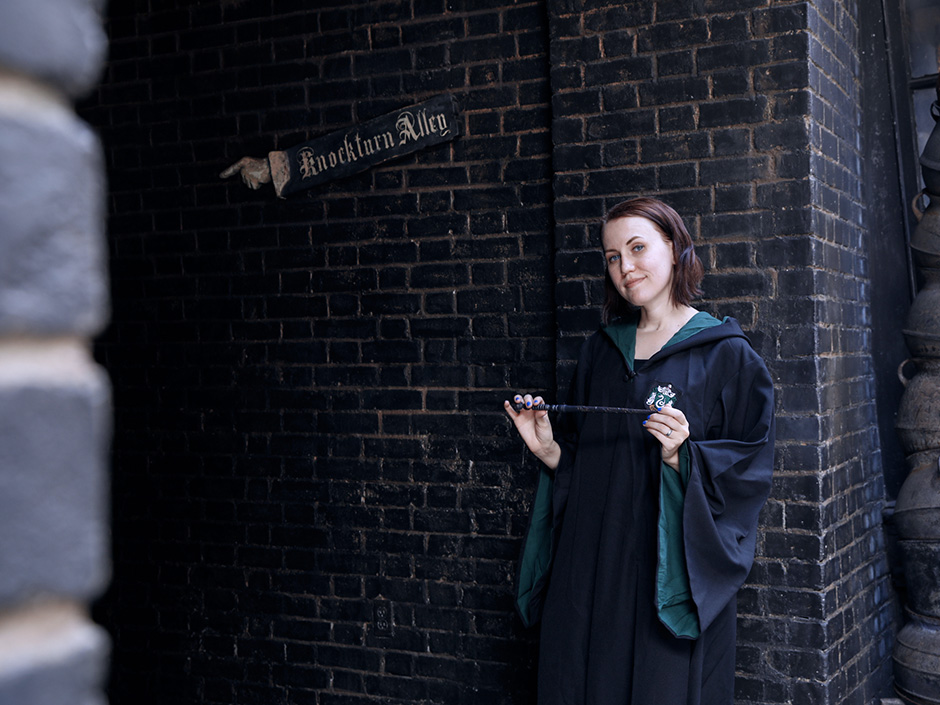 The answer is yes in a general sense, but you may miss some stuff. Crowds prove impossible to predict, even during the offseason.
Also, you never know when a ride may need maintenance that takes it offline for the day.
So, what I usually suggest is a three-night stay at Universal Studios. Two nights is the bare minimum, but that strategy comes with risks.
During a two-day trip, you may feel too rushed to savor all the glorious elements of The Wizarding World of Harry Potter.
About the Disney Side of the Trip
At Walt Disney World, you'll likely want to visit all four theme parks. Obviously, that would indicate a four-night stay.
However, I realize that you may not possess the ability to spend seven nights in Orlando.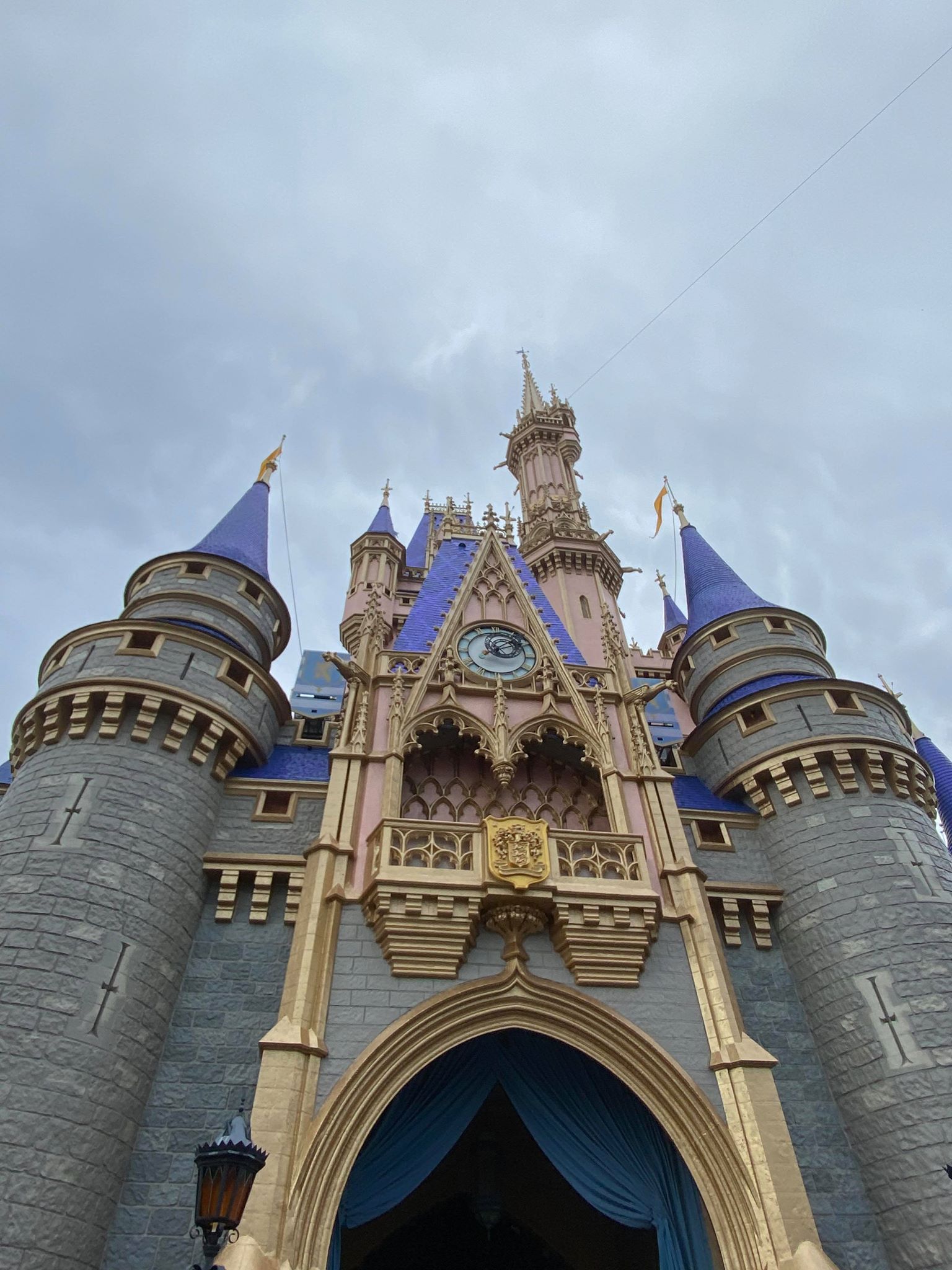 As a Universal Studios fan, you should err on the side of three nights here no matter what.
You can do less at Disney and always return later if you like it, too. Not everyone does.
I'm a diehard Disney fan and have written three books about the parks.
I have a friend who stays at the Walt Disney World Swan and Dolphin twice a year for work. He never goes to any of the parks, even EPCOT, which is five minutes away.
Right now, the Disney parks you're most interested in visiting (in order) are Disney's Hollywood Studios, Magic Kingdom, Disney's Animal Kingdom, and EPCOT.
EPCOT is currently undergoing construction that makes it more challenging than usual, while Animal Kingdom's main appeal is Pandora – The World of Avatar.
I mean, the animals are terrific, too, but you probably live close to a zoo.
The appeal here depends on the age of your traveling party and whether you have young children.
You WILL want to visit Magic Kingdom due to its sheer volume of high-quality attractions, though.
Similarly, Hollywood Studios has Star Wars – Galaxy's Edge.
Schedule your days based on that information. Please remember that Disney doesn't allow park hopping during the pandemic.
So, you may only enter one park per day.
I suspect what you're realizing here is that five nights is the minimum possible for a split stay vacation. And I'd strongly suggest six if possible.
How to Decide Your Travel Plans
Your travel plans will come in two phases, possibly even three.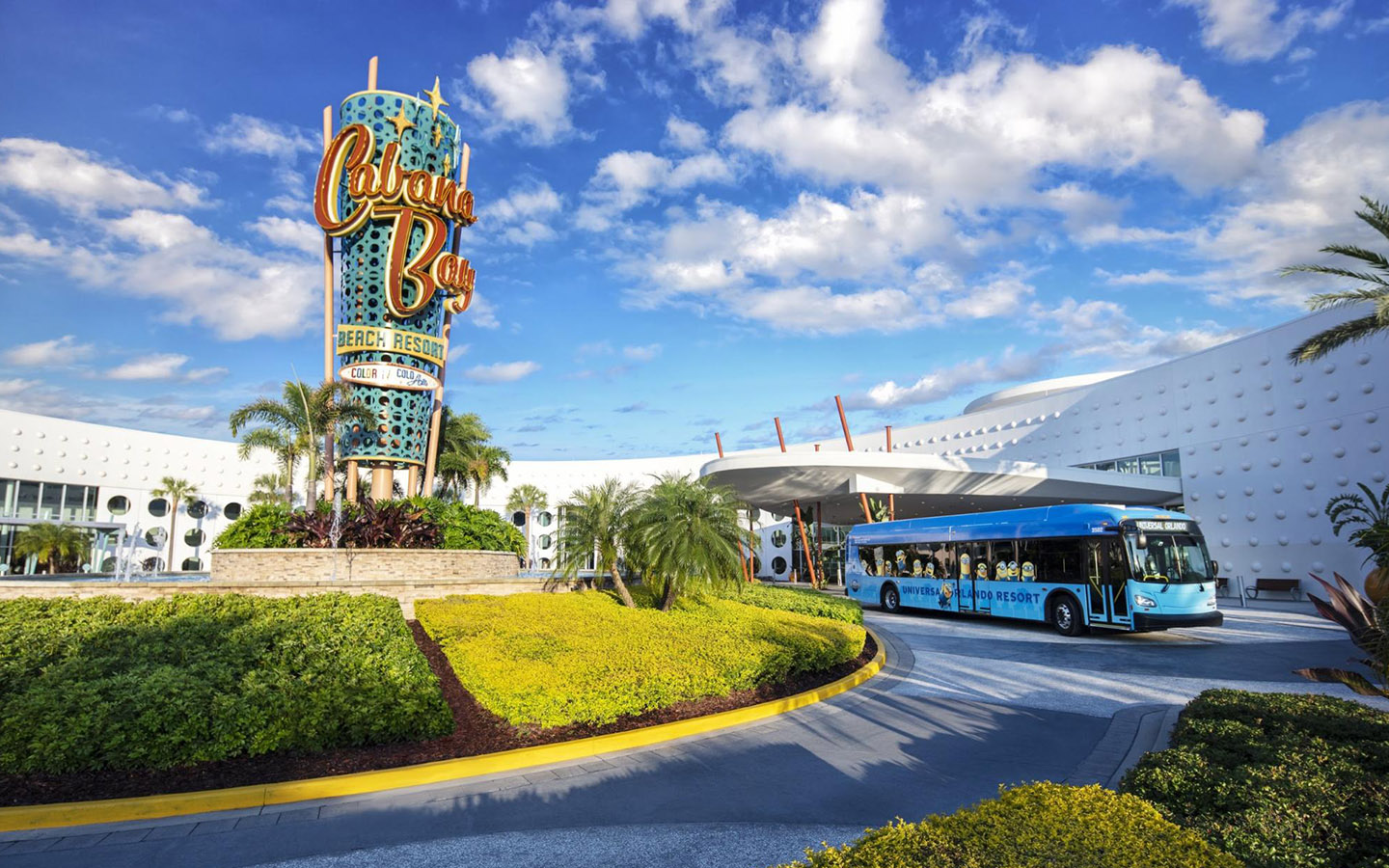 First, you must decide whether to fly or drive to Orlando.
Afterward, you'll choose whether to visit Walt Disney World or Universal Studios to start your trip.
Based on past experiences, I would suggest Disney.
The company offers Magical Express, which means that a bus will transport you from the airport to your hotel.
Disney offers this service free of charge, and, during non-pandemic times, Magical Express will even take care of your bags.
Universal Studios also offers airport pick-up, albeit for a fee.
You can schedule Universal's SuperStar Shuttle Program for $39 per adult, $29 for children.
Should you only need one-way service, the price drops to $23. Still, for a party of four, you'll pay $100 or more.
At that price, you may choose to rent a car or investigate other airport transportation options.
Once you're at your first destination, your next choice involves how to get from one theme park to the other.
Ordinarily, I'd recommend a ride-share service like Uber or Lyft. However, COVID-19 concerns may make you wary about this idea.
In that case, a rental car makes a ton of sense. You can depart the airport without waiting for a shuttle/van.
Then, you can drive between resorts whenever you're ready. You control the itinerary better this way.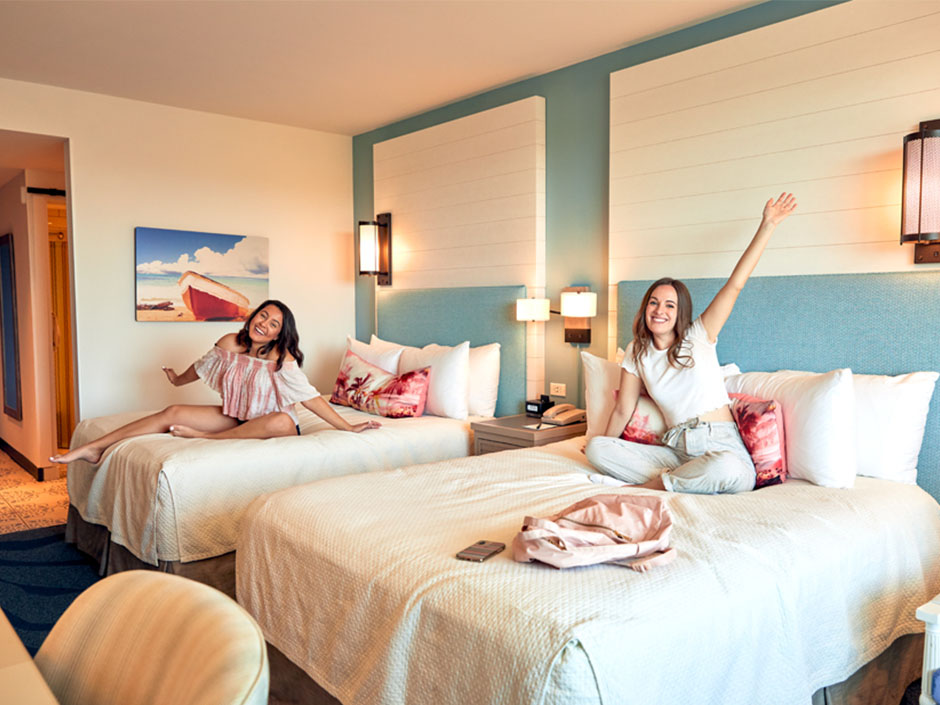 I'll level with you, though. What we've found works best for us is to start our vacation at Walt Disney World.
Then, we transfer to Universal Studios for a few nights before ending the trip back at Disney.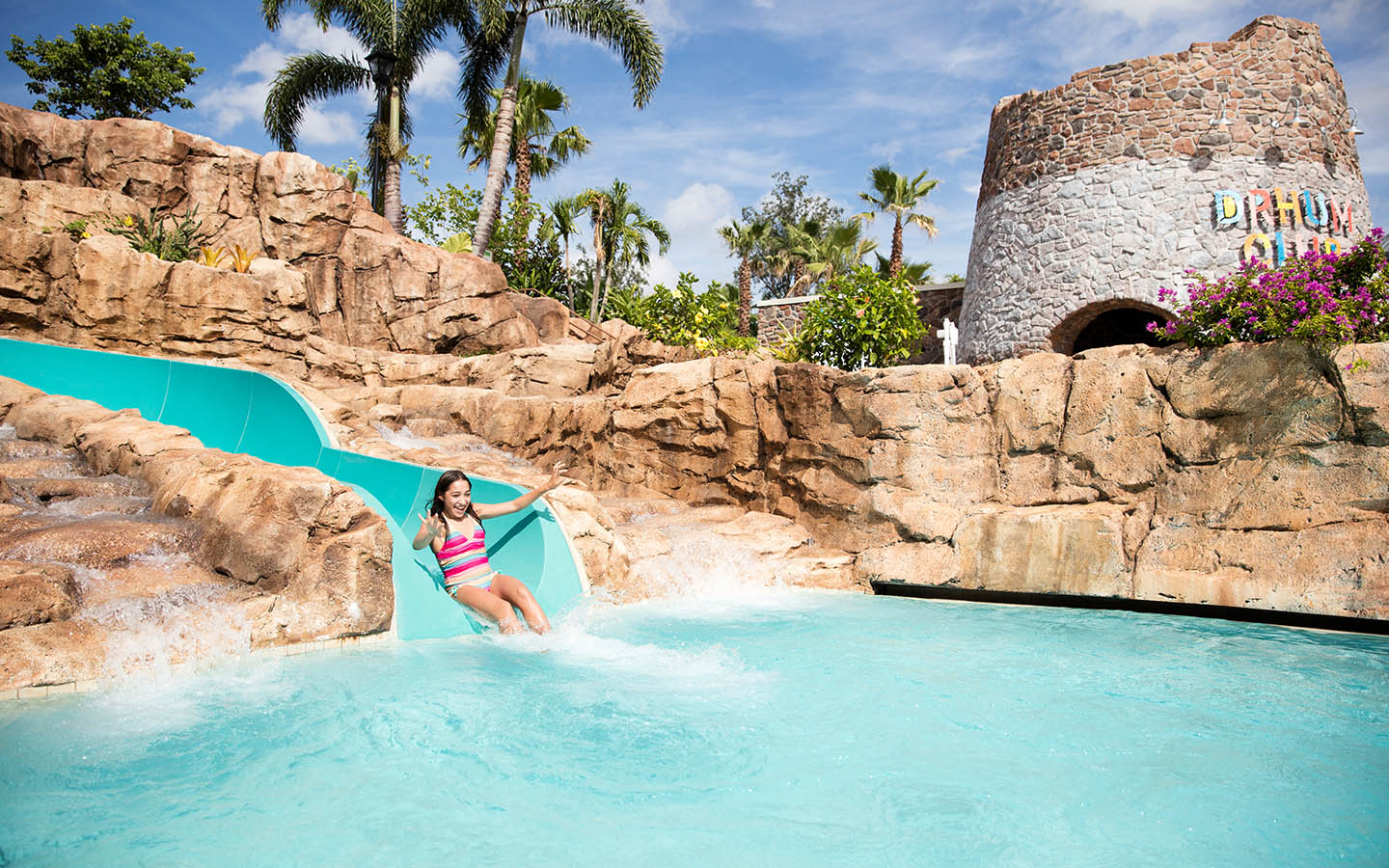 This way, we can do whatever we want while still getting Magical Express service both ways.
Universal cedes this race by not offering free transportation.
Of course, if you drive to Orlando, none of this applies!
How to Decide Where You Want to Stay
I'll lead with a pro tip that I feel strongly about. Your best decision is to stay at a Universal Premier Hotel.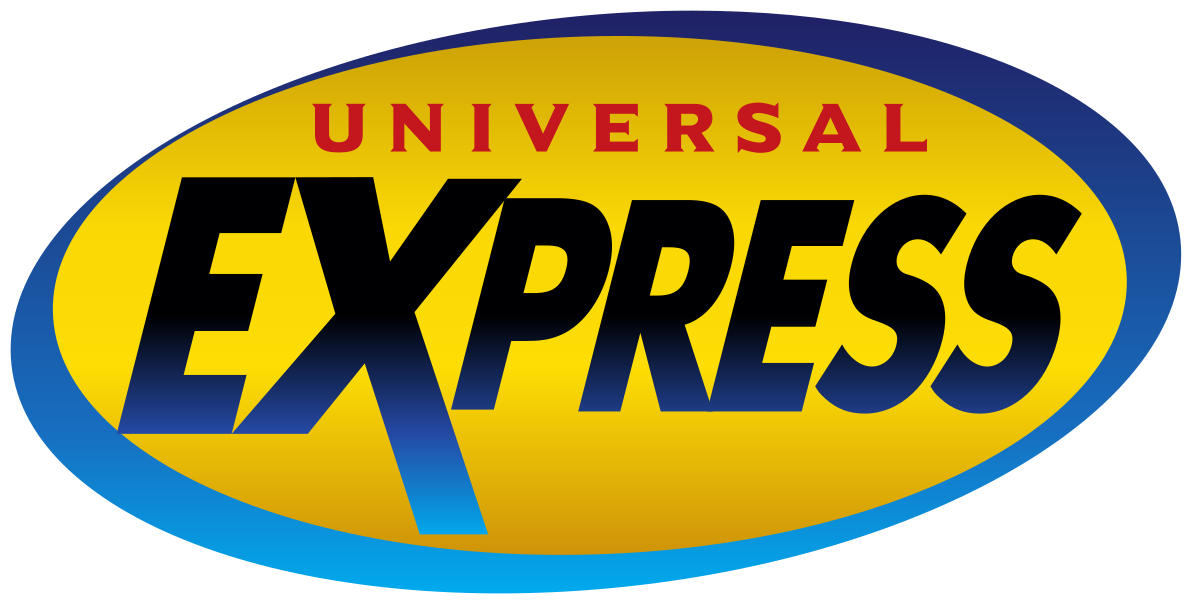 Yes, they cost more, but these properties come with a valuable amenity. You'll receive a free Universal Express Unlimited Pass per party member per day.
This baby pays for itself, as you receive front of the line access to most attractions at the two theme parks.
When you purchase a Universal Express Unlimited Pass on your own, you'll pay at least $84.99 per day and regularly $109.99 or more.
So, you'll mitigate the expense of your hotel stay by receiving this feature as an amenity. And you'll massively improve your park visits.
You should speak with an agent at Let's Adventure Travel to learn more about this benefit and find the cheapest possible hotel rate to get it.
If you're not in the market for the Universal Express Unlimited Pass and prefer a cheaper room, you'll be happy with your other options at Universal, though.
At Walt Disney World, I strongly suggest that you stay closest to the park you plan to visit the most. Disney can struggle with its transportation at times.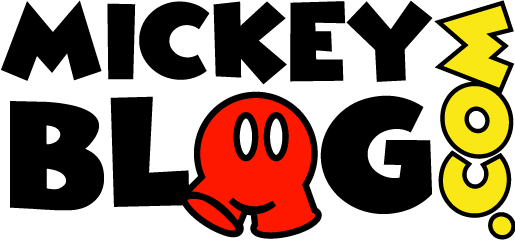 Our sister site, MickeyBlog.com, can guide you on the best Disney Resorts. However, your best bet is to speak with MickeyTravels agent.
These professionals know Disney like the back of their hand and can guide you to the best mini-Walt Disney World vacation.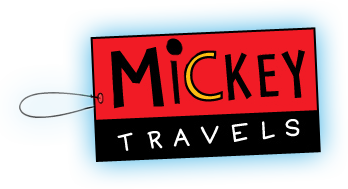 How to Plan Your Universal Studios Itinerary
I've previously written a few suggestions about the best ways to spend perfect days at Universal Studios Florida and Universal's Islands of Adventure.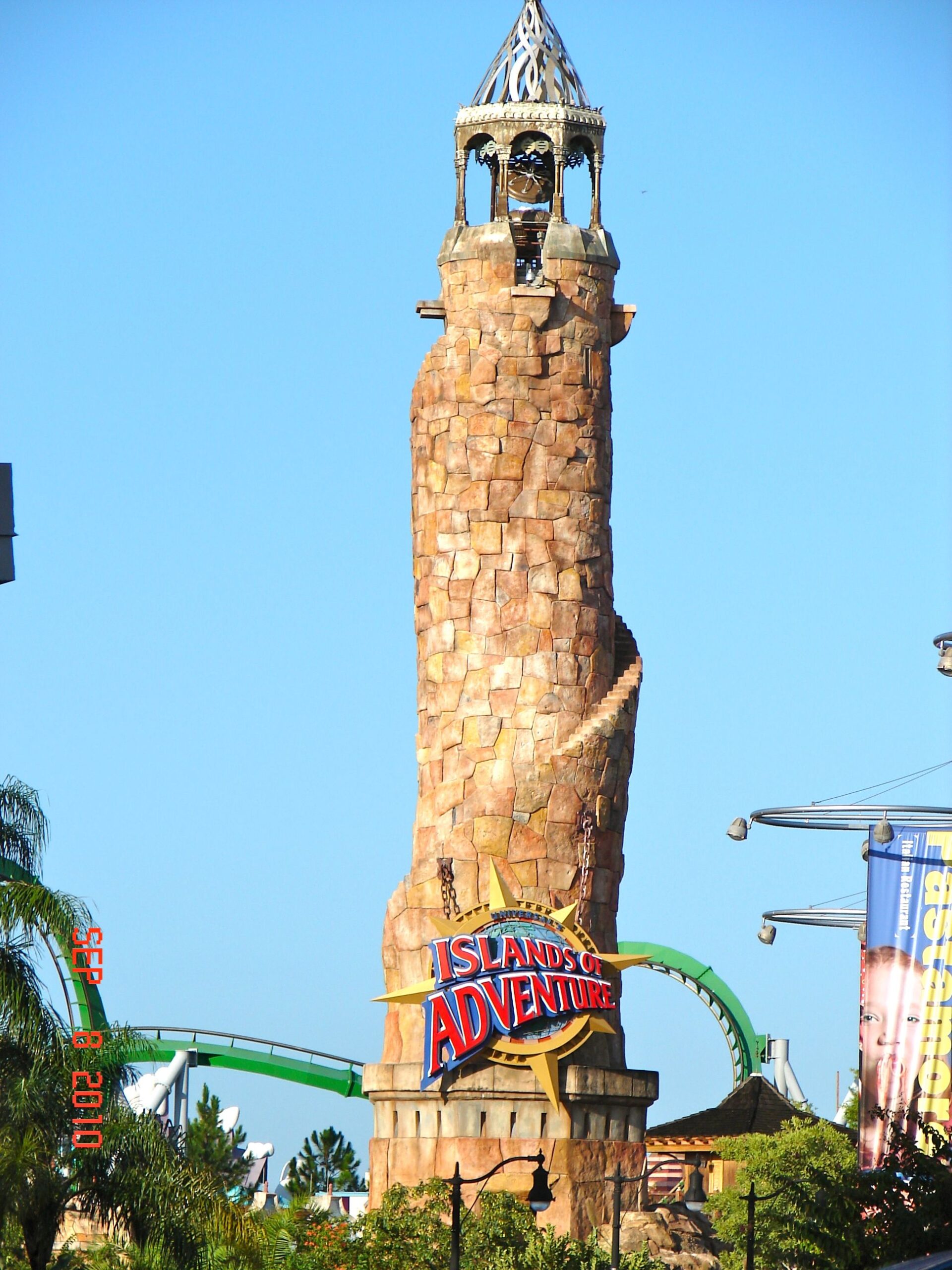 Most of what I said there still stands, although Universal isn't operating a few attractions during the pandemic.
Part of the reasons involve guest safety, and others come down to a lack of demand for less-trafficked rides.
Still, Coronavirus hasn't altered a park visit much. In truth, you may have a better time since there are fewer guests.
You may have heard about the parks reaching capacity on weekends. That's true, but it's because Universal caps attendance at 25 percent.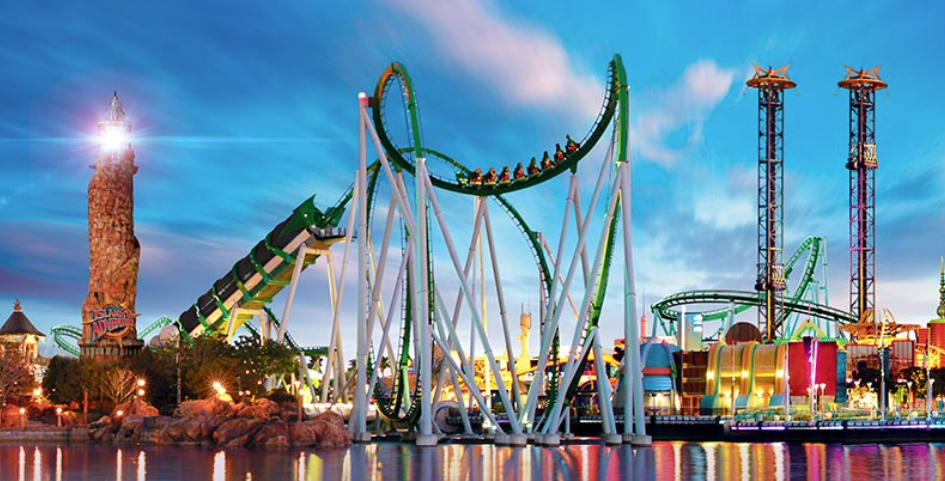 So, even at the current max capacity, the parks feel empty. So, you can do more during a single day.
Realistically, that means you should spend more time at The Wizarding World of Harry Potter than you ever have before.
You're not fighting the crowds that have become the cost of doing business since this themed land debuted more than 10 years ago.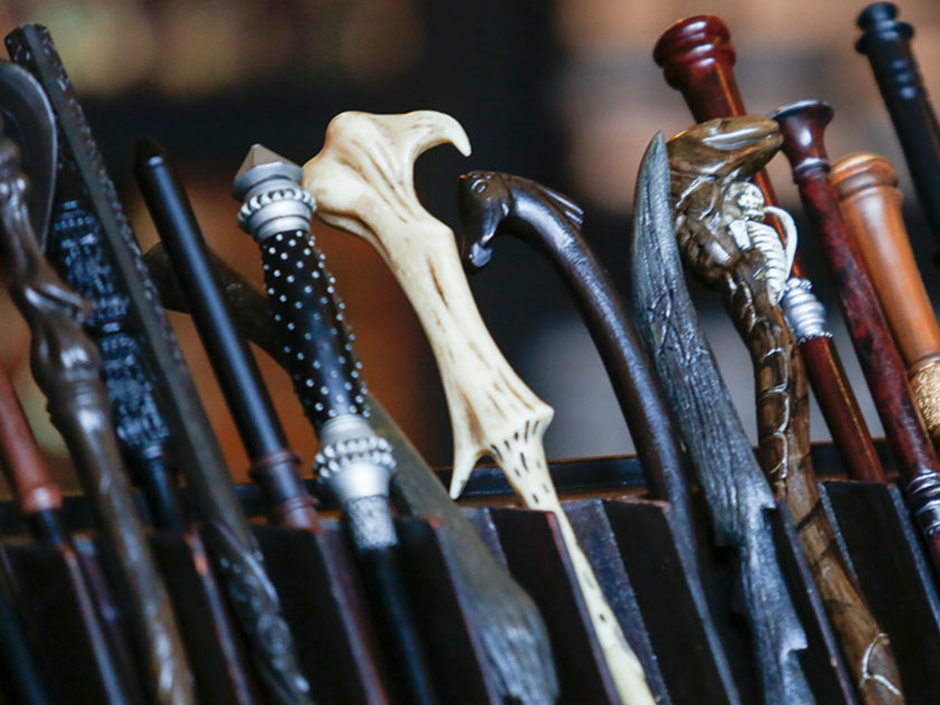 Also, you should take mental note of which attractions you enjoy the most, especially when you have the Universal Express Unlimited Pass.
By that third day, you can just cycle through your favorites over and over again, almost like you have the entire park to yourself! It's bliss!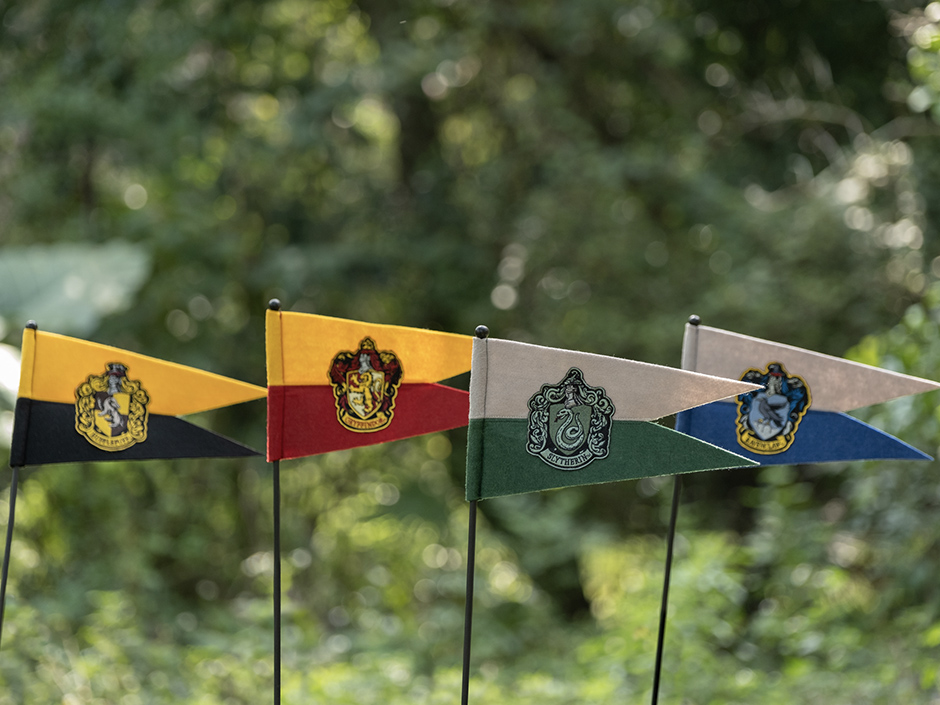 How to Plan Your Walt Disney World Itinerary
Walt Disney World comes with more challenges. Each park comes with its own quirks.
Even veterans express frustration when a longstanding plan falls apart. Inexperienced visitors should just explore the places and embrace the chaos.
At Hollywood Studios, you should arrive well ahead of the scheduled park opening time.
You want to participate in the mad scramble for a Boarding Group. It'll entitle you to ride Star Wars: Rise of the Resistance, probably the best ride in Orlando.
The same thought process applies to Animal Kingdom, where you should head to Pandora – The World of Avatar as soon as you enter the park.
The lines for these two attractions can grow out of control if you're not there at the start.
Magic Kingdom and EPCOT are kind of chill, comparatively. You'll never run out of attractions to experience at the former park, and they're all good.
EPCOT features a strange combination of three extremely popular rides and seven that come with waits of 15 minutes or less
So, you'll have all the time you need at both places, and the food at EPCOT will make you like Disney that much more, as well.
Again, check MickeyBlog for more tips about park itineraries.
When you plan a joint Universal/Disney vacation, you really will have one of the most incredible trips of your entire life…and I speak from experience here!
Thanks for visiting UniversalParksBlog.com! Want to go to Universal? For a FREE quote on your next Universal vacation, please fill out the form below and one of the award winning agents from Let's Adventure Travel will be in touch soon!