What You Need to Know about a Universal Holiday Visit
Welcome to the holiday season at Universal Studios!
The parks have overcome a trying 2020 and are ready to deliver a terrific Christmas-New Year's experience.
Still, you need to understand some stuff about your upcoming visit.
Here's what you need to know about a holiday trip to Universal Orlando Resort.
The Parks Will Sell Out
Universal Studios is still operating at less than half of its possible capacity.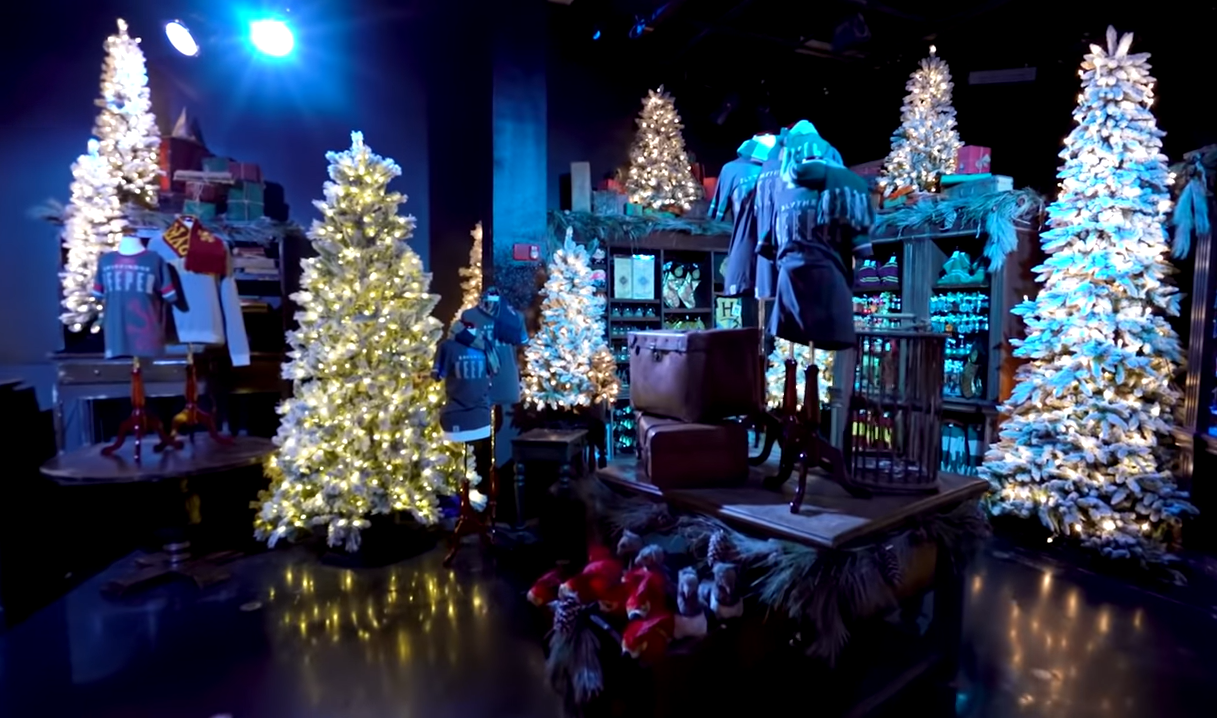 Nothing's changing until the pandemic has officially ended. We're probably at least six months away from that.
So, you must appreciate recent park trends to plan for the holidays.
Over the past several weekends, the parks have reached maximum capacity each day, often before lunch.
You can imagine how much crowds will pick up for the next two weeks. Well, there's a problem with that premise.
Universal will still limit attendance. You should expect the parks to reach their guest limits almost immediately.
Arrive at least an hour before park opening just to be safe. Don't worry. Universal has set up social distancing practices to protect guests.
Lines Won't Be Bad
Here's a positive to the capacity limits. Most rides don't have prolonged waits during the pandemic.
That statement even applies to sellout dates. You're used to visiting when a park is 60 or 70 percent full. During the holidays, you won't face such crowds.
The end result is that you'll rarely wait an hour for all but the most popular attractions.
On a recent date, only two attractions featured wait-times of more than 40 minutes.
Of course, this statement won't apply to the most popular attraction at either park, Hagrid's Magical Creatures Motorbike Adventure.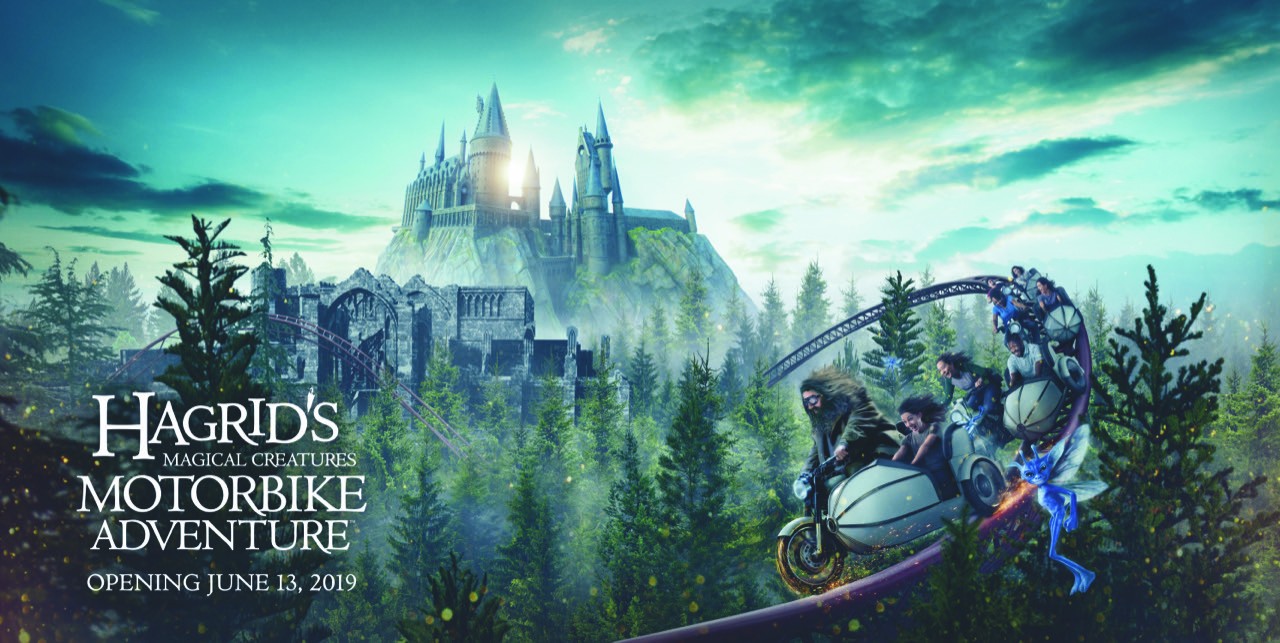 You could still feasibly spend two hours or more in line for this ride. However, everything else in the park is perfectly manageable!
Some Attractions Are Closed
When Universal Studios reopened in May, some attractions didn't return.
Later, the lack of demand forced the closure of others. Universal simply lacked the demand to operate its full complement of attractions.
Even now, some rides haven't returned and won't operate during the holiday season.
Meanwhile, some attractions like Kang & Kodos' Twirl 'n' Hurl only operate on weekends.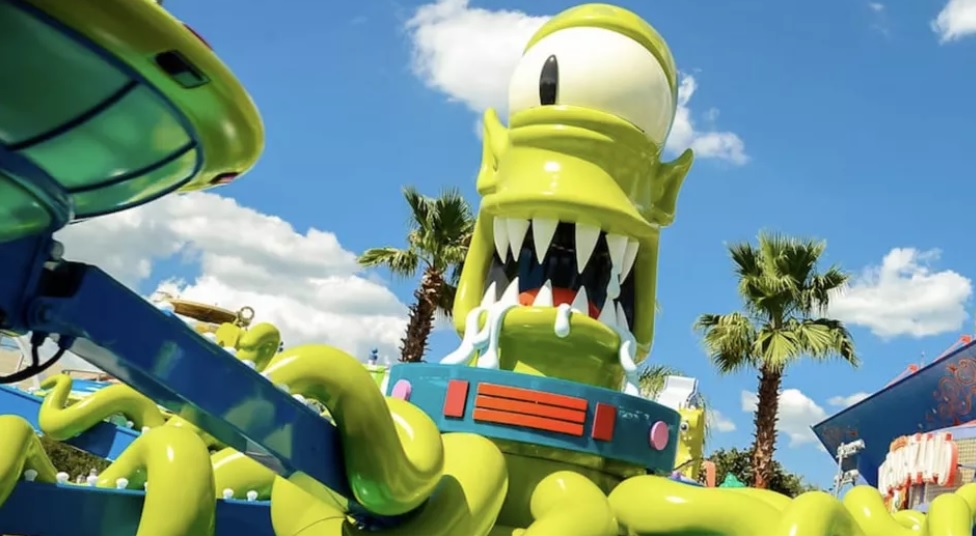 Universal has posted digital displays that show which attractions are running on a given day. You should pay attention to these signs.
Otherwise, you risk walking to an attraction, only to learn it's not available.
Virtual Lines Help
During the pandemic, Universal has increased its usage of virtual line queues.
That's a fancy term for getting a line pass via your smartphone. Industry insiders have named it virtual or digital queueing.
All that means is you get to skip waiting in a long line for a popular attraction.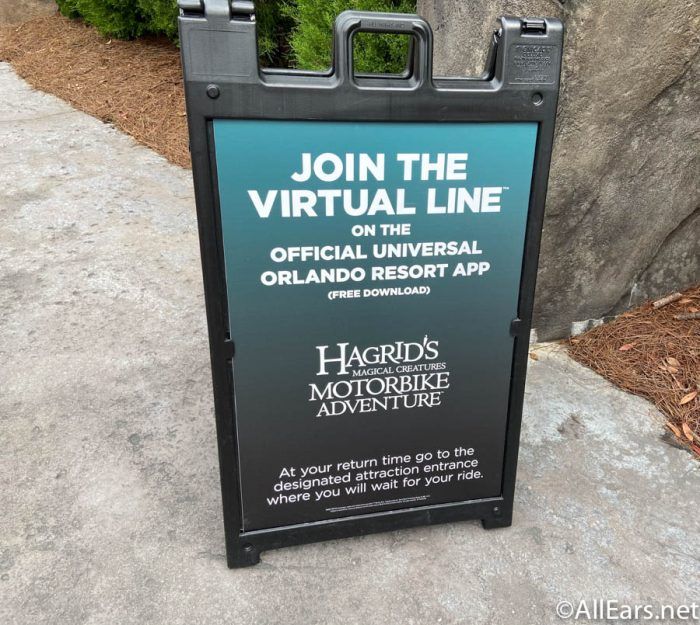 Universal calls the process Virtual Line Passes. To book one, you load the Universal Orlando app and tap the attraction you desire.
If the ride offers a Virtual Line Pass – only a handful do – you can tap the Virtual Line Pass button.
You'll receive time windows where you may return to the ride without having to wait as long as other guests.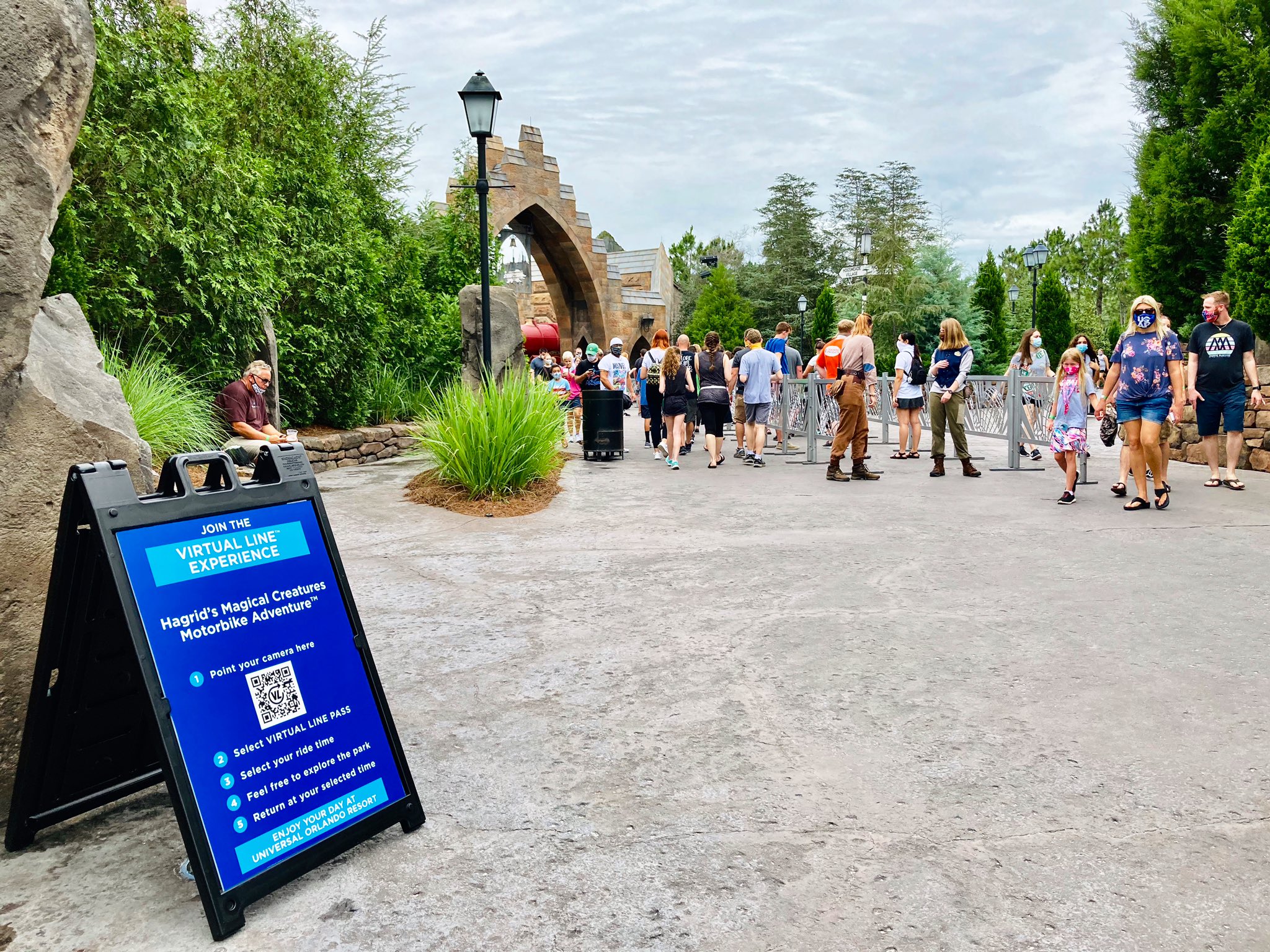 Choose one that works, and you have a Virtual Line Pass!
Universal varies its rides on most park days. So, you'll never know what your options are until you load the app or enter the park.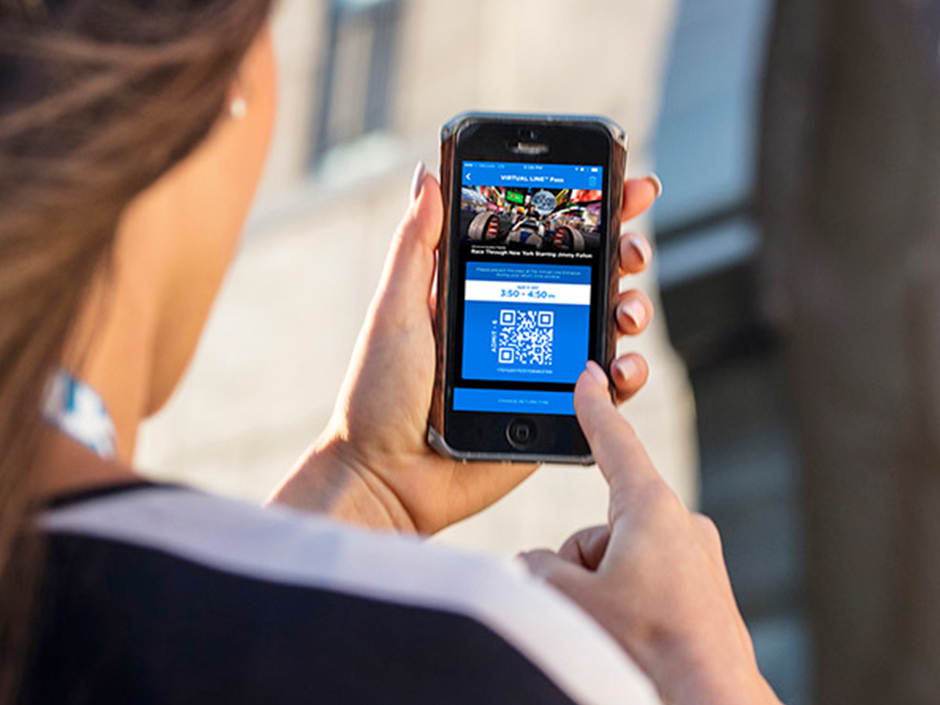 Digital signs will list wait-times for all attractions. The ones that offer Virtual Line Pass will say so on the board.
You can book Virtual Line Passes. The only catch is that they cannot have the same time window. The app won't let you be in two places at once.
You also cannot schedule two passes for the same ride. So, fans of Hagrid's Magical Creatures Motorbike Adventure can get one ride pass…but not two!
Also, remember that inventory varies throughout the day. If the ride you want shows as selling out all Virtual Line Passes, keep checking back.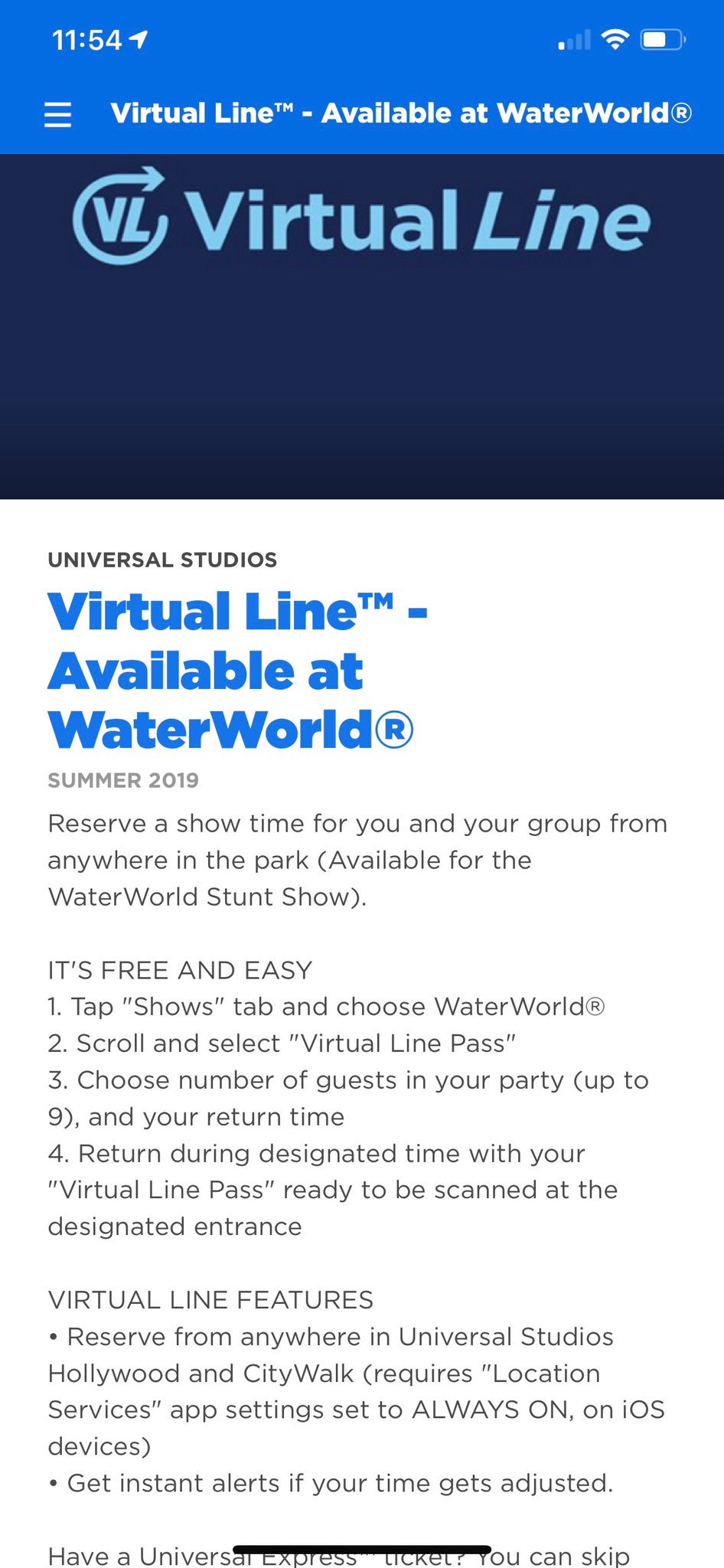 I'll be honest that the odds of finding a later line pass aren't great during the holidays due to the crowds.
Still, when you're waiting in regular lines, you're not doing anything else anyway, right?
Don't Miss the Holiday Tribute Store
Earlier this year, Universal unveiled its latest store, only it was temporary.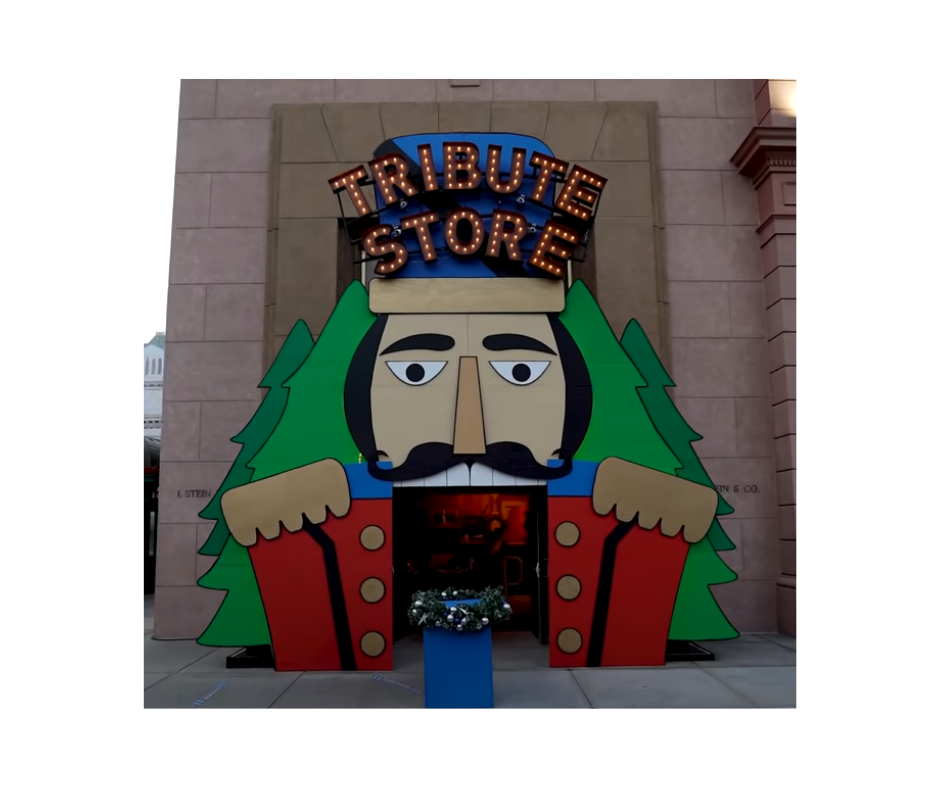 The park hosted a Mardi Gras walkthrough shop in the New York section of Universal Studios Florida.
The premise proved popular enough that Universal brought it back for Halloween Horror Nights.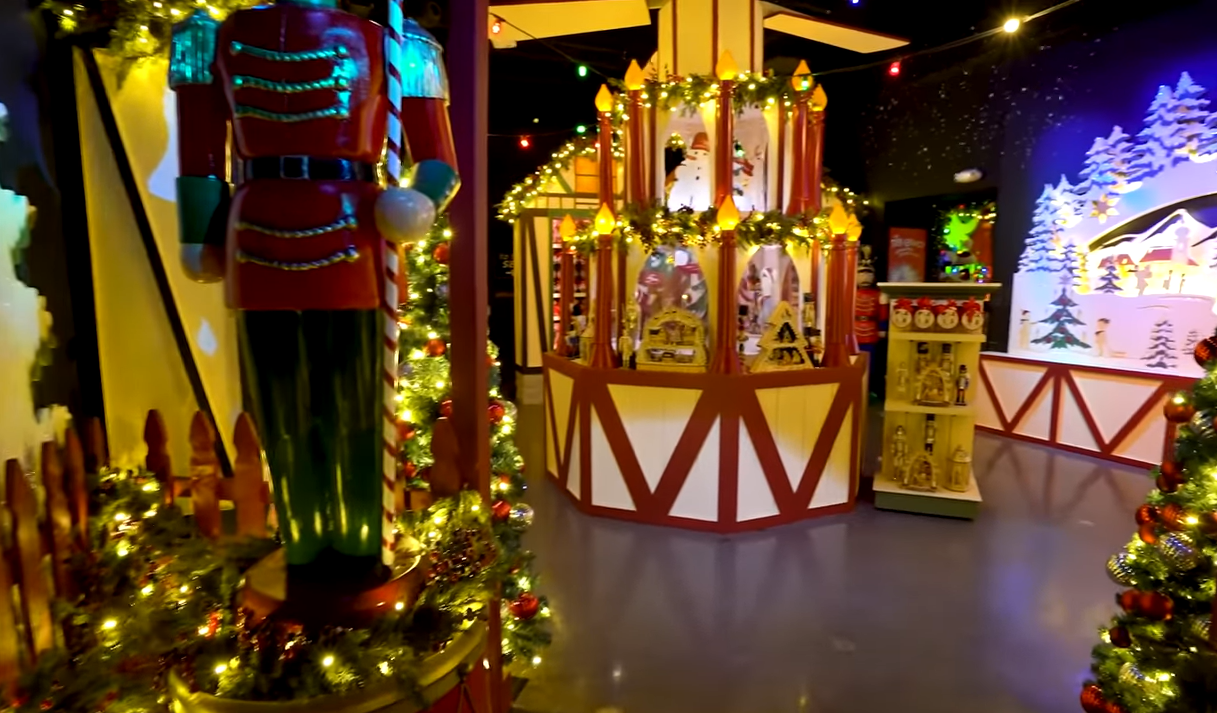 Sure, it was a muted affair due to the pandemic, but this concept appears permanent. The only thing that will change is the seasonal style and products.
During the holidays, the same space has transformed into the Holiday Tribute Store, which includes four different rooms.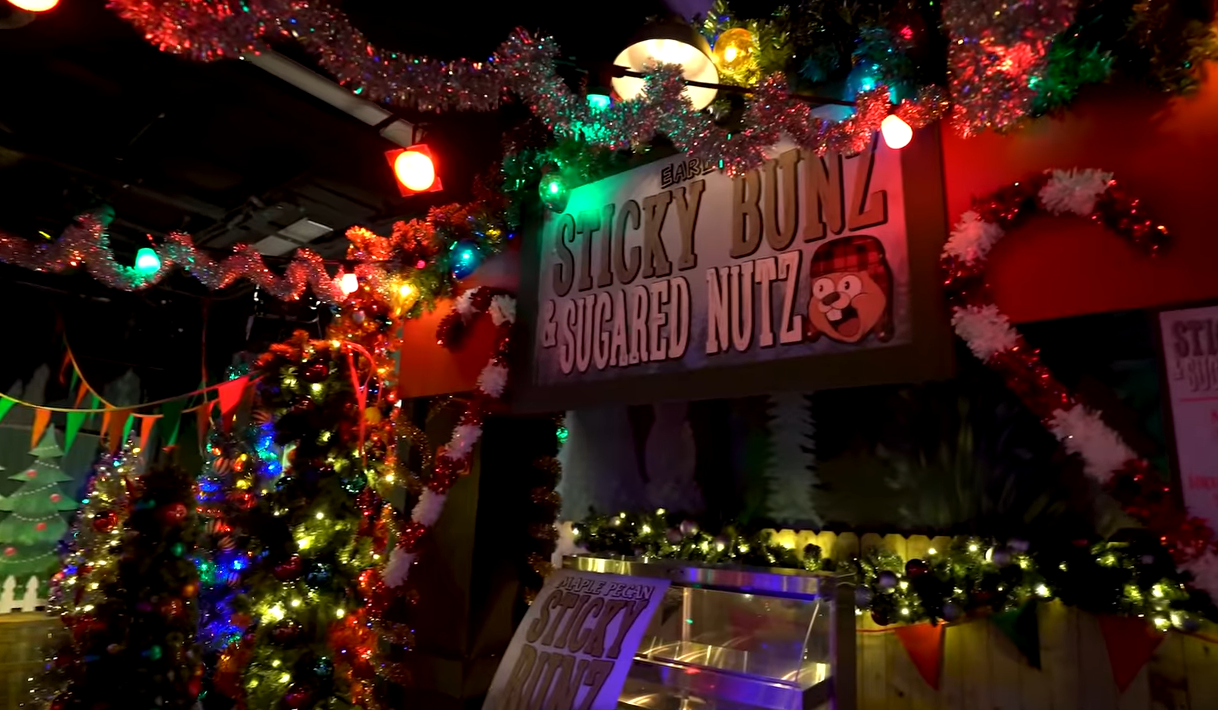 You'll find gifts and holiday snacks available here. Better yet, one of the rooms is modeled after The Grinch!
Other Holiday Celebrations
Like its Orlando counterpart, Disney, Universal isn't about to let COVID-19 ruin the holiday season. One Grinch is enough at the park.
So, park officials came together and plotted a strategy to safely host several holiday events while maintaining social distancing policies.
You should appreciate these entertainment options, as they're not easy to coordinate. Most shows tend to draw large crowds.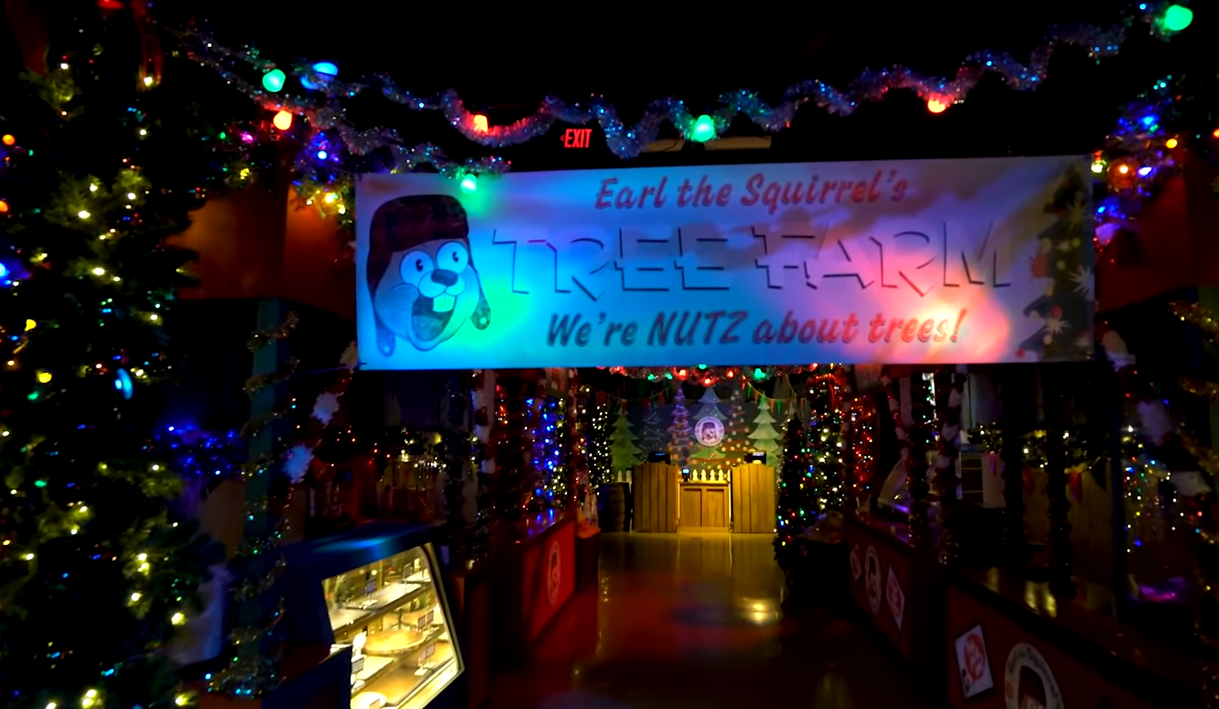 For example, Universal has understandably canceled its annual holiday parade.
However, the park has introduced Universal's Holiday Experience Featuring Macy's Balloons. It's a walking path that takes you past several characters and balloons.
By following the red carpet, you'll see Gru from Despicable Me, Puss in Boots from the Shrek franchise, and Santa Claus.
The characters vary depending on when you visit, but the gorgeous inflatable balloons remain the same.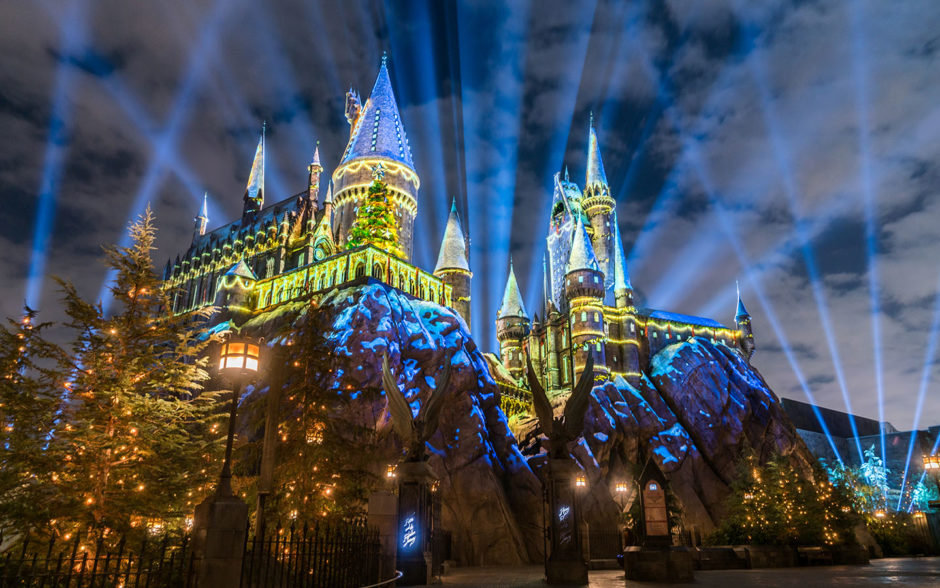 Universal has also maintained some character experiences at Seuss Landing and The Wizarding World of Harry Potter.
You can and should wander around the parks in search of some special holiday events. Some of them are random and unannounced.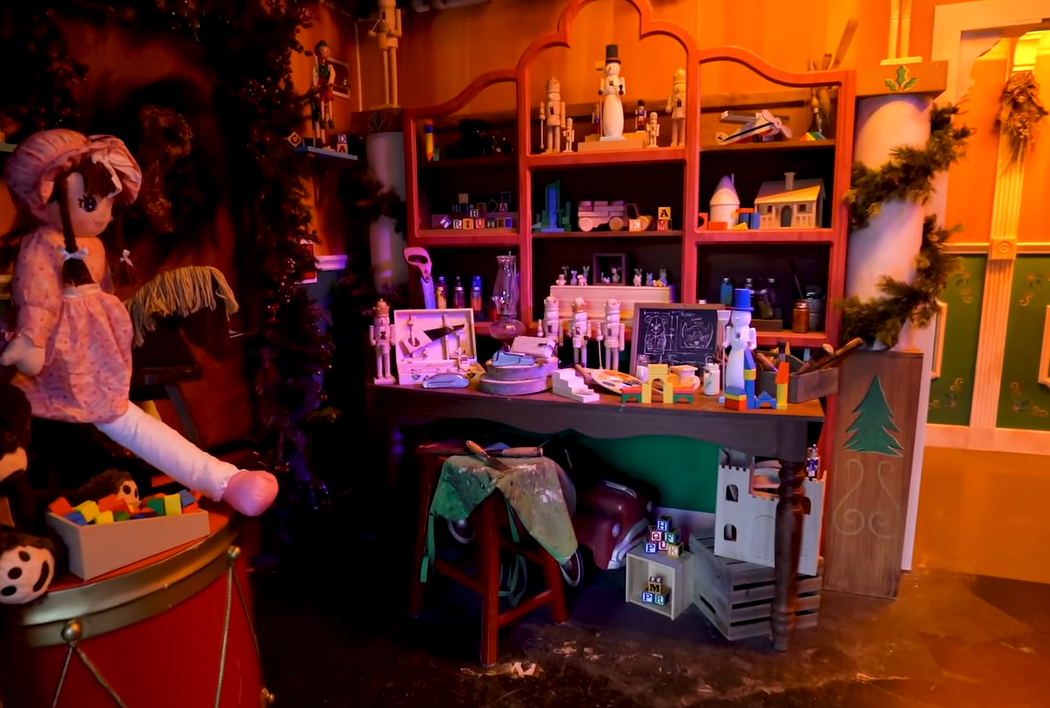 Physically distant photo ops fall into this category, as you'll find more of them than usual at Universal right now.
The parks are doing everything possible to ensure the best possible visit for guests.
Masks Are a Must
You may have heard that at least two COVID-19 vaccines are now available to the public.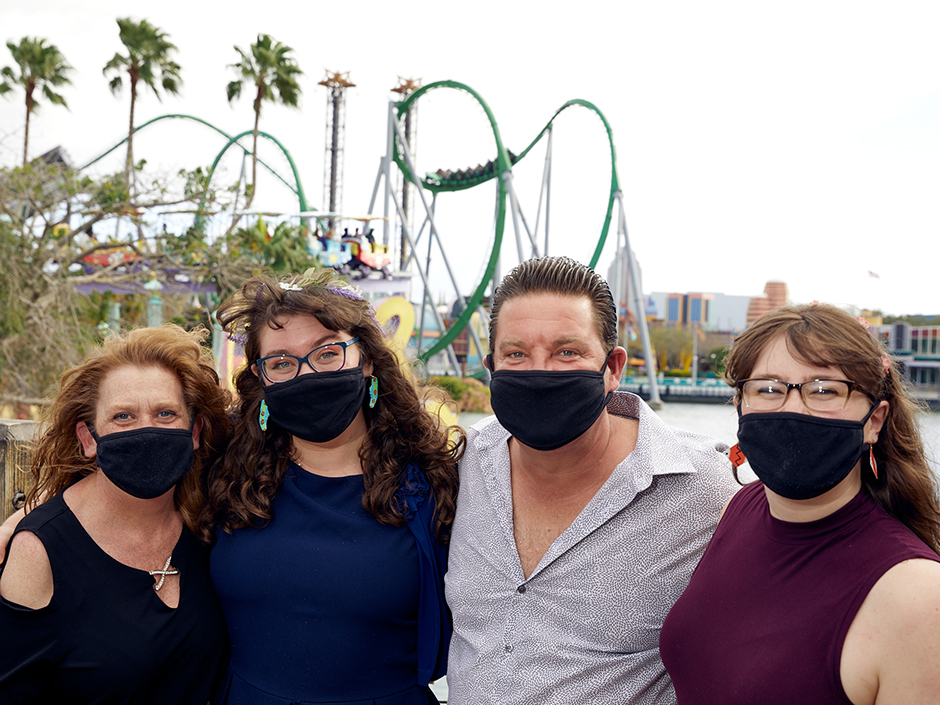 Alas, supply issues will prevent the widespread adoption of this vaccine until mid- to late-2021.
As such, standard pandemic rules will apply this holiday season. Yes, that means masks and social distancing.
Fortunately, Universal added U-Mask stations earlier this year. Whenever you need a break from wearing a mask, head to one of these areas.
You may safely remove your mask and hang out in a socially distant outdoor setting.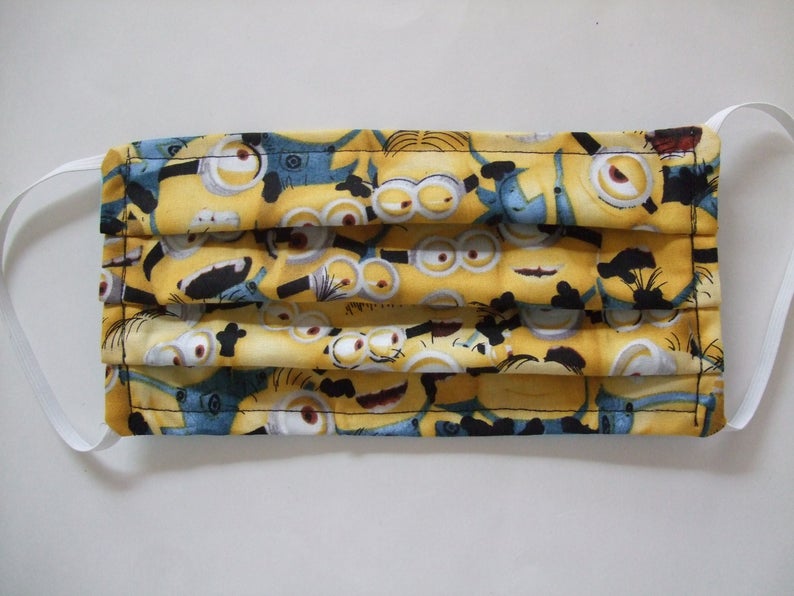 Plan to catch your breath at a U-Mask station a couple of times per park visit.
Feature Image Rights: Universal
Thanks for visiting UniversalParksBlog.com! Want to go to Universal? For a FREE quote on your next Universal vacation, please fill out the form below and one of the award winning agents from Let's Adventure Travel will be in touch soon!