Taking a Tour of Super Nintendo World
This past week, Universal Studios Japan opened its Warp Pipes and allowed tourists to transport into Super Nintendo World for the first time.
From this point forward, we'll always have a Nintendo-based themed land as a place we can visit.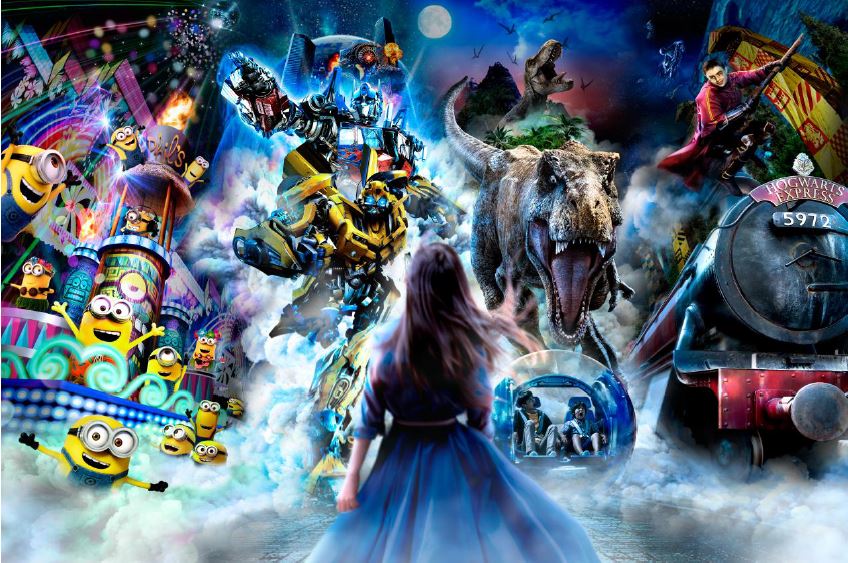 A few thousand lucky guests have gotten to explore the new themed land, which makes me hate them through my seething jealousy.
Thoughtfully, some of these individuals have posted videos and clips on social media, allowing us to look behind the curtain.
Let's take a tour of Super Nintendo World and see what the fuss is all about!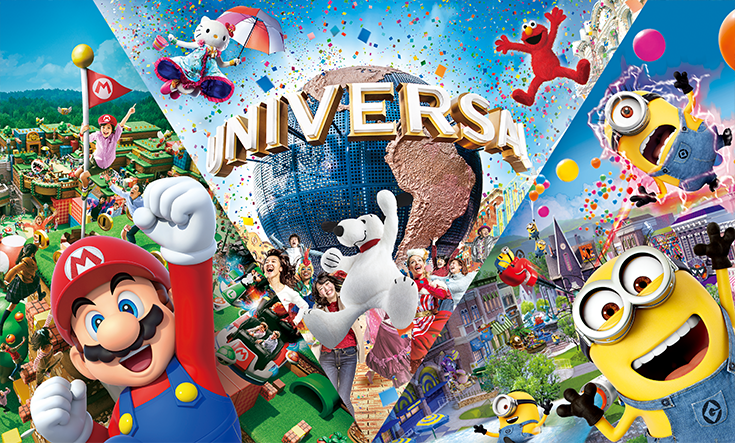 About Super Nintendo World
Have you ever played Super Mario World or New Super Mario Bros.? If so, you know all about the majesty of the graphics for these games.
A few years ago, Nintendo entered a licensing arrangement with Universal Studios Japan.
The Osaka theme park paid for the right to build a fully themed land based on Nintendo videogames.
This place feels like Universal has brought a fictional realm to life, something you'll know the moment you approach the themed land.
Super Nintendo World gets its first Thwomp https://t.co/mCCCJ4br8p pic.twitter.com/V8y72HAuoU

— GoNintendoTweet (@GoNintendoTweet) January 25, 2020
Warp Pipe tunnels will lead you into Super Nintendo World, where you'll find spinning coins, stacked Goombas, and collapsing Thwomps.
Along the way, you can jump for digital coins – literally! – and suss out puzzles hidden throughout the land.
Shigeru Miyamoto is speaking about the six years of effort to create Super Nintendo World, the first real-world Mario experience. He's such a sweet guy! pic.twitter.com/02g0olNayw

— Universal Parks News Today (@UniNewsToday) March 17, 2021
More importantly, you'll feel like Mario as you explore this magical place where oversized plants have scary teeth and want to eat you.
Simply stated, Super Nintendo World has earned the title of most exciting new project in recent theme park history, even over Star Wars: Galaxy's Edge.
You'll want to buy and wear a Power-Up Band, which will allow you to participate in games like the Jumping for Coins one I mentioned.
Also, many of the question blocks and POW bars on display in the park will provide coins and other unlockables.
Finally, you'll find secret Pikmin hidden throughout Super Nintendo World. You'll again score points and unlocks by locating them.
The Mario Kart Ride of Your Dreams
Theme park designers know that every themed land needs a top tier attraction to sell it.
After months of delays, Universal Japan's Super Nintendo World is now open! Here's what park-goers can expect:

– Mario Kart-themed AR ride

– Wearable Power Up wristbands that trigger mini-games throughout the park

– Mushroom Cream popcornhttps://t.co/MylOxbpKMV

— Morning Brew ☕️ (@MorningBrew) March 19, 2021
Many years ago, Disney established the premise of the E-ticket attraction, which has become the industry term for it.
E-ticket might not be enough of a description for Mario Kart: Koopa's Challenge.
This ride would need an F-ticket or G-ticket, as it's that much beyond everything we've seen before.
Super Nintendo World has opened in Osaka, Japan. Visitors can jump up and punch "question blocks" and collect virtual coins or play Koopa's Challenge: a real-life Mario Kart race through Bowser's Castle. https://t.co/3Ts8EyOSQj pic.twitter.com/JYsAFQcVRT

— CNN (@CNN) March 20, 2021
Universal has built Mario Kart such that you can experience it in two different ways.
You can theoretically ride Mario Kart as if it's a regular ride, providing you with an unobstructed view of the entire set design.
Super Nintendo World's designers built its Mario Kart Ride as a playable, virtual game (but we doubt we'll get to play it ourselves). https://t.co/NNNbpDnUfl pic.twitter.com/62jzHuV4Hk

— IGN (@IGN) March 18, 2021
However, Universal intends you to experience an augmented reality version of Mario Kart. As such, workers hand out two-piece VR headsets.
Once you put on the headgear, a dizzying world of bright colors and sublime special effects will open in front of your eyes.
Super Nintendo World opens in Japan with real-life Mario Kart 🏎️ as a dream-come-true for its legions of longtime fans pic.twitter.com/Six0K6hiPL

— TRT World (@trtworld) March 20, 2021
You'll feel as if you've entered a real-life game of Mario Kart, and the ride structure accentuates this vibe.
You'll operate your own steering wheel, giving you some control over the power-ups your Mario Kart collects during the game ride.
Here's a full video of the ride:
Also, if you're interested, here's a description of how it works:
A Yoshi Ride That Kids Will Adore
Each version of Super Nintendo Land will include its own distinct rides. Even the "duplicates" will vary some.
I mention this because the second ride at Universal Studios Japan won't wow you with its speed or excitement.
This attraction celebrates the journey more than reaching the destination quickly.
Or, putting the situation another way, it's a children's ride that goes so slow that you can move faster than it…when you have a broken leg.
[USJ]ヨッシー・アドベンチャー(Yoshi's Adventure)-スーパー・ニンテンドー・ワールド(SUPER NINTENDO WORLD) https://t.co/gFdrCNiSzp @YouTubeより pic.twitter.com/XZxlVLS9WF

— NAGARU (@nagaru_win) March 18, 2021
You're not here for thrills, though. That's why Universal built a Mario Kart attraction!
Instead, you want to admire the splendor of Super Nintendo World as much as possible.
Super Nintendo World – Yoshi's Adventure#SuperNintendoWorld #Toadette #Yoshi #BabyMario #Babypeach #CaptainToad pic.twitter.com/Sw6pkcq5eh

— HBF47 Official (@HitBoxFan47) February 8, 2021
This ride functions as the best possible view of all the gorgeous arts and colors on display.
Even the line queue provides this opportunity. Sometimes, you'll walk indoors, giving you a chance to watch Toadette wave from her home.
Once onboard Yoshi's Adventure, you'll ride across a higher level that's on the same plane as Princess Peach's Castle.
This panoramic view will make you question whether you want the ride to break down.
You may just want to sit there and look at the castle courtyard all day instead!
The indoor portions of Yoshi's Adventure include scenes where a diaper-clad Mario rode a young Yoshi for the first time.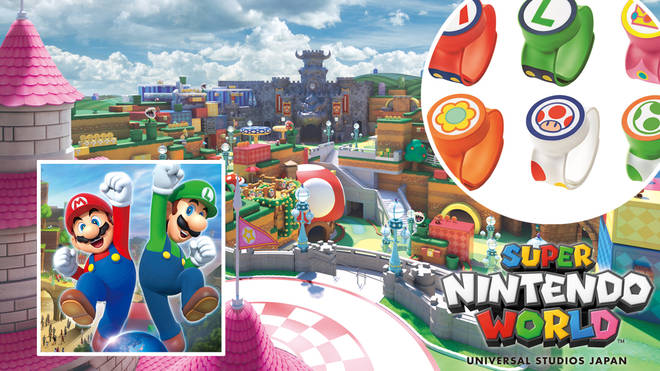 Fittingly, Peach has befriended a pink Yoshi as well. You can watch this video to appreciate the breathtaking beauty of Super Nintendo World:
If you don't want to ride Yoshi's Adventure now, you and I are very different people.
Fabulous Character Meetings
You may not expect the character meetings, but they're readily available. Popular Mario characters like Peach, Luigi, and Mario will appear at times.
Super Nintendo World – Yoshi's Adventure#SuperNintendoWorld #Toadette #Yoshi #BabyMario #Babypeach #CaptainToad pic.twitter.com/Sw6pkcq5eh

— HBF47 Official (@HitBoxFan47) February 8, 2021
The pandemic has forced Universal to adopt some different policies for the time being. So, Princess Peach will wave at you from a distance.
She hangs out in a regal gazebo and wears appropriately gaudy jewels and a crown. Her lips appear constantly pursed, which can be a bit unsettling.
🇯🇵 @USJ_Official : outre les attractions Yoshi's Adventure et Mario Kart: Koopa's Challenge, Super Nintendo World propose une large offre de restauration, produits dérivés et autres activités !

(📸 : @UniNewsToday) pic.twitter.com/0wXg6LWjjj

— Dimension Parcs (@DimensionParcs) February 4, 2021
As for Mario and his younger, slimmer brother, they perform in the sorts of shenanigans you'd expect from friendly siblings.
Toad also holds court, which will serve the purpose of making you feel tall. I'm not quite sure what Toad is – human/toad hybrid? – but he's short.
The wait is over, Super Nintendo World is open now you can explore the Mushroom Kingdom!
Take a calm ride with Yoshi on the Yoshi's Adventure ride, or take a daring race with the Mario Kart: Koopa's Challenge ride!
Note: Super Nintendo World is not yet open to the general public pic.twitter.com/kyvPZyrG5M

— Nintendo News Nightly (@NintendoNightly) February 4, 2021
All these photo ops will provide you with unforgettable memories of your first trip to Super Nintendo World.
However, they'll improve substantially once the pandemic ends, allowing for more personal engagements.
A Theme Park Restaurant That's Kawaii…and Healthy?!
I hope you like mushrooms because Toad's fingerprints are all over the food at Super Nintendo World.
Here you can both "enjoy the world view of Nintendo World while riding on Yoshi's back" and also grab another tasty treat (tho it doesn't seem as intriguing as the hot yuzu lemonade being served at Kinopio's Cafe)… pic.twitter.com/08FOagGfyE

— Attract Mode (@AttractMode) March 19, 2021
At Kinopio's Café, Toad's House has turned into a restaurant where he serves unexpectedly healthy cuisine.
Many gourmet dishes are all available here, most of which emphasize mushrooms as the main ingredient. Don't worry! They sell burgers, too!
Here's the full menu for Kinopio's Cafe at #SuperNintendoWorld. There's a lot more to choose from than I was expecting.https://t.co/GeAwljP2BX pic.twitter.com/4rdgtCb6iq

— Chris Explorer (@tdrexplorer) March 19, 2021
Those of you who love mushrooms will feel like you've found your perfect restaurant, though.
Pizzas, soups, and other plant-based dishes are available. Also, they somehow look like videogame elements, too.
Kinopio's cafe 🤤🤤 pic.twitter.com/p1MeRxPZso

— بوحسَن❄️ (@alihia98) March 18, 2021
You can order some crazy drinks at Super Nintendo World, too. Did you know that Yoshi is way into yogurt? Me neither.
Finally, some of the desserts look like the ending of Super Mario World levels…flag and all!
『Welcome KINOPIO'S CAFE !』

シェフキノピオ: @OreoGMOreo #WeAreMario #USJ #SUPERNINTENDOWORLD pic.twitter.com/cppdMRYqgz

— DISUK/スーパーマダオでっせい (@SuperMadaOdyssy) March 18, 2021
You can get 5,000 points…well, 5,000 calories seems more likely.
Here's a look inside Kinopio's Café:
Notice the Toad videos?! Aren't they kawaii!
Final Thoughts
We're still only a few days into the existence of Super Nintendo World. So, it's difficult to draw any lasting conclusions about the experience.
What I can say with confidence is that this themed land totally lives up to the hype.
The details in Bowser's Castle feel perfectly narcissistic for the villain. He has even added a giant statue of himself. What an egomaniac!
Meanwhile, Princess Peach's Castle features vibrant colors that feel sunny and warm. Everything is good and pure, just like her.
You'll appreciate these facts the most during the line queue for Mario Kart and the start of Yoshi's Adventure.
The queue provides access to many hidden features of Bowser Castle, many of which are interactive. And Yoshi's Adventure starts across from Princess Peach Castle.
As you wander through Super Nintendo World, you'll hear music that will remind you of your favorite videogames from childhood.
Donkey Kong Land is coming to Super Nintendo World.

They already starting to expand to other series, I'm so excited! pic.twitter.com/bNZ8KoXCaK

— JOURDON⚡ (@DynamoSuperX) March 22, 2021
You can't help but hum along to the familiar tunes. This aspect seems catchy, too.
The workers at Super Nintendo World seem SO happy and overjoyed to work there. It's like they're living their best life in their dream job.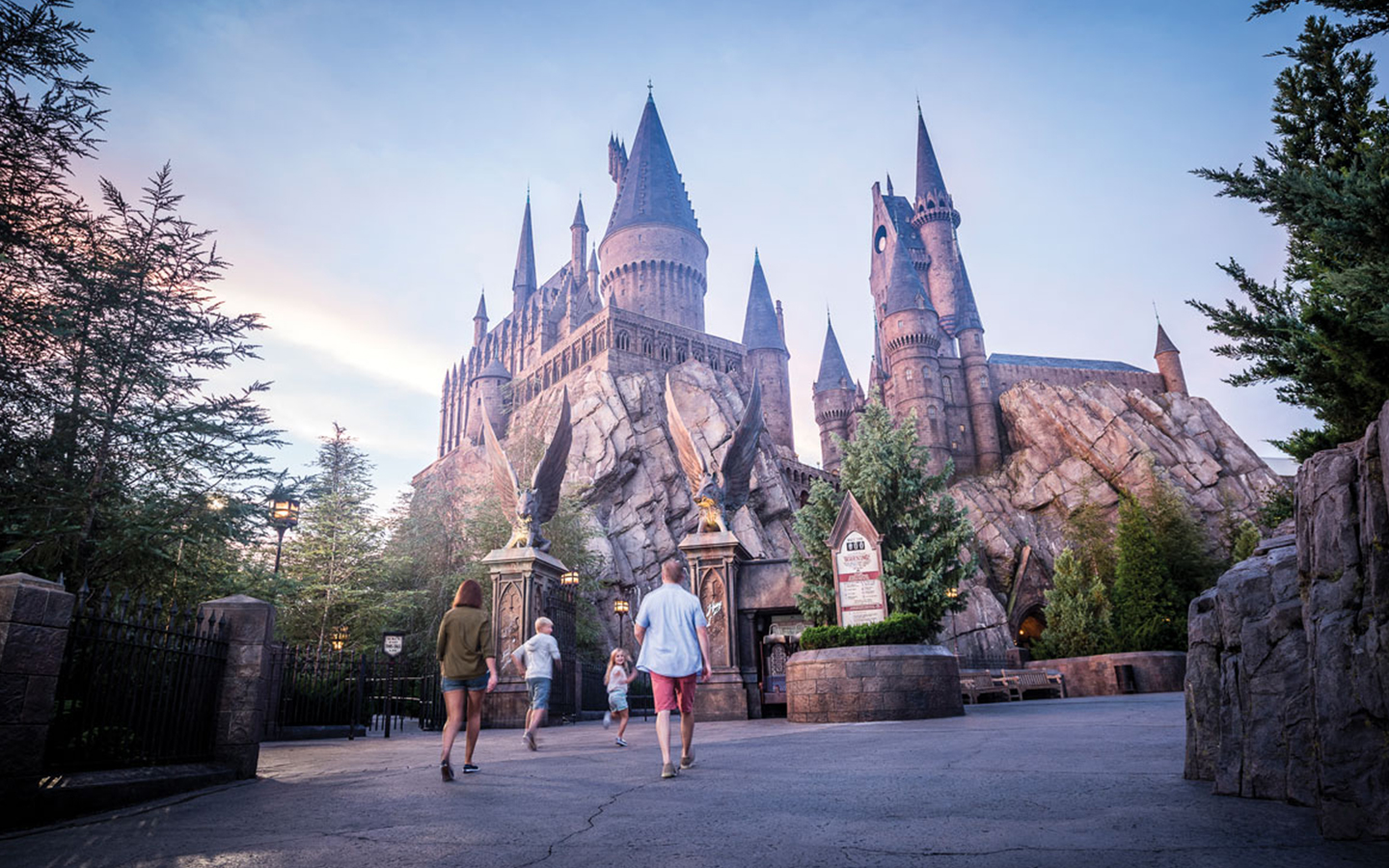 I haven't noticed this sort of vibe since The Wizarding World of Harry Potter first opened, bringing joy to all us Muggles.
Thanks for visiting UniversalParksBlog.com! Want to go to Universal? For a FREE quote on your next Universal vacation, please fill out the form below and one of the award winning agents from Let's Adventure Travel will be in touch soon!