Everything You Need to Know About Super Nintendo World
Much has changed since we first discussed Universal's Epic Universe.
Back in June, we didn't know that Universal would delay the project indefinitely.
So, we confidently described the expected details for Classic Monsters Land, Berk – a themed land based on How to Train Your Dragon, and a Fantastic Beasts area.
Since then, plans for the next theme park may have changed. So, we'll take a different approach today.
Let's talk Super Nintendo World, the most exciting of all Universal projects!
The Basics
You know how you love theme parks? And you know how you adore videogames?
Well, someone in park development at Universal recognized that it's a Reese's Cup scenario wherein two great tastes would go great together.
In 2015, Universal Studios proposed to Nintendo, which happily said yes. Now, we're getting Super Nintendo World…and in a lot of places.
To wit, Universal Studios Japan will open its version of Super Nintendo World in early 2021, a few months after the initial release date in the fall of 2020.
Other versions of Super Nintendo World will arrive later at Universal Studios Hollywood, Universal Studios Singapore, and Universal Orlando Resort.
Interestingly, each park will receive different attractions. At least, that's the current plan.
But What Is Super Nintendo World?
Have you ever played Super Mario World or Mario Brothers 3 or Super Mario Galaxy?
Super Nintendo World takes settings from these games and implements them in real life.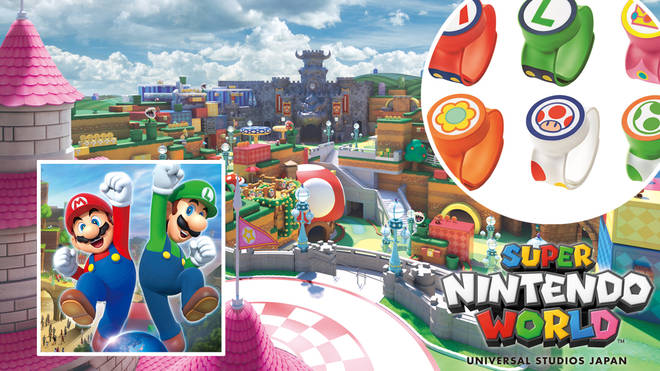 When you enter this park, you'll gaze in wonder at the Mushroom Kingdom, with its moving (spiked) walls, spinning coins, and Bowser statues.
You can already look at video demos of some already-working special effects:
There's an even longer video here for those who desire additional details:
Yes, that looks like an actual level of Super Mario play. You have a mushroom bouncing around, waiting for a player to grab.
Toothy plants await lurking plumbers. Question Mark Boxes hint at hidden treasures within. Even stacked Goombas have set up shop here.
Universal has constructed a themed land in Japan that will delight gamers of all ages but children in particular.
The level of immersion on display blows my mind.
Nintendo officially revealed renders for Universal Studio Japan's Super Nintendo World, featuring a Mario-themed "pharmacy," merch shop, and more. pic.twitter.com/8EHdjR9Z6B

— IGN (@IGN) October 7, 2020
Visitors will believe that they have entered Super Mario World and triggered a battle for supremacy with Bowser.
To wit, the iconic landmark in this themed land replicates Princess Peach's Castle from the games. Presumably, this princess won't be in another castle.
Nintendo revealed more information about the Super Nintendo World Theme park, showing off the designs of the Cafe (and Pancake Sandwiches) and the shop. pic.twitter.com/hZrByOFtaE

— Stealth (@Stealth40k) October 7, 2020
Japan's implementation of Super Nintendo World won't fully match the one at Universal Orlando Resort, as park officials prefer unique versions.
However, the pandemic and accompanying financial restraints may force some modest cutbacks.
Super Nintendo World is finally opening up in Japan 2021 👀🔥 pic.twitter.com/tQnLVWDa7M

— Modern Notoriety (@ModernNotoriety) October 8, 2020
Having seen the blueprints for Epic Universe, that's definitely the version we want.
Still, we're guaranteed to get some version of Super Nintendo World, and that's all we should care about.
The idea of roaming through a real-life version of a videogame surpasses even the notion of Star Wars: Galaxy's Edge or Pandora – The World of Avatar.
About the Rides
As I mentioned, Universal has plotted more than two rides. Still, park officials have remained cagey about which ones Orlando will get.
Looks like Super Nintendo World coming Spring 2021. https://t.co/iq7xZgEZsx

— Geoff Keighley (@geoffkeighley) October 7, 2020
At Universal Studios Japan, we know that a Super Mario Kart attraction is in the offing.
Also, the park has constructed a Yoshi-themed dark ride wherein you jump on the back of your mount.
RUMOR: Concept art for an underwater portion of Super Nintendo World's Mario Kart ride surface https://t.co/4ed0t1reRW pic.twitter.com/6yuk6Jg97J

— GoNintendoTweet (@GoNintendoTweet) October 12, 2020
Yoshi or a member of his family will transport you on your journey. So, you'll experience something akin to the Yoshi levels from Super Mario games.
Presumably, you cannot get knocked off Yoshi's back in real life, though.
New Video: Super Nintendo World gets a new opening timeframe, Mario Cafe opening this week, Donkey Kong coaster construction underway and some new rumors.

Video Version: https://t.co/onkNIYxPfD
Article Version: https://t.co/SuQF0YuuYZ pic.twitter.com/YbpfwCxUms

— Alicia Stella (@AliciaStella) October 13, 2020
Japan also gets a Donkey Kong roller coaster that probably mirrors Donkey Kong Country's runaway mine cart scenes.
I don't want to spoil much about this coaster, but Universal has a plan in place to allow riders to "jump" over tracks, just like happens in the videogame.
Super Nintendo World will apparently launch in Spring 2021, after being indefinitely delayed due to the COVID-19 pandemic. https://t.co/UM2SfNtBhU pic.twitter.com/swKRA3NKz7

— IGN (@IGN) October 7, 2020
The approach centers on an elevated coaster track and hidden tracks underneath it. The system looks brilliant, at least on paper.
Also, most implementations of Super Nintendo World will receive a copy of Super Mario Kart. This E-ticket attraction will sell guests on the themed land.
Nintendo says its theme park Super Nintendo World will now open in Osaka in spring 2021.

A "Mario Cafe & Store" will open inside the Universal Studios Japan park (which Super Nintendo World will be part of) on October 16 already. https://t.co/OrFDRxxyUg pic.twitter.com/qa8U8BziJT

— Dr. Serkan Toto / Kantan Games Inc. (@serkantoto) October 7, 2020
You will enter a version of Bowser's Castle and then fight your way through an endless onslaught of banana peels and turtle shells.
I presume that riders will have a chance to grab some power-ups along the way, too.
PHOTO UPDATE 📸: Super Nintendo World awaits guests' arrival at Universal Studios Japan: https://t.co/nAYUWsSe6Z pic.twitter.com/XX5HYAzpn1

— Attractions Magazine (@Attractions) October 8, 2020
Nobody knows yet whether the ride will play the same each time or feature some interactive scoring elements.
Possible Changes in Plans
Sometimes, everything comes full circle with a business plan. A project starts one way, goes through some ridiculous changes, but then takes the original approach.
LE SUPER NINTENDO WORLD AU JAPON 🎢 !

On se croirait dans une autre dimension c'est un truc de fouuu ✨ ! pic.twitter.com/t8z0HFdCEQ

— LONGUE VIE A TOUS MÉNNÉS ❤️ (@CaminoTV) October 10, 2020
I mention this because Super Nintendo World started as a renovation plan at Universal Studios Florida.
Park officials wanted to reinvigorate Woody Woodpecker's Kidzone, and they correctly deduced that a Nintendo themed land would do that.
Le Super Nintendo World du parc Universal Studios d'Osaka va ouvrir au printemps 2021 ! pic.twitter.com/OAn8R8zQI0

— jeuxvideo.com (@JVCom) October 7, 2020
Over time, the plans evolved, as Universal recognized a remarkable opportunity.
The idea of Nintendo-based attractions proved so popular that the company realized it could drive attendance for an entire theme park.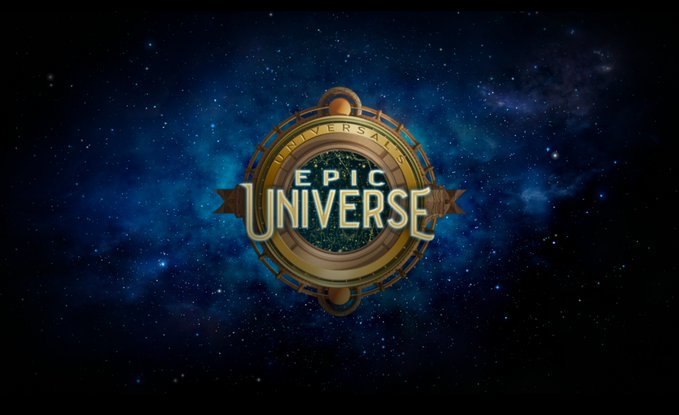 Since Universal Studios Florida already had Harry Potter, it didn't need a boost.
So, the plans expanded into an anchor section of an entirely new and modern theme park.
Then, the pandemic happened, and Universal found itself cash-poor.
Universal hotels closed, the water park didn't open on certain weekdays, and many staff members got laid off.
Universal announced that all plans for the new theme park were on hold as part of budget cutbacks.
As much as I hate to type this, scenarios exist where Epic Universe never happens.
So, Universal has at least toyed with the notion of bringing Super Nintendo World back to Universal Studios Florida.
This version of the themed land wouldn't possess the grandeur of the one at Epic Universe due to unique constraints.
Still, you should be pleased to know that, no matter what, you will get a Super Nintendo World in Orlando.
The question remains about whether we'll receive an expansive themed land or a somewhat constrained one. But Mario Kart WILL come to Universal Orlando Resort!
Super Nintendo World is real and coming by 2020!⭐️Who's ready to throw shells on the Mario Kart track?🍄 (Via: Universal Studios) pic.twitter.com/DIhGGoTav5

— Twinfinite (@Twinfinite) July 9, 2018
Final Thoughts
Universal started 2020 by paying for this promotional song from Charli XCX that includes potential ride footage:
Obviously, this production glosses the highlights of the Super Nintendo World of your imagination more than the one we'll get.
However, after watching that, you desperately want to go to Universal Studios, don't you?
The other tantalizing hint suggests that this themed land includes gamified elements. You may interact with or possibly even compete with others.
Universal Studios already serves interactive wand tricks to Muggles/would-be Wizards. Adding persistent world of Mario games at the park wouldn't be difficult.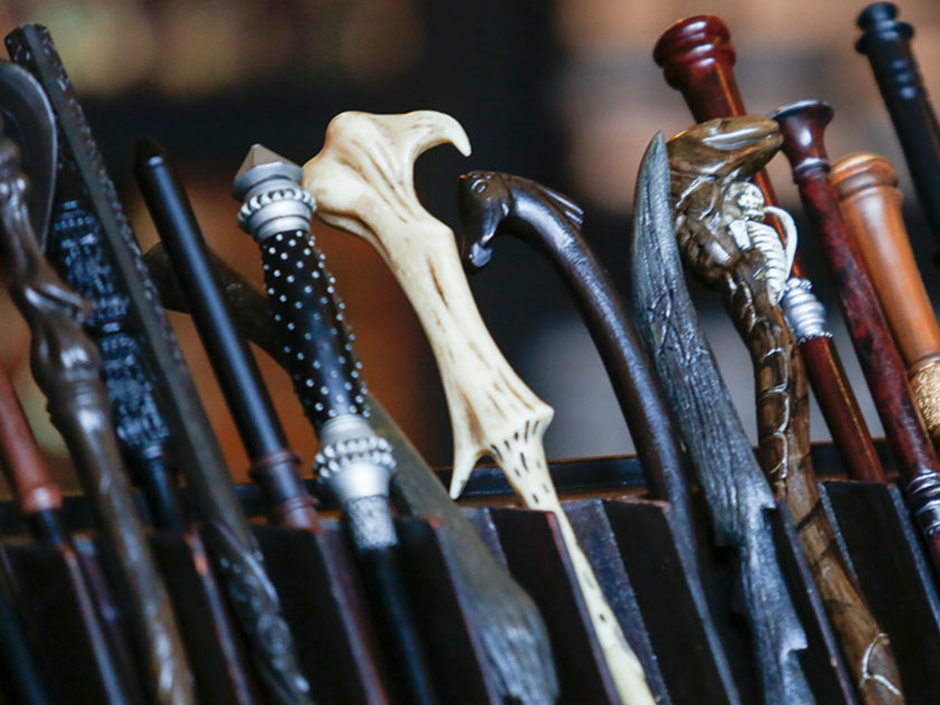 Also, we still don't know whether the Super Mario Kart anchor attraction will come with competitive elements.
Some reports suggest that the ride carts will impact one another, with disruptions causing vehicles to spin out, just like in the games.
Nintendo has just dropped the latest Cinematic Trailer Commercial for Super Nintendo World including the Mario Kart Ride reveal at Universal Studios Japan! pic.twitter.com/rsWbkvqwdn

— ProsafiaGaming (@ProsafiaGaming) January 14, 2020
The Charli XCX ad shows Bowser dropping bombs in front of Mario Karts.
That falls more in line with my expectations, but a group challenge race would be mythic.
So far I've put out two videos explaining the rumored rides of Super Nintendo World. Just one more to go. Be sure to check them out if you haven't yet!

Mario Kart: https://t.co/3NFR4VVDgI
Yoshi's Adventure: https://t.co/7Ka0bHTsvc pic.twitter.com/XA7RR45Pel

— Alicia Stella (@AliciaStella) December 27, 2019
Everything I'm discussing here qualifies as extra. Simply the basics that we know about Super Nintendo Land will drive Universal to epic attendance totals.
You remember the crowds outside the park when Harry Potter Land opened, right? When the Nintendo version arrives, they'll be even longer.
This themed land is the one we've always wanted, and it'll be a reality soon. Stay tuned to UniversalParksBlog for countless updates about it!
Thanks for visiting MarvelBlog.com! Want to go to Disney? For a FREE quote on your next Disney vacation, please fill out the form below and one of the agents from MickeyTravels, a Platinum level Authorized Disney Vacation Planner, will be in touch soon!