UniversalParksBlog News for November 2 2020
Super Nintendo World hasn't opened at Universal Studios Japan, but something from that themed land has.
Also, Universal Studios Hollywood apparently won't be back soon.
We'll talk about these stories plus more layoffs and ride changes in the latest UniversalParksBlog update.
16-Bit Deliciousness
A few weeks ago, Universal Studios Japan executives confirmed the obvious.
Now isn't the time to open a new themed land. It would endanger guests during a pandemic.
However, Universal had finished most of its construction, and the company currently suffers from cash-flow issues.
So, some enterprising person came up with the optimal solution for everyone.
Universal Studios Japan has opened its first Nintendo-based restaurant, Mario Café, alongside a Nintendo shop, Mario Store.
Guests wander over to an unassuming building that says Schwab's Pharmacy outside, only this place harbors a secret.
Inside, guests will marvel over the styling, theming, and tasty delicacies.
Universal employees wear adorable Mario hats and warmly greet distracted strangers.
These visitors cannot appreciate the worker outfits because they're too busy looking at the walls.
One small step for man, one giant leap for #SuperNintendoWorld. The Super Mario Cafe & Store is now open at Universal Studios Japan! pic.twitter.com/GcKAXuK7jT

— Orlando Informer (@OrlandoInformer) October 15, 2020
Each side of Mario Café looks like someone ripped it straight out of a Super Mario Brothers game.
Fire Flowers, Question Boxes, and stars tempt guests to hit a box and unlock a power-up.
Hungry plants rise from pipes and threaten to knock players diners into the next life.
Meanwhile, the other wall shows the beloved castle that almost certainly will not have a princess in it.
Thinking about the cutie treats from the Super Mario cafe inside of Universal Studios Japan 🥴 pic.twitter.com/675U2PttTH

— Putito (@WhiteChola) November 1, 2020
As for the foods, Pancake Sandwiches look eerily similar to plumber's hats.
Novelty beverages include mustache straws. You'll look like Mario or Luigi while you chug your drink.
Super #Mario Cafe looks so pretty!!!😍 I don't mind eating Pancake Sandwich, and drinking Fruity Italian Cream Soda EVERYDAY😋🤤
📷@nindori #USJ #SUPERNINTENDOWORLD pic.twitter.com/rACJcezZct

— 🍁NintendoCade Evelyn🦃 (@NintendoCadeEVY) October 15, 2020
Every little touch will dazzle Nintendo lovers, and I'll happily cover it all in detail in a later article.
For now, the significant aspect of these openings is that Universal has opened a new cash cow.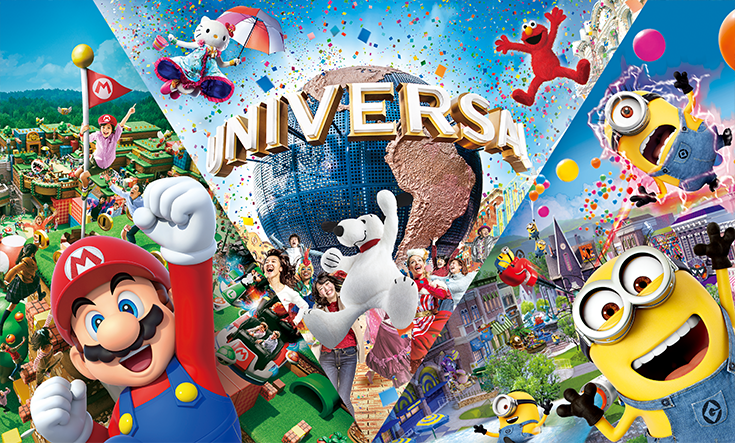 Guests want to shop at Super Nintendo World, even if they cannot ride anything yet.
Universal Studios Japan has adopted a brilliant strategy that makes the best out of an impossible situation.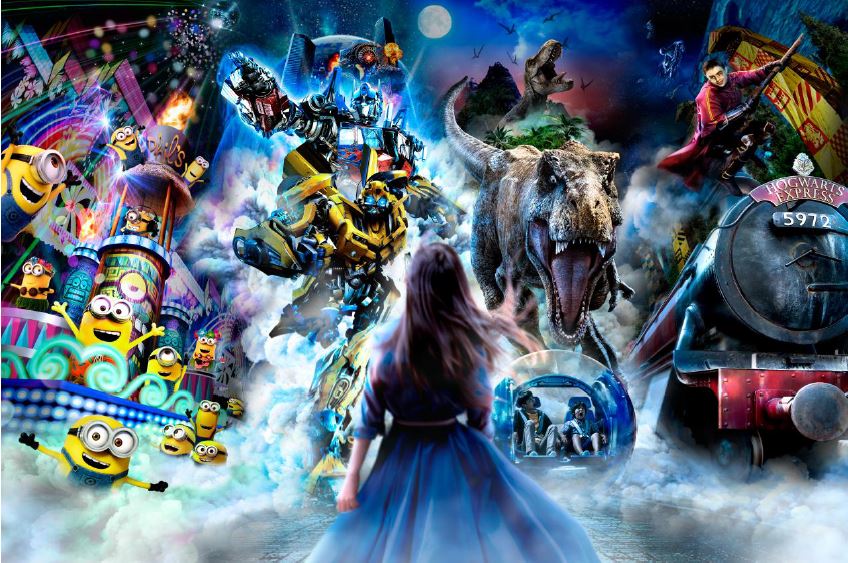 Whither Universal Studios Hollywood?
On March 14th, company executives closed Universal Studios Hollywood as a preventive measure during the Coronavirus pandemic's early days.
At the time, nobody expected the shutdown to last for long. Unfortunately, America's COVID response program has lagged behind other countries.
Some states have reopened anyway, while others have erred on the side of caution.
Universal Orlando Resort reopened in June and has operated without incident ever since.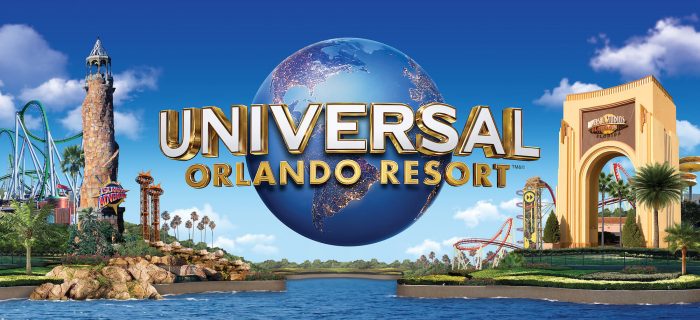 Universal Studios Hollywood hasn't been as fortunate as health officials in California worry about sustained outbreaks.
Along with Texas, California has suffered the largest total of COVID-19 infections, leading to fears about additional exposure.
Theme park operators in the Golden State have tensely waited for word from the government. Nobody can reopen until California officials post guidelines.
Recently, local politicians in the greater Los Angeles area have openly begged the governor to reopen theme parks.
The closure of all major parks has caused an economic disaster in several parts of the state, the ones that rely on tourist dollars.
Last week, word leaked that the reopening guidelines would arrive soon.
Well, they have, and NOBODY in the theme park industry is happy about them.
California has established rules that all but guarantee a sustained closure of the state's two largest theme parks, Disneyland Resort and Universal Studios Hollywood.
Under the current parameters, these popular businesses must clear higher hurdles than smaller theme parks and ones in less populous areas.
Without going into detail, I'll say that unless the governor listens to criticism and relents, Universal Studios Hollywood is unlikely to open in 2020.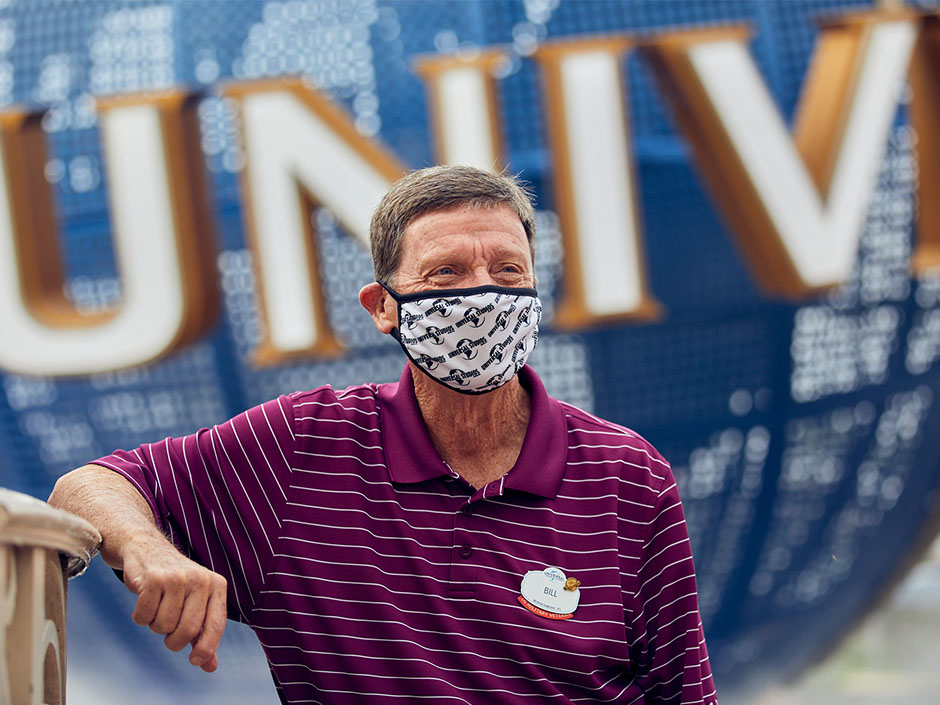 For that matter, it may not open until several months into 2021, either.
The stringent reopening rules require an almost impossible set of events to occur during a pandemic.
Sadly, California doesn't want theme parks in business.
Universal Studios Park News
We've got plenty of exciting updates this week.
For starters, attendance has surged on weekends. So, if you plan to visit either Universal Orlando Resort, you should show up early on those days.
Universal has reached capacity by noon several times recently, sometimes as early as 11 a.m.
You should be there at or before the park opens to guarantee admission.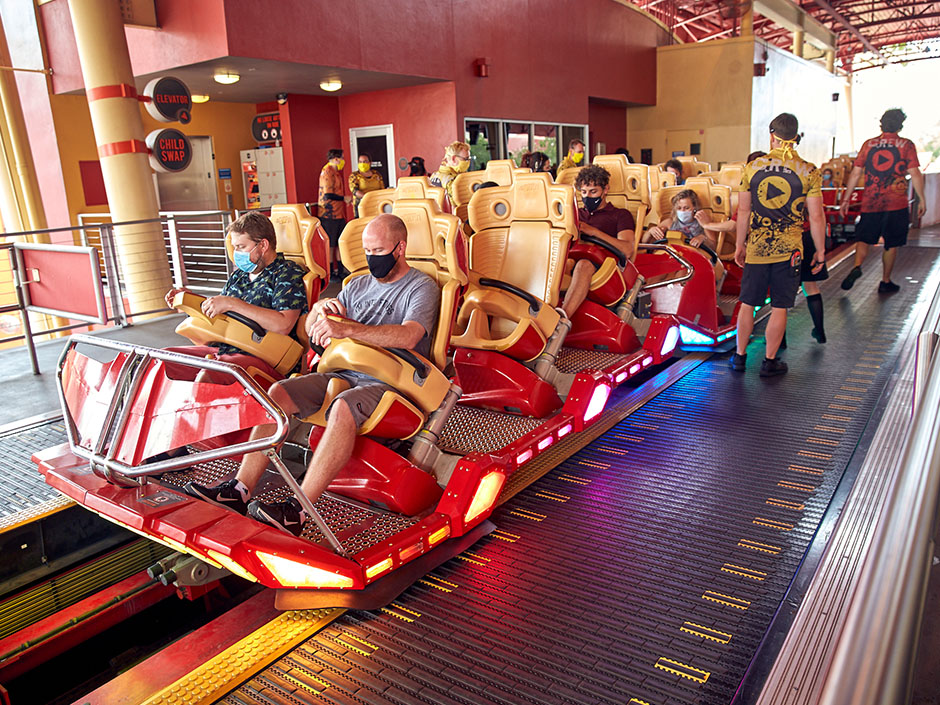 Once you're inside, you should head over to The Lost Continent, one of the themed lands at Universal's Islands of Adventure.
Sure, the place has seemed abandoned with its lone attraction, Poseidon's Fury, temporarily on hiatus during the pandemic.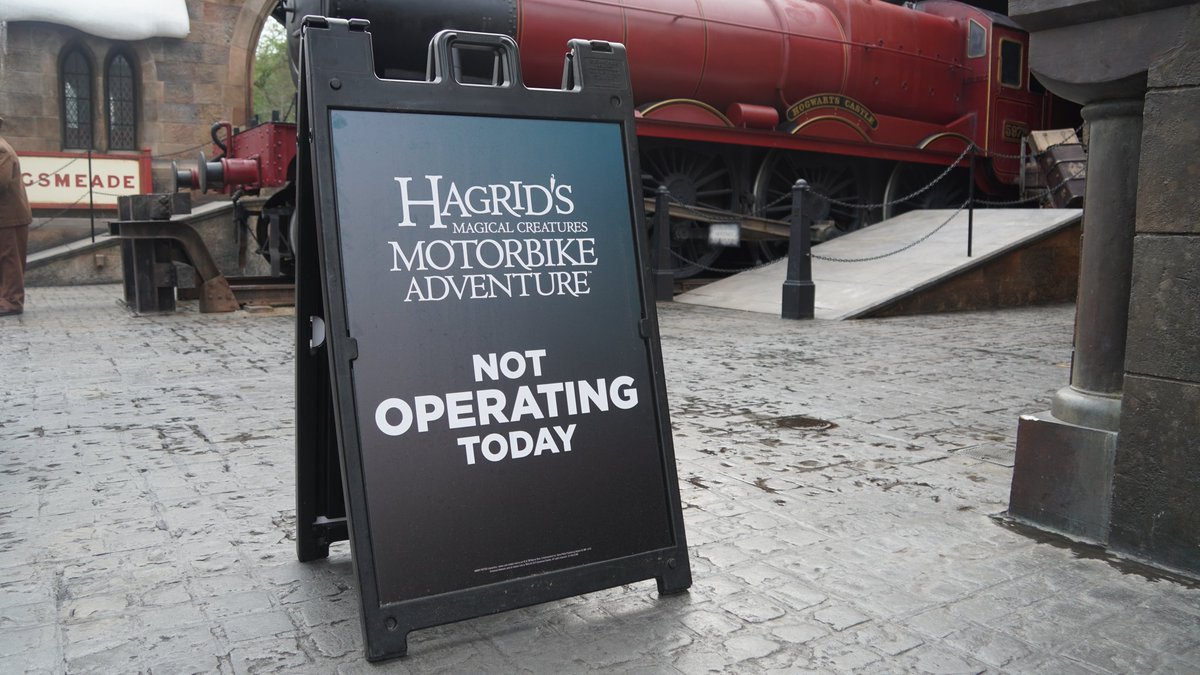 However, Universal has added something new here to entertain kids and movie lovers.
You can engage in a socially distant character interaction with animals from Kung-Fu Panda.
Po and Tigress show off for crowds, as a Universal worker hosts the festivities. It's a good show.
Speaking of pandemic changes, Universal had disabled the Water Blasters near the two wet rides in Toon Lagoon.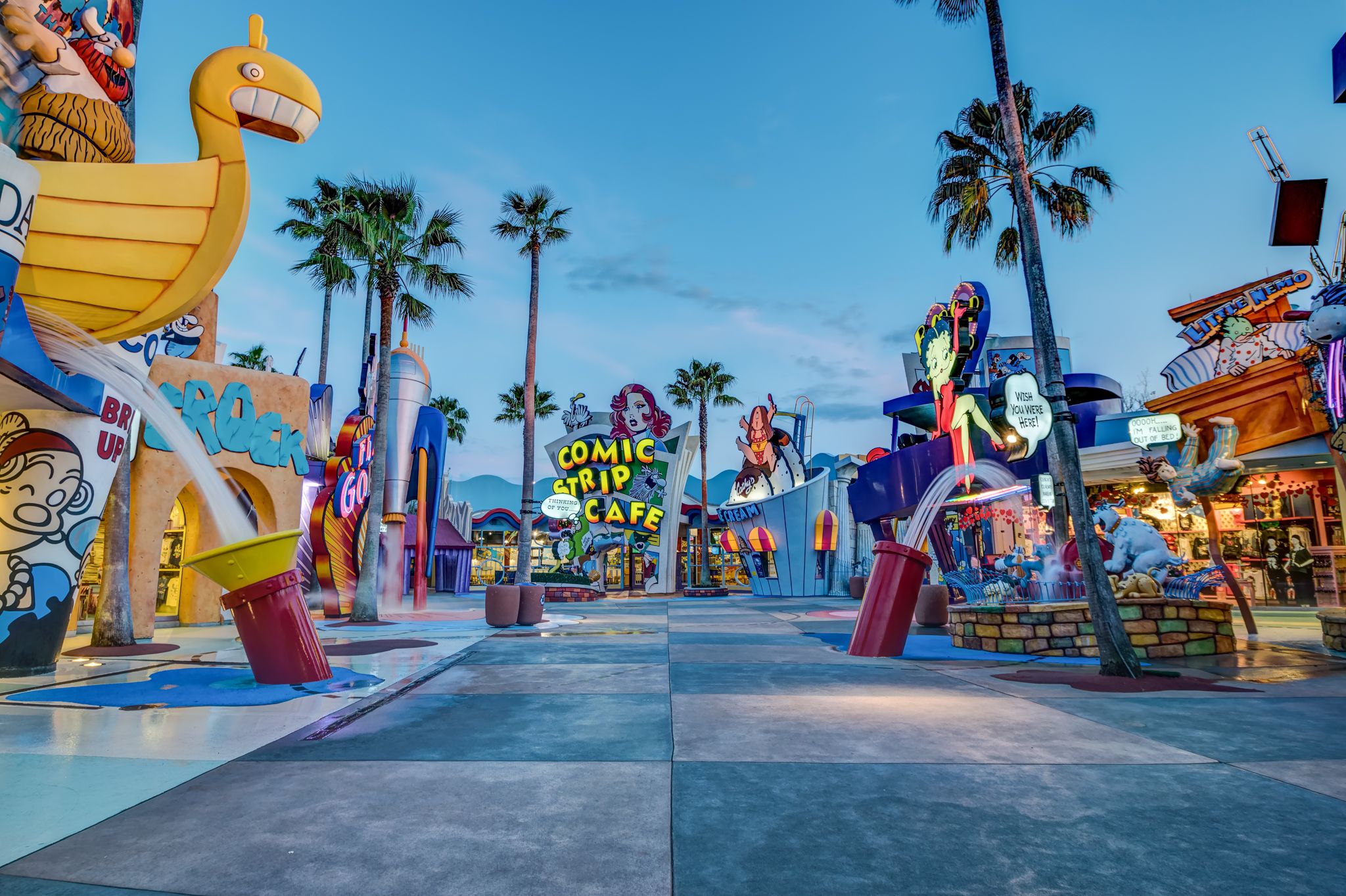 Well, I've got great news! As of last week, they're back in action! You can be a jerk by spraying total strangers as much as you want!
I've also got some information about park operating hours. Due to the recent sellouts, Universal has reevaluated its strategy.
This past Saturday and Sunday, the park operated from 8 a.m. to 10 p.m. Yes, that's pretty close to pre-pandemic hours.
So, while parks have sold out quickly, Universal's doing what it can to improve the guest experience.
You can do pretty much everything at Universal in 14 hours…and then some.
Other Park Updates
Let's discuss a few more tidbits.
Are you jealous of Universal Studios Japan park-goers? Well, you can get a taste of Super Nintendo Land if you visit Universal CityWalk Orlando.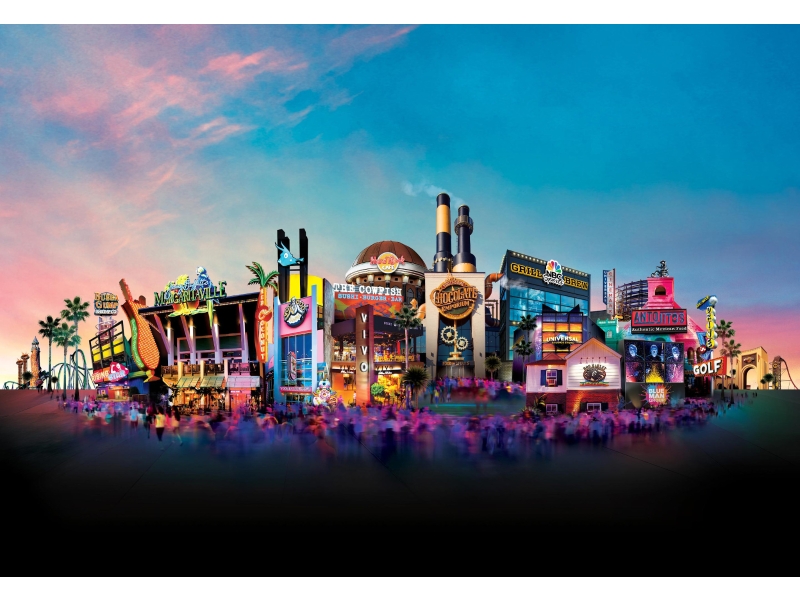 Cold Stone Creamery is currently selling Mario's Super Star Shake and Mario's Super Birthday Blast, Nintendo-themed ice cream treats.
Inside the park, I've got some excellent news for Simpsons fans. Kang & Kodos' Twirl 'n' Hurl has returned!
Yep, I finally got Mario's Super Birthday Blast at ColdStone today! 💕 pic.twitter.com/k1Dujjvtjg

— 🎀🌸Cupcake Rose //♡🧁🌸🎀 @ 26th birthday! 🎂 (@angcupcakegal20) October 27, 2020
Well, it's back on the weekends only. I'll take it.
The other pleasant surprise involved Universal Orlando's Cinematic Celebration™.
Earlier this month, Universal slipped a show onto the October calendar. Sure enough, the park hosted its nighttime presentation on October 24th and 25th.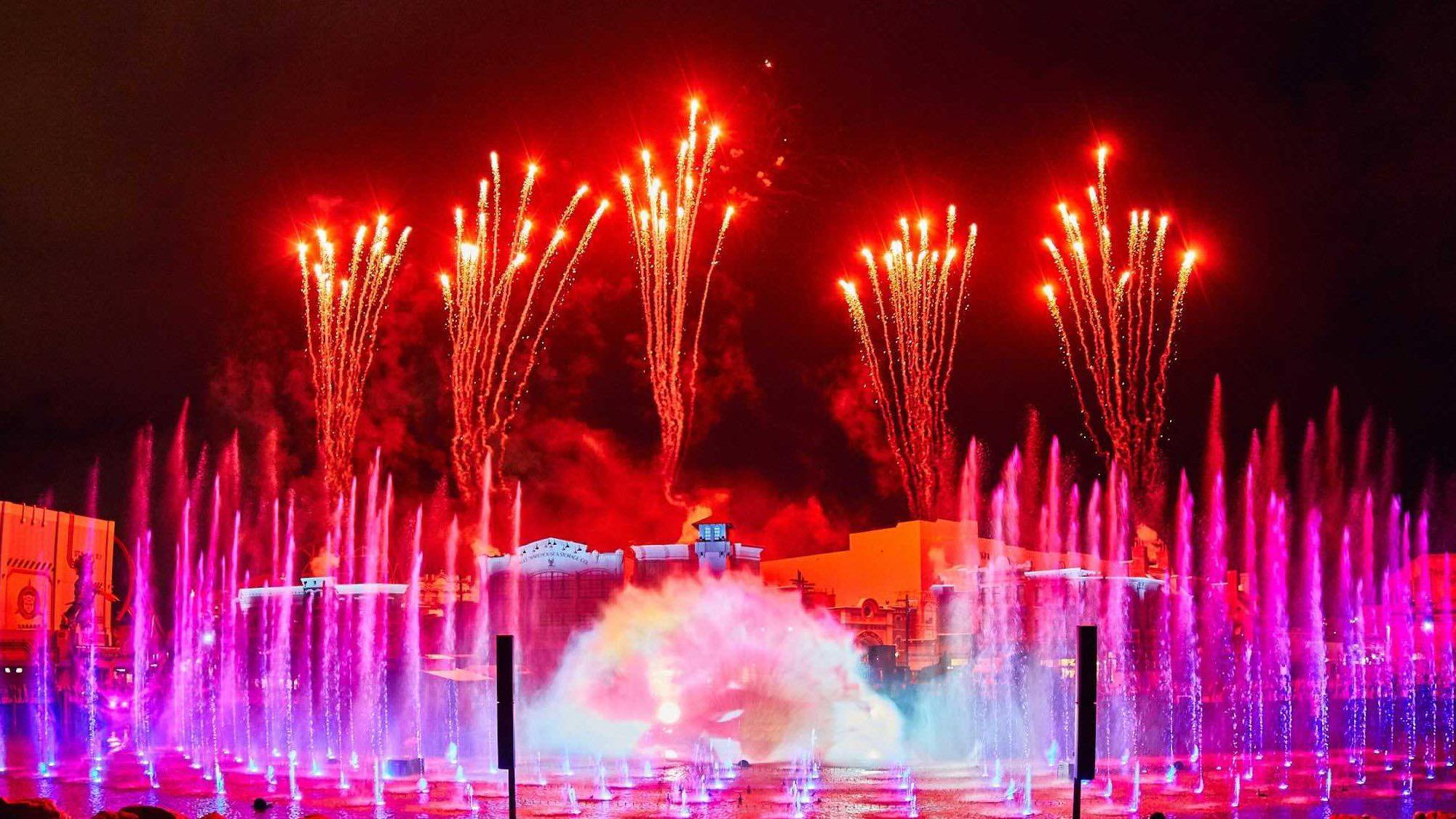 Cinematic Celebration became the first major Orlando nighttime show from either Universal or Disney since the pandemic began.
The park has also scheduled another performance on Halloween night, a welcome decision for frustrated Halloween Horror Nights fans.
On the downside, Universal quietly laid off an undisclosed number of workers, none of whom were hourly.
BREAKING: Universal Orlando has laid off more workers across its property. Although Universal didn't disclose how many jobs were impacted, it did say that these layoffs did not include hourly workers. pic.twitter.com/GxoA02Wj6a

— Ashley Carter (@AshleyLCarter1) October 7, 2020
Finally, I've got one interesting tidbit from Universal Studios Hollywood. No, the park won't return anytime soon, but…
Universal executives are toying with the idea of reopening some restaurants and stores.
The idea makes sense given that Downtown Disney came back on July 9th and has operated without incident ever since.
Universal is also weighing legal options. The movie theater industry semi-successfully leveraged this strategy, thereby getting some New York venues reopened.
Yes, that's a long shot, but it's all we've got for now.
Thanks for visiting UniversalParksBlog.com! Want to go to Universal? For a FREE quote on your next Universal vacation, please fill out the form below and one of the award winning agents from Let's Adventure Travel will be in touch soon!