UniversalParksBlog news for December 2, 2020
Welcome to a surprise edition of UniversalParksBlog News…and I'm the surprised one!
I hadn't planned to write one of these for another week or two, but then a couple of developments occurred that you need to know.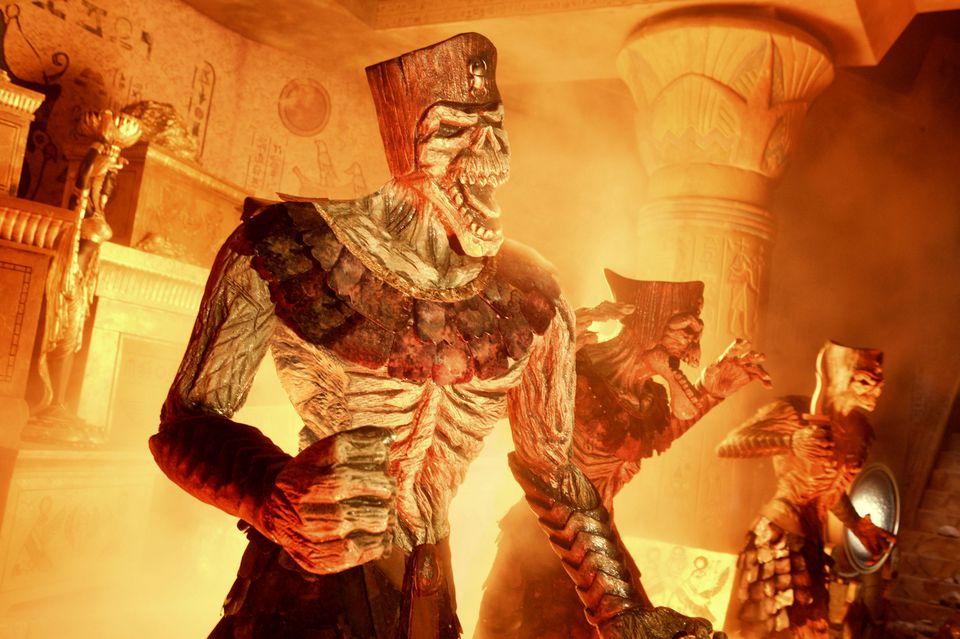 So, let's talk about the Universal Studios news that matters!
Nintendo Is Nearly Here!
Earlier this year, Universal Studios Japan broke the hearts of videogame lovers and theme park fanatics alike.
Because of Coronavirus, Universal had no choice but to delay the opening of Super Nintendo World.
Fans had expected this themed land's debut in 2020, which won't happen.
However, we've just learned that we'll get almost the next best thing. Early in 2021, Super Nintendo World will finally debut!
The exact opening date is February 4th, 2021. Yes, that's only nine weeks from now!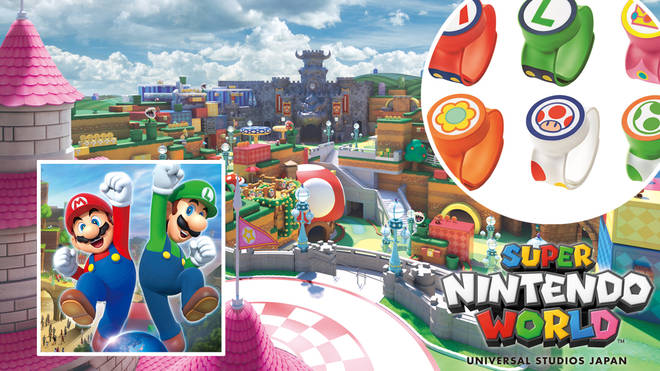 Given current constraints on Japanese tourism, North American Nintendo fans may feel like they're out of luck.
After all, executives placed Universal's Epic Universe on hold due to financial and travel concerns, which means Orlando won't get a Nintendo ride for years.
Thankfully, Universal Studios Hollywood has broken ground and could arrive in a couple of years.
Nobody wants to wait that long, though, right? Well, the opening of Super Nintendo World at Universal Studios Japan still carries terrific news.
You'll get to experience the exclusive attractions thanks to social media videos and pictures.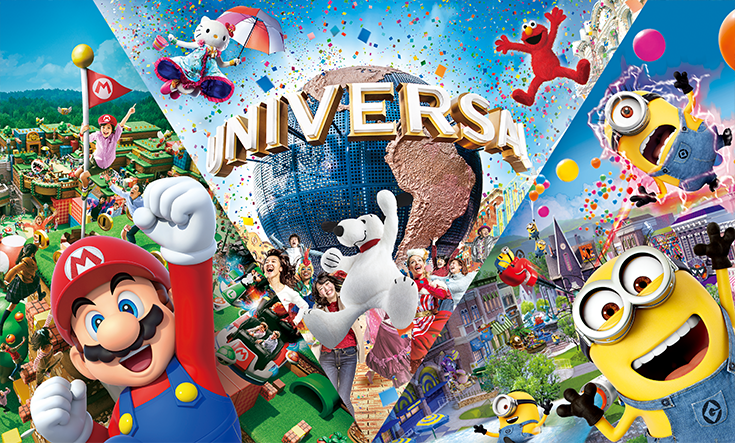 UniversalParksBlog has already shown you some of the glorious sweets and merchandise on sale at Super Nintendo World.
You'll soon get to live vicariously through your Japanese counterparts when the rides open! Take the gift after the horrors of 2020!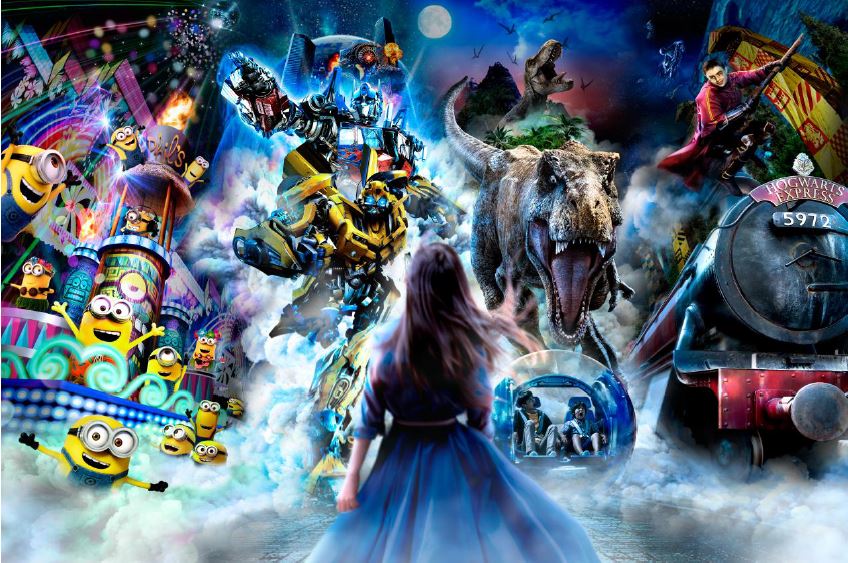 About Super Nintendo Land
Universal Studios Japan will introduce two rides and several other park features when Super Nintendo World debuts.
The focal point of the themed land will feature the fearsome visage of Mario's Nemesis.
BREAKING: Super Nintendo World will open on February 4, 2021 at Universal Studios Japan.

Check out these just-released photos from the breathtaking land! 🤯 #WeAreMario pic.twitter.com/dojQjpL7rh

— Orlando Informer (@OrlandoInformer) November 30, 2020
Universal published some pictures of Bowser Castle that will blow your mind, even though you know your princess is in another castle.
Super Nintendo World also revealed Mario Kart: Koopa's Challenge, a themed ride that includes a headset styled like a Mario hat.
The augmented reality attraction will make riders feel like they've entered Super Nintendo World and become a Mario Kart competitor.
You can even throw shells to disrupt other players in nearby ride carts!
The second ride, Yoshii's Adventure, will place guests on the back of Mario's favorite steed.
There, you'll search for treasure, trying to find four special eggs.
Universal designed this one with families in mind, as it comes with a height restriction of only 34 inches.
The other exciting reveal involves Power Bands. Universal finally shed some light on how these will work.
Thanks to the underlying technology, you can accumulate points via your wearable.
When you notice coins and collectible stamps, you'll use the Power Band to acquire them and thereby score points.
Yes, every visit to Super Nintendo World will come with some friendly competition!
You Are Being Watched at Universal Orlando Resort!
Okay, I'm not trying to clickbait you here, simply stating facts.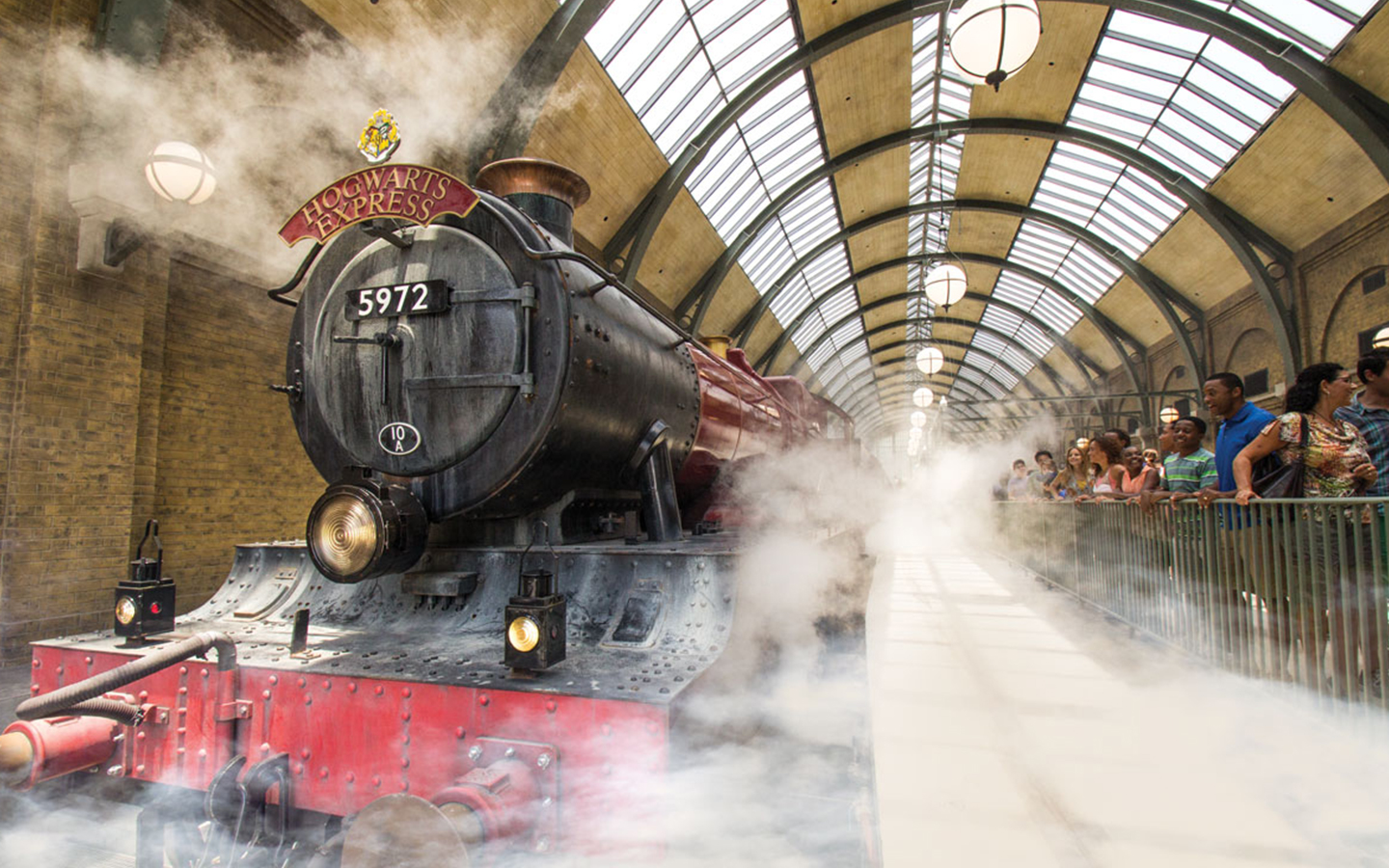 You see, the pandemic has caused an odd issue at the parks, particularly on one ride.
Due to Coronavirus safety precautions, Universal officials have changed the seating on the Hogwarts Express.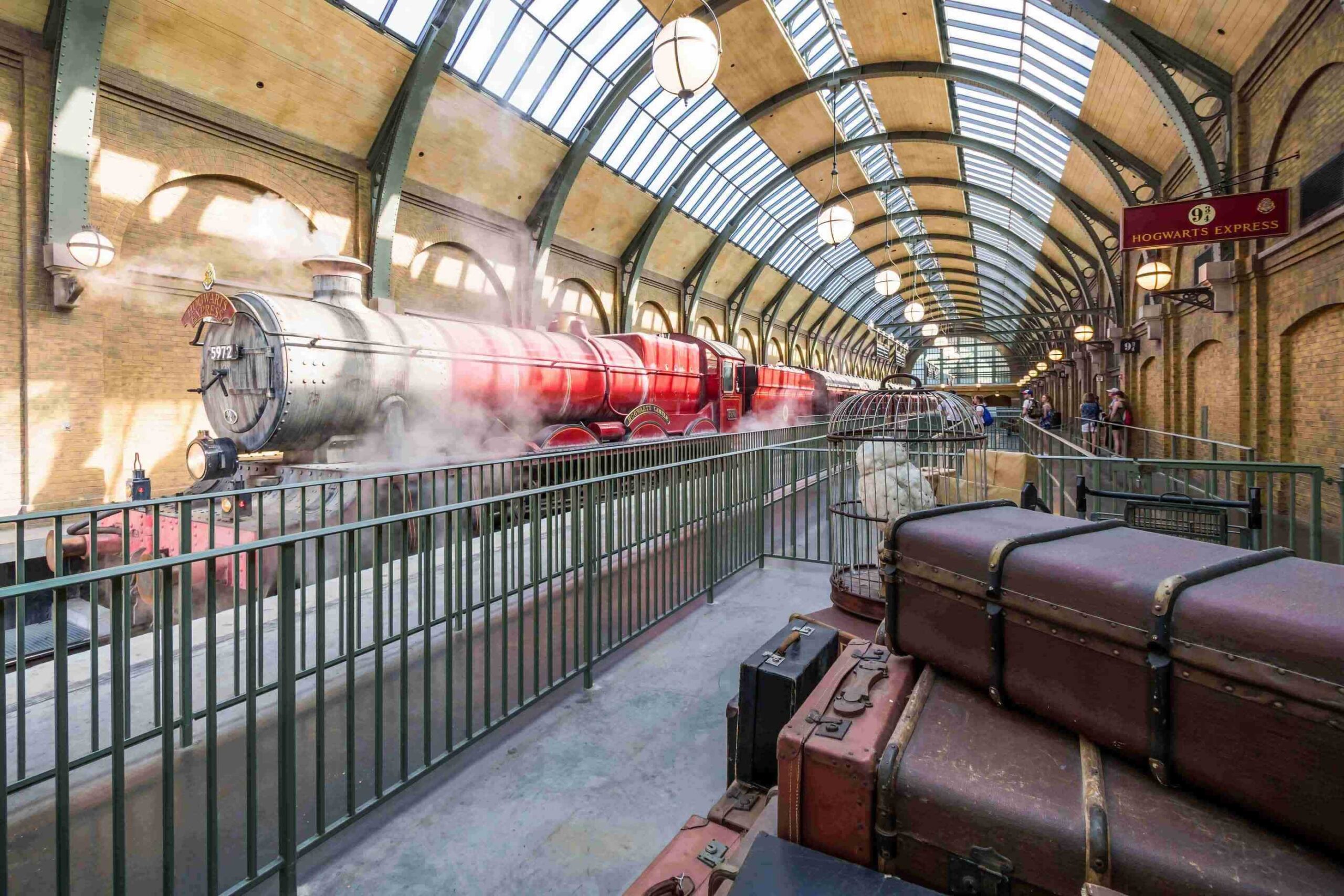 You won't share a train cart with strangers, only your traveling party.
Sometimes, two people get an entire train cart to themselves. And what happens when a couple is alone in a private area for a few minutes?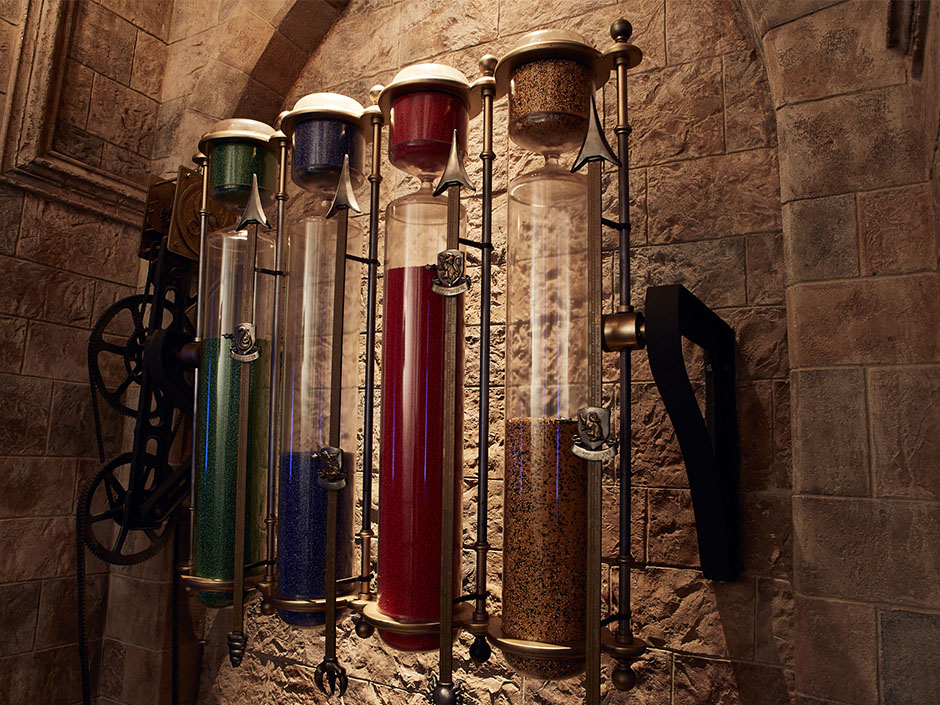 You can let your imagination run wild here, as it's reportedly true.
Couples and even some trios have gotten amorous on Hogwarts Express, thereby shocking the digital representations of Harry, Hermione, and Ron.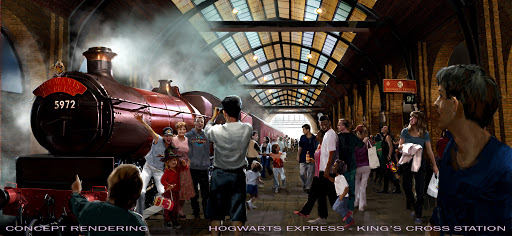 Of course, most riders believe that the digital cameras are the only things that will notice their behavior.
Alas, that's not true. Universal workers monitor each train cart as a security measure, meaning that they've been treated to quite the show lately.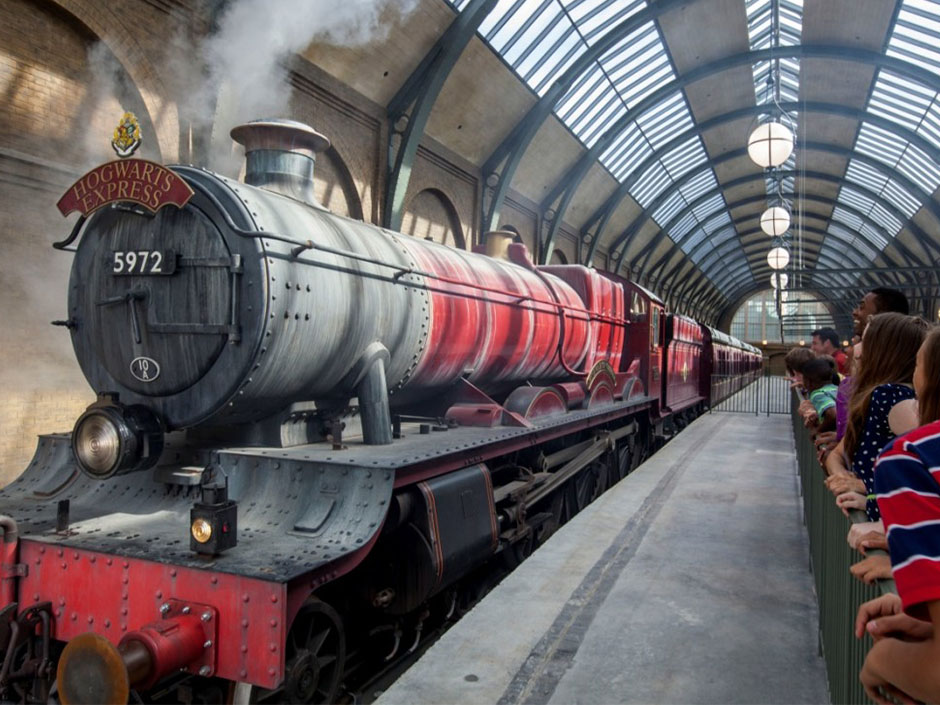 Obviously, park officials don't love the idea of travelers joining the Hogwarts Express Club, and they're taking steps to prevent it.
Recently, workers have taken to giving pre-ride speeches before the train begins.
As part of the discussion, these employees show pictures of previous guests from the compartment.
These images consist of overhead shots from the eye in the sky camera.
The goal is to make couples think twice before engaging in anything untoward on the train.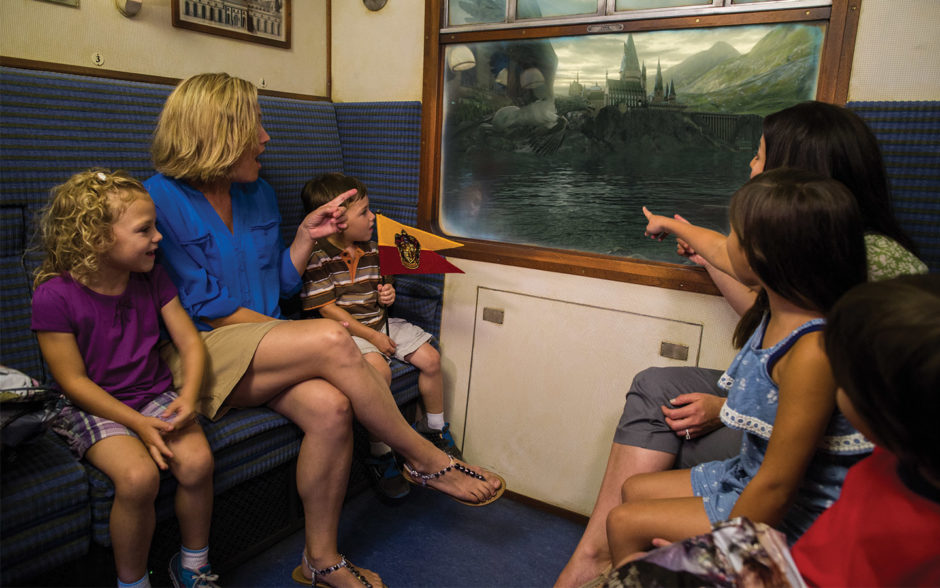 I'd gently suggest that someone at Universal should look up the definition of exhibitionism, but that's because I worked in the hotel industry for years.
Who knows? Maybe the plan will work. At a minimum, I expect an immediate increase in Hogwarts Express traffic as word spreads.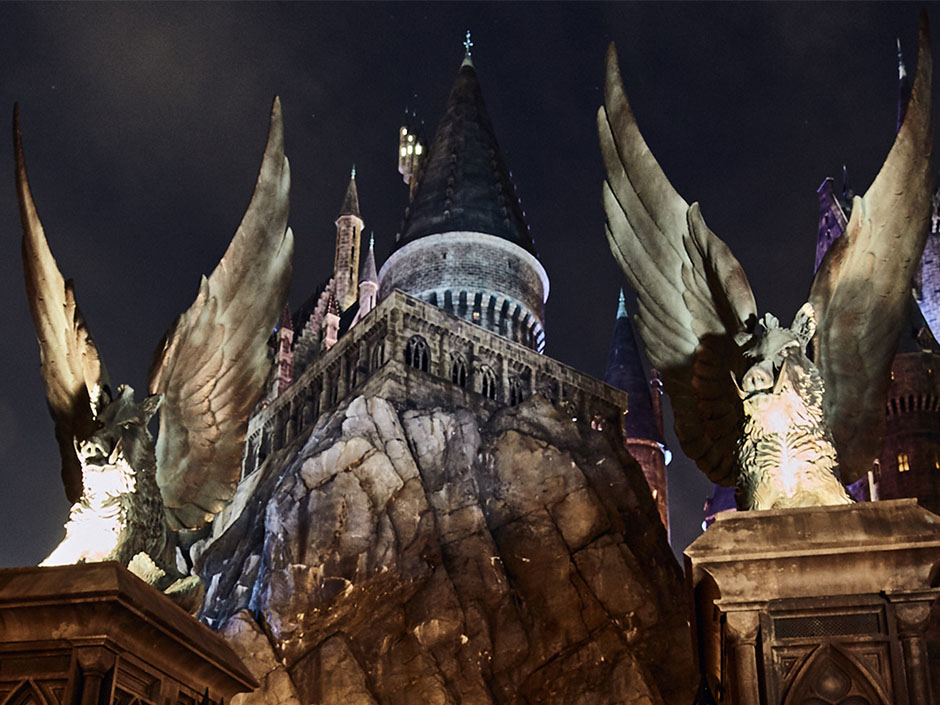 Speaking of Pictures…
No, not those pictures.
Universal has spit-balled a few ideas to maximize profits during a pandemic. One of the latest offers may appeal to you, especially during the holidays.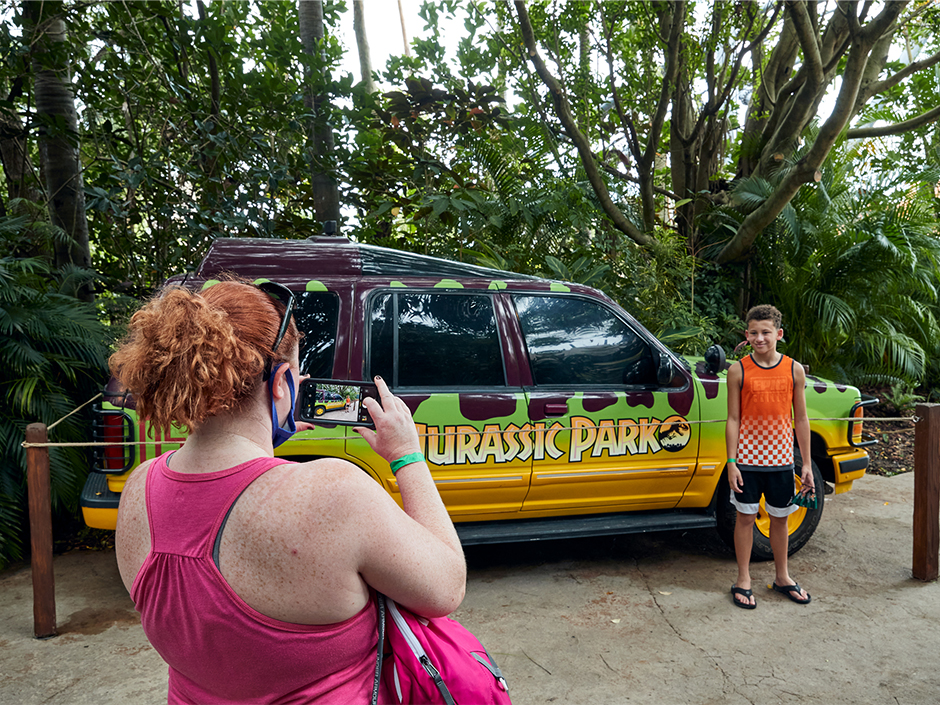 Guests may book a personal Universal Studios photography session. You must already own a My Universal Photos package to buy this feature.
However, many annual passholders already get the Annual Pass Package, which costs a modest $159.99.
You can now add a private photography experience for $99. When you do so, you'll get an hour with an ace cameraperson.
This individual will take as many photos as you like during the 60-minute window.
The New York sets have remained largely unchanged since opening in 1990. Except for the last window, which was added for a Halloween Horror Nights character and never taken down. pic.twitter.com/xTTdGzFnDW

— Jeremy Herbert (@DDayFilms) October 1, 2018
The only catch is that you'll snap your pics in the Sting Alley portion of the New York themed land at Universal Studios Florida.
You don't get the run of The Wizarding World of Harry Potter or anything like that.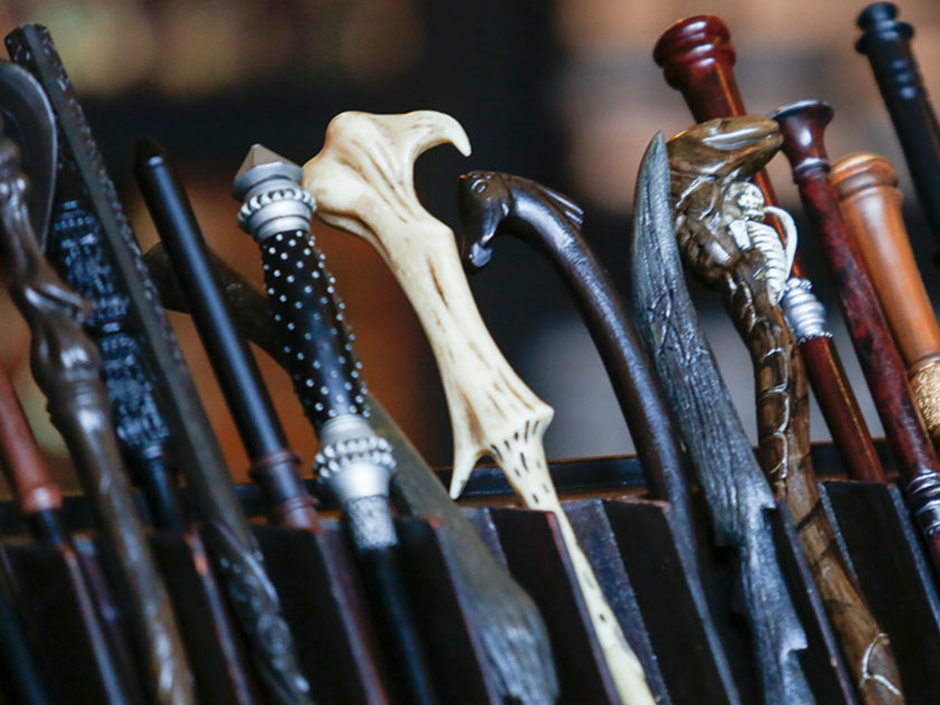 Still, you and your loved ones can take unforgettable holiday photos. You could have the coolest Christmas cards ever! That's worth $99, right?
Park Openings and Closures
With 2020 (mercifully) almost over, Universal has adjusted its holiday schedule and planned for the start of next year.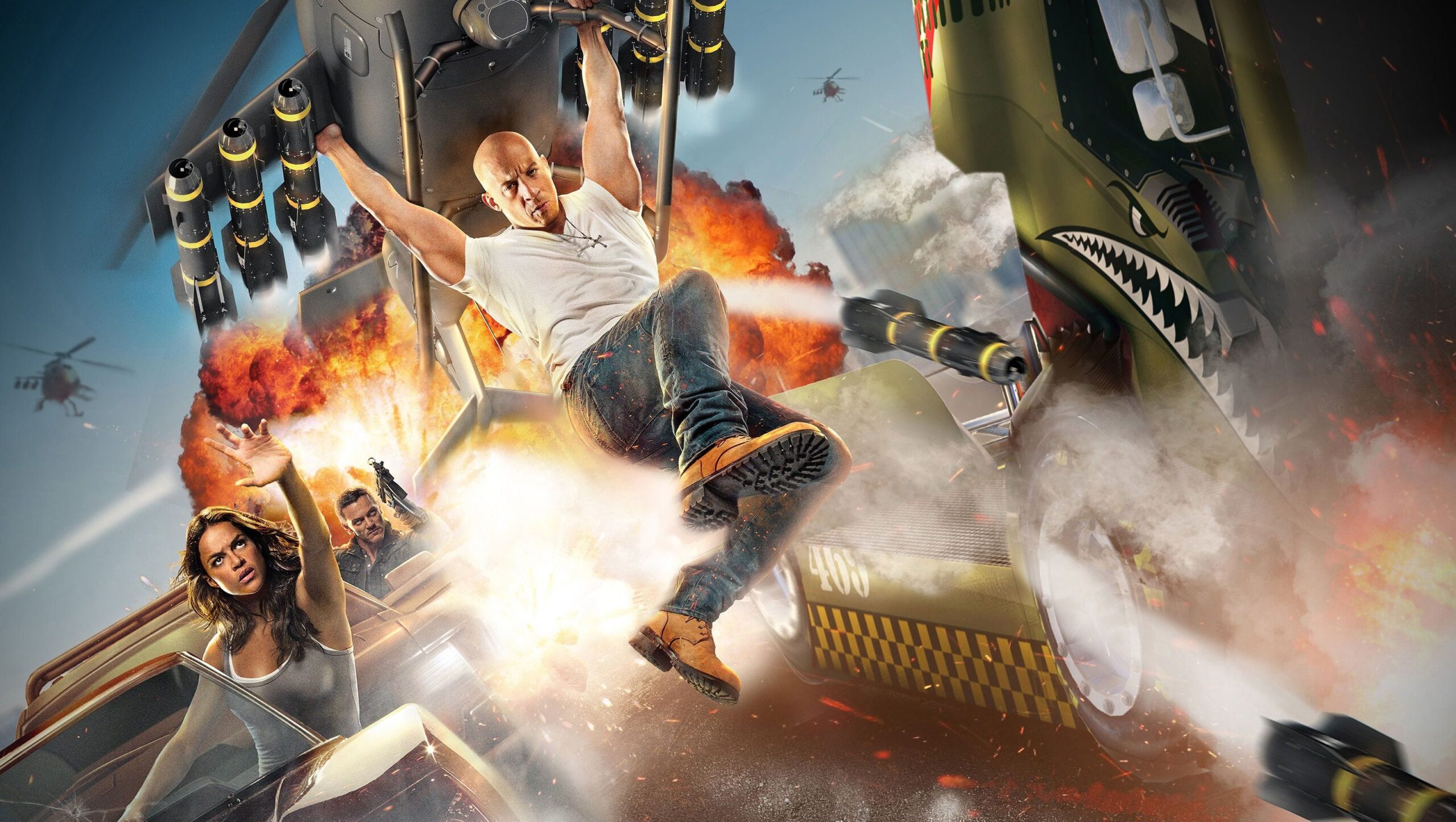 For starters, the most significant change involves Fast & Furious: Supercharged.
Universal had shut down the ride during the pandemic as a cost-cutting measure.

With attendance rising over the holidays, Universal has brought back the attraction.
Meanwhile, park officials have planned the annual maintenance activities for a few attractions.
Revenge of the Mummy will close from January 4th through January 15th.
Hogwarts Express will take a day off January 21st. I'll leave you to speculate on why, based on the story above.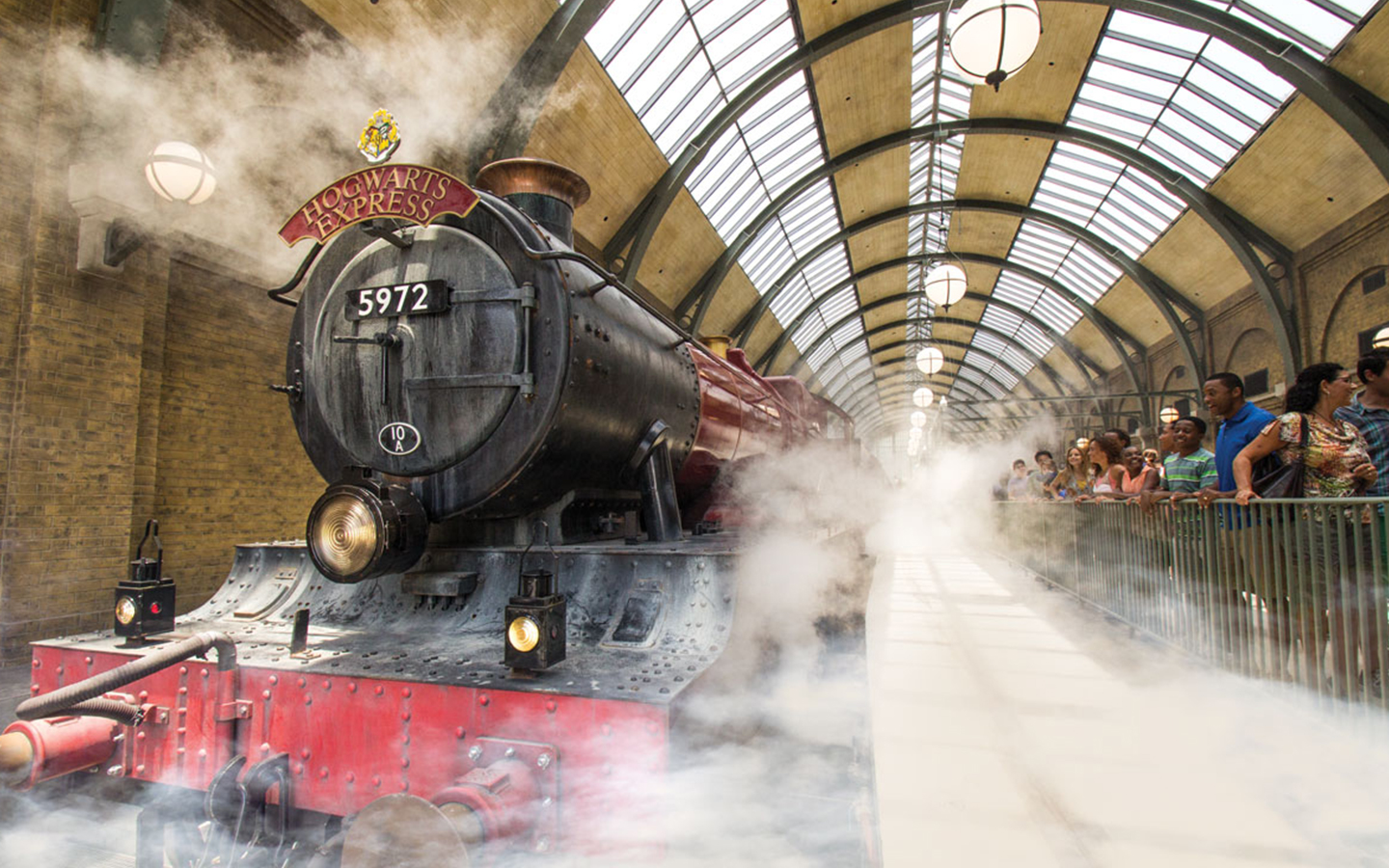 The water rides will experience the most extended downtime, with Jurassic Park: The Ride closing from January 11th through the 29th.
Universal likes to keep two of its water rides running. So, it does phased closures.
To wit, Popeye & Bluto's Bilge-Rat Barges will experience renovations from February 2nd through the 19th.
Finally, Dudley Do-Right's Ripsaw Falls will shut down for refurbishment from February 22nd through March 19th.
Obviously, water rides lose some of their appeal during the winter. So, these moves make perfect sense.
Okay, that's everything for now. But Super Nintendo World videos are coming in just a few weeks!
Thanks for visiting UniversalParksBlog.com! Want to go to Universal? For a FREE quote on your next Universal vacation, please fill out the form below and one of the award winning agents from Let's Adventure Travel will be in touch soon!