UniversalParksBlog News for December 28, 2020
Universal Studios has experienced a hectic December, and they've updated the project that matters the most.
We just learned a lot about Super Nintendo World. It's gonna blow your mind in the latest UniversalParksBlog News.
Shigeru Miyamoto Speaks
If you've ever played a Nintendo videogame, you owe a debt of gratitude to Shigeru Miyamoto. He's the man who created the Mario Brothers franchise and The Legend of Zelda series, among others.
Miyamoto has also produced countless other games like Mario Party and Mario Kart and mentored many of Nintendo's most famous developers.
In recent years, the living legend has become the creative lead and face of Nintendo, making him the perfect spokesperson for Super Nintendo World.
During the most recent Nintendo Direct, Miyamoto finally took us all behind the curtain and showed the future of theme park entertainment.
You can and should watch the presentation, which will get you incredibly excited about this project.
Now, I realize that recent events at Universal Orlando Resort may cause you to wonder whether you should care.
After all, unless you're traveling to Japan or Hollywood, you're likely concerned about the project's status.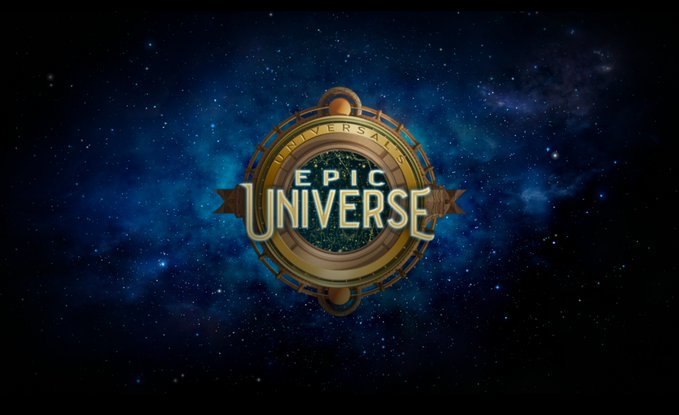 Universal officials did acknowledge that Epic Universe is on hold for now. I still have terrific news, though.
Miyamoto reaffirmed that Orlando WILL receive its own version of Super Nintendo World!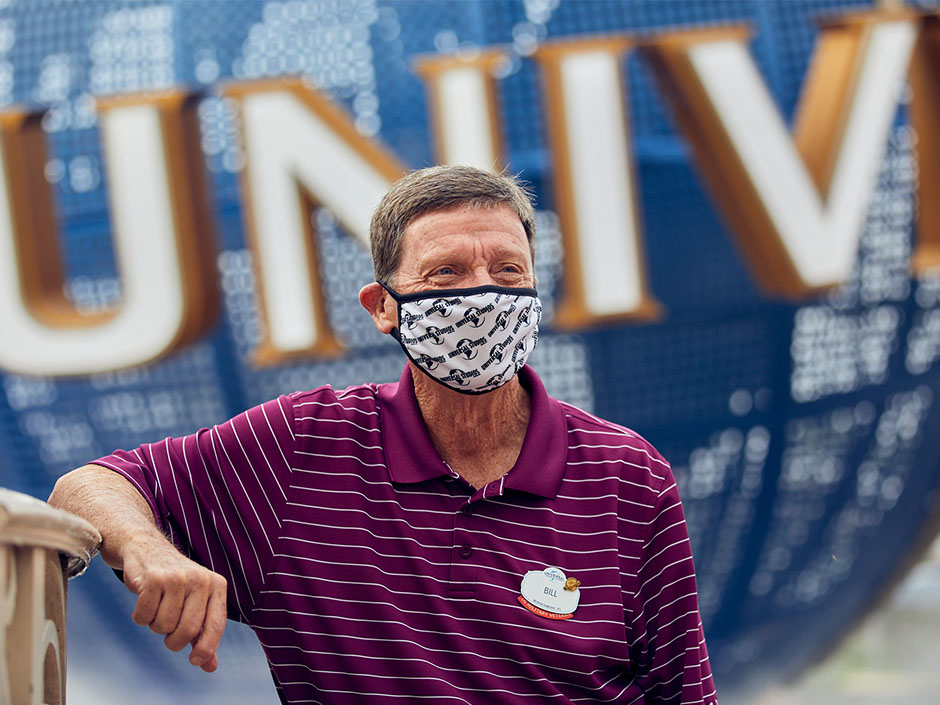 We already knew that Universal Studios Hollywood would add a Nintendo themed land because the park has broken ground on the project already.
So, both Universal parks in America will celebrate Nintendo videogames by bringing them to life.
The only difference is that Hollywood will construct its version first.
That's coming straight from the mouth of the man who created Mario!
What We Learned about Super Nintendo World
Fittingly, you jump in a pipe to reach Super Nintendo World. This warp tunnel will lead you to the new themed land.
Miyamoto jokes that for all the times he's added pipes in the games, he'd never thought about what one looked like on the inside.
If you could add only ONE new ride or attraction to Super Nintendo World, what would it be?

Bonus points if it's Zelda themed. 🤟 pic.twitter.com/voz6WJBtvM

— Zelda Universe (@ZeldaUniverse) December 20, 2020
Super Nintendo World will provide the first opportunity to see one from the inside!
Once you've warped, you'll enter the Mushroom Kingdom and witness all the sites from Super Mario games.
One of the highest points is Mount Beanpole, which fittingly features a flag at the top. Alas, you won't be able to jump to it for 5,000 points, though.
I am begging you to PLEASE spread my ashes at Super Nintendo World pic.twitter.com/EYLbHHfK0L

— Jason Leavey (@JasonTheGamer) December 25, 2020
Moving parts decorate the landscape, as stacked Goombas and bouncing tortoise ships create the illusion that you're inside Super Mario World.
To emphasize the point, Universal has built Power-Up Bands that are wearable smart devices.
We finally get a look inside Super Nintendo World with a very special live video tour. https://t.co/d6gtc1h7SX

— Geeky PH (@GeekyPh) December 26, 2020
These babies will allow you to play a Mario game in the real world. Miyamoto demonstrated this by showing his tapping a Question Mark Block.
In the Mario videogames, you receive power-ups this way. With the wearable, you'll score points that you can track via smartphone.
a super nintendo world date omg 💔 take me there :[ pic.twitter.com/8nm0qLiggK

— ★彡 emi ♡︎'s jia 🍃 || 📌 (@jisungfloof) December 24, 2020
In other words, Super Nintendo World is fully interactive, and you can compete against friends to score the most points during your visit.
Oh, the Question Mark Blocks light up, too! So, the tech is similar to interactive wand tricks at The Wizarding World of Harry Potter.
what would your job be at the toad restaurant at super nintendo world? pic.twitter.com/ZaVFPJZMdl

— ashley (evil era) (@ashleyc0re) December 22, 2020
Miyamoto also demonstrated ways to utilize POW blocks from the game to acquire keys.
Guests who attain three keys during a visit will unlock a hidden feature, a boss battle with Bowser Jr.!
More from Super Nintendo World
In some of the indoor sections of the land, you'll encounter familiar foes like the Bob-omb. And yes, it will explode!
Miyamoto reveals a dungeon that ends with a giant Bob-omb, which he indicates holds another secret. You can disable the enemy and score points.
During the presentation, we also learned more about merchandise coming to Super Nintendo World.
The cutest item is a popcorn button shaped like an Invincibility Star. There's (obviously) a ton of Mario merchandise, too.
One of the most satisfying reveals is that you'll experience character meetings in this themed land.
Giant Mario and Luigi are the two that Miyamoto meets during his visit.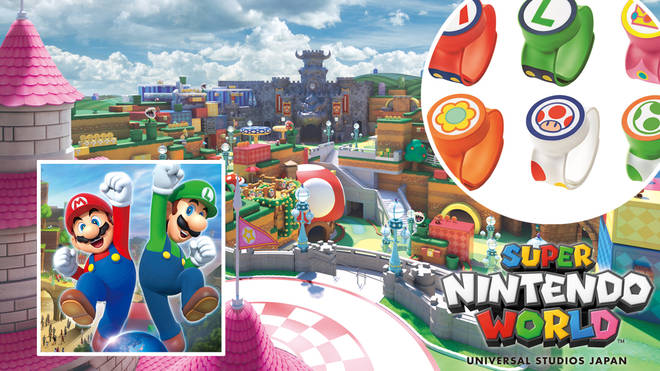 Perhaps the weirdest idea involves a restaurant. Toad works as a chef here, and he has created various mushroom dishes.
If you don't like mushrooms, you're out of luck. However, judging from the size of the place, Universal's expecting massive crowds.
Peach mascot revealed for Super Nintendo World! pic.twitter.com/MHdYefi3HU

— Masklomaniac (@masklomaniac) December 26, 2020
The other item of note involves the Power-Up Bands, which will come in several varieties.
You can buy ones themed to Princess Daisy, Princess Peach, Toad, or Yoshi if you're not interested in Mario or Luigi.
the

super nintendo world toad mascot costume pic.twitter.com/iarb4xxhs3

— ⭐ just a cosmic girl ⭐ (@kisekisymphony) December 25, 2020
Universal's plans here follow the business model from Disney's Magic Bands, with guests paying for cheap wearables that add to a park visit.
These bands add a bit of functionality at home, too. They'll work as Amiibos on your Nintendo Switch!
Super Nintendo World characters pic.twitter.com/7wHx9LTGfO

— Nintendeal (@Nintendeal) December 26, 2020
Other Park News
Let's be realistic about the fact that Nintendo will dominate Universal headlines through the first quarter of next year.
There's still plenty going at the parks, though.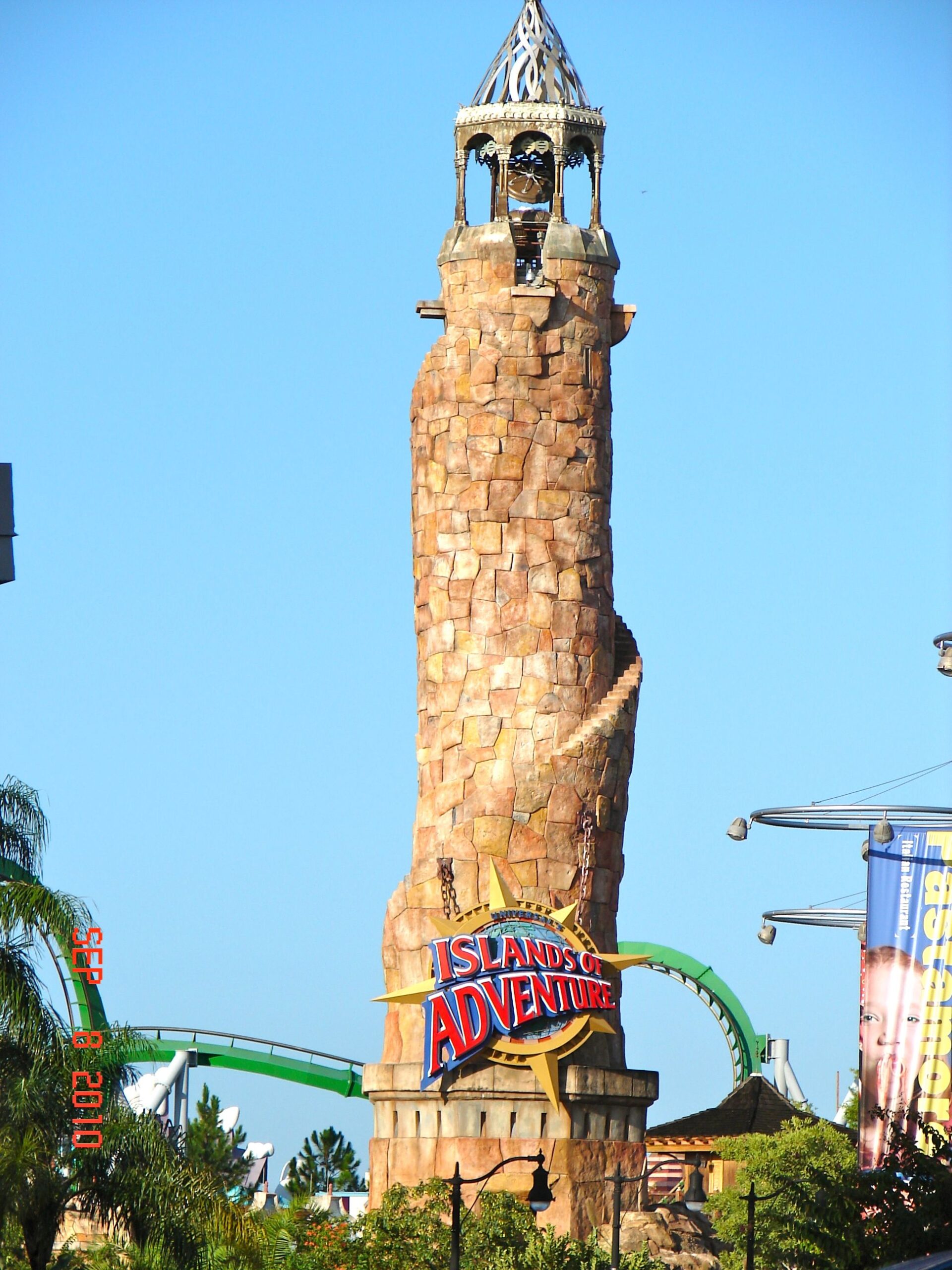 For starters, Universal Orlando Resort has shuffled its storage lockers a bit.
At Islands of Adventure, The Wizarding World of Harry Potter introduced some new lockers.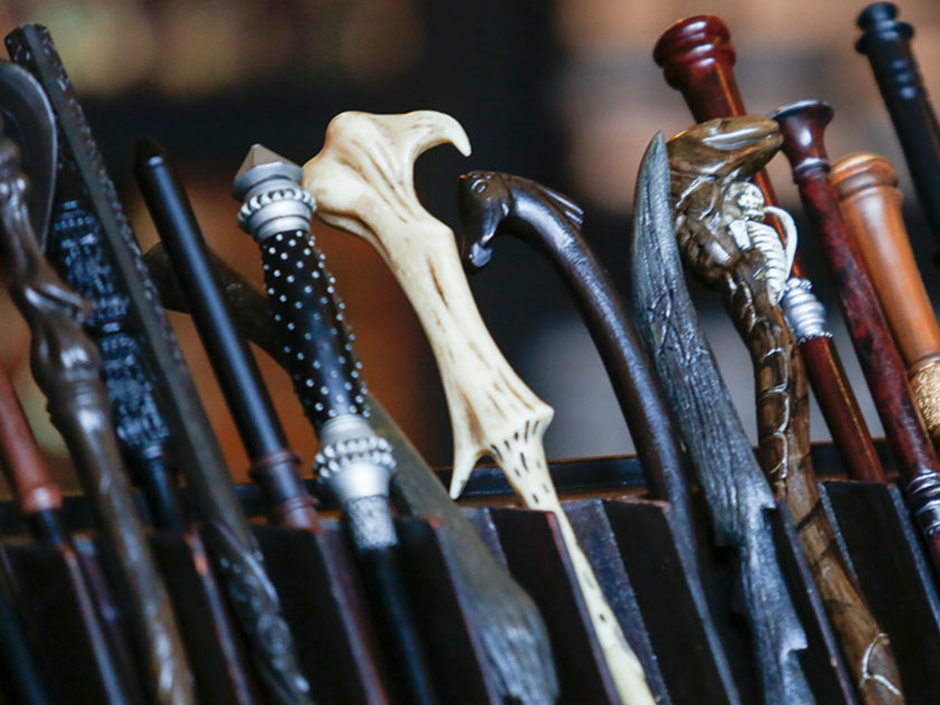 You'll find them near Harry Potter and the Forbidden Journey, allowing you to drop your things off once you enter the themed land.
Then, you won't need to worry about them the whole time you're pretending to be a wizard rather than a muggle.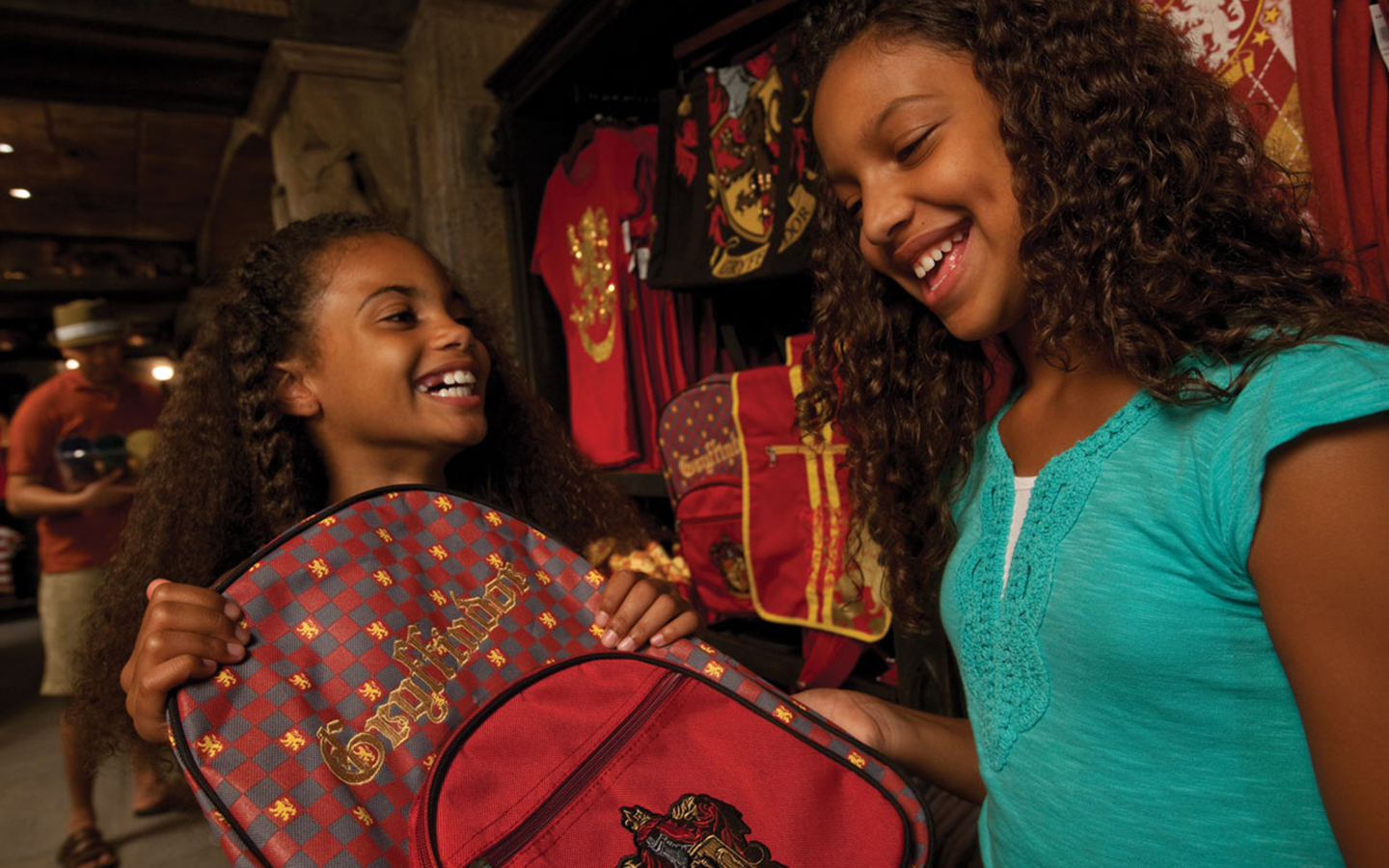 With this addition, Universal no longer needed the smaller locker section.
So, they tore it down and added more space to Filch's Emporium of Confiscated Goods.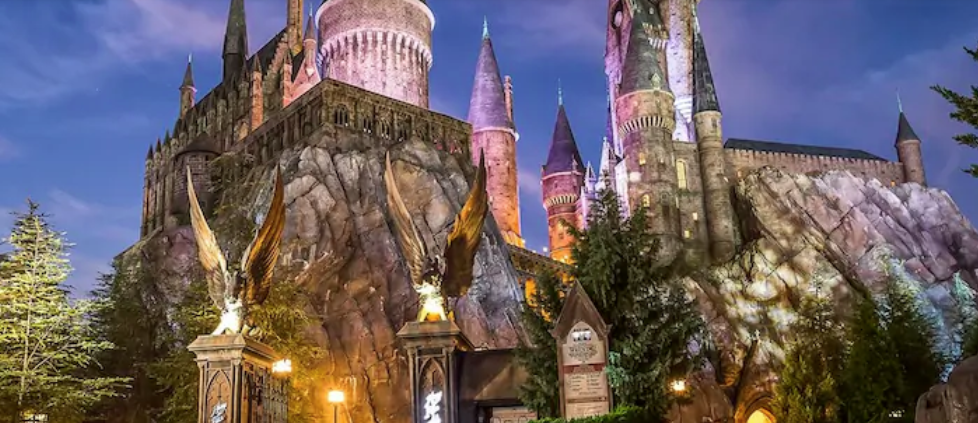 Speaking of The Wizarding World, Universal's Chief Creative Officer provided an eye-opening statement to People.
"The Wizarding World is not resting — it keeps building."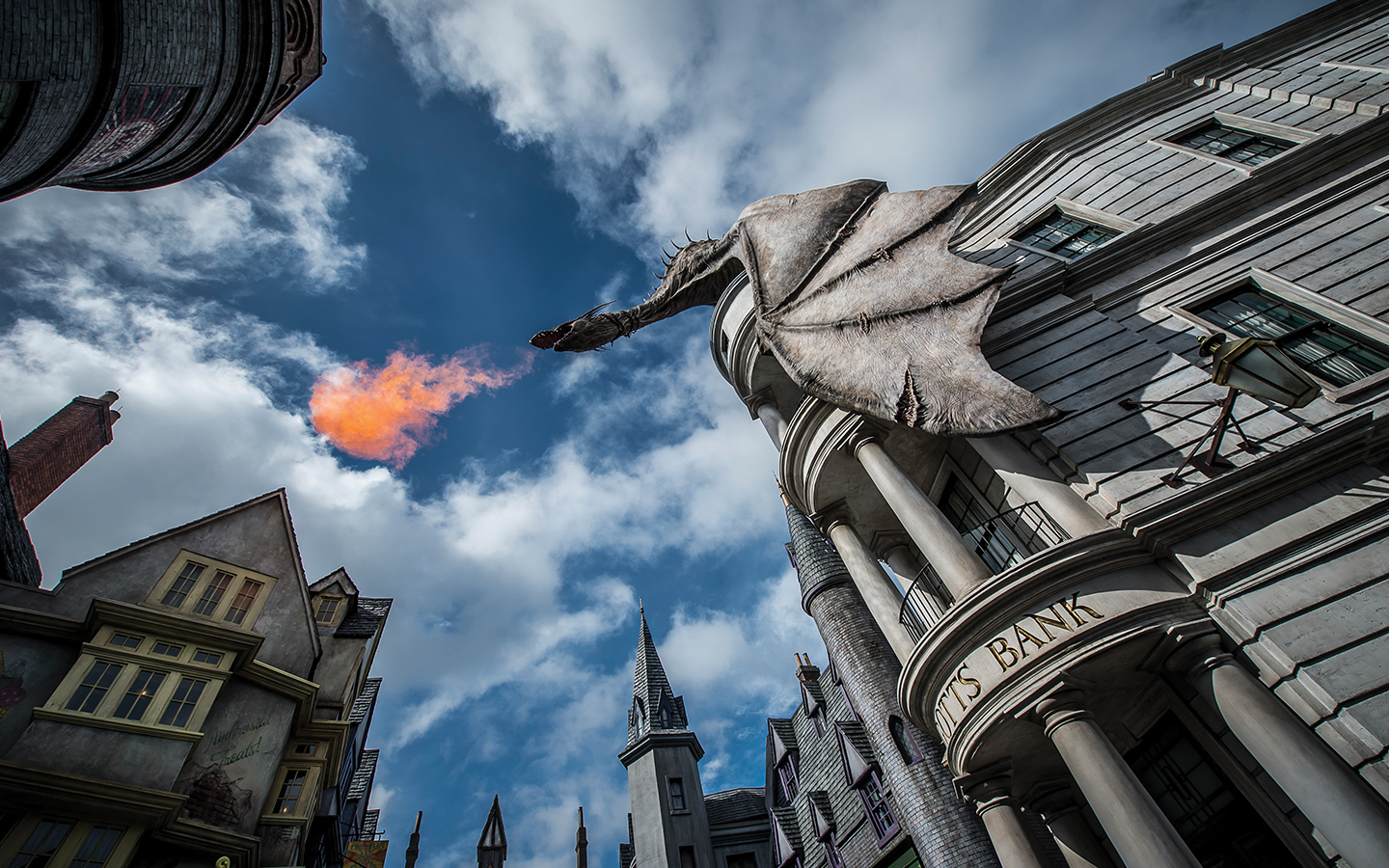 Yes! There's more Potterverse magic coming at some point!
Still More Park Updates!
Universal also posted a teaser video for its upcoming Jurassic Park VelociCoaster.
FIRST LOOK: Here's what you'll be riding when you join the hunt on the Jurassic World #VelociCoaster, opening 2021. pic.twitter.com/2AfKiVcQ6I

— Universal Orlando Resort (@UniversalORL) December 4, 2020
That ride cart looks sleek, doesn't it?
The other park news this week involves the pandemic, which I'm happy to say I've barely needed to discuss!
Universal has added plexiglass barriers on some rides and even the water taxis to protect guests from potential infection.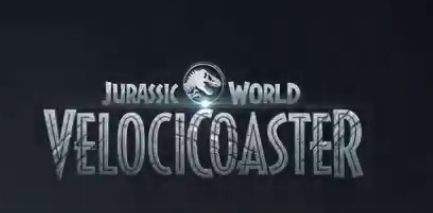 Also, while the system is still just in the testing phase, Universal has tried out some contactless security scanners in recent days.
These devices are the ones you'll find in airports and some public buildings. You don't need to put your stuff in a container before walking through.
Well Hello Twitter have a little announcement to make I'm proud to announce that I will be apart of the VelociCoaster Opening Team. I'm excited to work on this ride and wrangle some raptors with y'all next summer💙💙😤😤 pic.twitter.com/HH1RzuSQps

— Jamari Jefferson (@Jamariball) December 25, 2020
Instead, you just head through the gates, and the system will identify whether you're in possession of anything illicit/dangerous.
Walt Disney World recently switched to this system in most places. Universal would be smart to follow suit.
Aerial comparison of Jurassic World VelociCoaster Jan 24, 2020 and Dec 18, 2020. pic.twitter.com/I1YwFinIgB

— bioreconstruct (@bioreconstruct) December 27, 2020
Okay, that's everything for this update! Enjoy your new year, and be grateful that 2020 is over!
Thanks for visiting UniversalParksBlog.com! Want to go to Universal? For a FREE quote on your next Universal vacation, please fill out the form below and one of the award winning agents from Let's Adventure Travel will be in touch soon!