Halloween Food Truck Premieres at Universal Studios!
Halloween Horror Nights may have been canceled this year, but the Halloween spirit is very much alive at Universal Parks in Orlando!  Today, a brand new Halloween-themed food truck made its debut!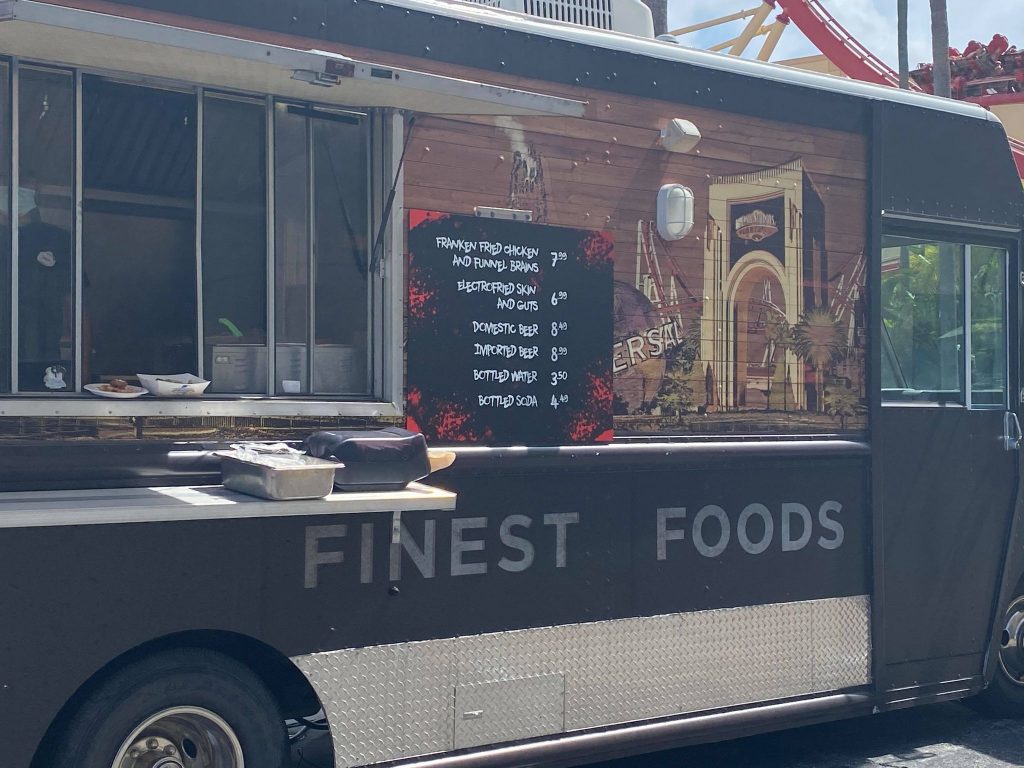 Spooky Snacks
The menu aboard the spooktacular truck offers Universal guests some creepy bites, adding to the Halloween theming that's been popping up around the park this week.
One of the snacks is Franken Fried Chicken with Funnel Brains, available for $7.99. This snack features a piece of fried chicken served on top of a funnel cake with berry glaze and powdered sugar.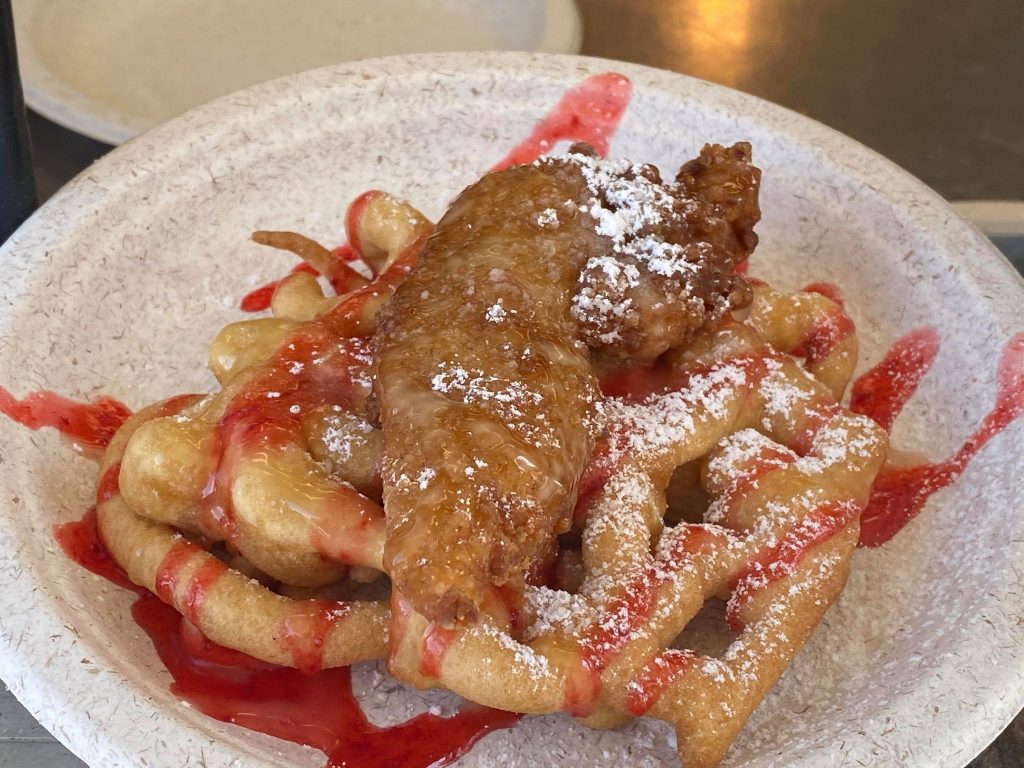 The second snack available is Electrified Skin and Guts for $6.99. This one is comprised of pork-rind nachos, along with spiced ground beef and scallions.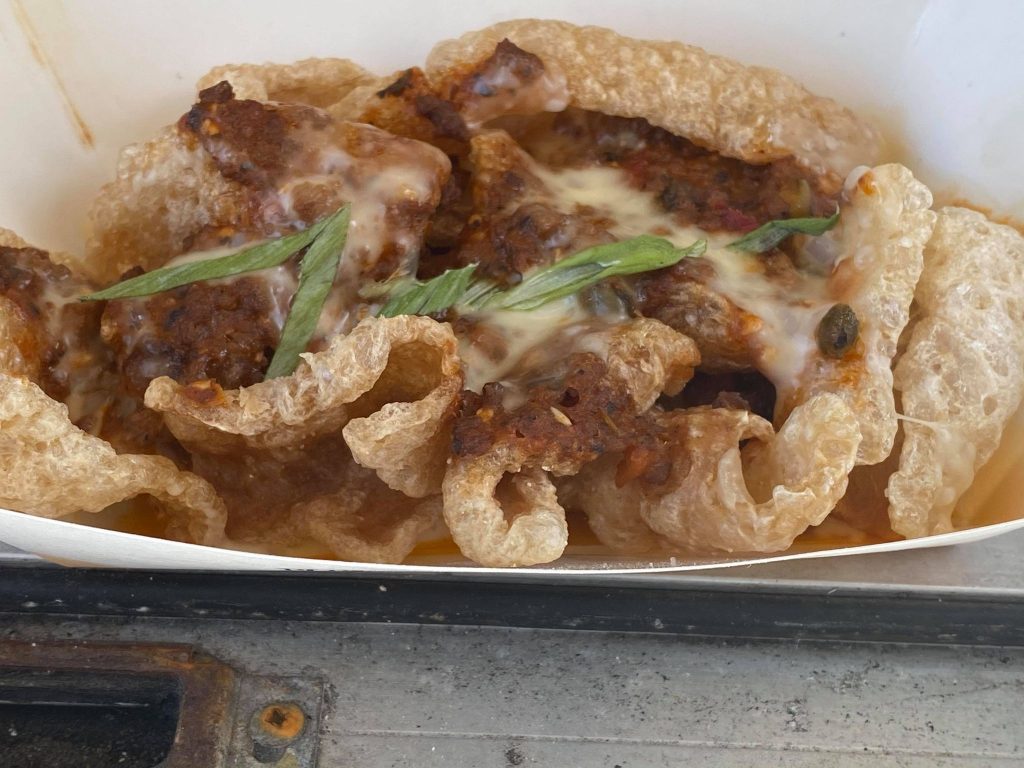 Which would you sink your teeth into?
Libations Lurking Aboard
The new food truck offers a range of beverage options for guests. For those craving an alcoholic beverage, there is domestic beer for $8.49 and imported beer for $8.99. The truck also has bottled water for $3.50 and bottled soda for $4.49.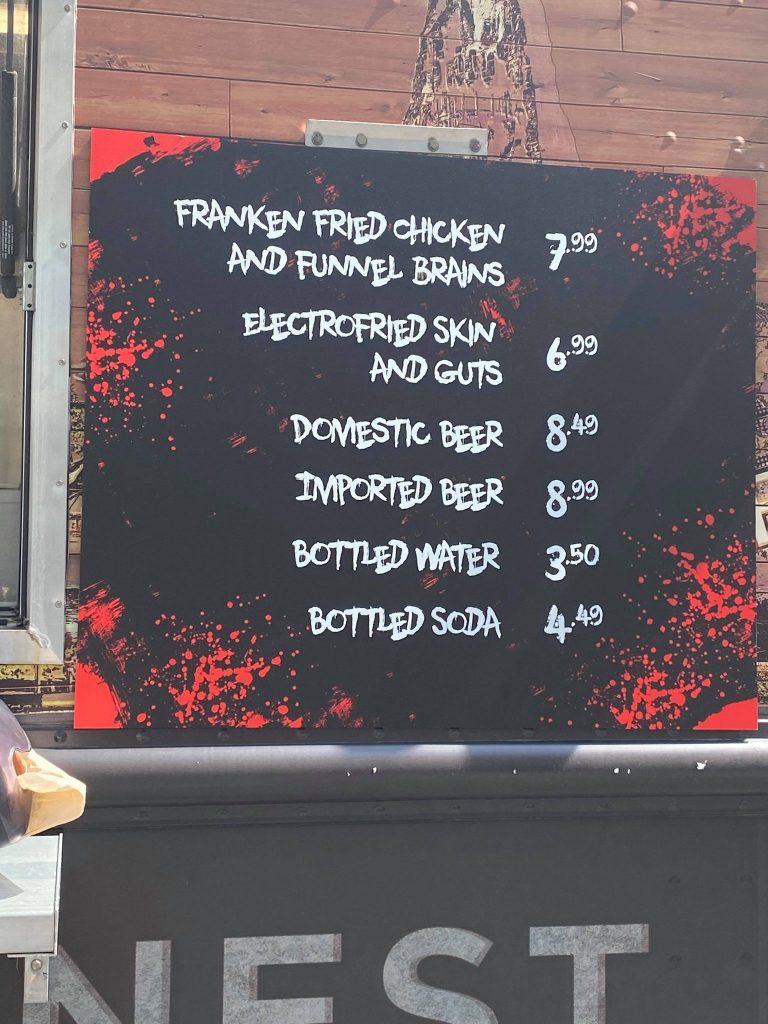 Don't Forget Your Costume!
In order to more fully enjoy the Halloween theming around the park, guests should feel free to dress up! Perhaps you'd like to go as a classic horror movie character? What about a creepy, newer character from a comic book? Whatever you decide, we are confident you will enjoy Universal Orlando's new Halloween experience!
Stay tuned to Universal Parks Blog to learn more about Halloween food and other horror night elements that are being incorporated into 2020 guest visits!
Are you ready to start planning your next adventure? Contact me today for your FREE, no obligation quote for a Universal Studios vacation! My planning services are included at no extra cost. Best of all my services are absolutely FREE! Get in touch at 646-645-6175, via email at  bedwards@letsadventuretravel.com or follow along on Facebook.