Halloween Seasonal Experience Testing Kicks Off This Weekend At Universal Studios
It's time to start screaming. With fiendish delight. Because you can still get your fright fix this weekend. And it's included with your daytime admission to Universal Studios Florida and Universal's Islands of Adventure. There are two heart-pounding haunted houses in Universal Studios—Revenge of the Tooth Fairy and Universal Monsters: The Bride of Frankenstein Lives—so you can get your scream on. You can take your kids trick-or-treating in Islands of Adventure. Plus, you can all dress in costumes throughout the resort to get in the sinister spirit of the season.
UPDATE: The Haunted Houses are opening for this weekend, but it seems as though a weekend in October has updated park hours. Nothing has officially been announced, but it's looking like the haunted houses may last longer than just this weekend.
Scream All Day at These Haunted Houses
These haunted houses will scare the daylights out of you all weekend long, with frights brought to life through twisted artistry.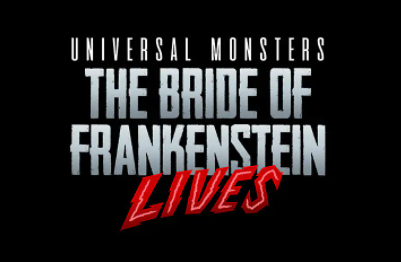 Universal Monsters: The Bride of Frankenstein Lives
"We belong dead." The last words of Frankenstein's monster on that fateful night when his Bride rejected him. But his end was her beginning. Now the Bride is stepping out of the shadows to bring him back. And there's nothing she won't do as she sharpens her brilliance by experimenting on unsuspecting victims. The mate will have her monster. And the monster his mate.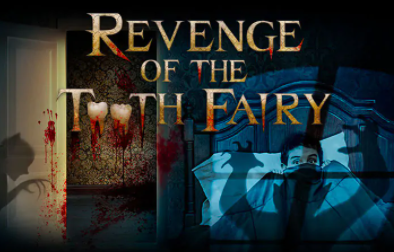 Revenge of the Tooth Fairy
The innocent traditions of the tooth fairy hide a darker ritual. All children must give up their baby teeth to the goblinesque tooth fairies or pay a gruesome price. Step into an old manor that has been overrun by yellow-clawed fiends who extract teeth by force. It's an eye for an eye, a tooth for a tooth.
The Virtual Line™ experience is available for the haunted houses. When you're on property, use The Official Universal Orlando Resort app to select a return time for your group.
Trick-or-Treating at Universal's Islands of Adventure
Grab a free trick-or-treat bag for your little one and go door-to-door collecting tasty treats from participating retail stores this weekend. But first you've got to find them. Keep a look out for pumpkin stickers marking each location.
This experience is for guests 12 years of age and younger who must be with an adult to participate. One trick-or-treat bag per guest and one fill per participating location.
Costumes Optional—But Totally Encouraged
Get in the sinister spirit of the season by dressing up when you visit Universal Studios Florida and Universal's Islands of Adventure this weekend. Go creepy, classic or as your favorite character.
Thinking about your next adventure? There are fantastic 2020 Universal Studios bargains to be had and 2021 packages will be available in just a few short months! Fill out our form below to get your FREE, no-obligation quote from Let's Adventure Travel!
Are you ready to start planning your next adventure? Contact me today for your FREE, no obligation quote for a Universal Studios vacation! My planning services are included at no extra cost. Best of all my services are absolutely FREE! Get in touch at 843-288-1130, via email at whitney@letsadventuretravel.com or follow along on Facebook.